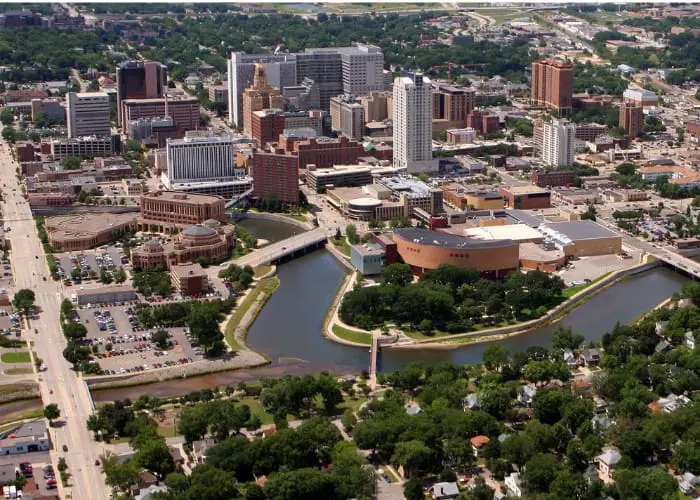 Last updated June 19, 2023
Have you ever found yourself with approximately two hours to spare while in Rochester, MN? Whether you're between appointments, tournament games, sporting events, or concert times, Rochester is home to a plethora of activities for the whole family. So – grab your sense of adventure and check out some of the amazing opportunities available to everyone!
Outdoor Exploration!
Take a Hike
No matter the season, there is a trail to hike in and around Rochester MN. Whether you're an experienced and well-trained hiker or out for a stroll with your little ones, we have a trail for you! Our guide for fun family hikes in Rochester will help you choose the best path for your family! Or maybe you're interested in taking a short drive to see some new views. Southeastern Minnesota is home to several gorgeous state parks and county parks to explore. Our guide to hiking is sure to point you in the right direction!
Go for a Bike Ride
Did you know there are over 85 miles of interconnected trails that are available for pedestrian, bike, in-line skate, wheelchair, and stroller use just in Rochester alone?! Hop on your bike and get moving! Our guide to biking will help get you ready and on your way in no time!
Quarry Hill Nature Center
Quarry Hill is a must if you are looking for a place to explore! From their website "Quarry Hill features 8+ miles of paved and hiking trails, a pond, and a historical sandstone cave carved in 1882. Even if you've explored Quarry Hill your entire life, you'll still find something new with every visit!
Go on a mural hunt!
Rochester is home to a variety of murals painted by local artists. Get out and go on a mural hunt around town. You may find a new piece of our city you haven't explored before! While you're hunting, you may find a mural or two on a small business. Step inside and look around! Rochester is home to so many unique small, locally owned businesses!
Historical Landmark
When driving around Rochester, it is easy to quickly spot one of our local
historical landmarks
-Assisi Heights. Read up on the history of
Assisi Heights
, and then go take a visit!
(Make sure they are accepting visitors before you go!)
Visit a local park!
Rochester has many playgrounds and local parks for families to enjoy year-round. Rochester added a new park to the extensive park system in the summer of 2020 and are hoping to conclude work in the summer of 2023 –
Cascade Lake Park
!
Seasonal Outdoor Adventures
Learn a new winter sport
Winter occupies a big chunk of time each year here in Rochester. There's no better way to enjoy a true Minnesota winter than getting outside and getting active with one of MANY outdoor sports. Whether you'd like to skate inside or out, we have all the info you need to ice skate in Rochester!
Summer Swimming
There is no better way to cool off on a hot Minnesota summer day than hitting the local pool! Waterpark style to basic, you're sure to find the perfect place to make a splash!
Head to the Orchard
Each fall, Rochester residents spend their evenings and weekends visiting apple orchards and pumpkin patches in search of the best fall treats and decor! Stop in and shop, pick your own apples or conquer a corn maze!
Pick Strawberries
Berry picking is a short season, so you will want to get in on the tasty fun as soon as berry farms begin to open! Need help finding berry farms in the area? Look no further, our guide will help you get into the strawberry fields in no time!
Silver Lake Fun!
Grab your friend and head to Silver Lake for a fun adventure. Rent a canoe or kayak and paddle down Lake Zumbro, or maybe you'd prefer to rent a paddle boat and tour around Silver Lake to visit the geese floating by. You can also rent bicycles and take a tour of downtown and other local trail systems! Check out Silver Lake Boat and Bicycle Rental for more info!
Indoor Fun
Burn Energy
There is no shortage of places to
burn energy
inside in Rochester! From an indoor trampoline park to escape room challenges, you are sure to burn energy and have a great time with friends and family!
SPARK Place of Play
SPARK (formerly Rochester MN Children's Museum) truly emphasizes learning through play. SPARK provides interactive and engaging experiences for learners of all ages to enjoy.
Indulgences
Visit a close-by Brewery or Winery
Did you know Minnesota ranks 19th in the nation for its breweries and beer quality? Rochester and SE Minnesota are a part of this rapidly growing trend! Visit our Guide to Breweries to find your next brew. Maybe you'd prefer to try a local wine instead? You can find all local wineries listed in our Guide to Wineries In & Near Rochester! 
Grab a Coffee
If you are in need of a hot cup of coffee, you are in luck! Rochester is home to a variety of locally owned coffee shops and drive-throughs! We did the heavy lifting to create a list for you to find your next cup of joe! Intimidated by coffee shop lingo when checking out new menus? Our guide has you covered! Scroll to the bottom for a glossary of coffee drinks!
Hot Chocolate
Maybe you're in the mood to treat yourself or your kids, or maybe you need to warm up after ice skating; whatever your reason, we can help you find the best hot chocolate in town!
Ice Cream
No matter the temp outside, there is nothing better than a tasty ice cream treat to satisfy your sweet tooth! Need the scoop (ha!) on where to grab a frozen treat? Check out our Rochester MN Guide to Ice Cream!
Chocolaterie Stam
Dutch traditions creatively craft handmade white, milk, or dark chocolate bonbons and other indulgent confections. Coupled with Italian Gelato, Chocolaterie Stam is located at the Shops at University Square.
Shopping and Dining
Farmer's Market (Available Year Round)
We support our local growers whenever we can, and a great way to do that is to head to the Rochester Farmer's Market on Saturday morning! You can find delicious foods, gorgeous seasonal bouquets, or tasty baked goods! You are sure to find something for everyone! Not only that, it's FREE to visit!
Support a new business
Rochester is home to many incredible local businesses. Visit our BIPOC-owned businesses guide and visit a new-to-you business. Consider stopping and buying a few gifts for friends and family.  Or visit one of the many local restaurants for outdoor dining for a cocktail or mocktail happy hour!
Go on a taco truck tour
Food trucks are in no shortage in Rochester, specifically Taco Trucks! Hop in the car and take a tour around the various trucks and explore tasty tacos! This guide is a great roundup of Rochester area taco trucks.
Galleria at University Square
Galleria at University Square offers shopping, dining, and personal services in the heart of downtown Rochester. University Square is connected to Mayo Civic Center and Mayo Clinic via the skyway/subway system.
Apache Mall
Find the brands you love under one roof! The Apache Mall is home to more than 100 stores. The Apache Mall has retail therapy available for everyone in your family! If you're looking to recharge, there are great restaurants available at the mall as well. Make sure to visit Spark while you're there!
Arts & Culture
Get Creative!
There is certainly no shortage of places to get creative in Rochester! Whether you're interested in painting on canvas, creating free-style projects, baking cookies, or dancing, Rochester has you covered! Take a look at this guide to find a place to get creative today!
Rochester Art Center
The Rochester Art Center encourages creative and critical thinking. Located at 40 Civic Center Drive SE, the Art Center is attached to Mayo Civic Center and is a great place to enjoy the beauty of Downtown Rochester cityscape, the Zumbro River, and Mayo Memorial Park. Parking is free after 5 PM on weekdays and on weekends. Additionally, there are many more ways to experience and introduce kids to art in Rochester, MN!
SEMVA Art Gallery
The Southeastern Minnesota Visual Artists (SEMVA) started in 1991 as an opportunity for regional artists to network, better their craft, and market their creations. Over 70 local artists are featured at SEMVA to offer this one-of-a-kind art gallery. The artwork encompasses jewelry, photography, pottery, glass, woodworking, sculpture, wearable art, and much more. Stop by to take a look and when you find something you cannot pass up, remember that all artwork is available for purchase.
Mayo Clinic Art Tour
Learn about the artwork found across the Mayo Clinic Campus on a Mayo Clinic Art Tour. Many of the pieces have been donated and come with unique stories. The tours are for patients and their guests on the day(s) of medical appointments.  Self-guided tour brochures are also available at the information desk.
Rochester Public Library
When you are in the need of a reprieve from tournament games or medical appointments, the Rochester Public Library (RPL) is a place you can find a wide variety of programs and services for all ages throughout the week. Visitors can enjoy the beauty of the library and pick up a temporary library card or gain internet access. Located in the heart of Downtown Rochester, RPL is connected via the pedestrian skyway/subway system from Mayo Civic Center and Mayo Clinic Campus. Parking is free after 5PM and on weekends.