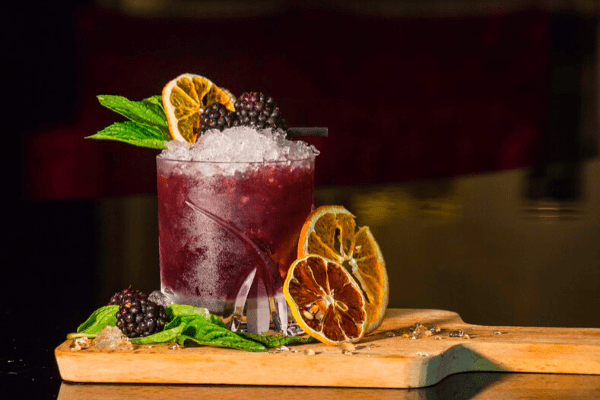 Originally published in February 2020, last updated in January 2022
Taking breaks from alcohol is not only good for your bank account, but it's an amazing reset for both your mind and your body. The sober-curious crowd is growing and it's becoming more popular to do things like "Dry January" or "Sober October." Have you ever been out with friends but didn't want to drink? Maybe you had to get up early the next morning, or you were the designated driver (kudos to you!). Or, maybe like me, you just don't drink at all. Whatever your reason is for choosing to abstain, it'd be nice to have some more alcohol-free drink options besides pop, water, and coffee, right? 
Enter…the mocktail. 
So, what exactly is a mocktail? 
It's a cocktail-style drink, made without alcohol. You'll often find them with fun names and in fancy glasses just as regular cocktails would be. Mocktails allow people to enjoy a beverage without the alcohol. Sometimes they're cheaper too, since they're easier to prepare, and are free from some of the more expensive ingredients.
Unfortunately, not all restaurants offer a specialized mocktail menu. You can try asking the bartender to make you a fancy non-alcoholic (NA) drink, and they'll usually oblige. Most places offer a few NA beers if that's your preference. There are a lot of tasty NA beer options, it's not just O'Douls anymore!
A few local places you can find mocktail menus are: Thai Pop, Five West, Bleu Duck, Thesis Beer Project, Crave, Bitter & Pour, and Chesters. Twigs has an NA martini on their drink menu too. It'd be awesome to see more businesses list mocktails on their menus, so we need to keep asking for them!
Although not all restaurants have an NA menu, some have more than just juice, pop, and water. LTS Brewing Company brews their own sodas, and Fiddlehead Coffee Co. has hand-crafted seltzers. Forager has house-made juice.
Kombucha has become popular for those looking to abstain from alcohol. You can find it in Rochester at Forager, Kinney Creek Brewery, Twigs, and Little Thistle Brewing Co. Little Thistle also has Spring Grove Soda Pop available.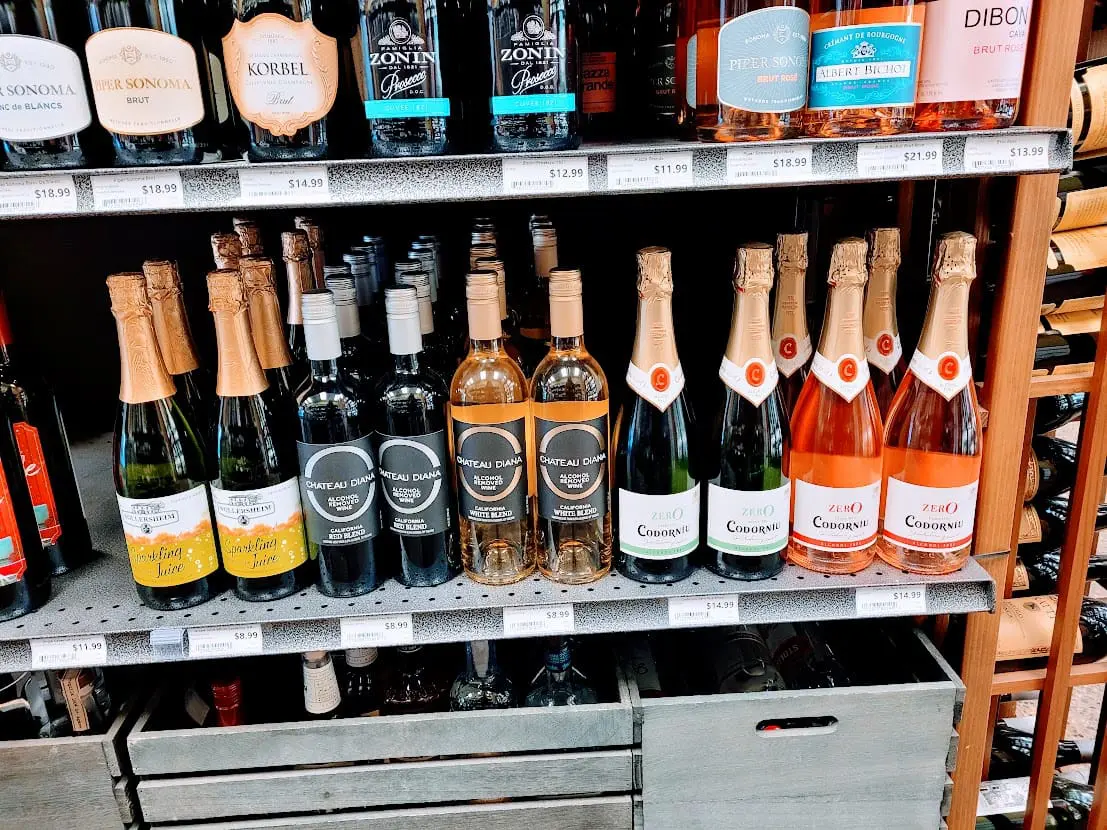 The number of companies providing NA beverage options is growing too. You can find NA beer and wine at People's Food Co-Op.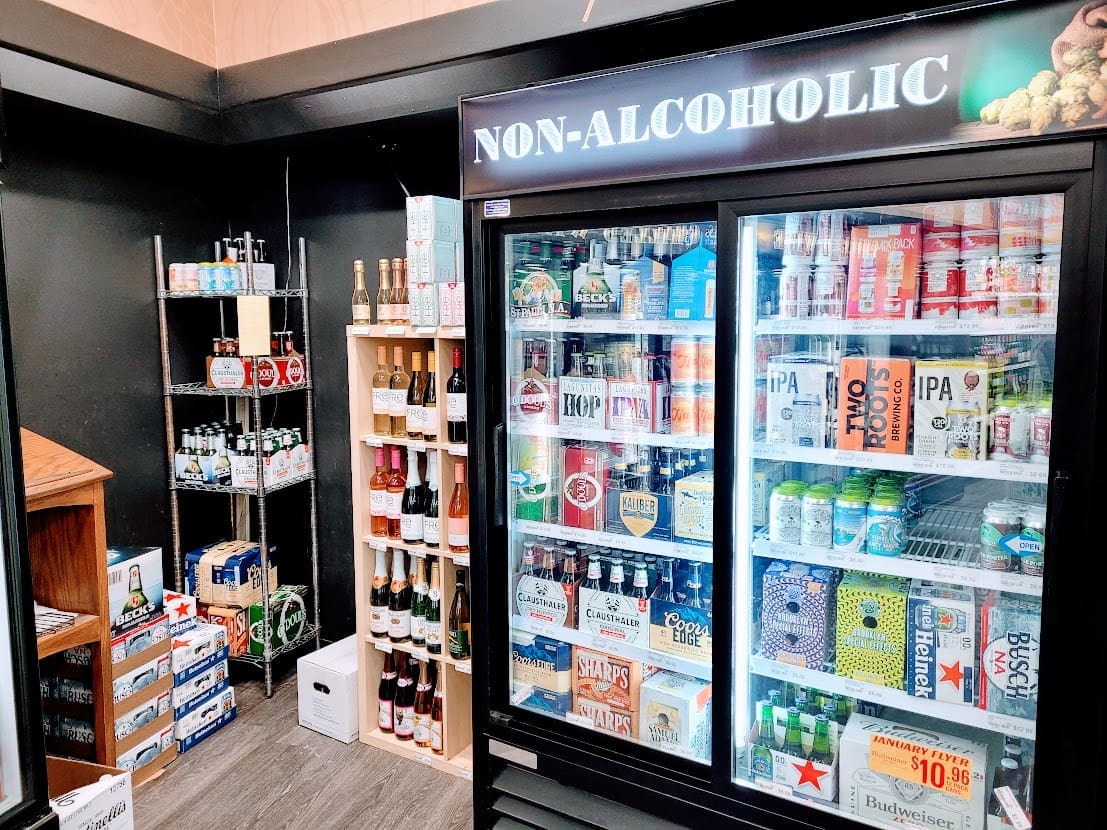 Andy's Liquor has a bigger selection, and probably the biggest you'll find in Rochester. They have some NA spirits and ready-to-drink beverages in addition to beer and wine. When you go into a liquor store searching for NA options, just ask the person working. If they don't know, ask to speak to the manager and they'll direct you to the right area.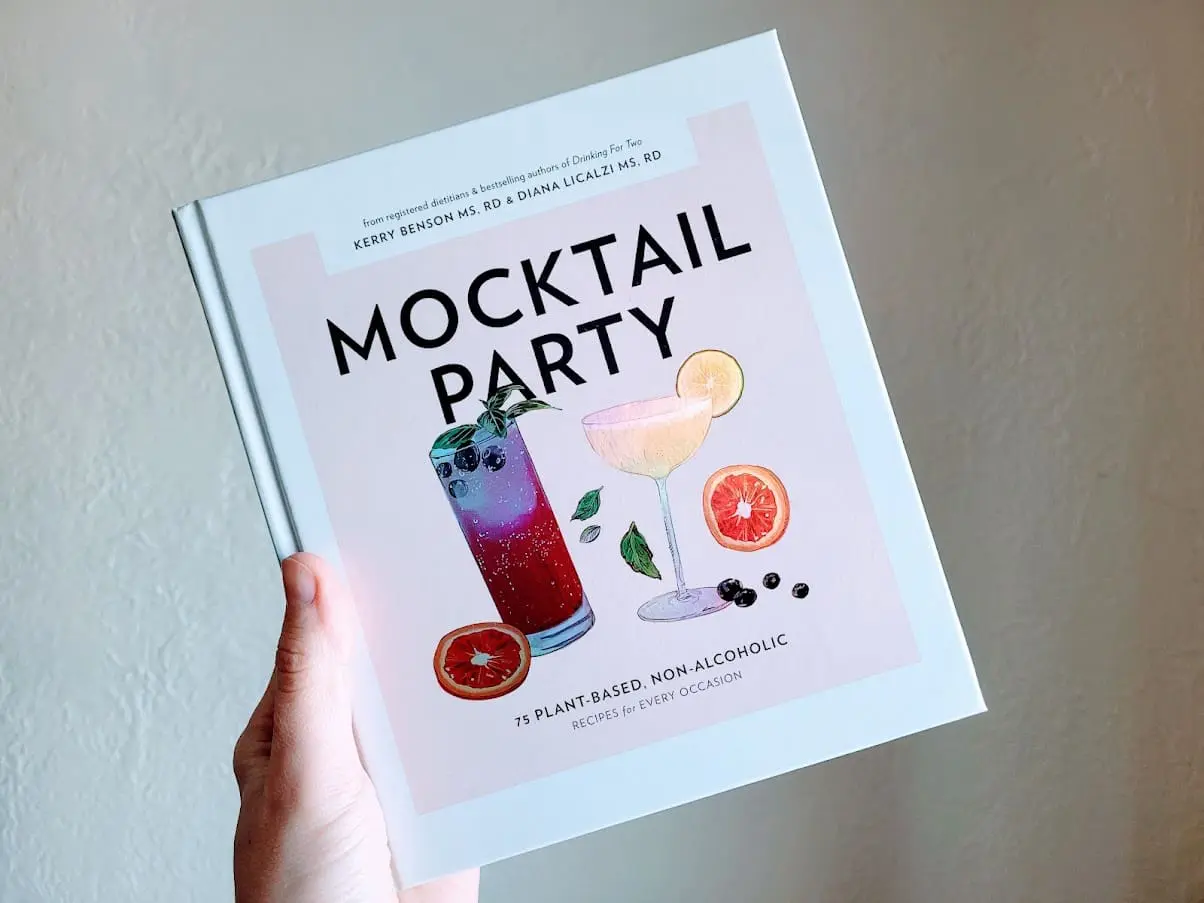 If staying-in is more your jam, you can make your own drinks! Published in 2021, the book Mocktail Party lists so many yummy drink recipes. Order it here. If you're looking for more mocktail inspiration, check out the Tonix Mocktails section of The Sober Curator website, a site "intended to be a resource for those seeking content related to recovery or a zero-proof lifestyle."
There are also sober bars popping up around the country. Sans Bar was founded in 2017 and started with monthly pop-ups. It quickly grew in popularity and they opened their first permanent location in Austin, Texas in May of 2018. Sans Bar's mission is "to provide a safe and sober environment for people to have fun while promoting personal and social wellness." Sans Bar is going on a national tour this year…join me in Minneapolis on July 9th! 
So next time you're out and about and don't feel like getting something boozy, ask for a mocktail menu! If they don't have one, see if they'll mix you up something fun. You'll save some money while drinking something fancy, and best of all, you won't have a hangover in the morning. 
Know any other places that offer mocktails? Comment below!