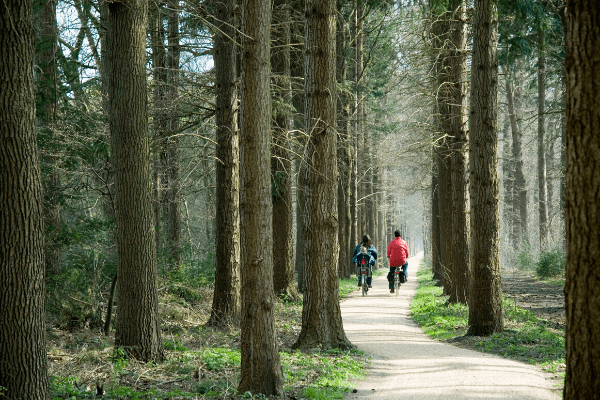 We are so lucky to have an amazing trail system in Rochester MN.  Did you know there are over 85 miles of interconnected trails that are available for pedestrian, bike, in-line skate, wheelchair, and stroller use?
Because of the amazing and ever-improving infrastructure for cycling, Rochester loves to bike! Our growing community is full of bicycle advocacy and opportunities to get involved. We Bike Rochester is your go-to for all things cycling. They are a coalition who strive to create a more bicycle friendly community. You can get involved and learn more about their advocacy on their website. They also provide links to groups like Pata de Perro, a collective whose focus is empowering youth and their families to use bicycles for recreation and commuting to school and work.  Mentors  teach bike maintenance and repair to transform donated bicycles for continued use.
For competitive cyclists, or those looking to get into racing, the Rochester Active Sports Club has information on racing, racing etiquette, local races, group rides, and more!
But-what if you don't HAVE a bike? Maybe you just moved here, or maybe you haven't been on a bike in…awhile. Whether you've been riding for years or are looking to get back on a bike-Rochester has multiple specialty bike shops to help get you outfitted. And if you're not staying long or you're just not ready to buy a bike, there are also opportunities to rent a bike! Check out Silver Lake Boat and Bike who rents to families. (Call to be sure any shop you want to visit is open!)
Family Friendly Bike Rides
So you've got your gear…now where to? Here are five great bike rides your family will surely enjoy! We've included a map link, distance, and fun spots to see or stop at for a special treat!
Silver Lake
At just 1.8 miles around the lake, those looking for a workout may need to do a couple of laps. But the shorter distance makes this route a perfect bike ride for families. With plenty to see at Silver Lake (watch out for the geese!) and lots of bridges and places to stop and play, it may take awhile to make it all the way around-enjoy!
Douglas Trail
Ready for a longer ride? This 12+ mile trail is smooth and mostly flat, traveling north from Rochester on an abandoned railroad grade. Taking you through the small town of Douglas, you can pedal all the way to Pine Island, MN before turning around. This ride is great for families with older children, or anyone who can make the 26 mile round- trip trek.
Soldiers Field
Soldiers Field Memorial Park in Downtown Rochester is another great hub for a shorter looped or out and back ride, or a place to jump on the trails and start exploring. Connected to the whole 85+ miles of trails, you can start or finish with lunch at a nearby cafe or restaurant or even a swim at Soldiers Field Pool!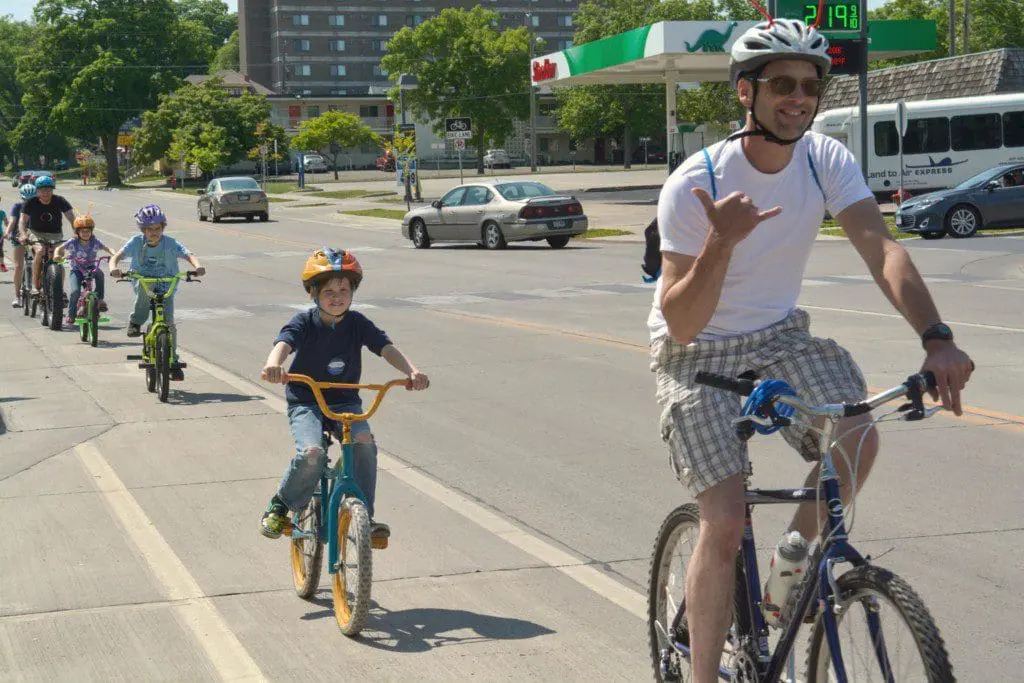 Kutzky and Cooke
This out and back 5k meanders along Cascade Creek and includes two parks to stop and stretch at. But you've been warned, lots of fun local businesses might divert your attention in the Cooke Park Design District! Grab locally roasted coffee or a vegan snack at Old Abe Coffee Shop. Have a bit more time? Head over a few blocks and hang out on the patio at popular Forager Brewery.
Downtown Tour
Here's an easy 3 mile route that takes you from the Rochester Art Center, along the river to Mayo Field and back on the other side! With plenty to see, and a park along the way, this one is a favorite for littles with short legs, and those looking for a shorter ride in the middle of the action!
Cascade Lake
Cascade Lake trail is great as a family ride. It is a loop around the lake itself with no intersecting roads. A great place to park is on Lachencrest Lane in the Interlachen neighborhood or the newly finished park at Cascade Lake. Additionally there is a longer 6.5 mile loop with hills here.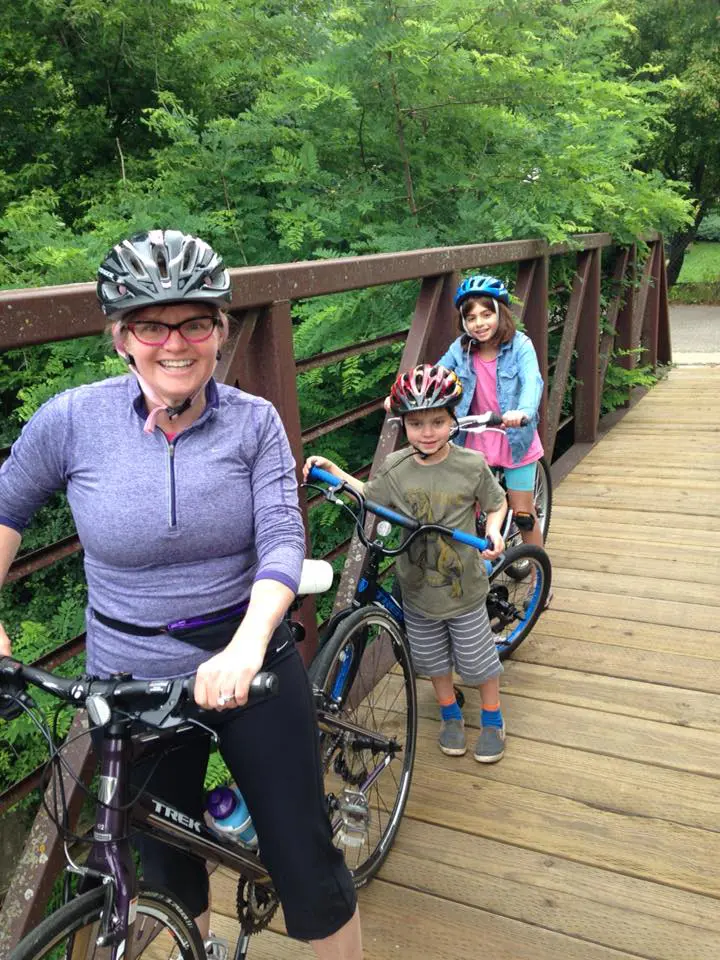 Other Tips and Tricks
Rochester has dozens of other cool rides for various abilities, you can look up specific distances or map your own using common exercise apps like MapMyRide. Other great ride destinations might include a swim or picnic at Foster Arend or the still developing Cascade Lake Park.
Family bike rides can be great ways to spend the day; here are some additional tips for creating a great biking experience:
Plan Your Trip
Have a Backup Plan
Tired legs?
Unexpected rainstorm?
Overestimated how far your kiddos could make it?
Is there a shortcut you can take to get back, or a friend you can stop and see?
Set a Schedule and Add a Reward
To avoid extra whining and certain disaster, let your family know where you're going, when you'll get there, and what special treat they can look forward to. Maybe there's an ice cream stop on your route, or a stream to splash in before you turn around and head home!
Be Prepared
Bring your phone in case of emergency
Sunscreen and bug spray are must-haves
Helmets and water bottles too!
Bring a small kit with bandaids, wipes, and money
Bring snacks!
Learn More
In addition to the above resources, learn more about biking from these posts:
Pedal Parenting: Biking in Winter
Pedal Parenting: Biking in a Dress
Pedal Parenting: How I Became a Pedal Parent
So, now you have everything you need to get out there. Be adventurous, explore your town on two wheels while getting a great workout!