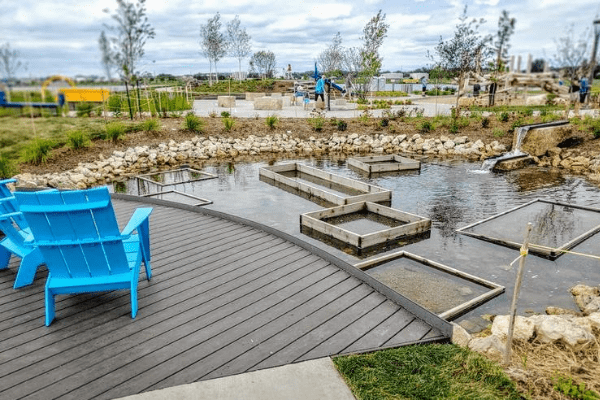 Post updated June 20, 2023
Cascade Lake Park is located just 2.5 miles from downtown Rochester. The city worked on this park project for almost fifteen years, and in 2019 it opened to the public. Rochester has over one hundred parks, and this is one you'll want to check out! 
Where: 88 23rd Avenue SW. Going West on 2nd Street from Highway 52 South, the park is on the right, behind the Shorewood Senior Living Campus.

Hours: Open during daylight hours: 6AM to dusk. 7 days a week

Park Rules:
No swimming outside designated swimming area

No alcoholic beverages allowed in the beach area
No smoking in beach area
No glass containers in beach area
No dogs in the beach area
Hit the Beach!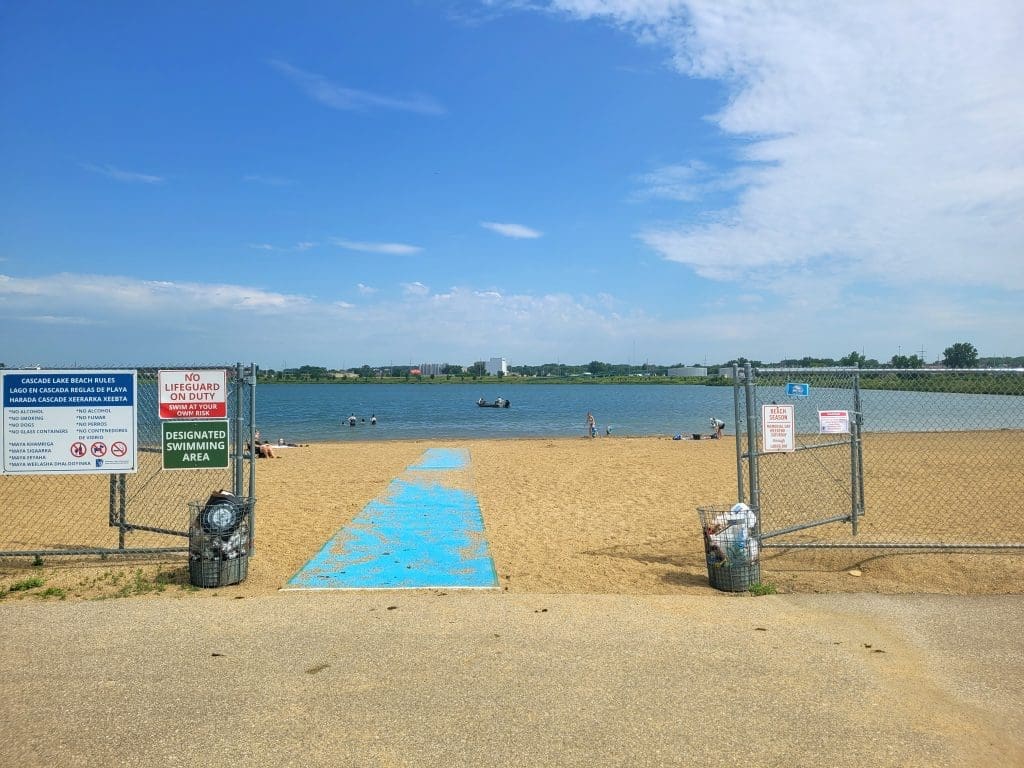 The beach at Cascade Lake is fenced in but there is no lifeguard on duty. There is no shade provided at the beach, so keep that in mind when you're planning your trip. Remember to bring appropriate life jackets or puddle jumpers and keep a close eye on your kids while swimming. Check out this post for more tips to keep your family safe while swimming.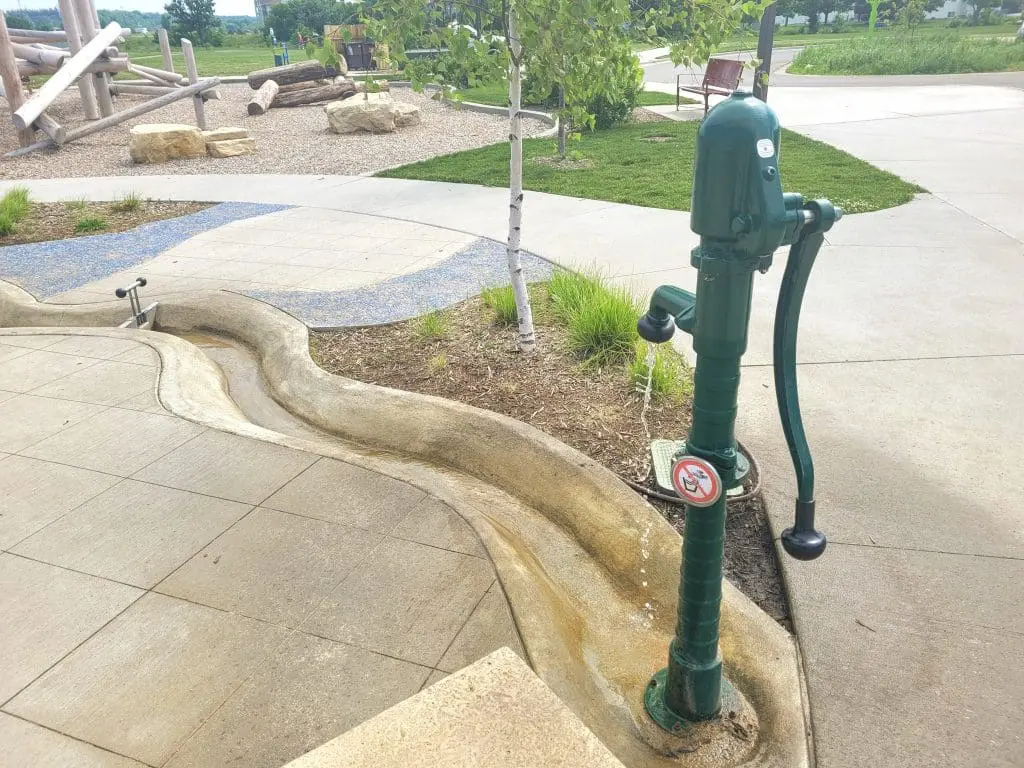 Just outside of the beach area, there is a water pump to get the sand off your feet, it has a fun water-play feature too!
If you've spent any time in Rochester you know that where you find water, you can find geese…and what they leave behind! So be careful where you walk and don't feed them. Feeding the geese makes them think that they are welcome, but the city is trying to prevent them from becoming established at the park. The good news is, there won't be as many of them here. Unlike Silver Lake, Cascade Lake freezes over in the winter, so the geese won't want to stay. In addition to the geese, you can find fish swimming in the water!  Maintaining a fish population keeps the lake healthy. The city has plans to build a fishing pier too!
Stay to Play

The play area has several areas for kids to enjoy. There is a large wooden playground structure with netting for climbing. Younger kids might find the large structure difficult to climb on, so they've added a smaller set for little kids.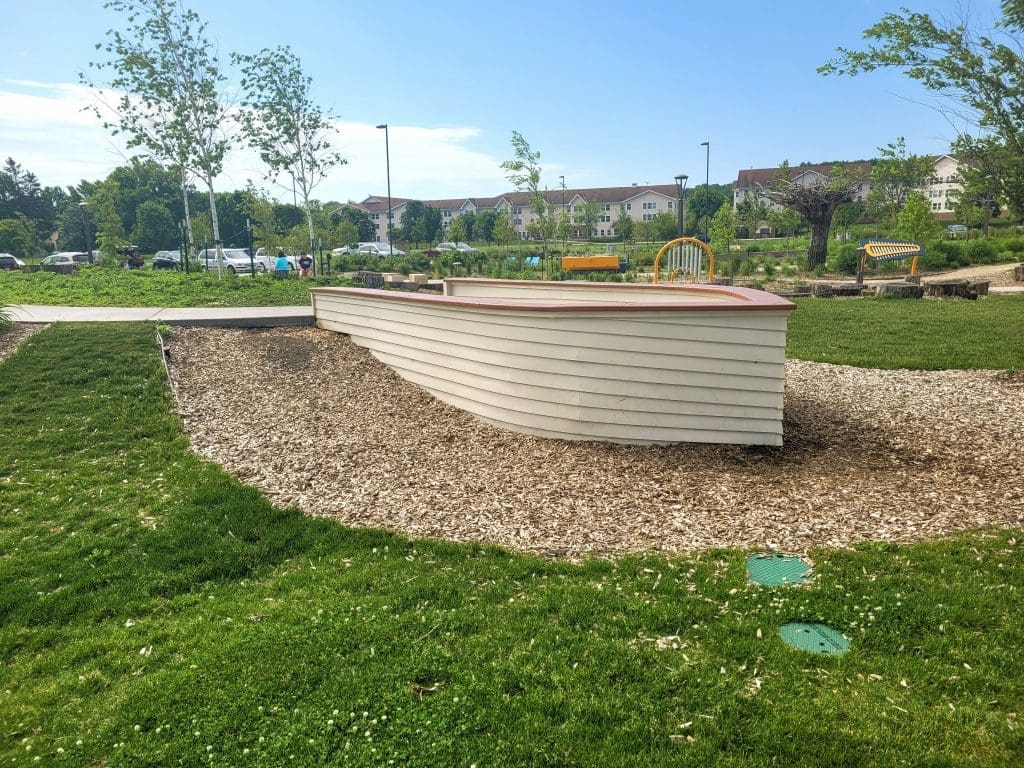 This park is great for open-ended play!

Check out the tree stump walking path and see if your kids can make the jump from stump to stump! Use the steps or the stumps to climb up the small hill to get to the slide.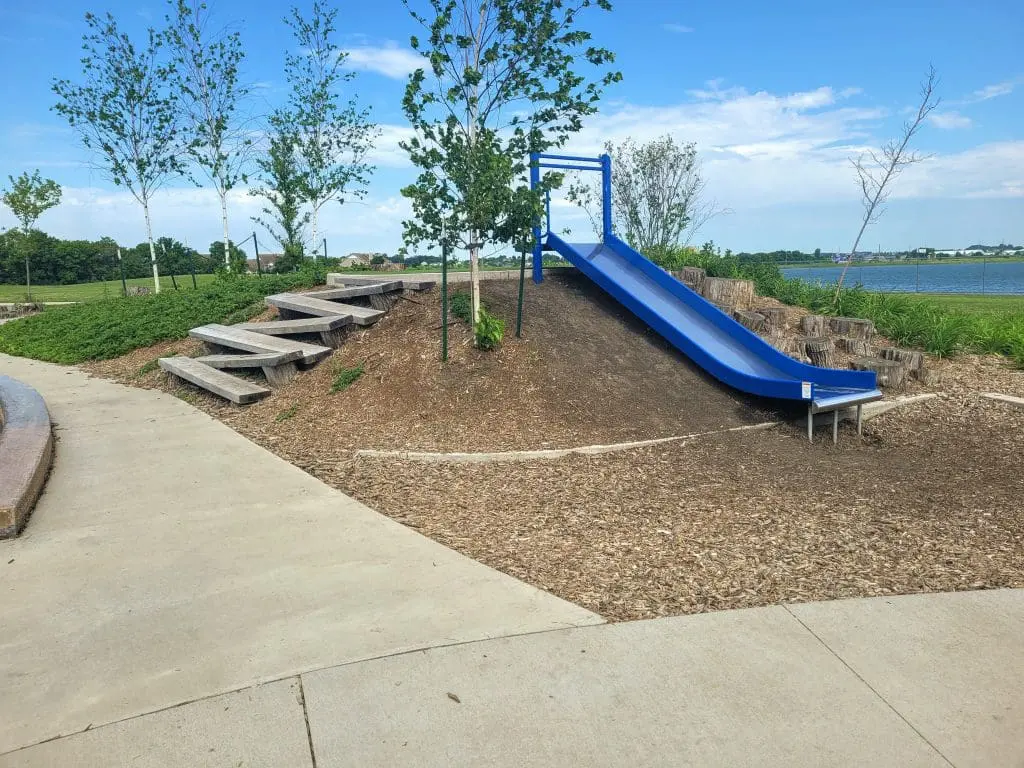 Be careful, the slide is metal, so it can get extremely hot when the sun hits it!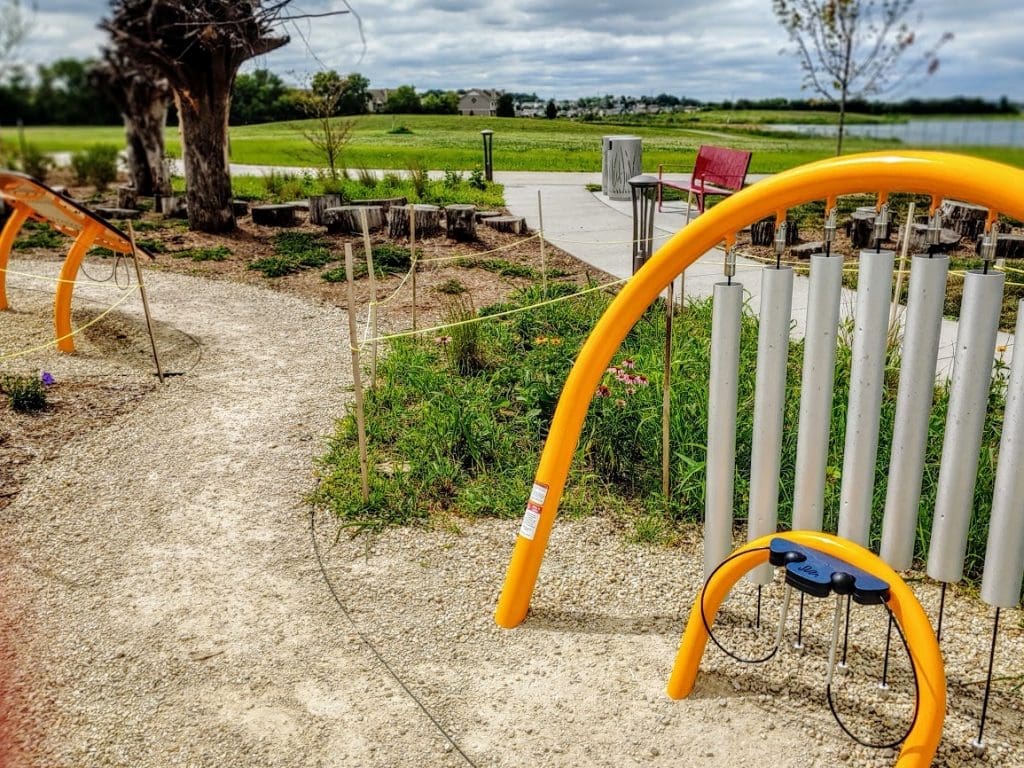 If your kids like music, play a tune on the musical instruments as you walk through the park!

Another fun place is the checker tables!  BYO checkers or use rocks you find around the park!
Fish and Boat
Currently, there is no place to launch your boat, but you can get out on your kayak from the beach. You can catch a variety of fish in Cascade Lake including crappie and bass. We suggest casting your reel early in the morning.
Get Moving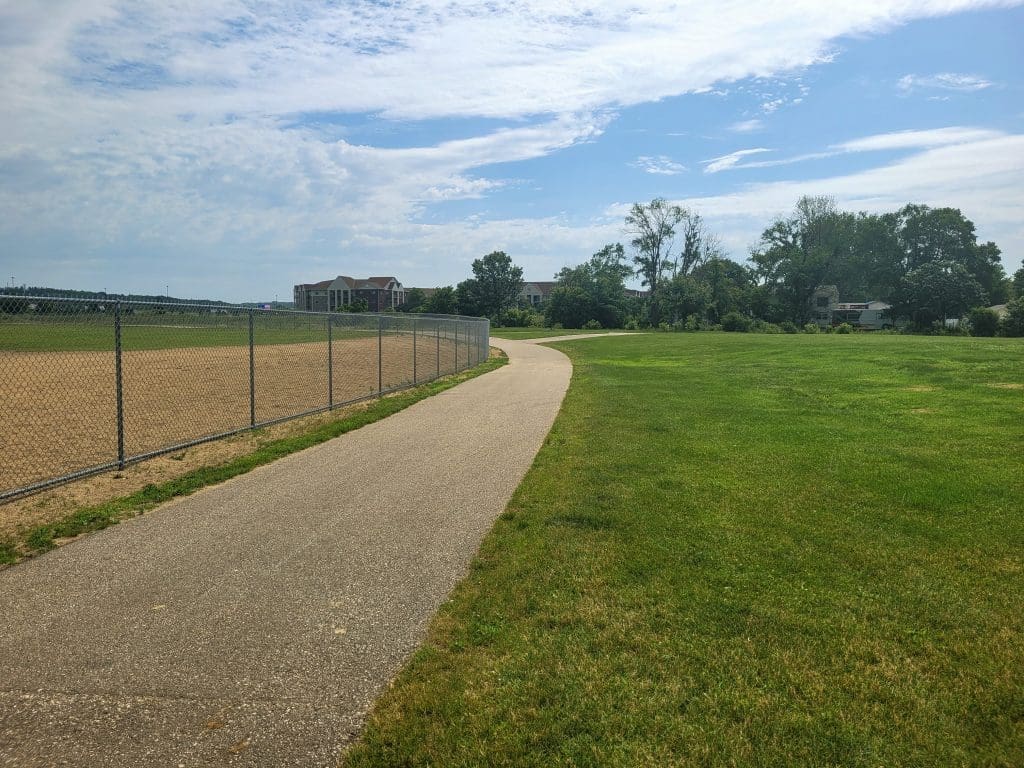 Cascade Lake Park is connected to Rochester's trail system. The trails at the park connect two different neighborhoods via walking bridges.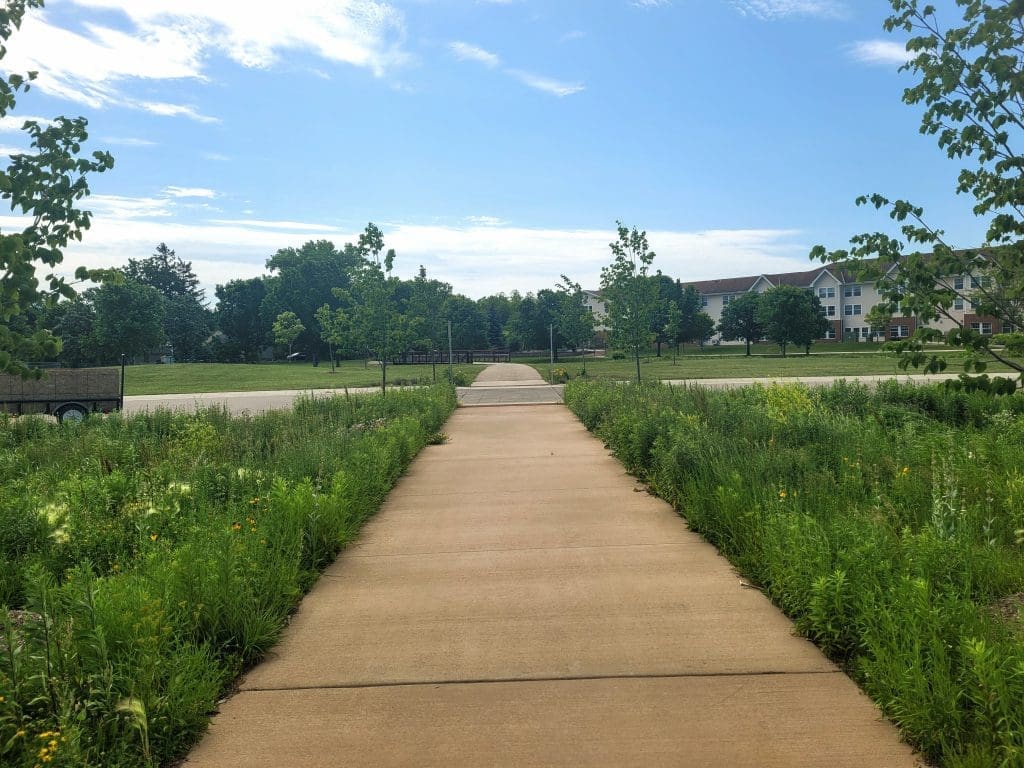 Get some exercise on the paved trail or go for a walk on one of the paths. There is also a large grassy area that can be used for various activities.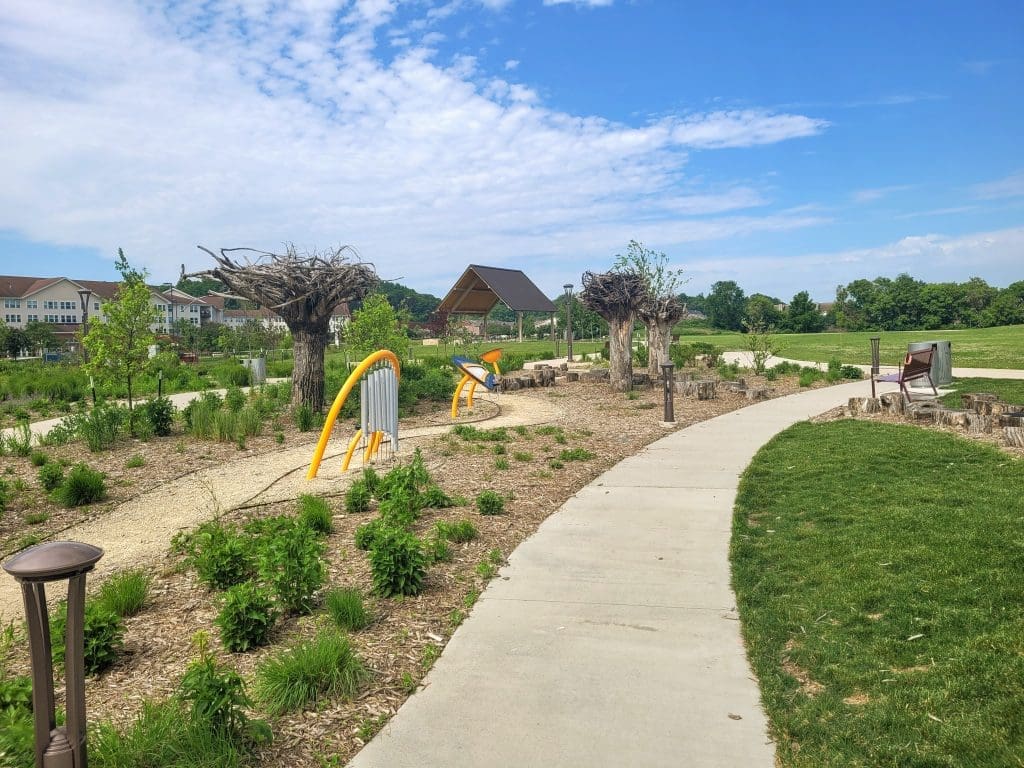 Just hang out

There is a plaza area with a large shelter, a few benches, and table sets throughout the park.
Garbage and recycling bins are placed throughout the park. There is currently no public restroom. But there are two portable bathrooms for you to use as you enter the beach area.

Enjoy the relaxing waterscape space that has a few Adirondack chairs. This is a great spot to enjoy coffee from a local shop and catch up with a friend!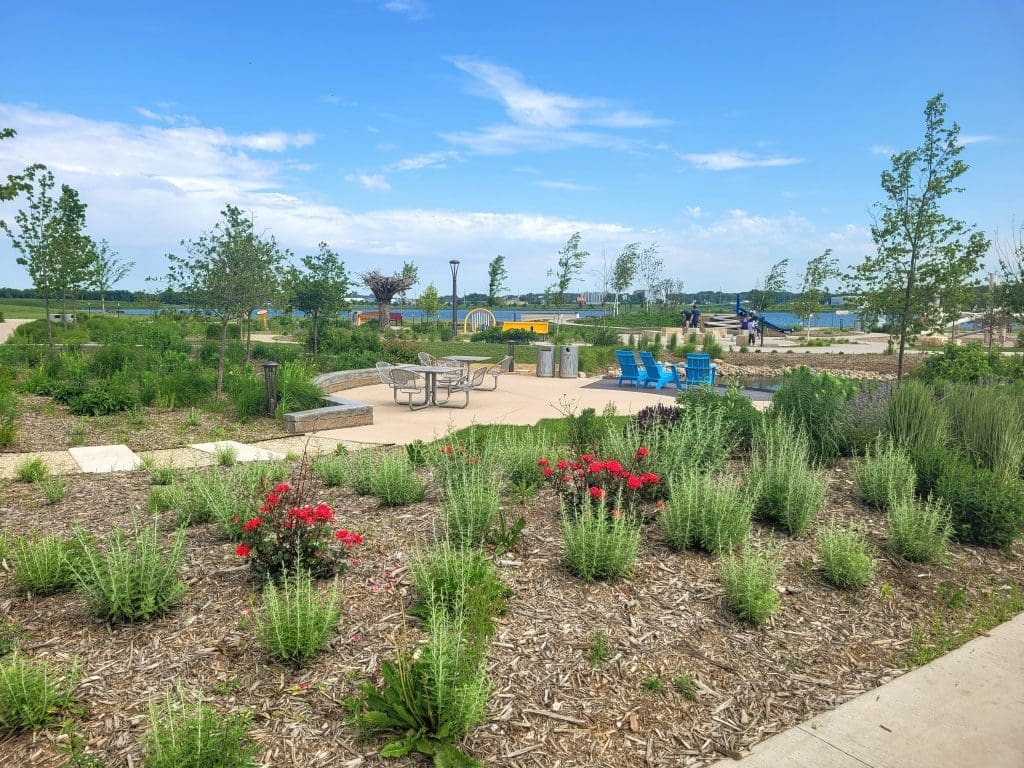 The city has done an excellent job with the gardens at Cascade Lake Park, no matter where you sit, your view is beautiful.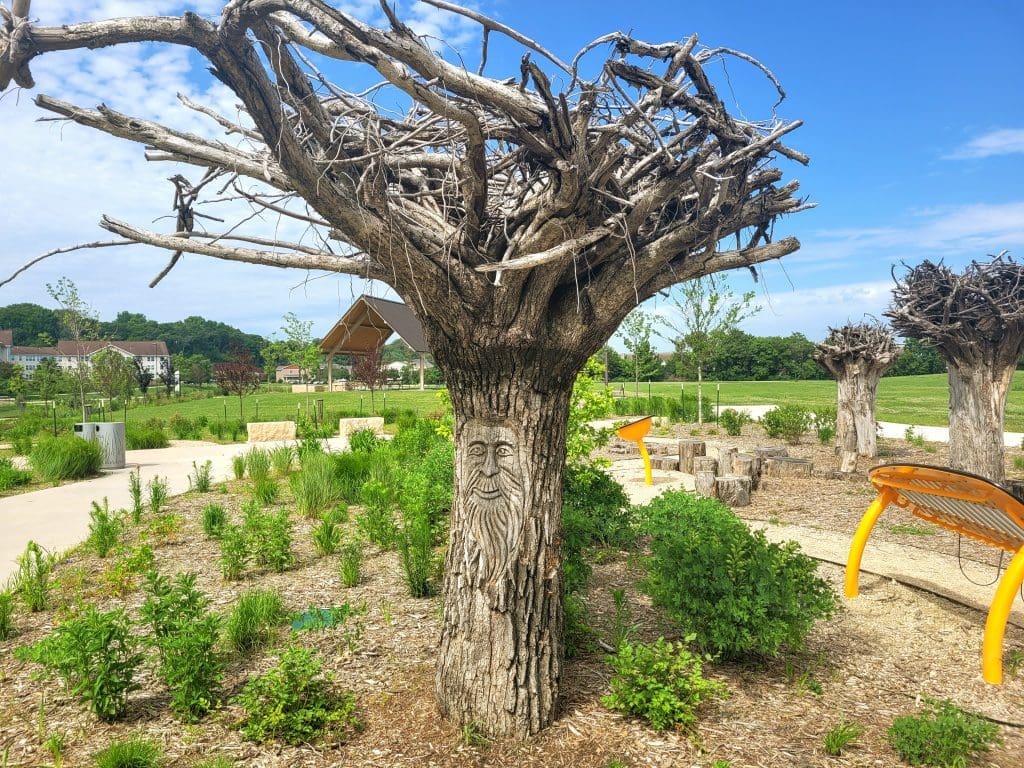 This park is a fun and educational place for you and your family to enjoy. Cascade Lake Park has something for everyone. See you there!
To read more about the park and its future updates, check out the Cascade Lake Park Master Plan, developed in 2005.
Please make sure to follow all posted signs regarding water & swimming safety.