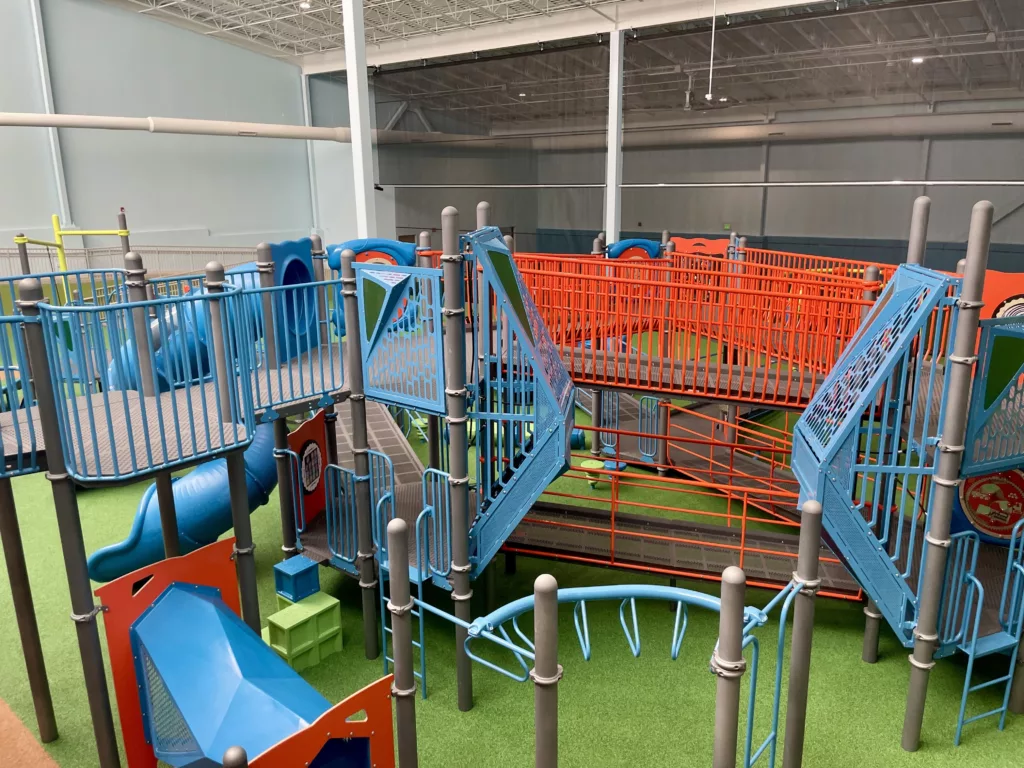 Opening just in time for colder weather in 2023, Boundless is Rochester's expansive space for fully inclusive indoor play all year round! Boundless is a project years in the making by local non-profit SEMCIL (SE MN Center for Independent Living, Inc). "Run by people with disabilities for people with disabilities, full inclusion, and community participation is the foundation of the work SEMCIL does."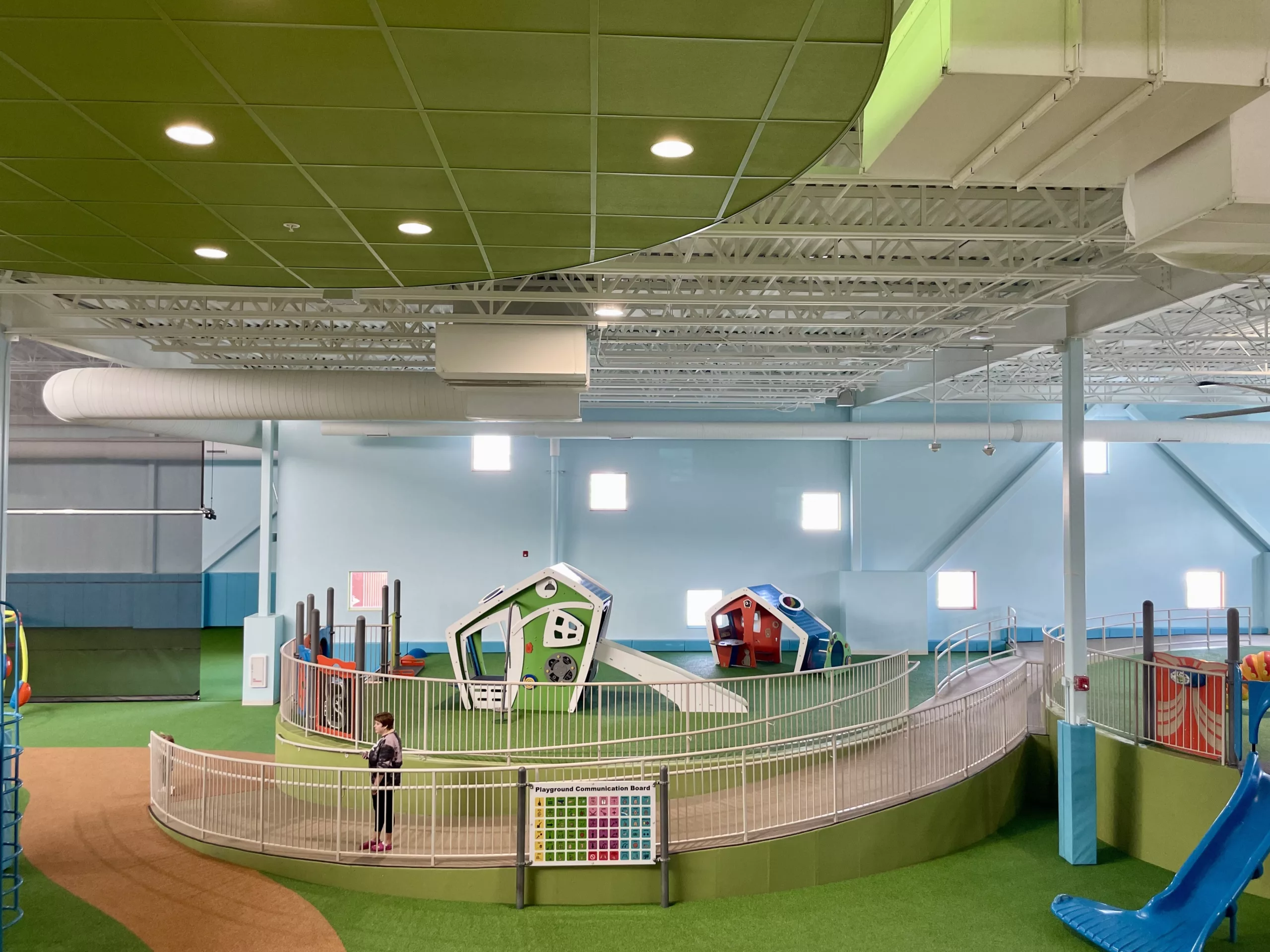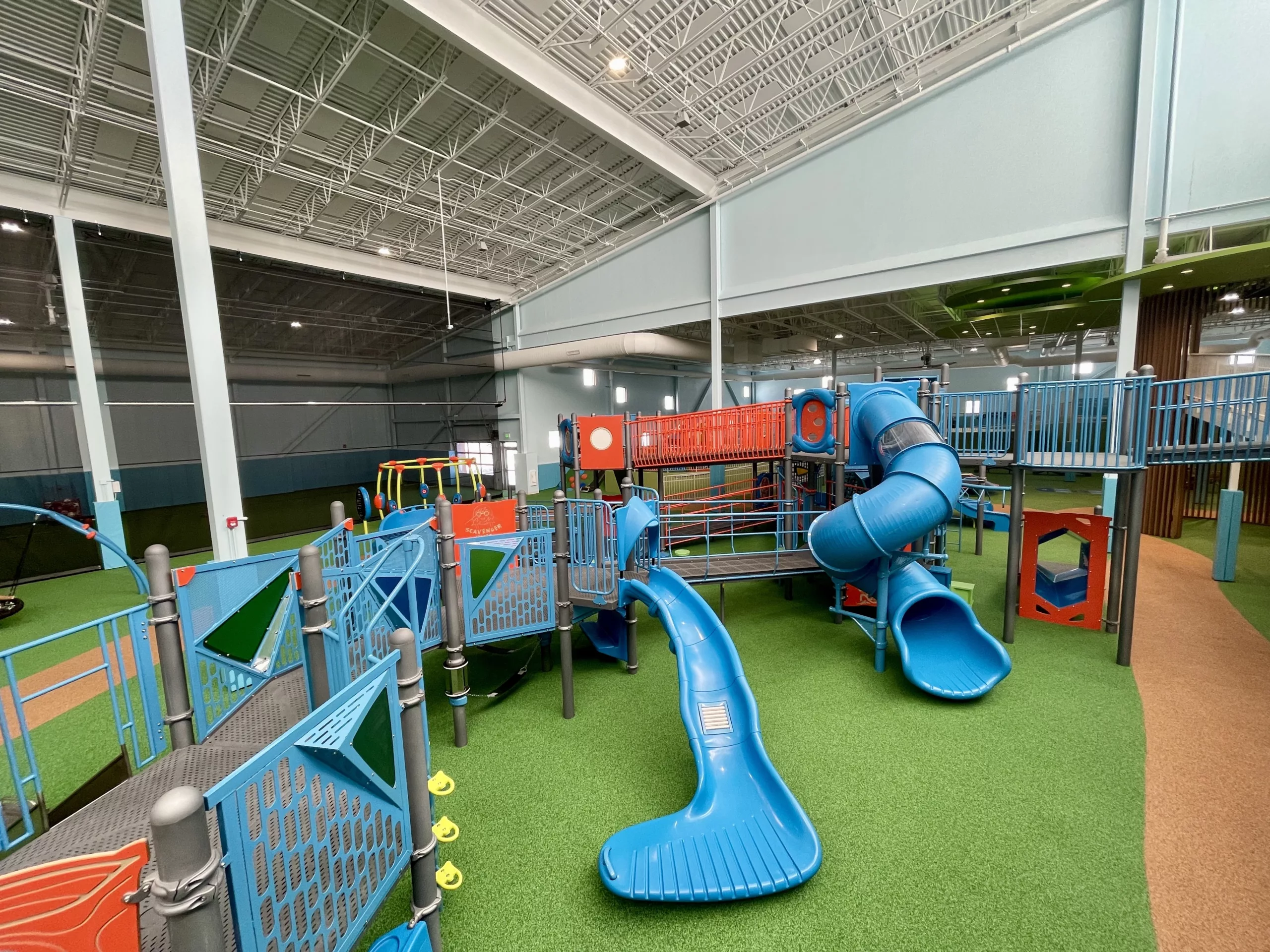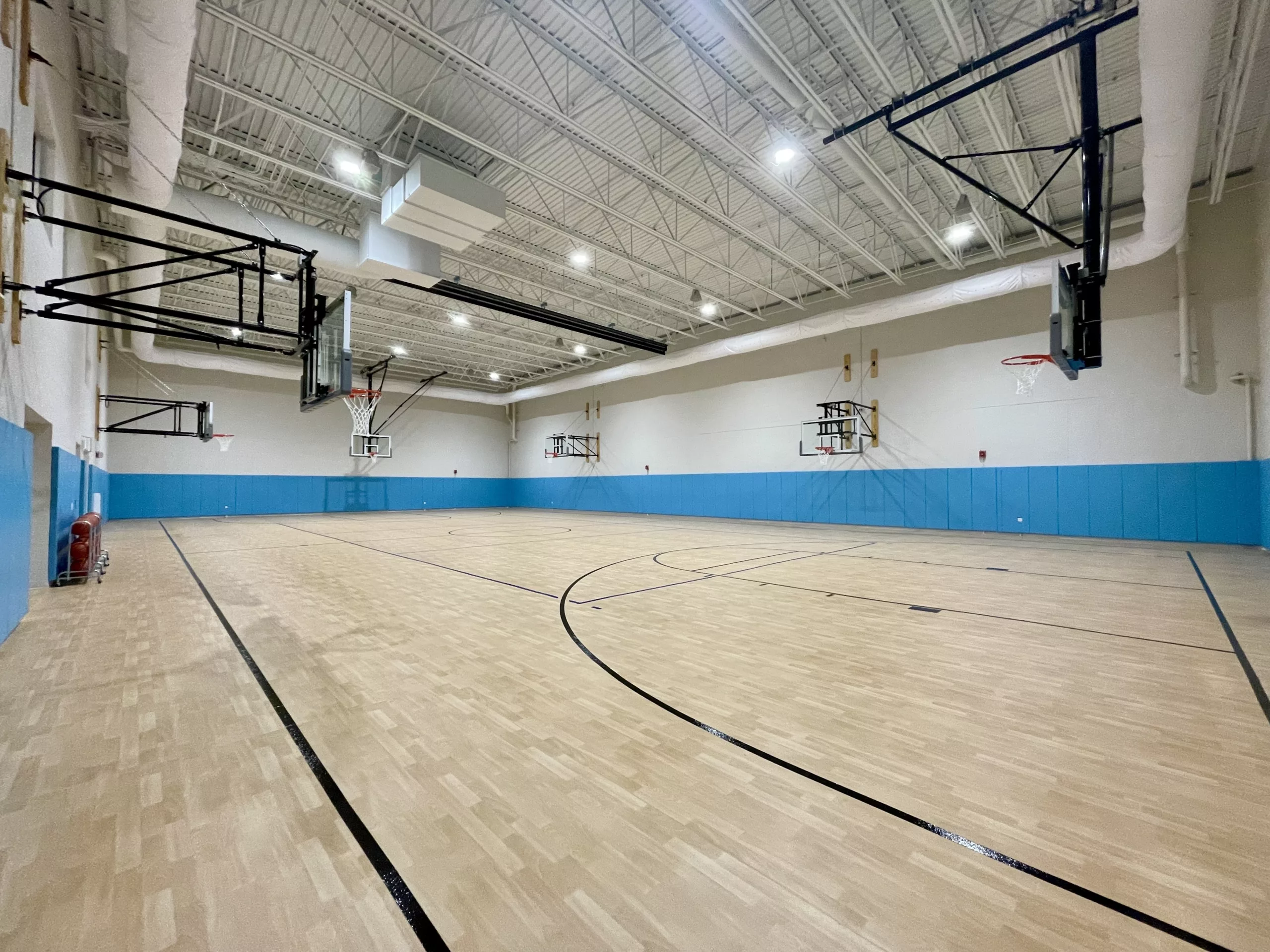 Inclusive Play For All
Boundless is an incredible 40,000-square-foot facility that provides year-round indoor play, activity, and social space for kids and adults of all abilities. Play is a foundational part of social and physical development for kids and people of all ages. This amazing, fully-accessible space includes:
Playground
Sensory Equipment
Dedicated Toddler areas
Full Basketball / Volleyball court
Indoor Turf Space
Quiet Space
Flex Space for activities
Party Rooms available to rent
To support people of all abilities and needs, Boundless provides:
Picnic area for guests who bring snacks (no food allowed in play area)
Drinking fountains & water bottle fill stations
Fully accessible restrooms
Cleaning stations
Small lockers, storage cubbies, and coat racks
Toys and activities provided and rotated frequently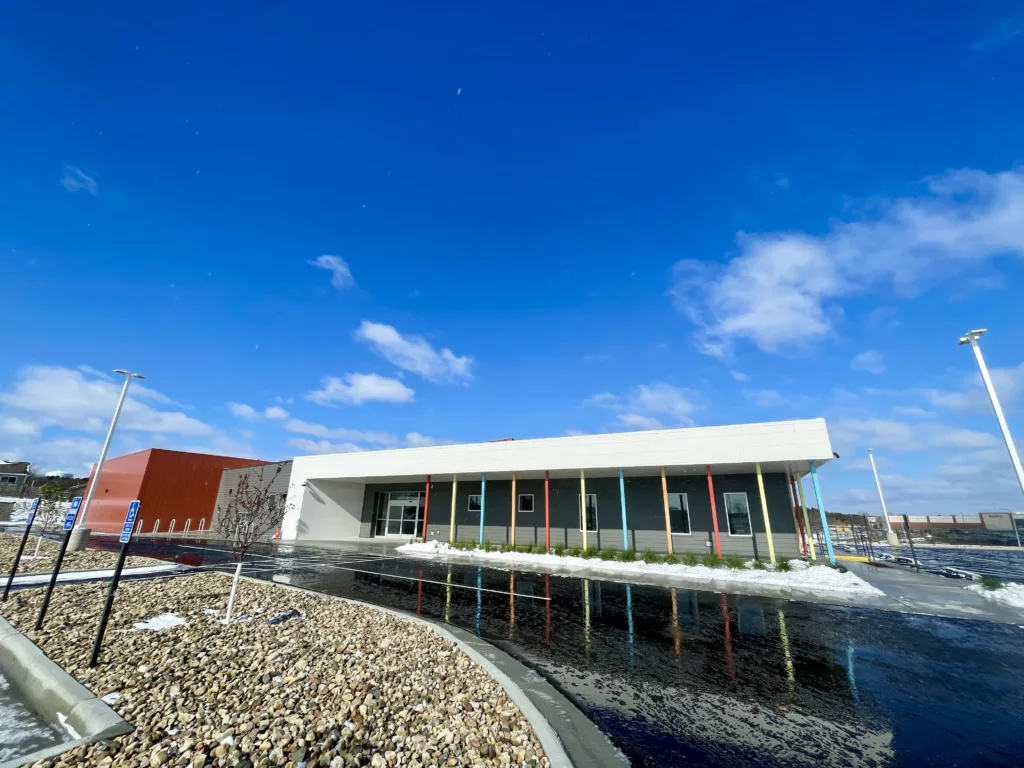 2-Hour Play Pass: $12/ child + $3 per spectator/caretaker (supervision required)
Monthly Memberships– unlimited playtime: $30- 1 child | $45- 2 children | $60- 3+ children
Yearly Memberships & Gift Cards are available too! These make GREAT gifts for the upcoming holiday season!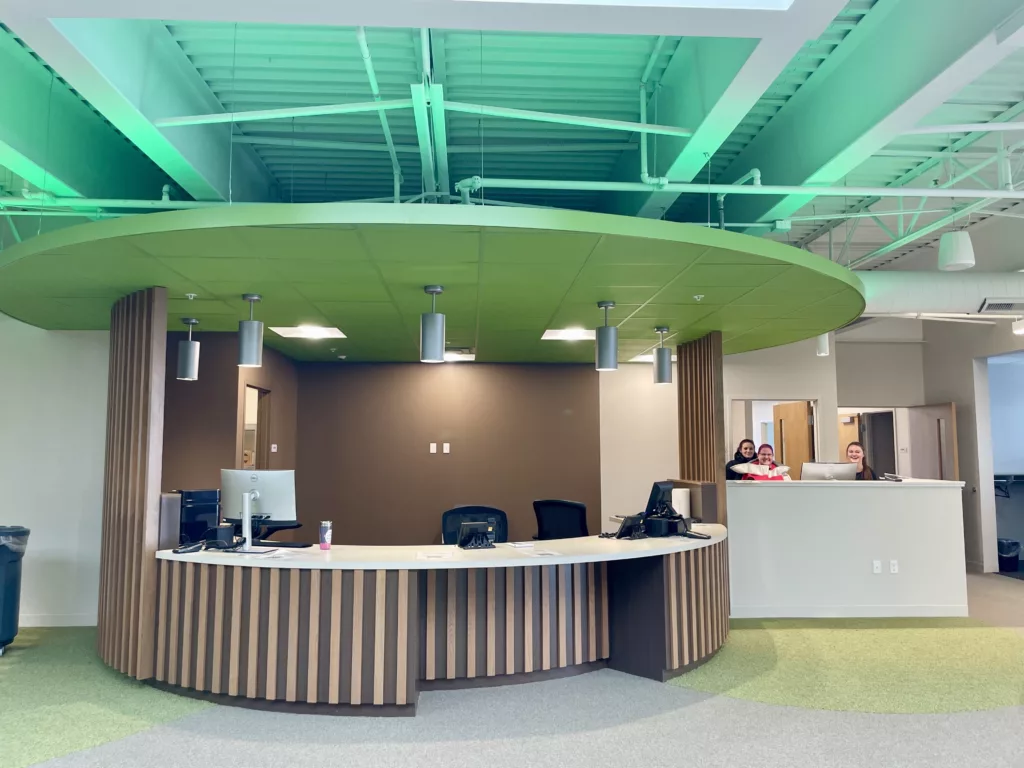 Meeting A Community Need
SEMCIL recognized the need for a fully-inclusive space and worked for years to bring this facility to fruition.
"Southeast Minnesota lacks fully accessible play spaces, particularly indoors and in rural communities. While many community and indoor parks and playgrounds have ramp access to play structures, they lack ground-level surfacing and access to many of the actual play features, including slides. These design deficiencies hinder engagement, especially for children and their caretakers who have a disability. We've designed Boundless to remove as many barriers as possible and to open the play experience in a new way."
Congratulations to SEMCIL on this beautiful facility, and the Rochester community looks forward to years of play for all!