This post was last updated on December 4, 2023

PLEASE NOTE:
The Park and Recreation Department maintains outdoor hockey and public skating rinks and warming sheds throughout the City.  All Rochester MN Outdoor Rinks are now open for the 2023-2024 season!
---
Our Good ol' Minnesota winter is in full force!  There is snow on the ground, and the sub-zero temps have arrived with their frosty vengeance!  For some, this means snuggling in and hibernating with an endless supply of toasty beverages.  For others, it means bundling up and enjoying what a true Minnesota winter has to offer!
Some may hit the slopes with skis or boards in hand, others may take to the lakes to catch the next foolish fish. Still, others like to lace up the skates and hit the rinks!  Where can you find the best rinks? Fortunately for those of us in Rochester, there are many to choose from.  Some have warming houses, others have lights to skate by at night, and others are great for hockey players looking for a pickup game!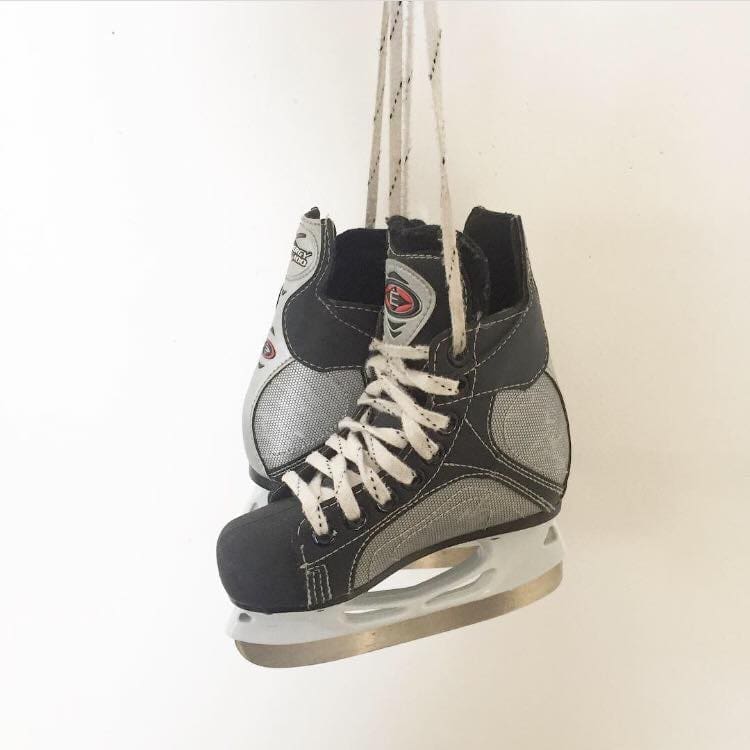 ---
Outdoor Rinks
Warming Houses are tentatively scheduled to open on Saturday, Jan. 6, 2023, depending on the weather and how soon ice can be built up on the rinks.  Rinks may be ready prior to warming houses opening.
Warming House Hours:
Saturday – Sunday: 12 PM – 4 PM
Current rink information can be found on the City of Rochester's Outdoor Rinks Page. The outdoor rink season typically concludes in late February.
**

There is one studio rink location, where hockey is NOT allowed.

**
Southern Woods Park: 4982 11th Avenue SW (NO Lights, NO Warming House)
NO HOCKEY ALLOWED
**

Hockey is allowed at the following outdoor rinks.

**
Allendale Park: 3000 18 Avenue NW (Lights, Warming House)
Rink Size: 80'x160′
Manor Park: 4238 Manor Park Drive NW (Lights, Warming House)
Rink Size: 70'x160′
Lincolnshire Park: 5276 Members Parkway NW (Lights, Warming House)
Rink Size: 70'x160′
Viking Park: 2nd Avenue NW & 26th Street NW (Lights, NO Warming House)
Rink Size: 70'x160′
Northern Heights Park: 900 22 Street NE (Lights, Warming House)
Rink Size: 70'x160′
Withers Sports Complex (2 rinks): 2021 Mayowood Road SW (Lights, Warming House)
Rink Sizes: 80'x200′ & 60'x150′
Soldiers Field Park (2 rinks): 244 East Soldiers Field Drive SW (Lights, Warming House on the West Side of the park, Skate Rental from 12 PM – 5 PM on Saturdays)
Rink Size: 80'x200′
Bear Creek Park: 1237 Marion Road SE (NO Lights, NO Warming House)
Rink Size: 70'x160′
The above rinks are great for broomball too!
---
Ice Skating and Skate Rental at the Oval
Continuing on the success of the last few years…you can now skate around the running track at Soldiers Field Park. Ice skates will also be available to rent from 12 PM – 4 PM on Saturdays and Sundays at the Soldiers Field Rink East Warming House starting on Jan. 6 and each following weekend until the end of February (weather permitting).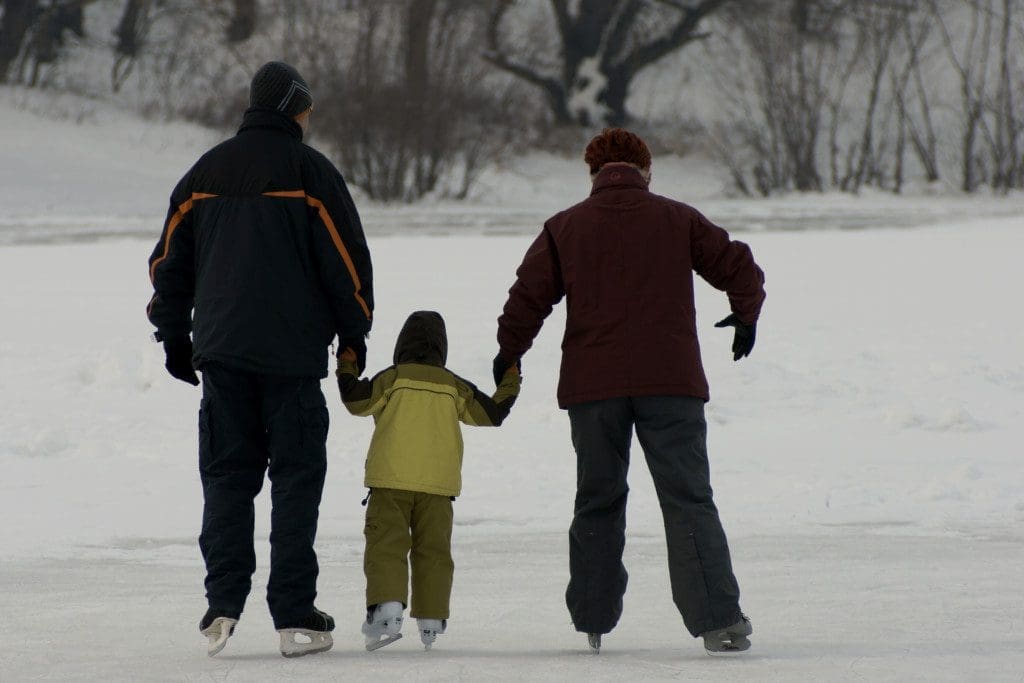 ---
Indoor Rinks + Skating Schedule
Fair weather fan?  Want to enjoy outdoor sports from the comfort of indoors?  Rochester's indoor ice arenas are the perfect place to lace up and avoid the windy outdoor temps!  The Rochester Rec Center has two rinks that offer open skating times.
Rec Center Admission: $6/person
Skate Rental: $3
For information about when public open skate is available, please click here for the schedule.
---
Equipment
Are you looking for equipment?  Maybe you're not suited up for ice skating yet? Ama la Vita (formerly Blades to Ballet) SCHEELS, and Sports Headquarters are three great places to find skates locally (and skate sharpening too)! We also suggest checking the Facebook Marketplace for used skates.
---
Lessons
Rochester Figure Skating Club offers Learn2Skate and Learn2Skate for Hockey classes, geared toward sharing the fun and fundamentals of skating. Classes are available for all ages (preschoolers through adults) and skill levels (beginners through advanced). Lessons take place year-round inside the Recreation Center.
Olmsted Medical Center's Sports Medicine and Athletic Performance Program offers Hockey Skills Training and Hockey Ultimate Training (HUT). The focus is on proper hockey techniques to be more efficient, creating less stress on the body, and lowering the risk of injury, while improving the fundamentals of hockey. They also offer a learn-to-skate program.
---
Wherever you go, try to take a moment to enjoy nature's beauty.  We're pretty fortunate to have such dramatic four seasons in Minnesota; hopefully, you can make some memories on the skating rinks to talk about in front of your fireplaces!