It's a Donut Holiday!
It's National Donut Day!  (traditionally celebrated the first Friday in June). Donut Day was first celebrated in 1938 as a way to commemorate Salvation Army volunteers who provided donuts to those serving in World War I and II.
Below is a round-up of all the local places you can find donuts.  We *tried* to be thorough.  If we missed your favorite spot, let us know by emailing us at: info@rochestermom.com. Happy donut day!
This guide was last updated on June 2, 2022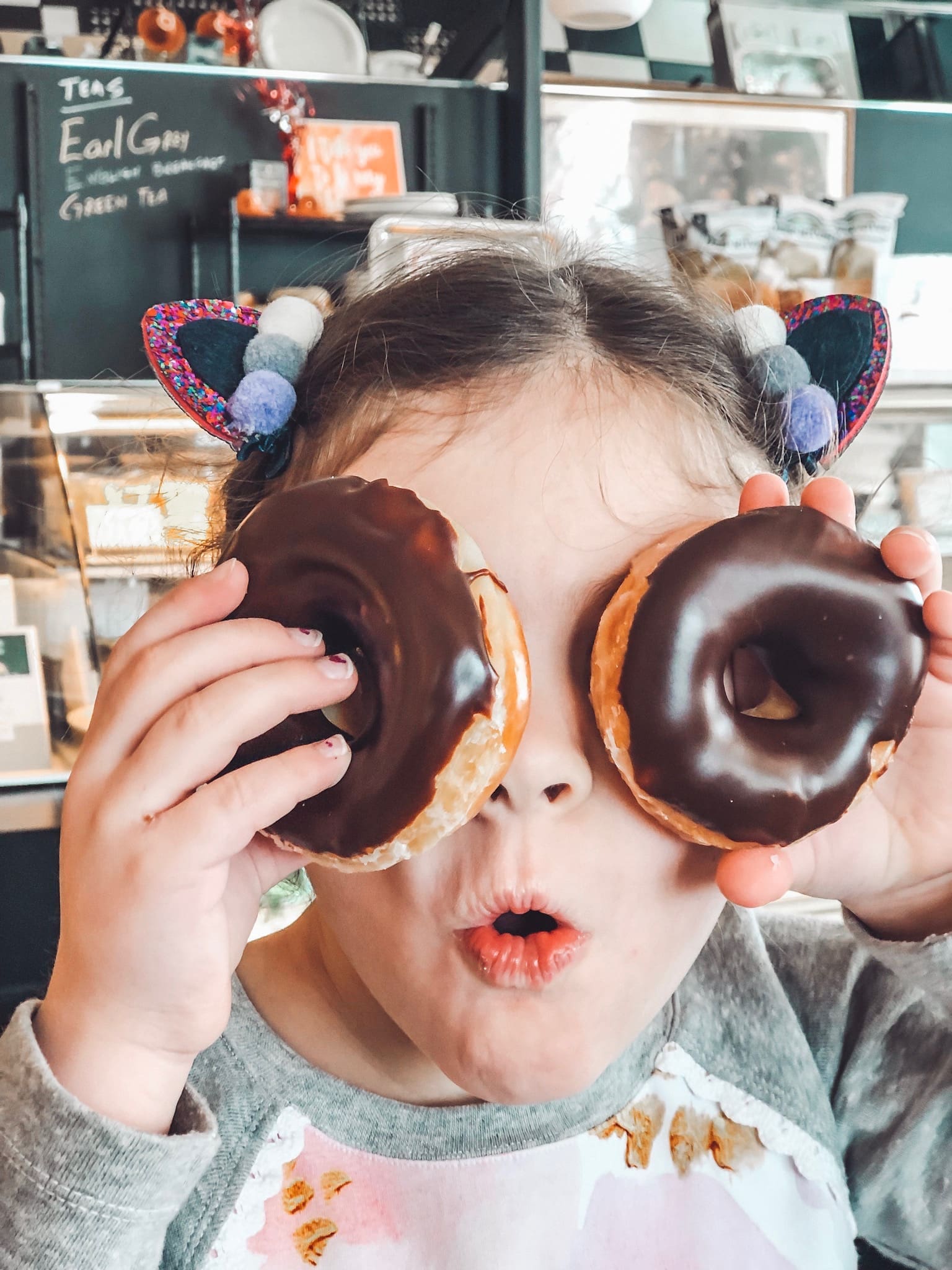 ---
Drift Dough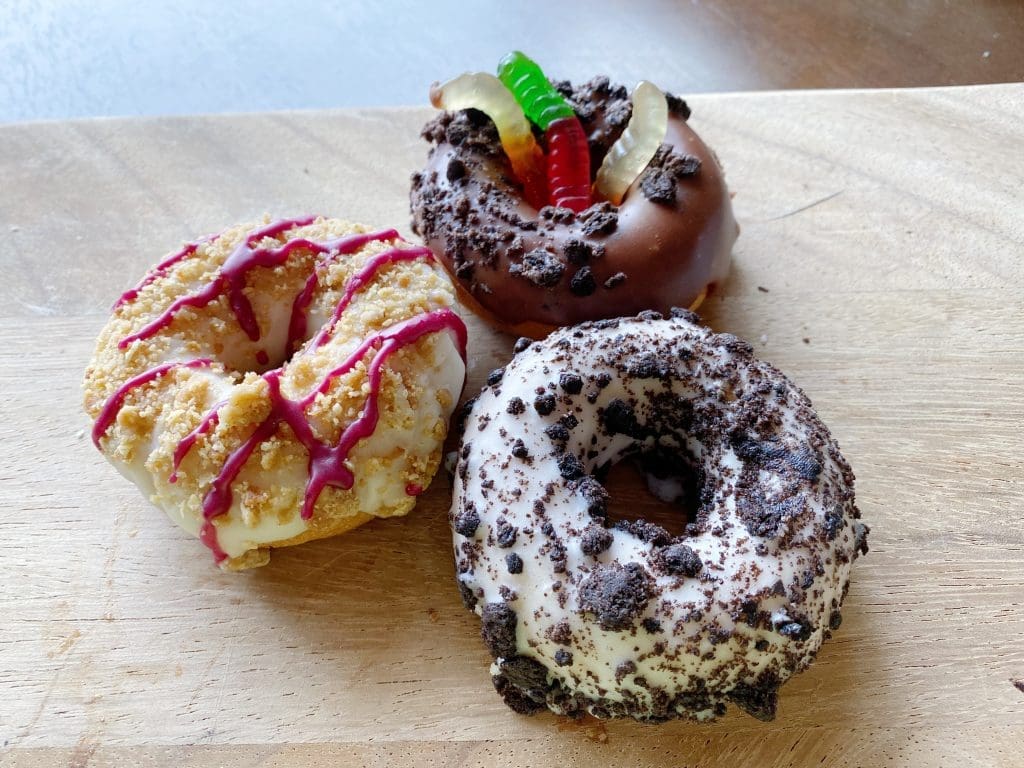 Drift Dough has a new location!  You can now find Drift Dough donuts inside of Old Abe Coffee Co. Abe's donuts are varied and eccentric.  Ube, Coco Choco, and Hawaii Five-Oh are just some of the recent offerings. They also have classic flavors such as vanilla sprinkle, cinnamon sugar, and more.  One special thing to note is that they also offer gluten-free and vegan offerings.
Website
---
The Donut (opening June 6th)
This is Rochester's *newest* donut joint, and it's definitely not run-of-the-mill!  The Donut is located inside Collins Orthodontics.  These made-to-order mini-donuts are then dusted in a generous sugar coating…there are 24 flavors to choose from all developed by Master Chef finalist, Shari Mukherjee.  What's even more amazing is that 100% of the proceeds go to the Collins Adopt-A-Shark program. This special program provides free braces to all pediatric cancer patients!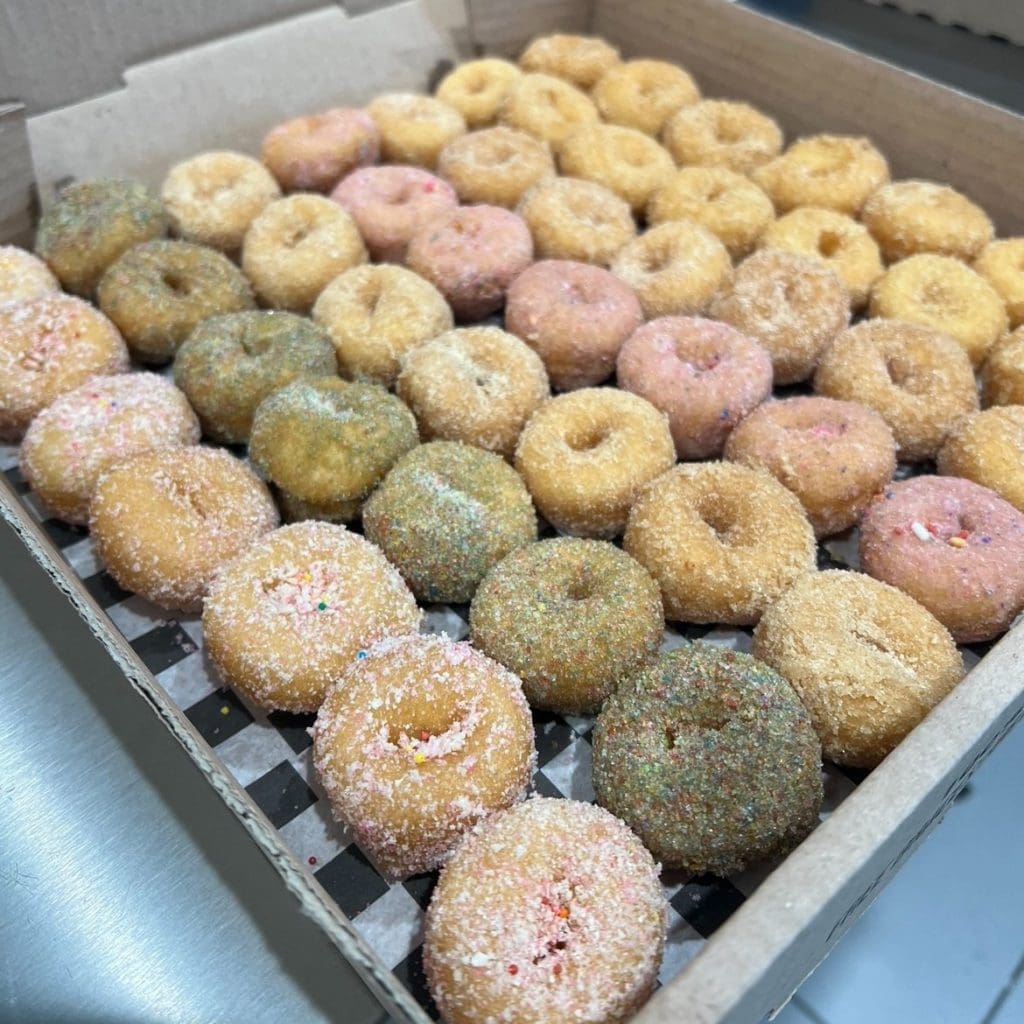 Website
---
Roasted Bliss Bakery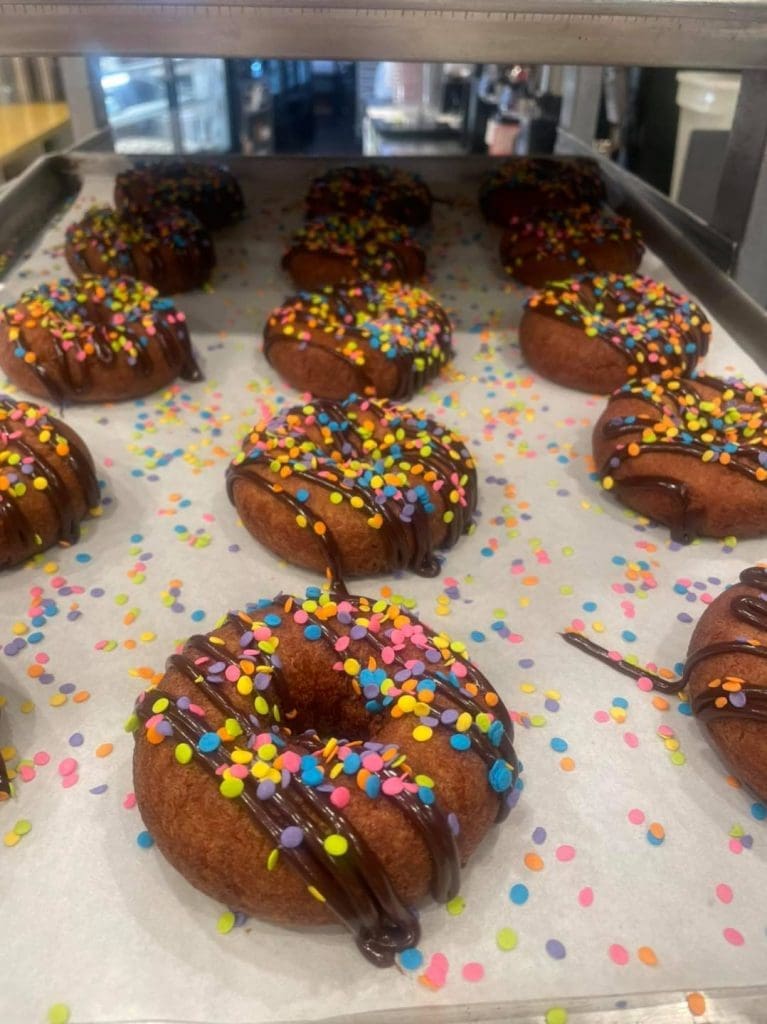 Opened in December 2019, Roasted Bliss was founded on the belief that a gourmet beverage and pastry is the cornerstone to quality time with friends, family, and community. Roasted Bliss offers gourmet coffee, pastries, and dessert cakes, and their newest offering – – DONUTS!
Website
---
Dunkin' Donuts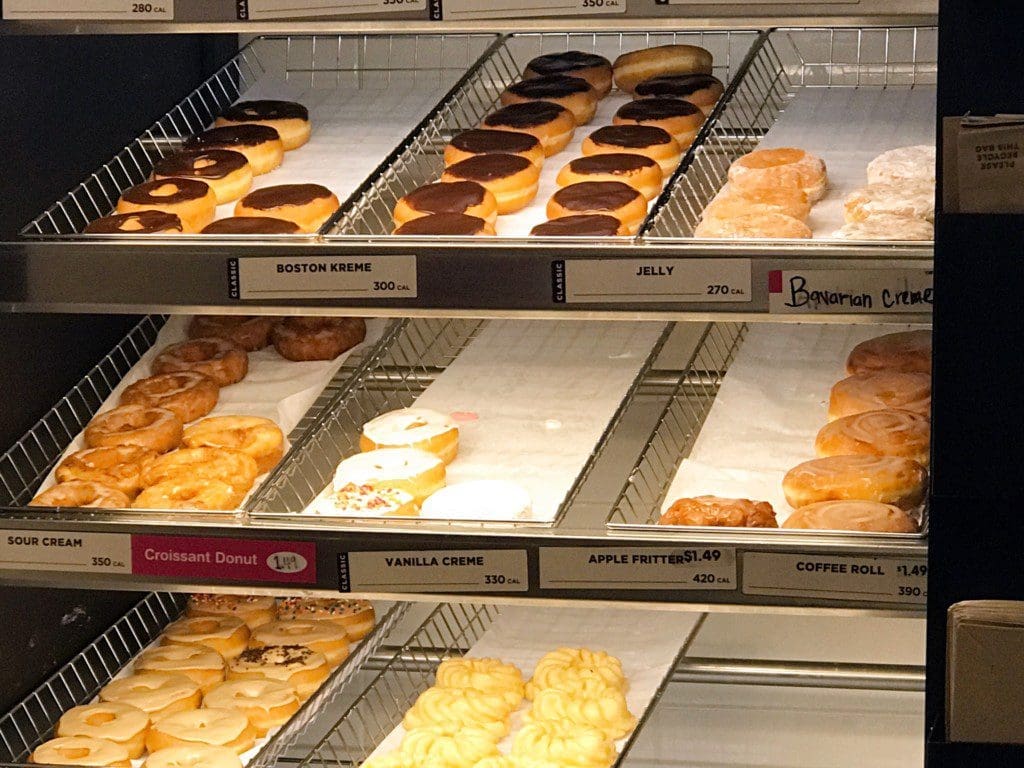 An American classic! Now with two Rochester locations for easy donut runs!  Also, their coffee has a bit of a cult following!  We recommend the sour cream cake donut.
Website
---
Hy-Vee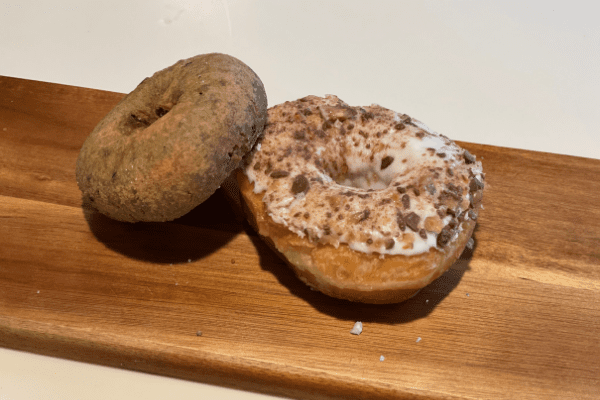 Frying up donuts fresh daily, Hy-Vee has the biggest selection in town.  We recommend their classic glazed old-fashioned donut.
Website
---
Kwik Trip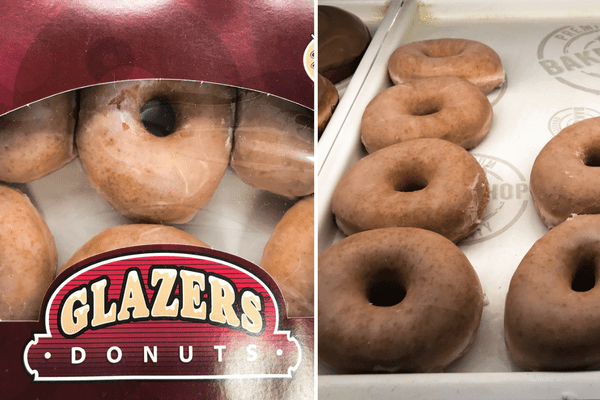 Folks, if you are in a real donut pinch…do not forget the Glazers.  We might even go as far as to say these tasty glazed confections at a ridiculously low price far surpass our expectations of a convenience store donut.  This is a perfectly acceptable donut option in our book!
Website
---
Northwoods Orchards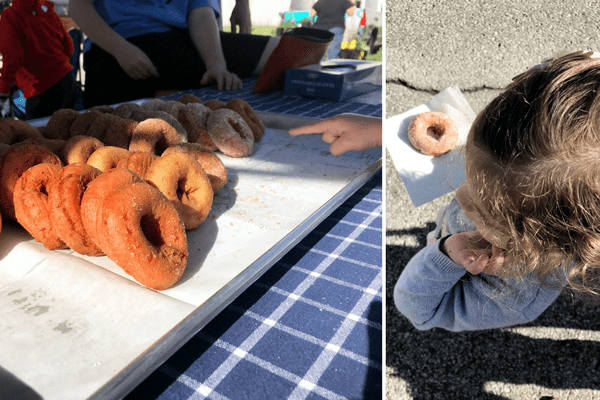 Lucky for us, the fall isn't the only time we can score these delicious donuts!  Northwoods Orchards serves up their delicious homemade donuts each Saturday at the Farmers Market These are the perfect Saturday morning treat for your kiddos while you browse the market.
Website
---
 Otto's Bakery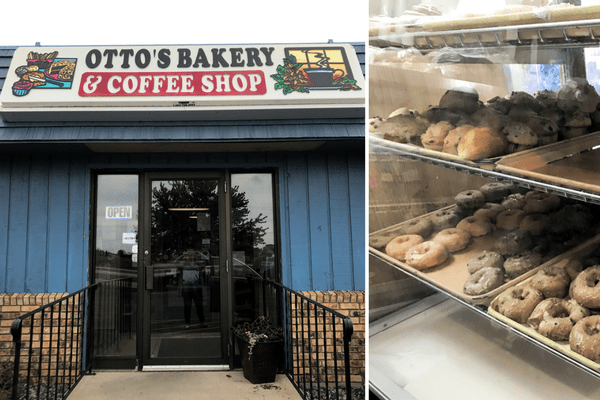 Just a short drive west to Byron, Otto's is the very definition of a Mom and Pop bakery.  You walk into cases of baked goods as well as loaves and rolls lining the top.  When we visited, Grandma helped us and you could hear kids playing and having a grand time in the back. Otto also specializes in Rosettes in honor of their Norwegian heritage.
Website
---
Sweet House Bakery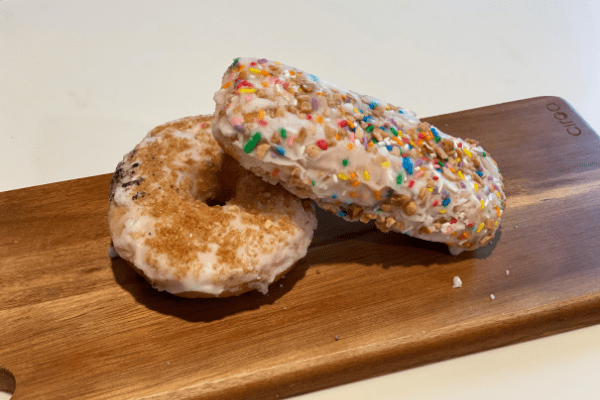 Sweet House is the newest bakery in town! Located directly across from St Marys Hospital, Sweet House offers all kinds of incredible, delectable treats including fresh donuts every morning.
Website
---
Where's your favorite spot to get donuts?