This guide was brought to you by the sponsors listed below.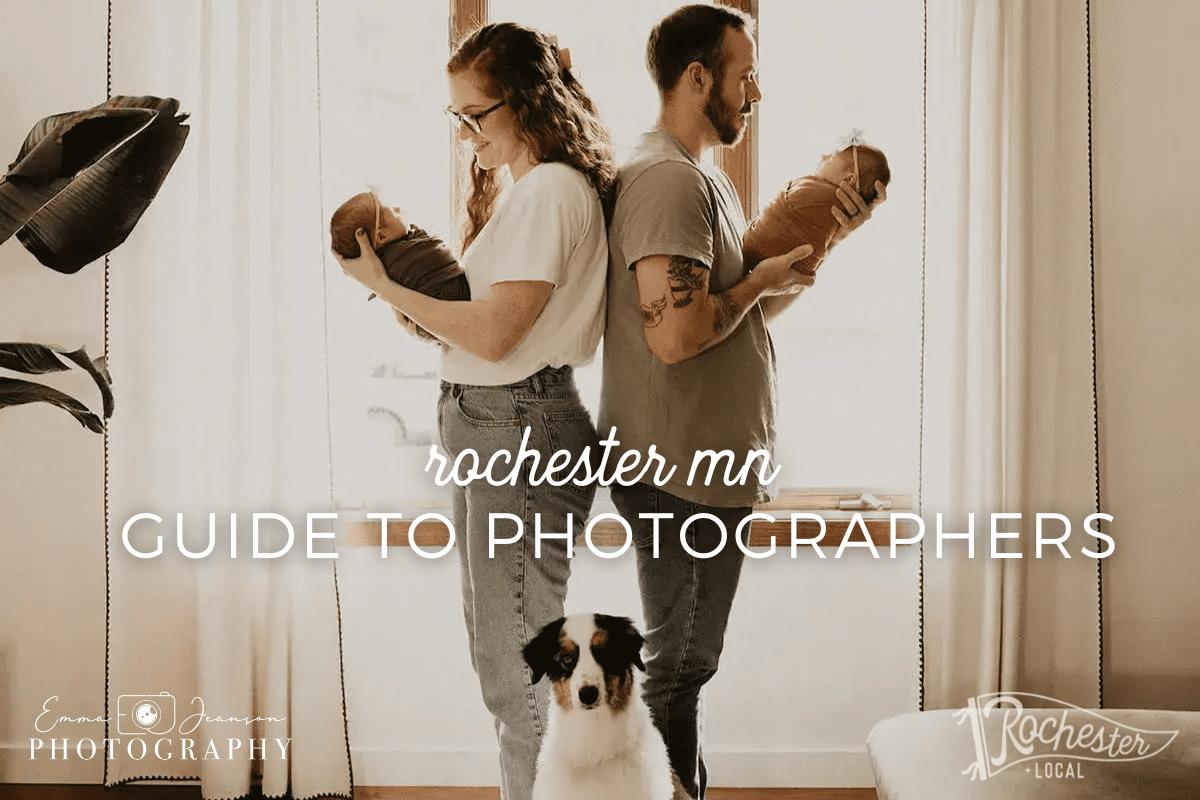 If the last few years have taught us anything, it's a new understanding of how precious life is and the treasures that our families are to us. Our hope is that this list of Rochester MN area photographers will make it easier for families to find a photographer for all of their photography needs. There is nothing quite like the feeling you get when looking back on the photos of your squishy newborn, or that picture documenting a special milestone.
Capture the moments, friends.
I am a photographer and storyteller for couples, families, and individuals looking for a one-of-a-kind experience. I have been a photographer since 2012 and have grown to include 3 other talented photographers on my team. Each one of us is ready to capture you and your loved ones and we can't wait to work with you! We are ready to meet you outdoors for a playful field shoot, or in our lifestyle studio that is also pet friendly!
Midwest LifeShots Photography
We're a photography team who believes in thinking outside the box. Our clients are names, not numbers, to us. To keep it that way, photography is our full-time gig. From weddings to babies, seniors to families we do it all!
Beautiful photos are only the start of what you will experience with Bliss Photography. My studio is conveniently located in the Miracle Mile Shopping center near St. Mary's Hospital, and the Mayo Clinic in Rochester, MN. Sit back and relax while I take care of the props and even the wardrobe if you'd like! I offer full consultation on making your session and your photo products perfect.  I'm a full-service boutique studio specializing in newborn babies, children, families and even a professional headshot for your career or business. I create beautiful wall art, albums, and digital archives that you can treasure for years to come. When your last baby leaves the nest, you will have the family images to remember all the stages. I'm looking forward to building a relationship with your family and I can't wait to meet you!
Copper & Coal Photography
You know those tender moments that pull at your heart strings? The ones that make you well up. The ones you don't want to forget, and wish you could just tuck away forever? Those are the ones I want to collect for you. Let's create a space & opportunity for your family to relax, and fall into the moments that will later bring the warmth of nostalgia flooding back to you.
We will immortalize the hand holding, giggles, cuddles (and let's be honest- sometimes tears!) that can be so fleeting, and that you never want to forget!
Also, Hi! I'm Bri with Copper and Coal. One of my favorite things is seeing your family grow and to witness the chapter you're currently in. How it makes your story so unique and beautiful. I hope to be able to show you a glimpse of it!
I believe that photography is more than just taking pictures – it's about capturing memories, emotions, and stories. By getting to know you and creating a personalized experience, I strive to capture the real, genuine, and loving reactions that you'll cherish forever.
Elyse Kosaski Photography
One of my greatest joys of photography is capturing the special milestones in life, and I aim to never take that for granted. Life is precious, so let's document every special moment. With every session, I strive to not only deliver clean and timeless images, but also to provide a positive, wholesome, and fun experience for the entire family. I would be absolutely thrilled to capture your next special milestone! Whether it be celebrating a new life in a lifestyle newborn session, family, maternity or seniors photos, weddings, and beyond. Don't just take my word for it, hear it right from one of my clients: "She captured our special day beautifully and she was so amazing to work with! She made us feel like the most special people in the universe that day!"
HI! I'm Tiffany, aka CHOOCHOO-ca-CHEW, a visual storyteller who loves sharing food and culture through the lens of photography. I absolutely love learning about food-related businesses and helping them tell their stories visually and share them with the world. On top of being a photographer, I'm a graphic designer, marketing specialist, and social media manager, so I always have layouts and stories in mind when I take photos. If you're looking for lifestyle, products, food, or vivid photography for your business, send me a message.
Hi there!  My name is Betsy and I am a wife, mother and photographer. I've been a full time photographer since 2010 and have documented hundreds of weddings and countless families. Combining patience, experience and passion for my work, I create an authentic style of portraiture that celebrates your family. What makes my world go round is giving people photos they are "over the moon, can't wait to share with everyone" excited about, and I love getting to know people – you! I am fascinated with what makes your story unique. Truly, from the bottom of my heart, I love to take time to really listen to my clients. This passion transfers right to your images: I capture real emotion and vibrant, true-to-life moments.
Zastrow & Zastrow is excited to bring our creative studio to the BRYK on Broadway building in Rochester! We are bold, creative problem-solvers specializing in high-end product photography, social media, and website solutions. Let's work together to create a buzz and connection that makes your audience *feel* something. ⚡️
Märit Williams Photography
I love capturing the fleeting moments. As a mother myself, I know they come and go all too quickly. Those first few years of your child's life, yearly portraits of your growing family and all the memorable milestones between – are here and gone before we know it. And that's where I come in. I want to capture those moments, bottle them up and allow you to savor them now and in the future. I love shooting in locations where you shine – somewhere natural, simple and effortless. Somewhere that warms your soul and allows your family to be the focus.
Marit Williams is a wedding and family photographer serving the Rochester and Minneapolis, MN area. Contact Marit to learn more about her packages, availability and to discuss your family photography vision.
Chelsea Reeck Photography
I tell honest, intentional, and meaningful love stories. Using a true-to-life, documentary style of photography, I'm able to capture authentic, genuine moments. I also pride myself on showing up for my clients in a way that goes beyond photography. Many of my couples have become lifelong friends. Each wedding package includes a complementary consultation, engagement session, and most importantly, NO TIME LIMIT on your wedding day.
Happy Clicker Studios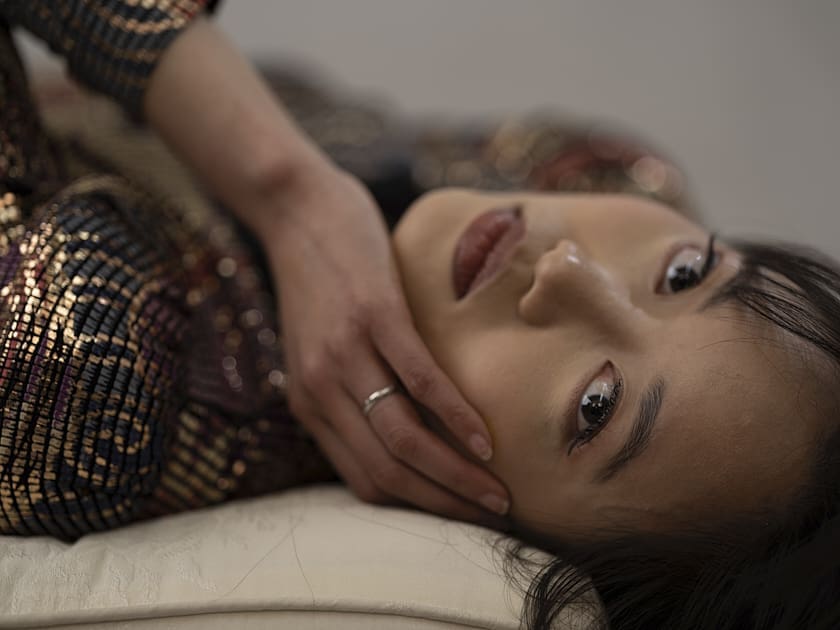 Erik and Barb at Happy Clicker Studios create beautiful art with our clients. We prefer to take extra time discussing exactly what you want to achieve, ranging from simple professional headshots, your family enjoying a day at the park, a milestone event for a loved one (such as Senior Portraits, Family Reunions, Quinceañera), or a more formal session in our downtown studio. Working together, we create beautiful art that you will be proud to hang on your wall for years to come!
Erin Young Photography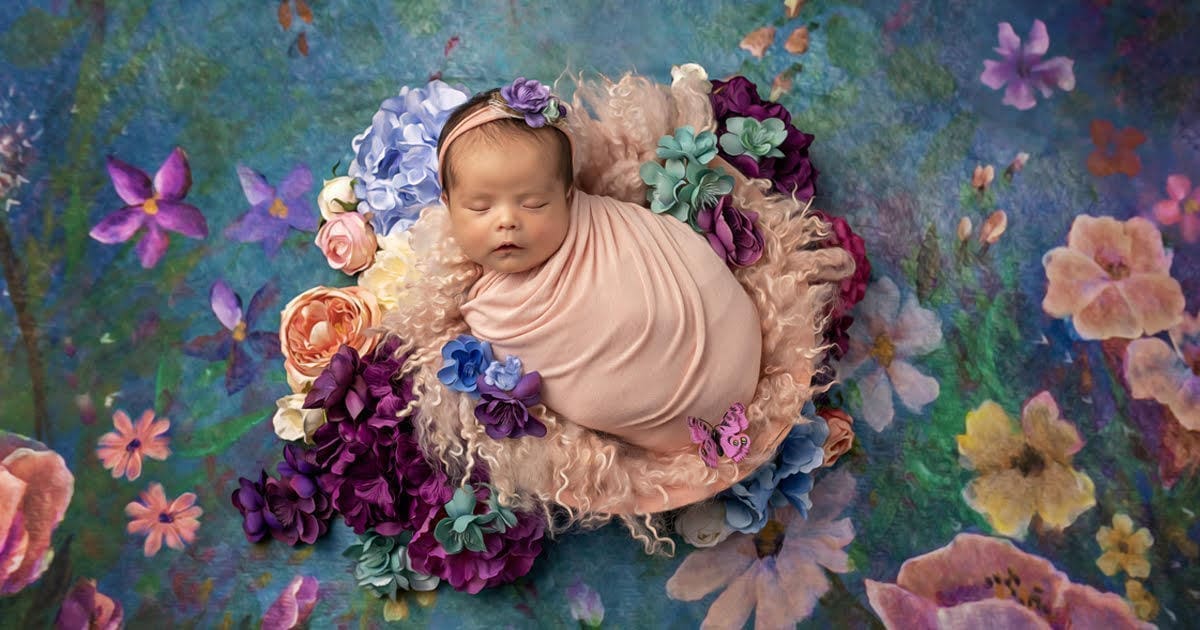 Erin's passion for photography began at a young age, and she has since honed her skills and built a successful career as a professional photographer. She specializes in a wide range of photography genres, including newborn, family, senior, and professional headshots and her award winning Santa Claus Experience. Her work has been featured in numerous publications and galleries. Her attention to detail, creativity, and ability to capture emotion and personality through her lens sets her apart as a talented and sought-after photographer. With Erin as your photographer, you can trust that your special moments will be beautifully and thoughtfully captured for a lifetime of cherished memories. Erin is accredited as a Certified Professional Photographer from PPA and has also earned her Photographic Craftsman Degree.
Rochester MN Area Photographers