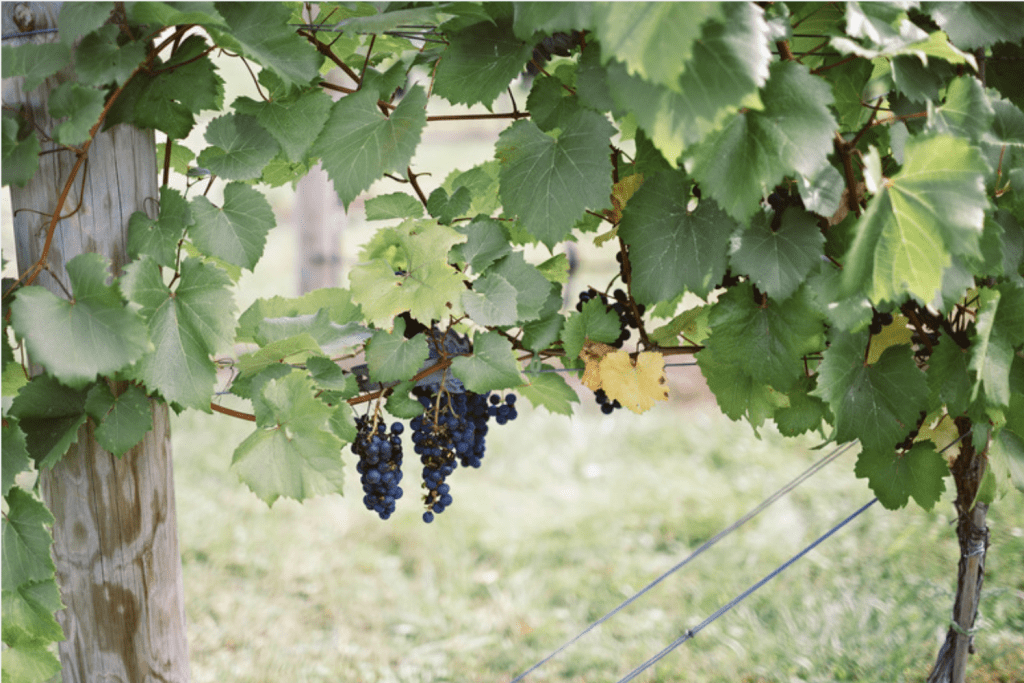 There's something about summer in Minnesota that makes you want to grab an adult beverage and soak up the gorgeous weather while it lasts. If wine is on your mind, or if you're looking to see what the region has to offer for wines, gather a group of friends and enjoy a relaxing date at one (or a few!) of the many wineries near Rochester MN. From reds to whites to bubbles and rose, our Guide to Wineries Near Rochester MN will lead you to all the delicious wines in the region. For an extra special visit, consider booking the Wine Trail tour on the Rochester Trolley and Tour Co.!
Located in southwest Rochester on an old dairy farm, Salem Glen boasts wines made locally with local grapes. In addition to featuring a variety of small-batch wines, the winery also makes delicious artisan pizzas every Friday during the warmer months. Reservations fill up quickly (in some cases even three days prior!) so be sure to make your reservation as soon as you know you want to visit!
Address: 5211 60th Ave. SW, Rochester, MN 55902
Hours: Summer and fall tasting hours: Thursday-Saturday: noon-8:00 pm, Sunday: noon-5:00 pm.
Located in downtown Cannon Falls, MN, Cannon River Winery's Vineyard is home to more than 9,000 vines on 40 acres of land. From dry whites to full-bodied reds, Cannon River Winery has something for every palate.
Address: 421 Mill Street W, Cannon Falls, MN 55009
Hours: Sunday: Noon – 6:00 pm, Monday-Thursday: Noon – 7:00 pm, Friday-Saturday: Noon – 9:00 pm
Falconer Vineyards features wines made with grapes grown in the northern United States. Nestled in the bluffs of Red Wing, this picturesque winery overlooks acres of beautiful lush vineyards.
Address: 3572 Old Tyler Road, Red Wing, MN 55066
Hours: Summer: Friday and Saturday: Noon – 8:00 pm, Sunday: noon-6:00 pm
Enjoy scenic views of the Mississippi bluffs of Red Wing, MN as you sip on Flower Valley Vineyard's wines including its award-winning Frontenac Rose.
Address: 29212 Orchard Road, Red Wing, Minnesota 55066
Hours: Tasting Room open only during pizza and special events. Check website for event calendar
Four Daughters Vineyard and Winery
Just a short drive south of Rochester MN, Four Daughters Vineyard and Winery features an ever-changing list of award-winning wines and Loon Juice ciders. Open daily, the tasting room offers daily wine tastings paired with one-of-a-kind cuisine.
Address: 78757 State Highway 16, Spring Valley, MN 55975
Hours: Monday-Thursday: 11:00 am – 8:00 pm, Friday-Saturday: 11:00 am – 9:00 pm, Sunday: 11:00 am – 6:00 pm.
Garvin Heights Vineyards prides itself in finding the perfect wine to suite your individual taste. The family-owned scenic winery is located above Winona, MN amongst scenic bluffs.
Address: 2255 Garvin Heights Road, Winona, MN 55987
Hours: Open May through October: Thursday: noon – 5:00 pm, Friday and Saturday: noon – 8:00 pm, Sunday and Monday: noon – 5:00 pm
Taking a day trip to Villa Bellezza makes you feel like you're a world away. Located just across the border in Pepin, WI, Villa Bellezza's beautiful grounds offer a tasting room, pizzas and a relaxing atmosphere to enjoy the good things in life – wine and good company.
Address: State Highway 35 | 1420 Third Street, Pepin, WI 54759
Hours: Sunday-Wednesday: noon – 6:00 pm, Thursday and Friday: noon – 8:00 pm, Saturday: 10:00 am – 8:00 pm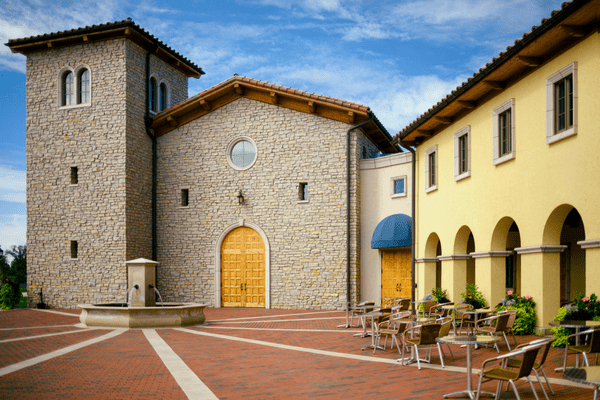 Whitewater Wines
Just a short drive from Rochester in Plainview, MN, Whitewater Wines prides itself on having a wine for any taste with 20 different grape varieties. Make a day of out your visit by exploring the property's walking paths, ponds and of course, tasting room!
Address: 10832 Fischer Hill Drive, Plainview, MN 55964
Hours: Wednesday: 1:00-4:00 pm, Friday: 1:00 -8:00 pm, Saturday: 1:00 -7:00 pm, Sunday: 1:00-5:00 pm
Not far across the border into Iowa located on a small family farm lies a beautiful family owned vineyard-Frisky Fox Vineyard. Frisky Fox Vineyard planted the first vines in 2010 and have grown immensely since then! Their goal is to create quality grapes to make the best possible product for their customers.
Address: 5295 70th St, Riceville, IA 54066
Hours: Monday – Thursday: 11:00 am – 5:00 pm, Friday and Saturday: 10:00 am – 9:30 pm, Sunday: 10:00 am – 7:30 pm
If you want to taste some local beers as well, Rochester, MN is home to several breweries where you can enjoy a "sip of the city." Try these local brews. 
This guide was last updated August 2022.