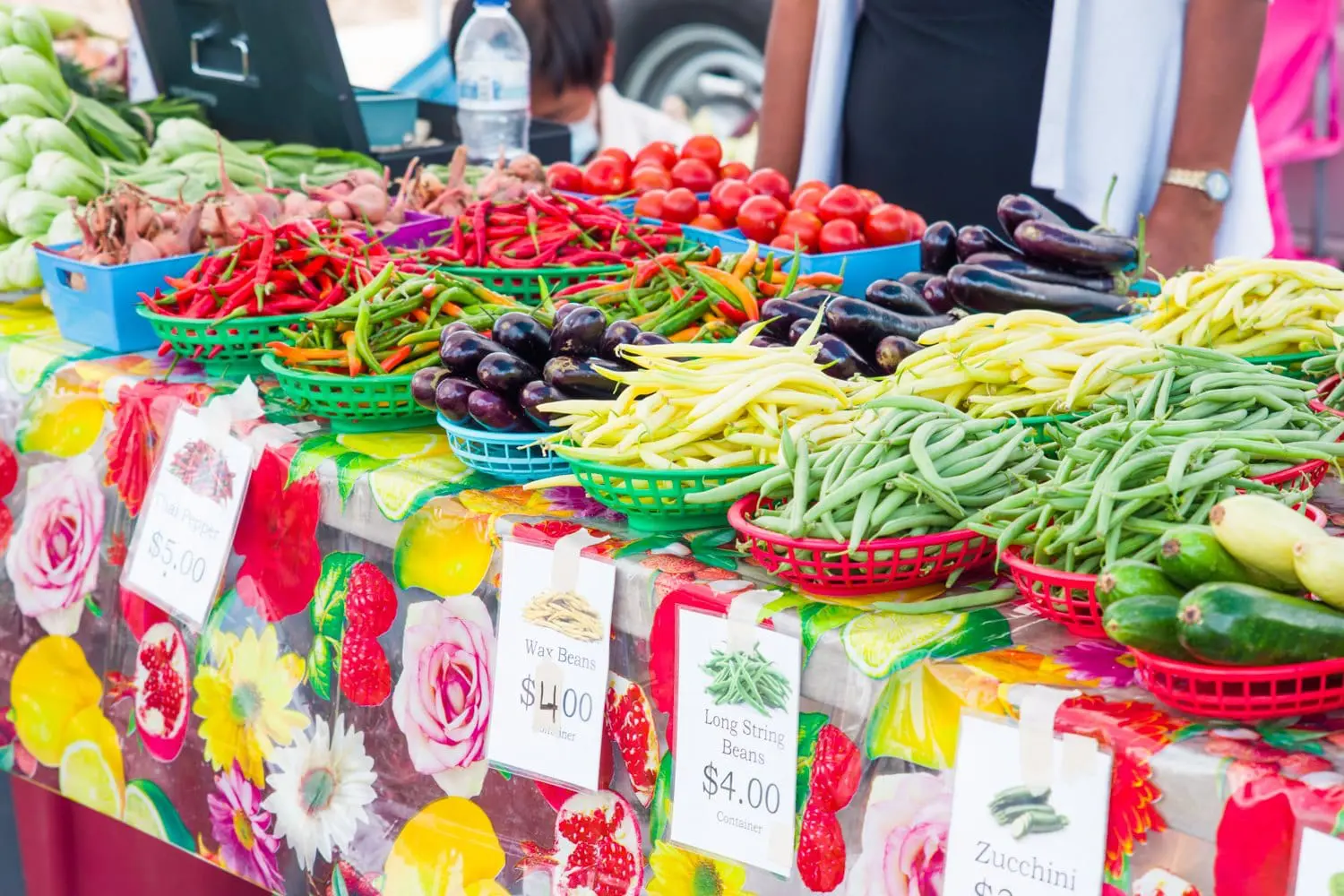 This post was updated April 2023
One of the most fun things to do on a summer weekend in Rochester MN is our Rochester Farmers Market.  Not only does this offer an easy way for Rochester area residents to support local producers (important!) as well as provide healthy and delicious foods throughout the year, it is just a fun thing to do. It's also FREE to go! Our farmers market is a grower's market.  This means that everything that you find at the market was grown or raised within 50 miles of Rochester, Minnesota.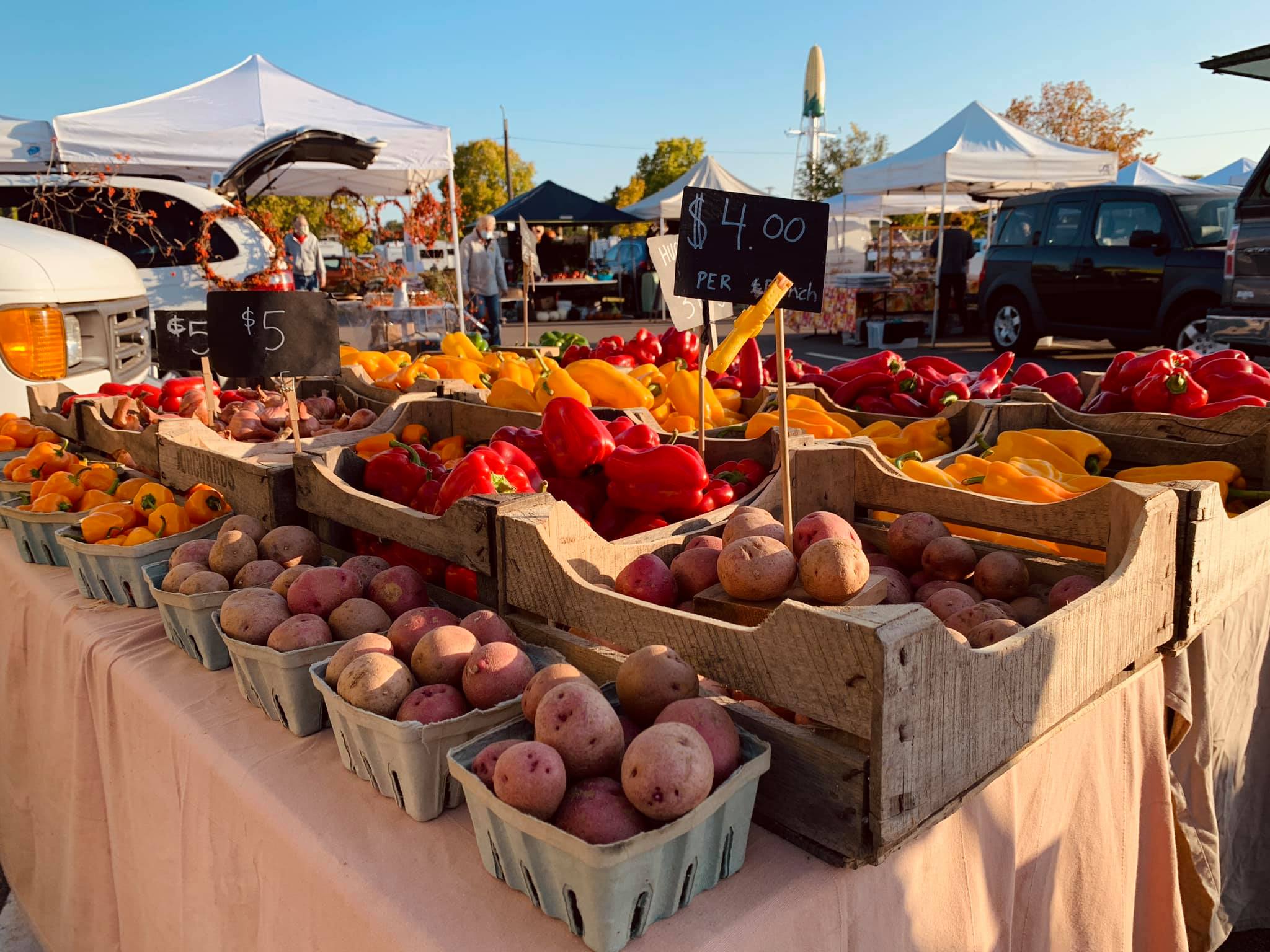 There are several reasons why we enjoy the Farmers Market and love to support its efforts:
Enjoy Incredible Tasting Food

There is no denying how fresh your food will be at the Farmers Market.  Most of what you will buy there has been picked that morning or the night prior.

The Chance to Be Adventurous

There is so much wonderful variety at our Farmers Market…from tomato varieties to vegetables to proteins you haven't even tried before…this is your opportunity to explore some new tastes and textures.

Meet the Farmer

Shopping at our Farmers Market supports our local producers and contributes to our local economy.  Introduce yourself!  They are so passionate about what they do and are only so happy to share with you what makes their food so special.

Explore More Than Just Produce and Protein

Our Rochester MN Farmers Market boasts numerous artisans and other producers.  From syrups to honey, wood carving to hand-made lotions and balms, there is so much more than just food at the market.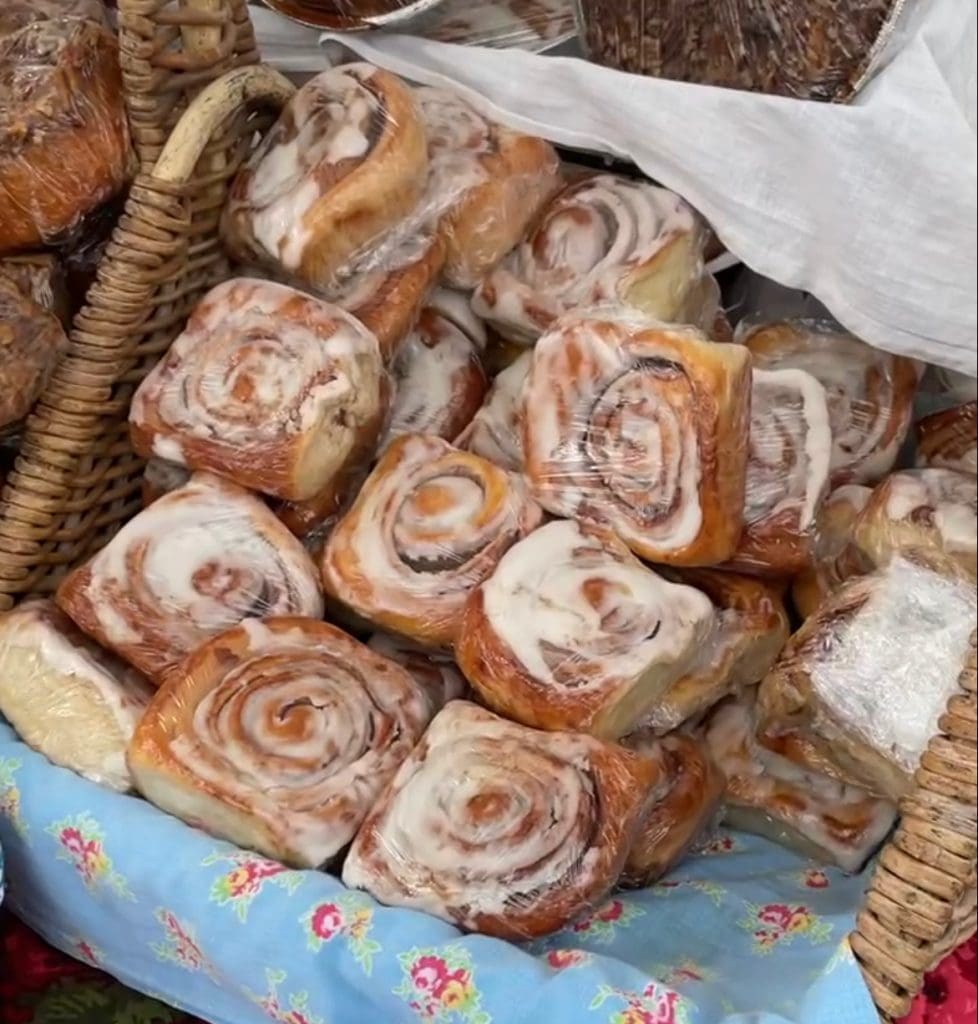 If you're new to our Farmers Market, we've put together a fun and handy guide for you to make the best out of your experience!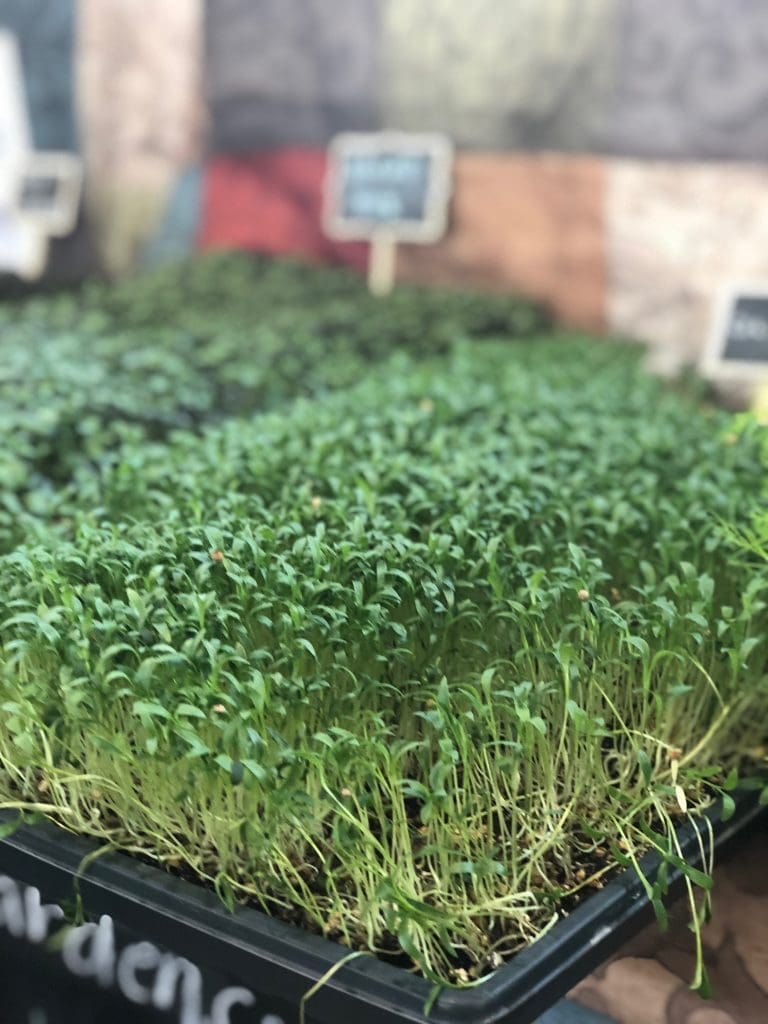 What Time Is It?
There are two seasons for our Rochester Farmers Market: Fall/Winter and Summer.
The summer market runs from the first Saturday in May until the last Saturday of October, 7:30 AM – 12:00 PM. There is also a mid-week market on Wednesdays (June 14- September) from 3:00 PM – 6:00 PM at Graham Park at the Olmsted County Fairgrounds. The summer market is outdoors, rain or shine!
The winter market starts in November and is on select Saturdays through April. Hours are 9 AM – 12:00 PM.  Follow the Rochester Farmers Market Facebook page or visit their website to make sure you know the dates of the Winter Market! The Winter Farmers Market is indoors, in Buildings 31 & 35 at Graham Park at the Olmsted County Fairgrounds.
Payment
All vendors will accept cash, but not all vendors are able to accept credit/debit cards.  If you would like to use credit/debit or EBT, please stop at the Market Info Booth to pay and use their market token system.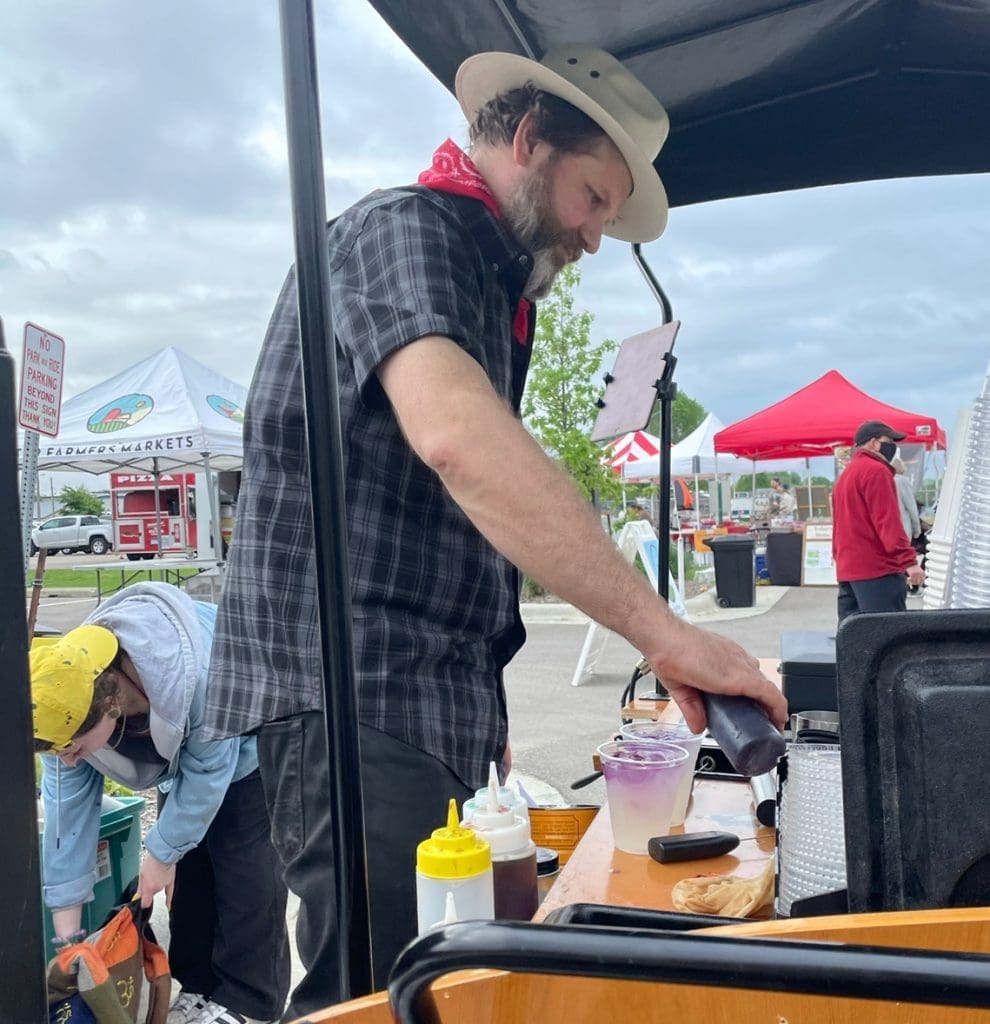 Where is it Located?
The Summer and Winter Rochester Farmers Market is at Graham Park (Olmsted County Fairgrounds). Address: 35 Fairgrounds Avenue SE, Rochester MN, 55904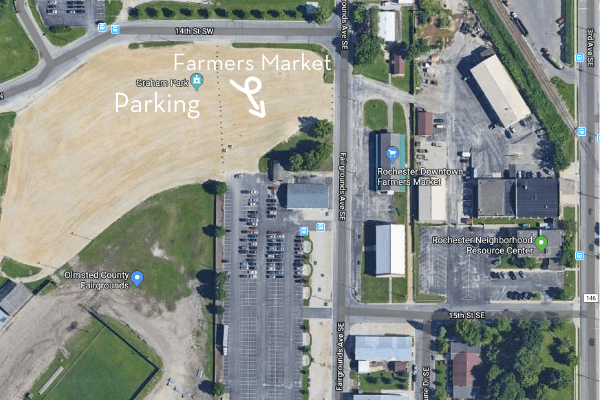 Parking
Parking at the Rochester Farmers market could not be easier.  It is abundant, convenient, and free! Follow the signs to the market when entering Graham Park from Broadway, 3rd Avenue SE, or 16th Street SE. The above graphic shows that it is gravel, but it is newly paved with curbs and parking lines.

What's in Season?
There is a variety of produce available throughout the growing season at the Farmers Market as well as in the winter months! It can help to know what to expect before you go, especially if you're recipe planning!  And don't forget, if you need a mid-week veggie fix, many of the producers who sell at the Farmers Market also provide their produce to People's Food Co-op! Of course, you will find MUCH more than just this list, but this will help give you a good idea!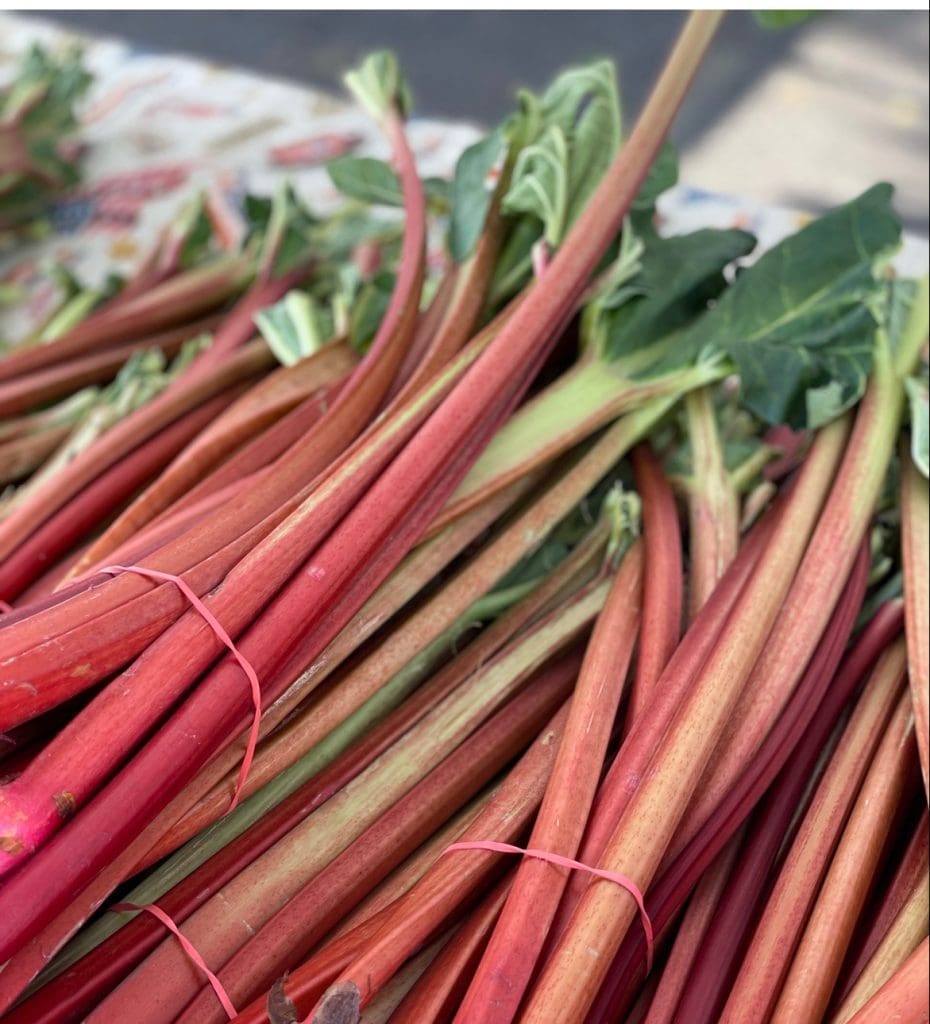 May
Asparagus
Bedding Plants (Annuals/Perrenials)
Green Onions
Radish
Rhubarb
Spinach
June
In addition to the above:
Green Beans
Cabbage
Greens/Lettuce
Broccoli
Kohlrabi
Peas
Herbs
Strawberries (tail end of June/beginning of July!)
July
In addition to the above:
Beets
Blueberries
Carrots
Cauliflower
Garlic
Potatoes
Raspberries
Sweet Corn
Tomatoes
Eggplant
Melons
August
In addition to the above:
Winter Months
onions
potatoes
squash
honey
root vegetables
microgreens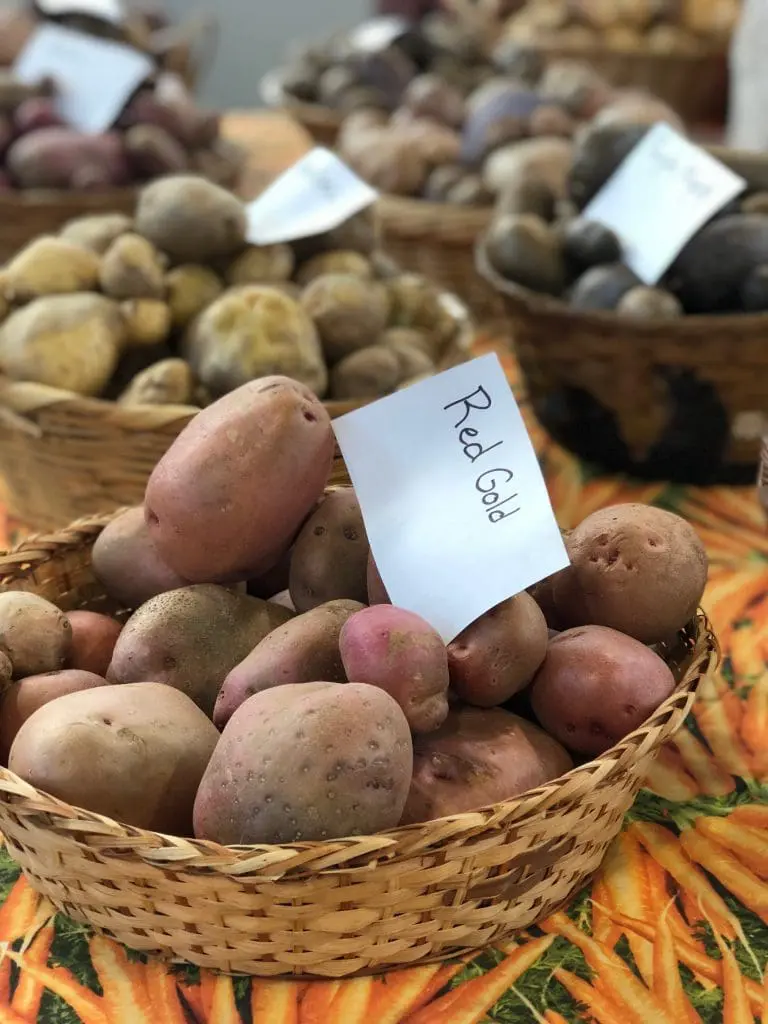 Can I Bring Kids?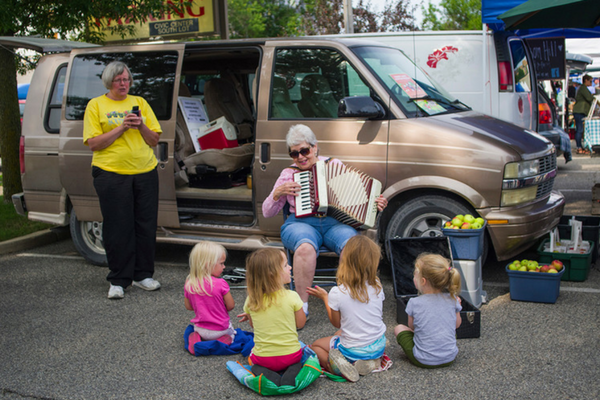 YES! The Farmers Market is so kid-friendly.  There is so much to see and do.  There is oftentimes a musician playing fun music that children will dance to, kids can help pick out vegetables, sometimes there is a balloon animal twister, there are always fun treats and new produce to explore. Put the kids in the stroller, pull them in a wagon, or even just walk on their own–the Farmers Market is very welcoming.  There are also kids helping out their parents with produce at the stands!  We've made a really fun scavenger hunt printable that kids can do when they are at the Farmers Market to help them locate and identify common things you'll see at the Rochester Farmers Market.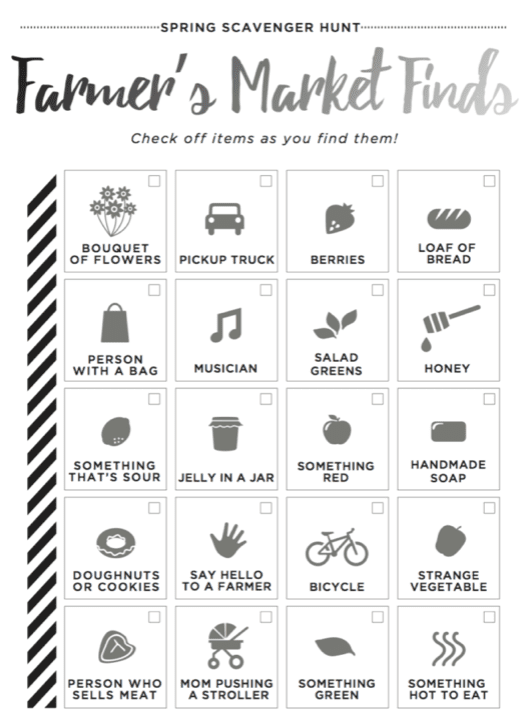 Can I Bring My Dog?
No.  Please leave your family pets at home.  As this is a food market, cleanliness is very important.  Dogs are not allowed at the Summer or Winter Farmers Market.
So, Is it All Vegetables?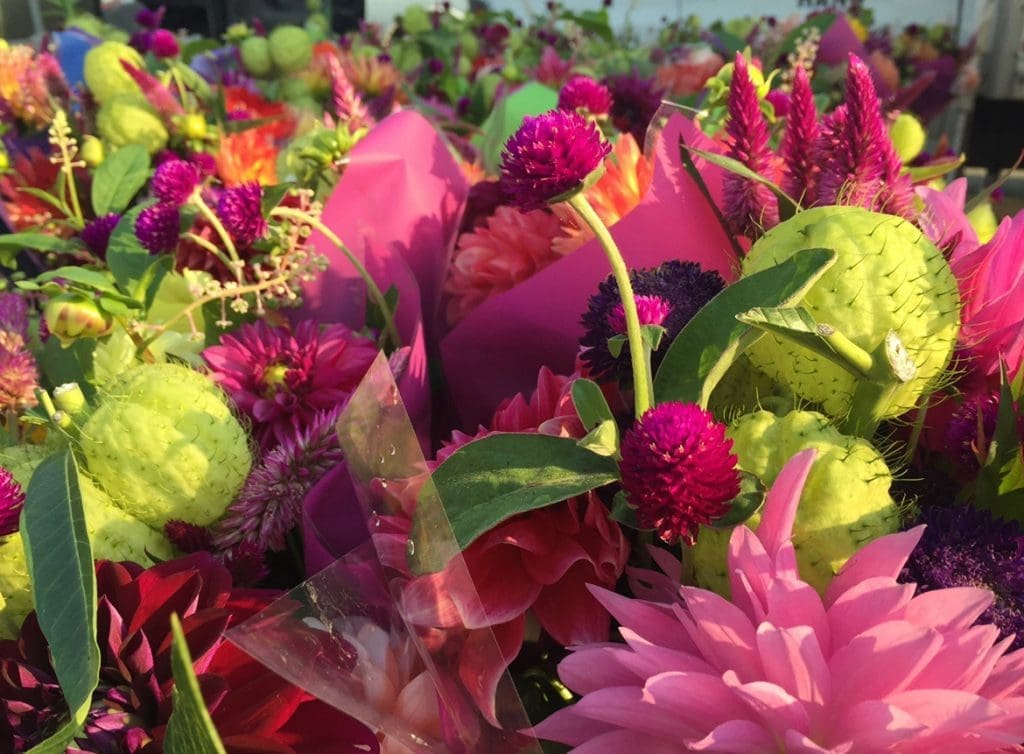 Definitely not! In addition to the freshest fruits and vegetable produce, you'll also find proteins such as beef, pork, chicken, bison, fish, elk, and shrimp. (Many of these also have organic, free-range, and/or grass-fed options) You'll also find dairy (cheese, ice cream, milk) and eggs (organic and free-range options available),  bedding and plants, fresh bread, baked goods, coffee, donuts, other delicious desserts, preserves and jams, salsa, flower arrangements, macarons, lotions and balms, syrups, herbs and spices for use in mixed drinks, dressings, vinaigrettes, etc) and more!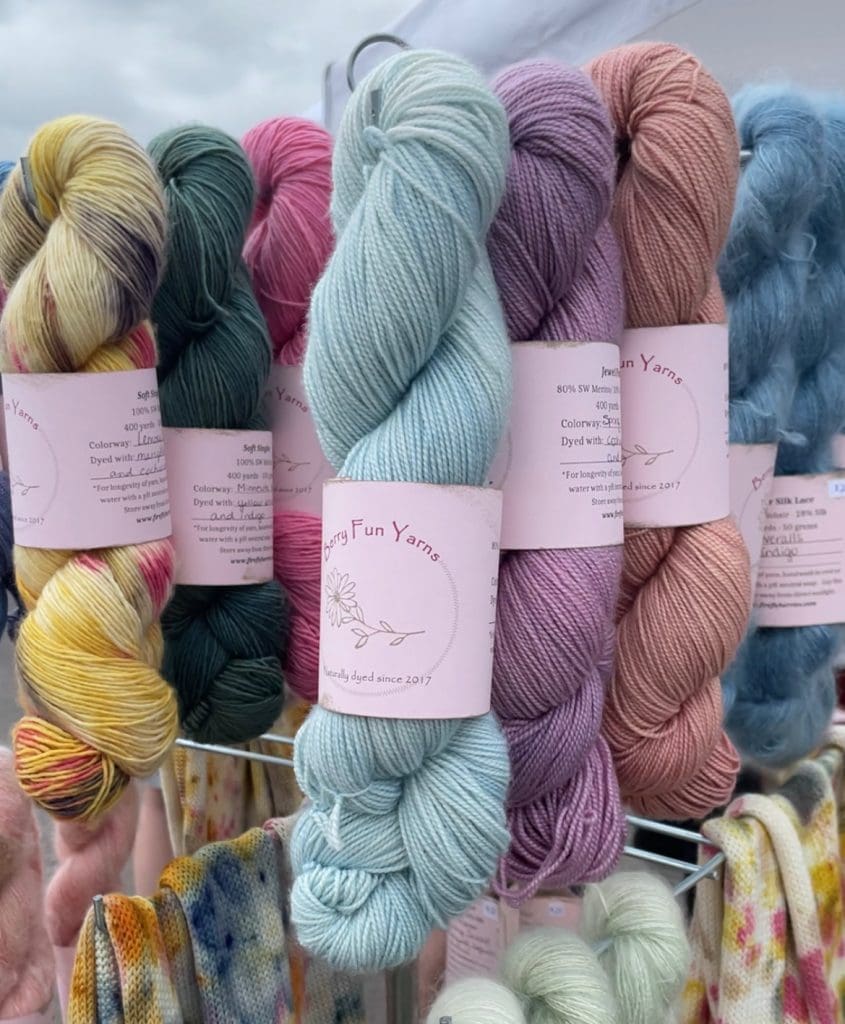 Any Tips and Tricks?
As we LOVE the Farmers Market we have learned a few tips and tricks along the way:
Get there early if you want to ensure something doesn't sell out!  This is particularly true during the strawberry and raspberry season!
Grab a coffee from the two coffee vendors on either side of the market (east and west) to make your morning perusing that much more enjoyable.
There are lots of places to pick up treats for hungry kids and people! Some of our favorites include cinnamon rolls, apple cider donuts, lefse with butter and brown sugar or a breakfast sandwich!
There is a vendor with a large booth that also sells wood-crafts.  Ask to see their assortment of wood-cut animals – available for $1! Kids love to pick out a new one each time they go.
The Farmers Market is at Graham Park! This location offers a bigger area, better parking, and increased safety for families attending the market.
Bring cash.  Not all vendors take other forms of payment.  Check in with the market info booth if you'd like to pay with credit, debit, or EBT using the market token system.