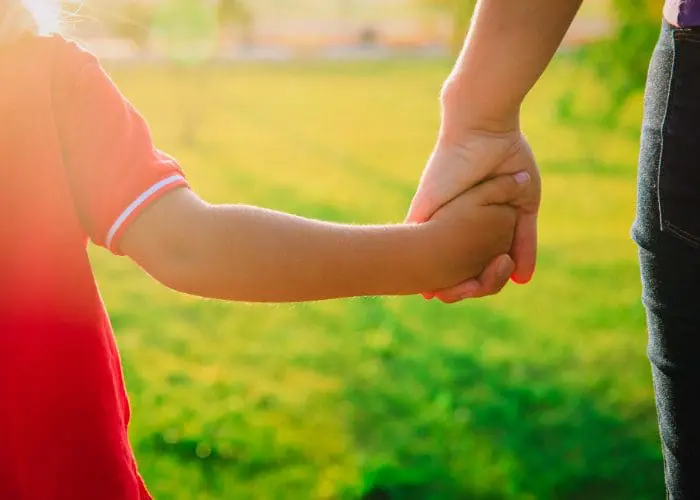 updated August 2022
Parenting is tough work!  Sometimes you just want to hear that toddler tantrums happen in more than just your home, "threenager" is really a thing, and middle school hormones eventually regulate. And sometimes you just need a shoulder to cry on when it all gets to be *too much.*  Thankfully, there are a ton of support groups and resources in the Rochester area. Don't see your group on this list? Please fill out the form below!
Pregnancy and Birth
A group of birth professionals and parents working together to educate the community and childbearing families about options for the prenatal, birth, and postpartum periods. Community events are hosted monthly at various locations. Check Facebook for updates. 
All services at First Care Pregnancy Center are free and confidential.  Get answers to your questions about pregnancy, STDs, parenting, and more.  Talk with one of their licensed staff and receive support regarding your personal situation.
Location: 40 16th Street Southeast in Rochester
Phone: (507) 315-4058
Birthright of Rochester, MN offers pregnancy support services including information, referrals, free resources, and much more to anyone who is pregnant or thinks that they might be pregnant and need some support. Birthright is interdenominational and is not affiliated with any specific religion, political activities, or lobbying.
Location: 830 South Broadway, Rochester
Phone: (507) 288-9374 and the 24/7 Free Helpline: 1-800-550-4900
Planned Parenthood provides education and healthcare including STD testing and treatment, birth control, pregnancy services, transgender therapy, and more. You can visit their location whether or not you have health insurance, and your care is always private.
Location: 1212 7th Street Northwest in Rochester
Phone: (507) 288-5186
MedCity Doulas provides education before birth, during the labor and delivery process, as well as postpartum support. They have various plans to choose from so that you get the support you need. 
Phone: (507) 218-7307
Contact: info@medcitydoulas.com
Wholesome Empowerment provides education and guidance on your lactation journey. Their individualized support guides you through parenting your newborn and the challenges you may face when feeding.
Phone: (507) 405-4603
Contact: tina@welactationservices.com
Parenting and Crisis Support
PAIIR (Parents are important in Rochester) is an Early Childhood Education program through the Rochester Public Schools. They serve children from birth to kindergarten and their families. This program offers several classes, groups, and resources for local parents. Check the website for options.
Phone: (507) 328-4020 
Contact:paiir@rochester.k12.mn.us 
Women's Shelter and Support Center provides outreach, advocacy, and housing to abused women, individuals, and families. Their advocates are passionate about helping those in need by assisting them every step of the way. They are open 24 hours a day, 7 days a week. And also have Satellite Offices in Kasson, Preston, and the Olmsted County Courthouse.
Phone: (507) 285-1010 (crisis line) and (507) 285-1938 (business line)
Contact: info@womens-shelter.org
Families First of Minnesota is a non-profit organization in our community working as a resource for parents, child care programs, and community members in all areas of early childhood. Families First of Minnesota offer the following programs: Head Start, Early Head Start, School Readiness, Crisis Nursery, Child Care Aware, and Early Learning Scholarships.
Phone: (507) 287-2020
This agency was created to provide individuals and family members with information and/or referrals for substance abuse and mental health assistance. 
Phone: SAMHSA National Helpline 1-800-622-HELP (4357)
IMAA assists immigrants and refugees resettling in Rochester. They aid in finding jobs, homes, community support, and other resources.
Location: 2500 Valleyhigh Drive Northwest in Rochester
Phone: (507) 289-5960
The SERCC has a walk-in mental health crisis center that is open 24/7. They also have short-term housing, mental health resources, as well as a hotline for individuals or loved ones of someone who is experiencing mental health crises.
Location: 2121 Campus Drive SE in Rochester
Phone: SERCC Direct Line: (507) 322-3019 / Crisis Line: 1-844-274-7472
Olmsted County has a vast list of resources and crisis services listed on its website including victim services, safe harbor, and emergency assistance. 
Groups and Organizations
So MN MOMs is a non-profit organization for parents (current or expecting) or guardians of multiple birth children. They have a newsletter, special events, and regular meetings. They meet at Meadow Lakes Senior Living Center.
Contact: somnmothersofmultiples@gmail.com 
Mothers of Preschooler (MOPs) groups are gatherings of moms who come together for community, conversation, and friendship. This group enjoys guest speakers, activities, round table discussion, and of course, food, too! 
Location: Christ Community Church –  4400 55th Street Northwest in Rochester
Phone: (507) 282-5569
Contact: Amy Baxley amy.patriciadawn@gmail.com
Fellowship for moms with conversation, support, and personal development. Childcare is provided. 
Location: Community Celebration Church 27337 County Hwy 3 in Kasson
Phone: (507) 634-1463
This Facebook group is full of support for moms and those who are raising kids in the Rochester area. The group is meant to provide advice, and recommendations, laugh together and meet new people.
Side-by-Side
Side by Side is a  group of medical spouses that meet together weekly to love, support, and encourage one another.
Location: Autumn Ridge Church – 3611 Salem Road SW, Rochester MN, 55902
Phone: (507) 288-8880
Med City Moms provides a place for support, encouragement, and connection through play dates, outings, educational opportunities, events, and more! Check their Facebook page for more information.
Contact:  medcitymoms507@gmail.com
This is a free group for female walkers and runners. The goal is to share, encourage, and reach goals.
Contact: SRTT.RochesterMN@gmail.com
A local group of a national organization that meets to plan activities to raise awareness of gun sense issues in the community.
Contact: Donna Miller (507) 216-6329 or by email: miller.donna72@gmail.com 
Groups meet all over Rochester MN.  Visit their website to find a group near you.
Family Support Groups
An ongoing, peer-facilitated group designed to support family members who have a loved one diagnosed with a mental illness. No registration is required. All support groups are open groups, which means you can drop in anytime. For more information visit their website.
Phone: (507)-287-1692
Families of children who are cancer survivors or are in various stages of treatment are invited to attend monthly family meetings and events. Check their Facebook page for more information.
Contact: info@brightertomorrowshope.org
Grief counseling and support services are provided for those who have lost a loved one. There are various support groups offered. Check their website for more information and click here to see the calendar of events.
Location: Seasons Hospice Center for Grief Education & Support 1696 Greenview Drive Southwest in Rochester
Phone: (507)-285-1930
Contact: cges@seasonshospice.org
This Facebook group is for families impacted by autism to connect, ask questions, and share knowledge and resources.
This is a group for all parents, caregivers, and grandparents to come together as one. The group is designed to share feelings, concerns, and resources. Check their Facebook group for more information. 
Phone: (507) 424-3234
Contact: stephaniejohnson@rcenterforchildren.com
Food Allergies Rochester, MN seeks to support, encourage, educate, and advocate for individuals living with food allergies. One of the organization's goals is to make the world a better place for those living with food allergies. Check their Facebook page for more information.
Phone: (507) 923-6380
This group provides support and connection for families affected by childhood cancer. They have regular meetings and events with entertainment and a meal. Check their website for location and times.
Facilitated by Mayo Clinic social workers, these groups are available to the public and are at various times and locations. 
Offering a safe place for local transgender and gender non-conforming adults. Meetings are private and peer-led. SMTS also has a clothing bank for those who need it. Click here to join the mailing list or contact SMTS. Check their Facebook page for more information and events.
The RPL provides various programming and support groups for individuals and families. They have a Queer Book Club, Trans Parenting in Rochester group, as well as other resources and materials.
Location: 101 2nd Street Southeast in Rochester
Phone: (507) 328-2300
Mental Health Providers
Flourish Counseling works to meet the needs of women and teenage girls in Rochester, MN.  Specific and specialized areas of counseling include anxiety, depression, pregnancy loss, postpartum depression, self-esteem, grief and loss, and more.
Location: 3720 Nottingham Drive Northwest C in Rochester
Phone: (507) 993-7731
Email: flourish@flourish-counseling.com
Bluestem Center for Child and Family Development is a multispecialty neurodevelopmental clinic, combining state-of-the-art evaluations with long-term, family-centered care, in cooperation with school and community support services, to meet the needs of children, adolescents, and adults with behavioral, emotional, social, and learning problems.
Location: 124 Elton Hills Lane Northwest in Rochester
Phone: (507) 282-1009
Contact: info@bluestemcenter.com
Zumbro Valley Health Center is a private organization that provides mental health, substance use disorder, primary care, and community-based services to residents of twelve counties in Southeast Minnesota.
Phone: (507) 289-2089  Crisis Hotline: 844-274-7472
Family Service Rochester provides in-person and telehealth mental health counseling to adults, children, and families. 
Location: 4600 18th Ave Northwest in Rochester
Phone: (507) 287-2010
NAMI provides support, awareness, and care for individuals and families affected by mental illness. They host support groups and events throughout the year. Check their Facebook page for more.
Location: 1700 Broadway Avenue North Ste 104 in Rochester
Phone: (507) 287-1692
Contact: nami-semn@namisemn.org
Onward provides mental health assessments, therapy, and mediation for individuals and families. They provide various therapies including Accelerated Resolution Therapy (ART) and Eye Movement Desensitization and Reprocessing (EMDR). 
Location: 300 First Avenue Northwest Suite 210 in Rochester
Contact: Use their contact form or contact a provider directly here.
---
Parenting Support Group Submission
---
Disclosure: Inclusion on this list does not equal endorsement by Rochester Mom nor does it constitute any particular religious or organizational affiliation.