This guide is sponsored by First Alliance Credit Union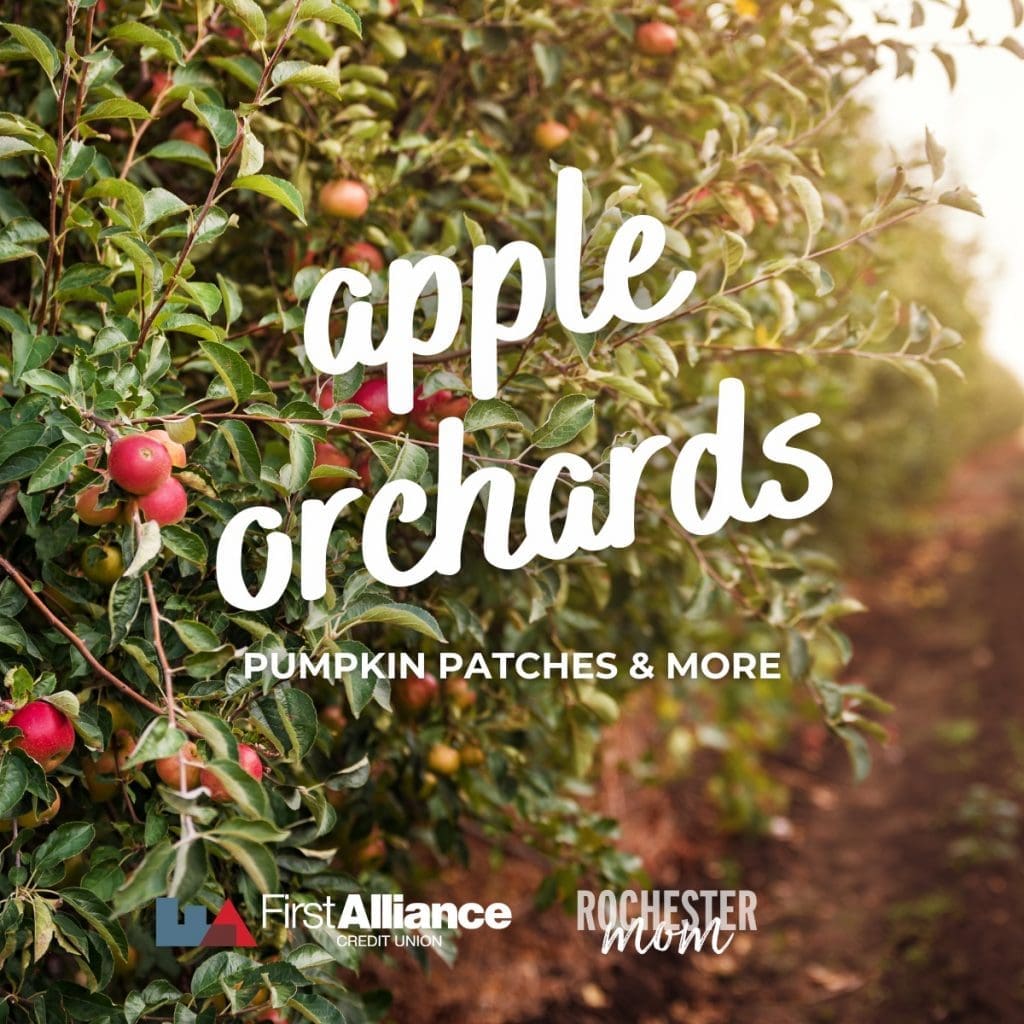 Updated August 2022
Ahhhh, fall.  So many things to look forward to: the crisp air, the bright blue skies, the crunchy leaves, the vibrant colors, the spiced drinks, the comfy sweaters. Minnesota never disappoints during the fall.  And no proper fall is complete without a trip to one of the apple orchards or pumpkin patches in the Rochester, MN area!
The apple orchard is an essential Minnesota fall tradition.  It's hard to pick our favorite part of the annual (okay, okay: bi-weekly) fall trek to the orchard: hunting and picking the *perfect* apple, enjoying the caramel apple treat while browsing the pumpkin patch, or the smells that fill the kitchen when you begin to bake up your apples into tasty treats and pastries after you've brought your haul home (high five, cinnamon)!
Lucky for us, the Rochester area has several apple orchards (and pumpkin patches!) to choose from.  If your favorite orchard is not on the list, please submit it using the form at the end of this post.
First Alliance Credit Union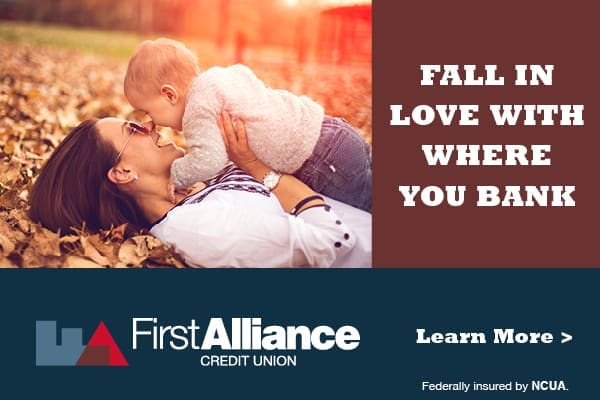 At First Alliance Credit Union, we want you to fall in love with where you bank. Which is why we are dedicated to providing you with convenient services and personalized guidance through every stage of life. We want to help you stop being scared of your finances and start feeling confident. Our wallet-friendly interest rates make it easy to rake in the savings and carve out a more affordable monthly payment on auto loans, mortgages, personal loans and more. Plus, tools like our free mobile banking app, make it easy to take a bite out of your never ending to-do list, by allowing you to transfer funds, pay people and bills, or simply check your balance anytime, anywhere. Of course, if you ever feel lost in the corn maze of life, our dedicated team of member advisors will be there to point you in the right financial direction.
APPLE ORCHARDS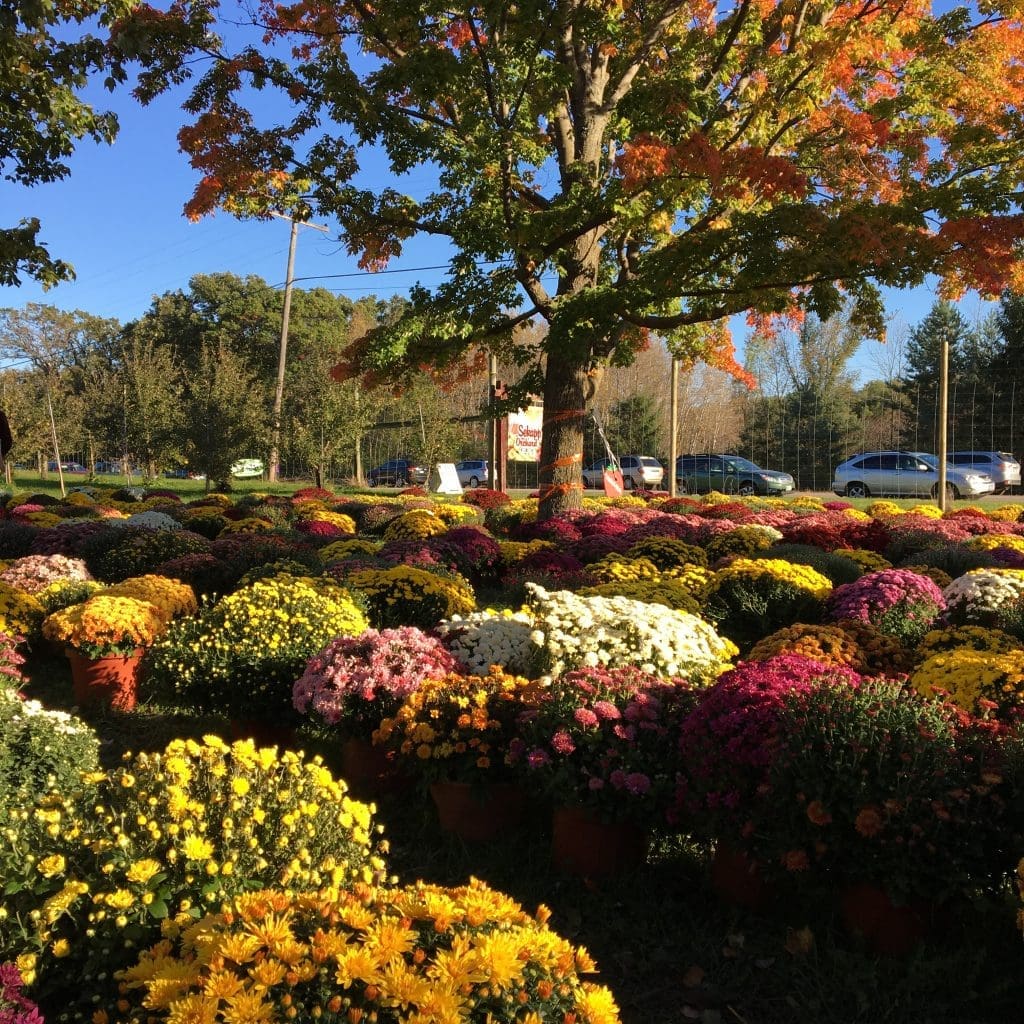 Sekapp Orchard
(Apple Orchard and Pumpkin Patch)
3415 College View Road E
Rochester, MN 55904
Phone: (507) 282-4544
Open: August – October // 9 AM – 7 PM, every day
Northwoods Orchard
8018 75th Avenue NW
Oronoco, MN 55960
Phone: (507) 280-0591
Open: September 3 – October 30:  Tuesday – Saturday // 10 AM- 6 PM and Sunday 1 PM – 6 pm (closed Mondays)
No wagon rides for the 2022 season except on a very limited group basis on weekdays
Masks encouraged, but not required
Apples R Us
(Apple Orchard and Distillery)
3856 65th Street NE
Rochester, MN 55906
Phone: (507) 269-2940
Open: Opening Saturday September 10th, Monday – Sunday, 10 AM – 7 PM
Blossom Hill Orchard & Farm 
(Apple Orchard and Pumpkin Patch)
645 Hwy 52
Preston, MN 55965
Phone: (507) 765-4486
Open: August 29th – October // Monday – Friday, 9:30 AM – 5:30 PM, Saturday – Sunday, 9 AM – 5 PM 
NOTE: No u-pick or wagon rides this year
The Pepin Heights Store (Ferguson's Orchard)
1753 South Hwy 61
Lake City, MN 55041
Phone: (651) 345-2305
Open: August 20//  9 AM – 6 PM, every day (Closed: Thanksgiving, Christmas Eve, and Christmas Day)
Wescott Orchards
28085 County Rd 25
Elgin, MN 55932
Phone: (507) 876-2891
Open: September – October // Monday – Friday, 8 AM – 5 PM // Saturday – Sunday, CLOSED
Ecker's Apple Farm
W27062 Wisconsin 54 Trunk
Trempealeau, WI 54661
Phone: (608) 539-2652
Open: August 28th – October // 10 AM – 6 PM Wednesdays- Sundays (closed Mondays and Tuesdays)
Turkey Hill Orchard
9912 County Road 5 NW
Pine Island, MN 55963
Phone: (507) 356-4067
Open: Check their Facebook page for picking hours and availability

PUMPKIN PATCHES & MORE
Red Barn Learning Farm
(Agricultural Learning Center and Pumpkin Patch)
Admission: $7
27251 State Highway 30
Hayfield, Minnesota 55940
Phone: (507) 272-7465
Open: Starting the weekend of Sept 17-18 and every weekend in October // Saturdays, 9 AM – 4 PM // Sundays, 11 AM – 5 PM
NOW OPEN FRIDAYS May- September 10 9am-3pm // (regular admission $8 + tax per person age one and over)
Big Springs Farm Pumpkins & Corn Maze
Admission: $10
32060 Furrow Road
Lanesboro, MN 55949
Phone: (507) 216-7946
Open: Every weekend 10 AM – 5 PM through October 31 (And Thursday/Friday of MEA!)
Our Farm Fresh
(Mums & Pumpkins – self-serve)
75842 240th Avenue
Hayfield, MN 55940
Phone: (507) 481-8610 (text too!)
Open: September – October 15th, Tuesday-Saturday 10 AM-6 PM
Farmer John's Pumpkin Patch
90537 273rd Street
Austin, MN 55912
Phone: (507) 437-9180
Open: September 24 – October 31 // Monday – Friday, 3 PM – 6 PM,  Weekends and Oct 19 – 21, 12 PM – 6 PM
Tiegen's Pumpkin Patch
3337 County Road 3 SW
Byron, MN 55920
Phone: (507) 358-7591
Open: 7 days a week, Sun-Up to Sun-Down. Self-Pay Box.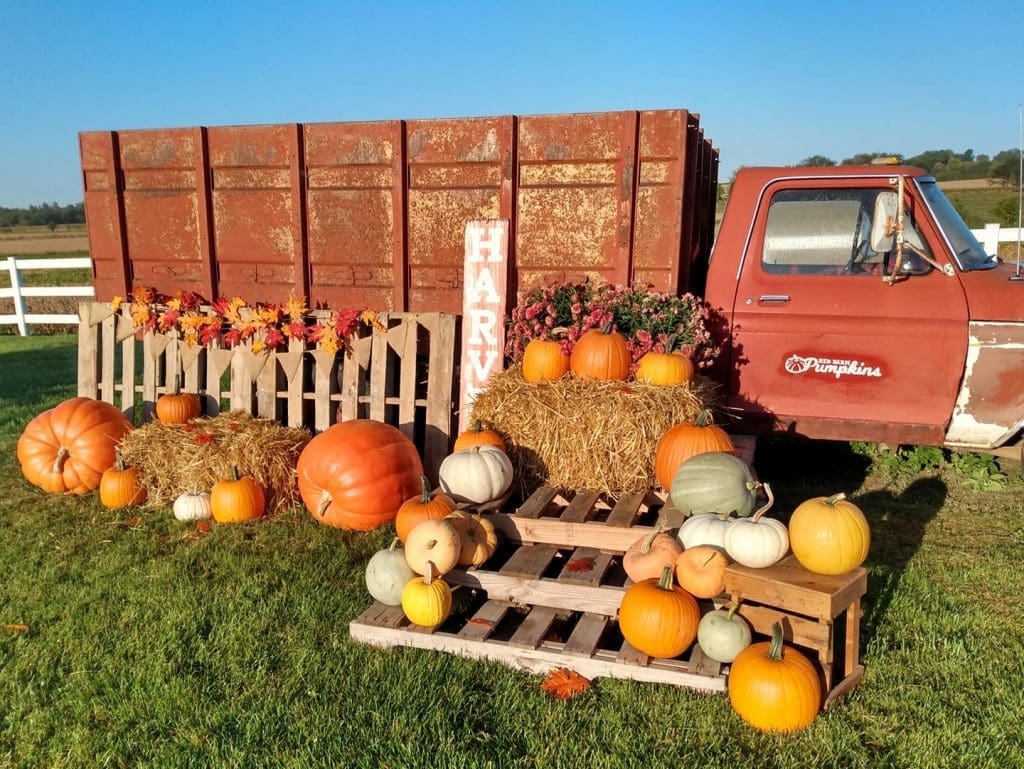 Local Apple Orchards and Pumpkin Patches