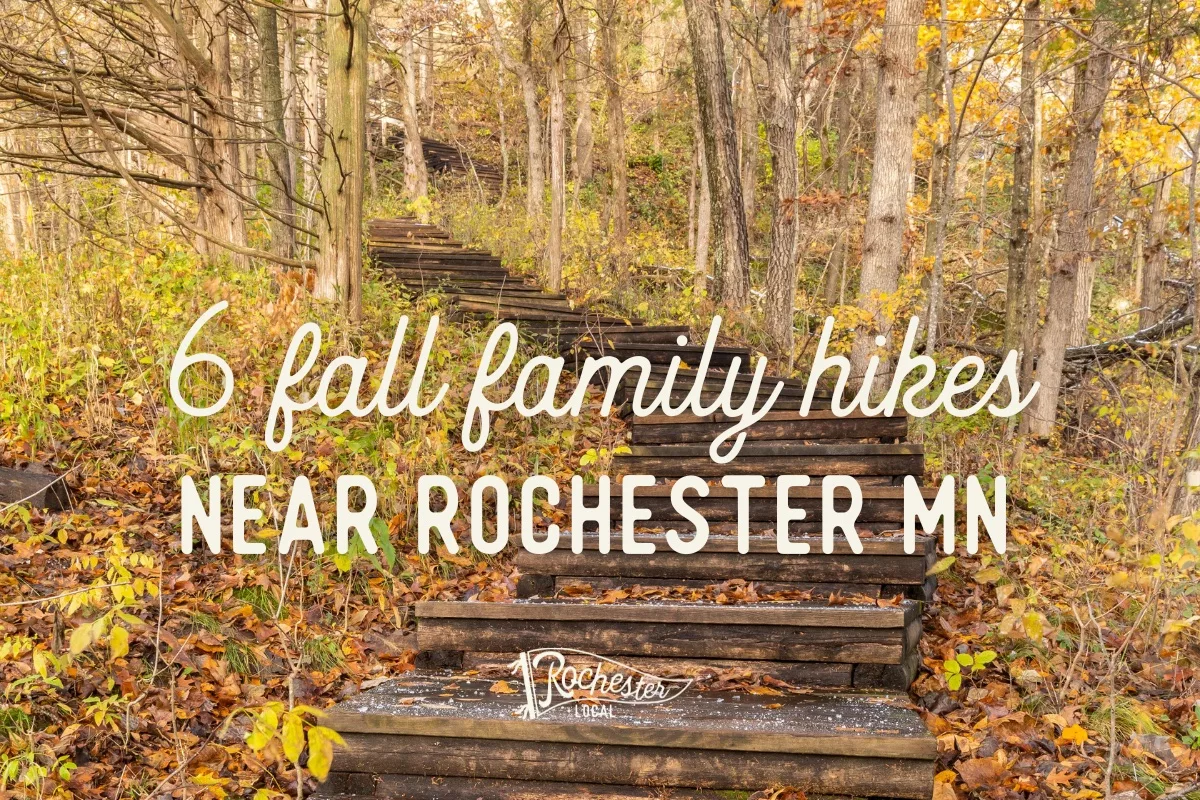 Some weekends you want to stay in and relax, others want to get out and enjoy the beautiful fall weather as a family.  Here are some family-friendly hikes in or near Rochester that require little work on your car's odometer. Check out our Rochester MN Guide to Hiking for even more hikes!
1. Quarry Hill
Topping the list is Quarry Hill, a 320-acre park with some great paved and forest trails, not to mention a family-friendly nature center with live critters, fish, mammals, etc., for the kids to explore, touch, and learn about.  I recommend visiting the nature center after your hike, or the kids might want to stay in the nature center looking at the bees, snakes, turtles, and cool walking stick bugs, or the gigantic hissing cockroaches.  If you are hiking with a stroller, your options are limited.  If you want the best hikes at Quarry Hill, I recommend letting the kids run free or using a carrier.  Personally, my favorite hike is a woodland hike. You get some elevation, good scenery, and variety.
Location: You can find Quarry Hill on the North East side of town off of West Circle Drive/Route 22.
2. Willow Creek Reservoir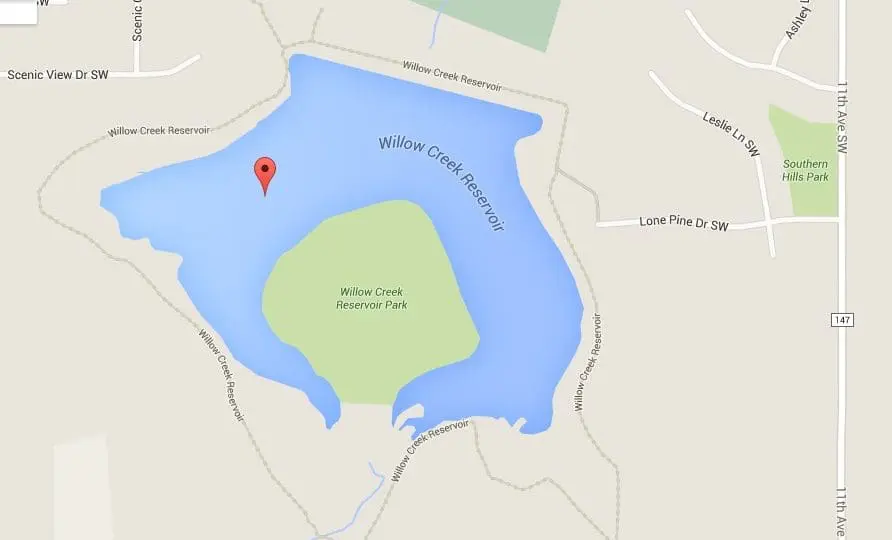 This hidden gem in SW Rochester is tucked away behind the Willow Creek Golf Course. This scenic loop trail goes around the lake reservoir with tons of natural wildlife, including some eagles.  There is a pier for fishing or for those little boys who love throwing rocks in the water.  After a heavy rain, expect the trail to be muddy. With children on foot or in tow, the hike will take about 45 minutes.
Location: Take the 48th St SW exit. Turn Right (west) on 48th Street, and Turn Left (south) on 11th Ave SW. Turn Right (west) on Lone Pine Dr. SW.  Park in the parking lot at the end of the road.
3. Gamehaven Reservoir
Located about a mile East of Target South, you'll find this jewel tucked away inside the Gamehaven Boy Scout Ranch. This trail is a great fall hike. It also has good mountain biking and decent fishing if your kids are slightly older.  There is a nice 2.5-mile loop that goes around the lake.  You can find parking off of 45th Street or you can park at Gamehaven Scout Ranch.
4. Root River Park
This scenic SE Rochester park has a great 2-mile, looped trail. Along the trail, you'll wind around meadows, the Root River, and scale the wooded hills. There is an old carriage bridge that the kids will have fun exploring.  At the entrance of the park, you will find parking, a small picnic area, and restrooms.
Location: 4012 80 St SE, Rochester, MN 55904
5. Zumbro South Trail
A part of the Rochester walk/bike trail system, this wooded, but flat and paved trail on the south side of Rochester is a great relaxing walk or jogging-stroller run.  This trail is not a looped trail, so make sure to make a turn-around at your halfway point.
Location: Take Mayowood Road SW off of 16th Street SW, and follow about a ½ mile until you see the parking lot and soccer fields on your right (John Withers Sports Complex). A paved trail leading from the parking lot will take you to the trailhead.
6. Trout Run Creek Trail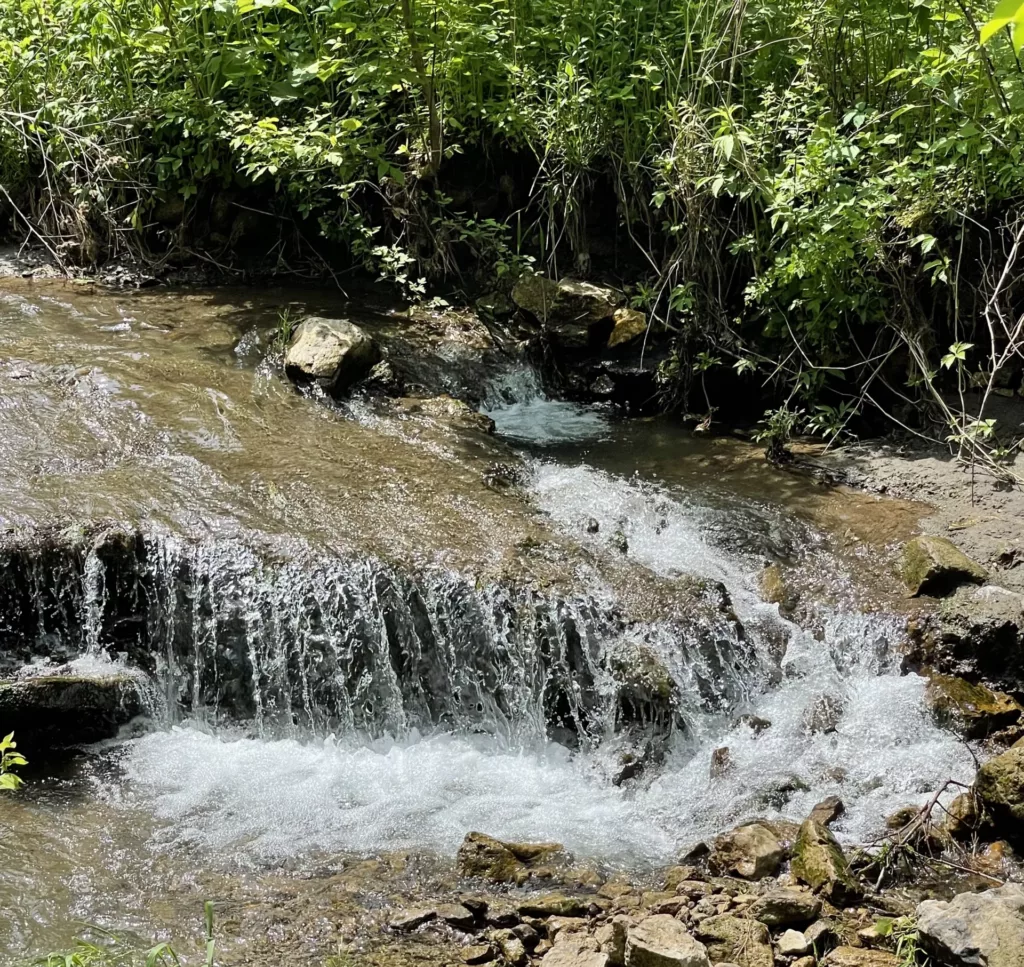 Trout Run Creek is located within Whitewater State Park and is a flat, winding path through forest, meadow, and along — you guessed it Trout Run Creek.  This is an out-and-back trail, meaning you'll backtrack on the same trail as opposed to a loop.  We love it for families because you hike over wooden bridges, and next to the creek: perfect for skipping stones or dipping your toes in.  This trail is also known for bird watching.  Stop at the Visitor Center and check out some binoculars and a bird book to see what you can find along your hike!  The trail is about 1.5 miles out and back and should take about an hour depending on stops. We also have a Whitewater Day Trip if you're up for more adventure!
So, tell us! What's your favorite or best hike in Rochester?
---
This post was originally published in October 2015