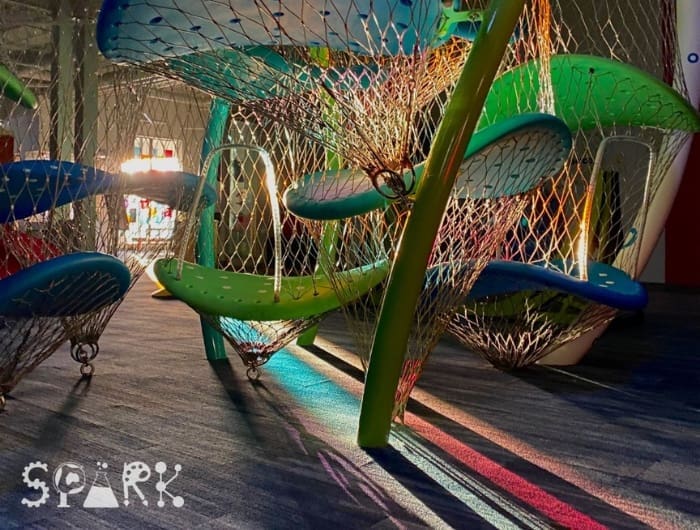 Rainy day?   Too hot?  Too cold?  Just need a boredom buster?  Check out all the places in Rochester MN for indoor play! **Updated Sept 3rd, 2022**
PLEASE check hours and times before you go. 
Play for Free
Located on the north side of the mall, near the SCHEELS mall entrance this little playscape is perfect for an afternoon of play! It's a great place for young kids with only one entrance/exit, soft floors and climbing toys.
Address:
US Hwy. 52 and US Hwy. 14 E, Rochester, 55902
Phone: (
507) 288-8056
Website
---
Located on the west side of the mall just off the food court Barnes and Noble is a delightful place to spend time with your kids. Browse the children's books and spend some time reading.
Address: 1201 12th Street SW Suite 425, Rochester, 55902
Phone: (507) 281-7950
Website
---
Grab a bite to eat and let the kids play! Enjoy watching them climb, jump and tumble!
Address:
1306 Apache Dr. SW

, Rochester, 55902
Phone:
(507) 288-2264
Website
---
You can't go wrong with spending time at the library! Browse the books, check out special collections, and learn all about the services available to your family.
Address: 101 2nd Street SE, Rochester, 55904
Phone: (507) 328-2300
Website
---
Buck Hunter, a shooting gallery, and roller ball mini bowling are fun ways to play at SCHEELS. Be sure to check out the kids' play area in the children's clothing department too!
Address: 1220 12th Street SW, Rochester, 55902
Phone: (507)281-2444
Website
---
Play With a Fee
SPARK – The Children's Museum of Rochester
SPARK – The Children's Museum of Rochester (formerly Minnesota Children's Museum Rochester) has so many things to do: educational, immersive displays, a huge climber, a huge interactive water feature, role-play opportunities with costumes, stages, a grocery store, and more, a maker space, a wind tunnel wall, music, yoga, story-time, Zumba and much more! Regular SPARK programming and pop-ups from community partners provide new experiences every time you visit.
Address: Inside Apache Mall – 1201 12th Street SW, Suite #632 (inside the south corridor of the JCPenney wing)
Phone: (507)218-3100
Cost
Children under 1: FREE
Ages 1-59: $12
Seniors (60 and older): $11
Military (with valid ID): $11
Play for All (EBT/SNAP): $6
Website
---
The first of its kind in Rochester, this Toybrary offers onsite play, hot coffee and comfy seating for parents, and an extensive library of toys that kids can check out and bring home! With affordable monthly or annual memberships, kids can check out toys, attend events, and play with other kids on site all year round.
Address: 2300 Superior Dr. NW, Rochester, MN 55901
Website
Monkey Junction is an indoor play space for children (0-6 years old). Your child  (and you) will enjoy the play equipment and toys, the space to run and the chance to meet others at the same stage of life. Monkey Junction is open during the colder fall/winter months (closed April – October).
Address: 4500 60th Ave NW, Rochester, MN 55901
Phone: (507)282-8280
Cost: $1/child
Website
---
Pipsqueaks, Rochester's INDOOR play zone, is designed for children kindergarten-age and younger to play under parental/guardian supervision during the winter months. Open Monday, Tuesdays, and Saturdays, 9:30 AM – 1:00 PM.
Address: United Way of Olmsted County Inc., 903 West Center Street, Rochester
Phone: (507)328-2525
Cost: $2 per child per day (FREE for children 0-6 months of age), $10 punch card (6 punches)
Website
---
The Neighborhood is unlike anything you'll find at another gym. It's not just an area for kids, but an activity center for the entire family. Miniature golf, trampolines, indoor soccer and a PlaySmart multilevel play structure are just a few options for hours of active play!
Address: 3100 19th Street NW, Rochester, 55901
Phone: (507)282-6000
Cost: Membership information can be found here.
Website
---
At The Machine Shed you'll find classic arcade games. Beat an old score or find a new favorite game! Pay a one time fee and play all day!
Address: 11 2nd St NE, Rochester, 55906
Phone: (507)202-6761
Cost: $10 to play all day.
Website
---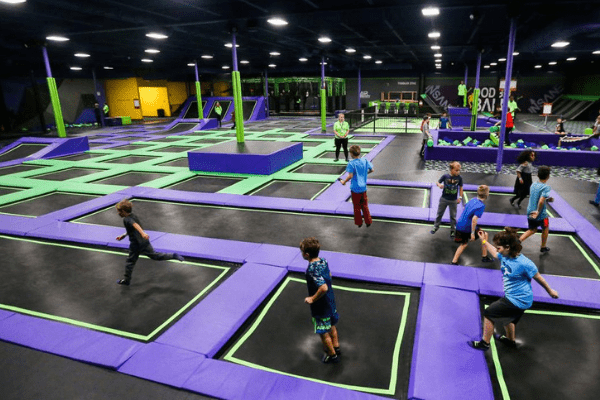 Rochester's first indoor trampoline park is a state-of-the-art family fun facility that will energize and excite the kid at heart in everyone! Air Insanity attractions include open jump arena, insane airbag, warrior battle beam, fidget ladder, insane dodgeball, toddler zone, warrior obstacle course, extreme warp wall, slam dunk courts, traverse climbing wall, insanity nerf zone, vault escape laser maze, and a virtual reality zone. Air Insanity is a great place for the whole family!
Address: 1607 Hwy 14 East, Rochester MN
Phone:

(507) 218-8385
Cost: Varies.  Refer to the website for pricing.
Website
---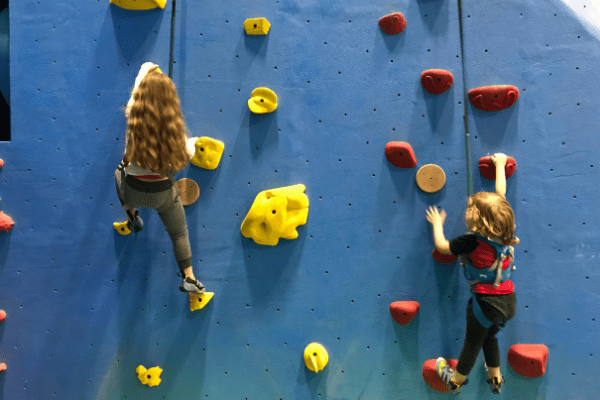 Roca Climbing and Fitness offers outstanding climbing, yoga, and fitness opportunities while building community.
Address: 6071 Rome Circle NW, Rochester MN
Phone: (507) 218-1500
Cost: Varies-refer to the website for more information
Website
---
For even more ideas, check out our 8 Places to Burn Energy in Rochester MN,  Fabulous Free Fun in Rochester MN, and 21 Ways to Spend Two Hours of Free Time in Rochester MN.