Gorgeous, world famous works of art are fun to have on a "bucket list," but a closer look reveals that art abounds in our community. From world famous artists to those just starting out, Rochester is thick with self-expression in all of its forms. Some of these are intentional artistic experiences, while others show how we are truly surrounded by creative expression. Here are 5 places to introduce kids to art in Rochester:
1. Restaurants and Coffee Shops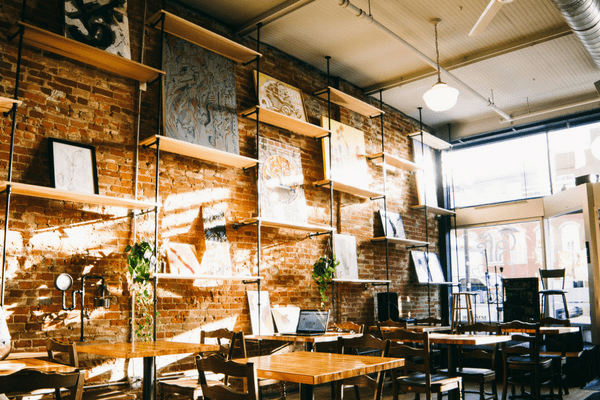 Places many of us frequent with our kiddos are excellent conversation starters about local art. Locally owned coffee shops including Dunn Brothers, Fiddlehead Coffee Co., Forager Brewery, and Cafe Steam all feature rotating exhibits that may have been done by your creative neighbor next door! Most even have prices so artists have an opportunity to sell their work, which is great. But these displays are excellent conversation starters with kids who can see firsthand how hard work can pay off, and turn dreams into reality.
2. Sculpture Downtown
Rochester has a rich history that is often overlooked by locals who pass by its treasures on a daily basis. The medical facilities and downtown campus contain several opportunities to observe and appreciate world-class art, whether Dale Chihuly glass in the Mayo Clinic Gonda Lobby, a Paul Granlund sculpture in Annenberg Plaza, or in any number of courtyards or pocket parks.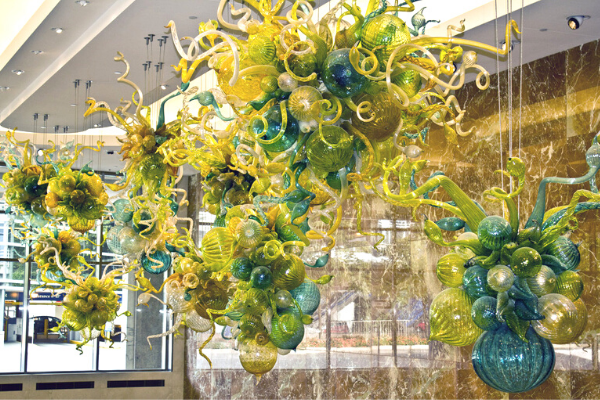 3. Rochester Art Center and Mayo Civic Center
The Rochester Art Center "offers the opportunity for all people to understand and value the arts through innovative experiences with contemporary art." The RAC is incredibly open and accessible, regularly offering interactive family days. Total Arts Day Camp, a regular feature for grades 1-8 since 1971, offers an "immersive contemporary art experience" taught by professional artists. Annual events for adults include gallery and exhibition openings. The Rochester Art Center truly has something for everyone!
There are several wonderful additions to the Rochester art scene at the newly renovated Mayo Civic Center, which is attached to the Rochester Art Center.  At the very end of December 2017, the Mayo Civic Center saw a brand new tapered arch shaped sculpture installed at the very front of the building right at 2nd Street SW and 3rd Avenue SE. This is meant to be an interactive art installation so plan to make a stop with your kids! You can send the sculpture messages at a kiosk inside the Civic Center on the 2nd floor overlooking the arch. These messages are translated into braille, which will then be assigned to a musical scale. Visitors will hear and see the braille illuminated arc of the main sculptural form. After you're done, walk around to the back of the building to Mayo Park and see the statue of the Mayo brothers.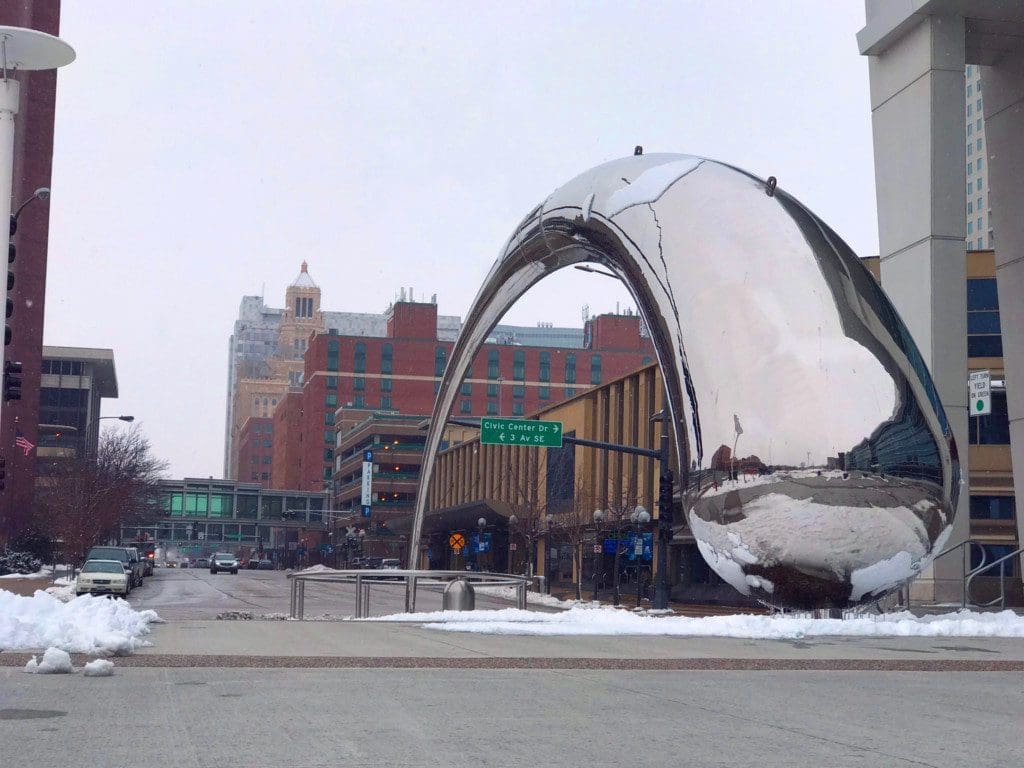 4. Churches
"Sacred art is produced in an attempt to illustrate, supplement and portray in tangible form the principles of Christianity, though other definitions are possible." One of the great things about churches and cathedrals worldwide is that they are open for visitors, and some even have tours. As an architecture student studying abroad, I loved entering sacred spaces and being immersed in unfamiliar imagery and traditions. The same holds true for our own religious buildings. While roaming downtown you can sneak a peek at Calvary Episcopal and its amazing exterior courtyard and interior dark wood beams and intimate spaces, or St. John the Evangelist and its stunning infinity font, or the stark beauty and contrast of light at B'nai Israel Synagogue. Stop by Christ United Methodist to wander through the ark-like sanctuary or pause in the tiny lower level chapel. Architecture and landscape architecture are incredible art forms, and children have fantastic interpretations of how space makes them feel. Great discussions can be had about why a space is tall or bright or loud or colorful.  Be a tourist in your city!
5. Skyway system
Take a walk through our Rochester MN skyway system and you'll run into art from Rochester Public School students installed in the skyways between the Doubletree hotel and the Rochester Public Library. These pieces were created by students in the Rochester Public School System and rotate on a quarterly basis.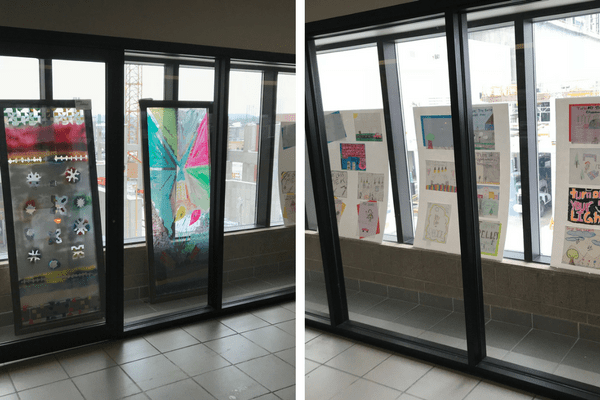 For more public art, check out our guide to outdoor murals in Rochester MN!