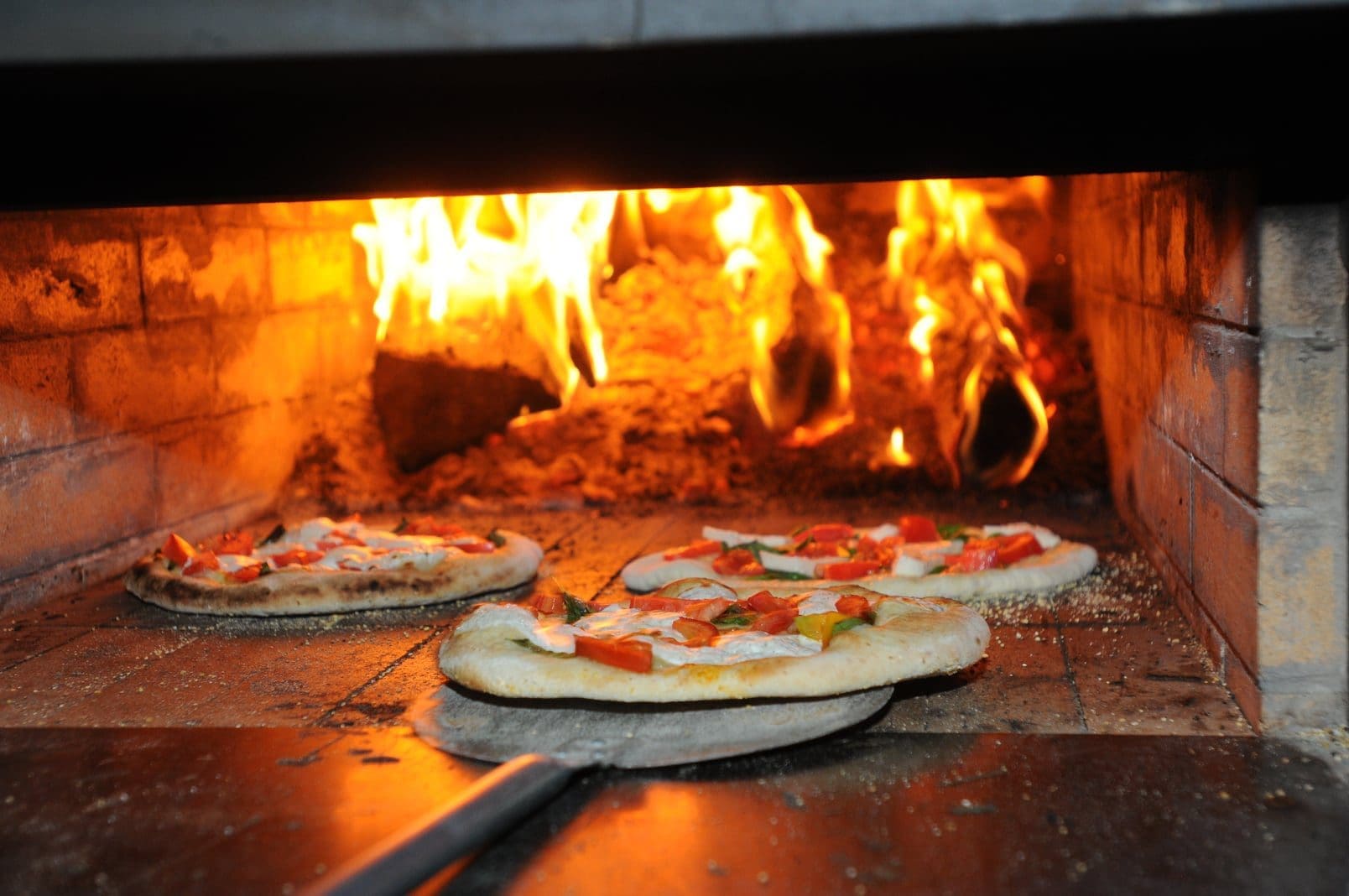 As Minnesotans, we have to take every opportunity we can to enjoy the outdoors during the warmer months. Dining outdoors is more than just eating. It's an experience! We've rounded up some nearby pizza farms for you to enjoy while the sun is still high. Enjoy the friendly, country settings and the delicious local food for a truly special summertime experience!
updated June 9th, 2023
---
MN Pizza Farms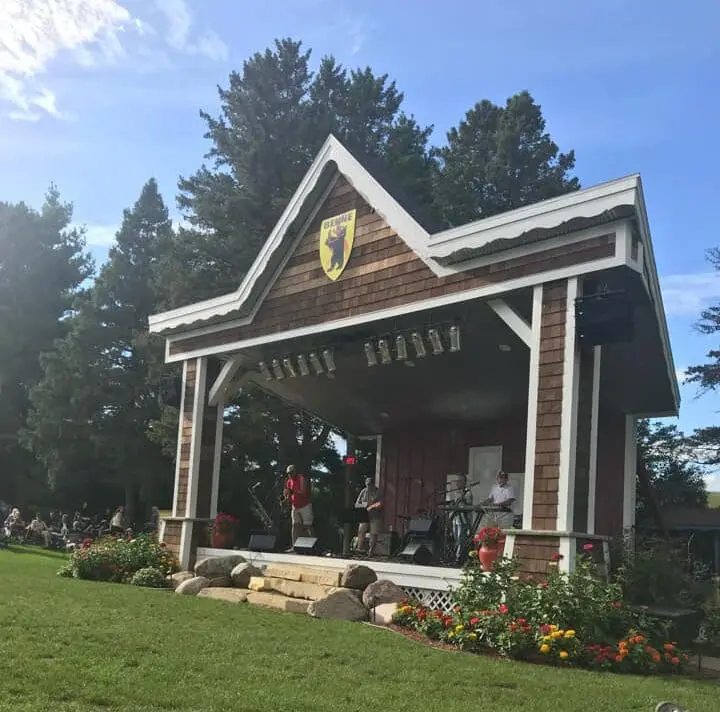 Enjoy music, being outdoors, and delicious wood-fired pizza with your family and friends! Pizzas are served between 5:00 pm-8:00 pm every Wednesday in June, July, and August. The grounds remain open until all pizzas have been served and all guests have enjoyed their meal.
Address: 23148 Co. Hwy. 24, West Concord, MN, 55985
Email: bernepizza@gmail.com
Website
---
Enjoy the beautiful bluffs while feasting on pizzas made from ingredients grown right at the farm! DreamAcres is open to visitors for pizza every Friday night, June – September, 5 pm – 8 pm, during the summer months (except August 4th). All pizzas are vegetarian and are made from scratch using seasonal ingredients grown on the farm!
Address: 17289 County Road 8, Wykoff, MN 55990
Phone: 507-316-3795
Website
---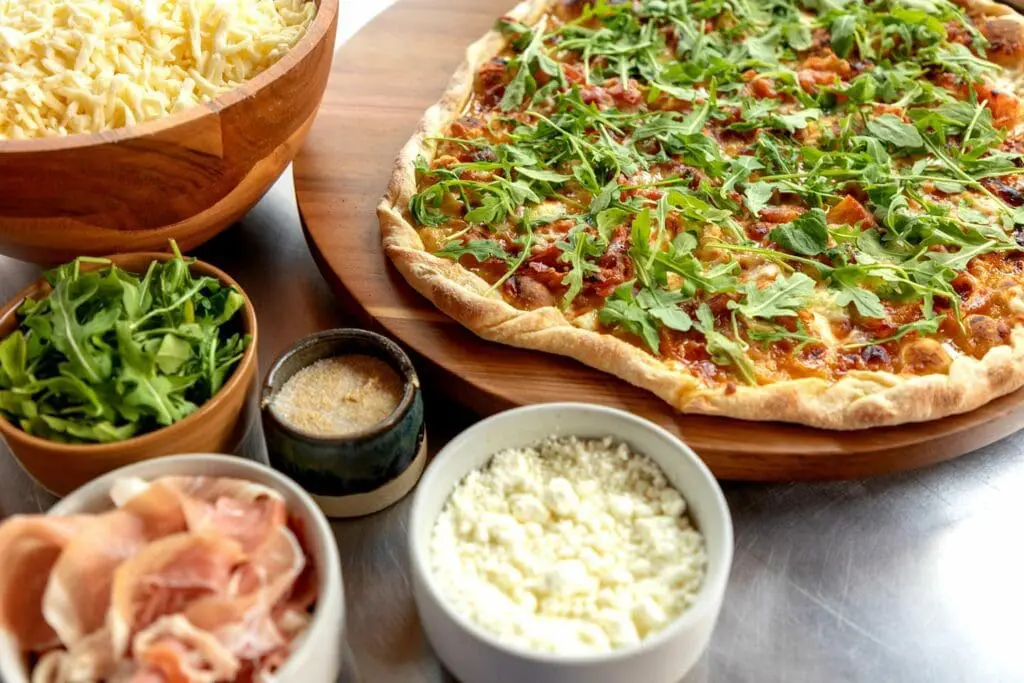 Just off the beaten path in Bloom Grove Township, you will find Pleasant Grove Pizza Farm. A 55-acre farm with a vision for the community. Pleasant Grove Pizza Farm serves up delicious pizza, live music, and tons of countryside ambiance!
Pleasant Grove Pizza Farm is open for Pizza Nights on the following dates:
May: Fri-Sat, 4-8 pm / Sunday, 1 -7 pm
June, July, and August: Thursday – Saturday, 4-8 pm / Sunday 1-7 pm
You will need to bring your own seating, blanket, etc.  Pleasant Grove Pizza Farm is a clean farm which means you will need to transport out all of your own trash (remember to bring a trash bag)!  Don't forget to bring a salad and a side!  There are trails for you to explore while you wait or after you eat your pizza.
Address:
41142 160th Street, Waseca, MN 56093
Phone:
 (715) 523-0857
Website
---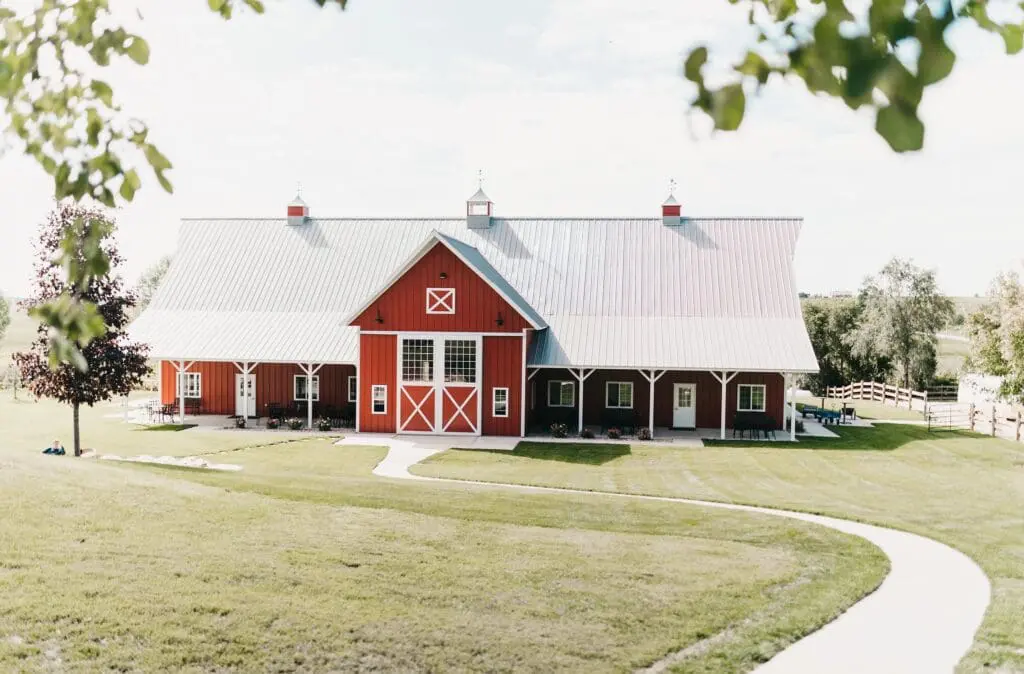 Red Barn Farm is a 10-acre Farm in Northfield with lots to explore.  Along with enjoying your pizza, you can also visit with the horses and chickens, and browse through the pesticide-free garden where Red Barn grows tomatoes, peppers, onions, basil, and other seasonal veggies to top the pizzas. Reservations are required! 
Wednesday Pizza reservations open at 4 pm on Friday prior to the Wednesday you wish to visit. Sunday Pizza reservations open at 11 am on Tuesday prior. You have a 1/2-hour window for arrival. For example: if you reserve a 5 pm time slot, you must arrive between 5 and 5:30 pm. Order upon arrival and then stay and enjoy your time at the farm!
May: Wednesdays, 4 – 7:30 pm / Sunday, May 21st, 11 – 3 pm
June – September: Wednesdays, 4 – 8 pm / every third Sunday of the month, 11 – 3 pm
October: Wednesdays, 4 – 7:30 pm
Address: 10063 110th St E, Northfield, MN 55057
Phone: 507-664-0304
Website
---
Located just SW of Rochester this hands-on, interactive farm brings pizza night close to home! Twisted Barrel Woodfired Pizza will be at the farm selling pizzas & drinks on a few select evenings during the summer months.
Address:
27251 State Highway 30, Hayfield, Minnesota 55940
Phone:
507.272.7465
Website
---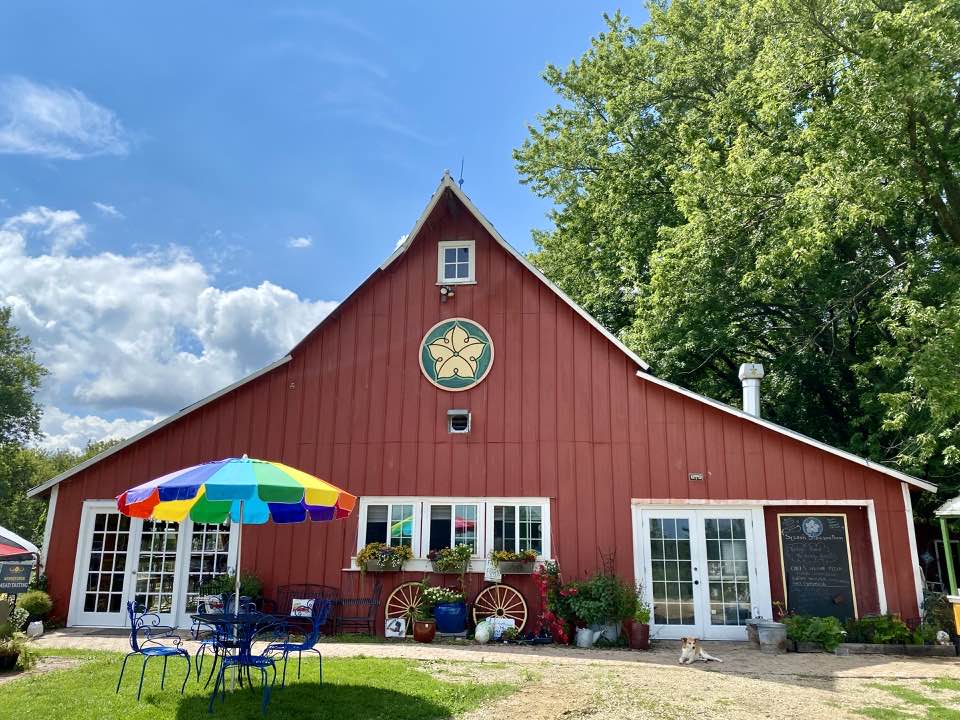 Squash Blossom Farm is a real farm, with gardens, chickens, goats, and donkeys. They are a historic 1910 farmstead located just outside of Rochester MN in Oronoco, being lovingly restored and revitalized using permaculture techniques. Squash Blossom Farm Is dedicated to Local food, art, and music, and sharing it with the community.
Squash Blossom Farm makes its own sourdough crust, and marinara sauce, using herbs, tomatoes, squashes, peppers, and garlic from its farm gardens when they are in season. You'll also dine in an idyllic setting: two large maple trees shade the farm lawn, yard games are available for entertainment, a sculpture walk and fairy garden are free to walk around, and did we mention homemade ice cream sandwiches?
Reservations are strongly recommended. 
Address: 7499 60th Ave NW, Oronoco,  MN 55960
Phone: 507-252-9639
Website
---
WI Pizza Farms
A to Z started their pizza-making journey in 1998. Then it was simply a dream to bake bread and make pizzas from ingredients grown on their farm in a brick oven built by their own hands. Pizzas are by reservation only on every second and fourth Tuesday, starting in May 2023. Reservations will open the Sunday immediately preceding the Tuesday that A to Z is open. Choose between 5-6 pm or 6-7 pm. Your arrival is flexible within that hour.
Address:  N2956 Anker Ln, Stockholm, WI 54769
---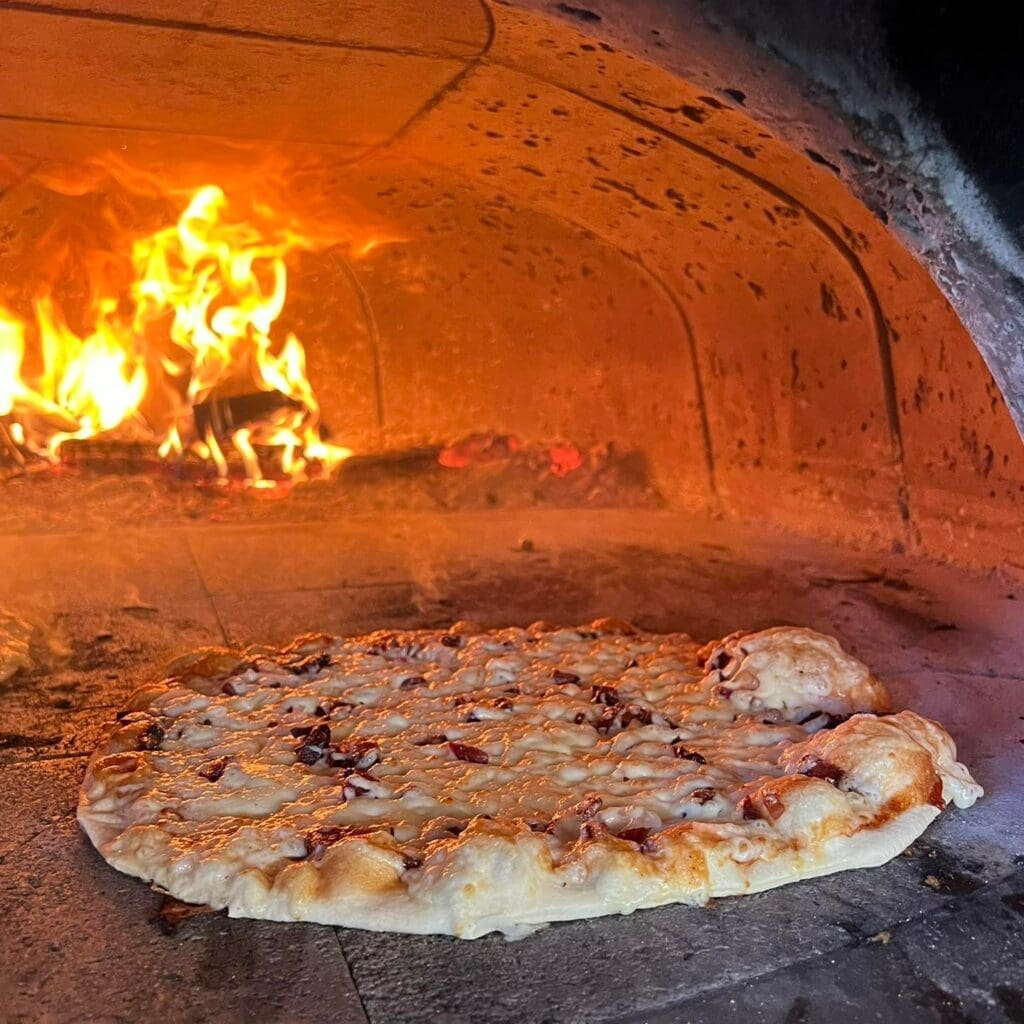 The Nelson Stone Barn is a family-friendly, down-to-earth farm that has artisan wood-fired pizza, a wedding barn, wine, ice cream, and goats. The website says, "Totally righteous and delicious, our one-size, wood-fired, artisan-style, thin-crust pizzas are drool-worthy pieces of art." The Stone Barn is open for Pizza from May – September on Fridays 5 – 9 pm, Saturdays 12 – 9 pm, and Sundays 12 – 8 pm.
Address: S685 County Road KK, Nelson, WI 54756
Website
---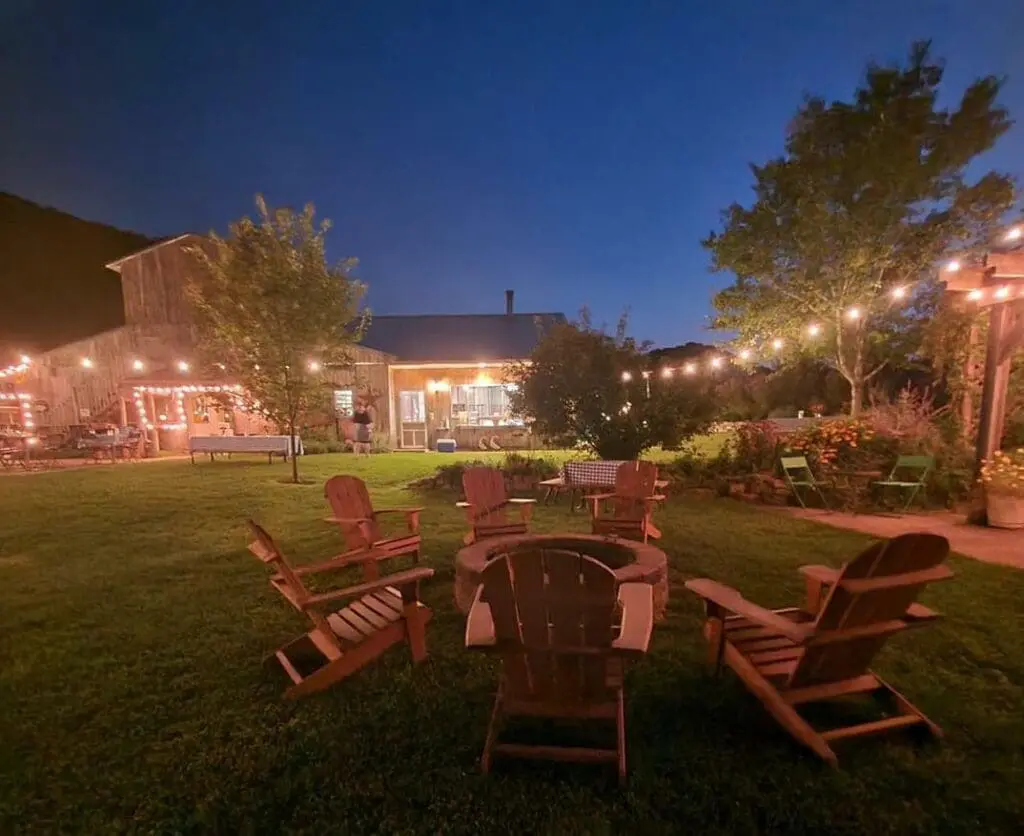 Experience casual "picnic-style" dining tucked around the gardens. The farm is a family-friendly place where kids can explore the playground, spill some food, and run around while out to eat. Play a game (they have some for you to borrow or bring your own), or enjoy some live outdoor music. Pizza on the Farm is May 5th – September 30th: Friday, 4-8 pm, and Saturday 3 – 8 pm. No reservations are needed, and the farm is open rain or shine.  There are limited seats in the barn.  Bring your own seating to make a picnic!
Address: S2257 Yeager Dugway, Cochrane, WI 54622
Website