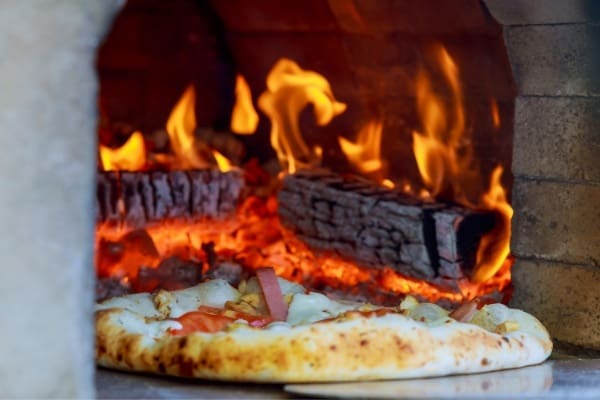 As Minnesotans we have to take every opportunity we can to enjoy the outdoors during the warmer months. Dining outdoors is more than just eating. It's an experience! We've rounded up some nearby pizza farms for you to enjoy while the sun is still high. Enjoy the friendly, country settings and the delicious local food for a truly special summertime experience!
updated June 17th, 2022
MN Pizza Farms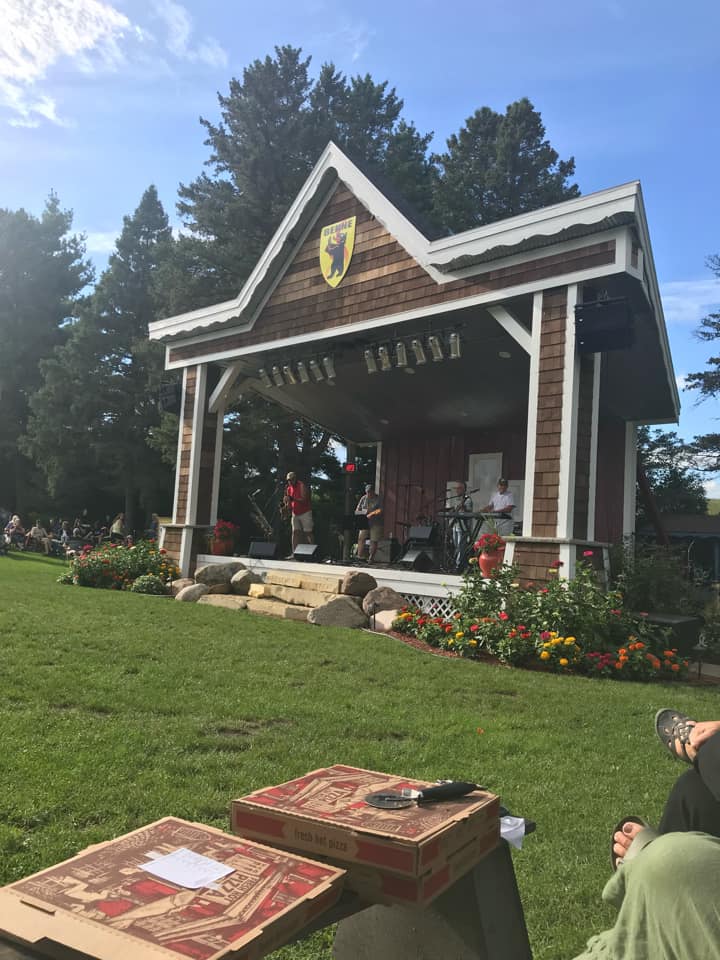 Enjoy music, being outdoors, and delicious wood-fired pizza with your family and friends! Pizzas are served between 5:00 pm-8:00 pm every Wednesday in June, July and August. The grounds remain open until all pizzas have been served and all guests have enjoyed their meal.
Address: 23148 Co. Hwy. 24, West Concord, MN, 55985
Email: bernepizza@gmail.com
[button link="https://sites.google.com/view/berne-wood-fired-pizza/home" size="small" window="yes"]Website[/button]
Enjoy the beautiful bluffs while feasting on pizzas made from ingredients grown right at the farm! DreamAcres offers pizza every Friday throughout the season (May 27 – Sept 30, 2022, EXCEPT July 22nd) from 5:00 pm-8:00 pm.
Address: 17289 County Road 8, Wykoff, MN 55990
Phone: 507-316-3795
[button link="http://dreamacresfarm.org/wood-fired-pizza/" size="small" window="yes"]Website[/button]
Just off the beaten path in Bloom Grove Township, you will find Pleasant Grove Pizza Farm. A 55-acre farm with a vision for the community. Pleasant Grove Pizza farm serves up delicious pizza, live music, and tons of countryside ambiance! Pizza is served on Thursdays, Fridays, and Saturdays from 4:00 pm – 8:00 pm, and Sundays from 1:00 pm – 7:00 pm June – September. In October, there are no Thursday hours.
Address:
41142 160th Street, Waseca, MN 56093
Phone:
 (715) 523-0857
[button link="https://www.pleasantgrovepizzafarm.com/" size="small" window="yes"]Website[/button]
Vegan-friendly, hand-made dough is the foundation of Red Barn Farm pizzas. Toppings typically come from the farm's chemical-free gardens and complete the pizzas perfectly! Pizzas are served every Wednesday, May – October as well as the third Sunday of the month. Serving time varies with the month. Reservations are required.
May Wednesdays: 4:00 – 7:30 PM
June – August Wednesdays: 4:00 – 8:30 PM
September – October Wednesdays: 4:00 – 8:00 PM
Third Sunday of the Month, May – October: 11 AM – 3 PM
Pop-up Fridays: June 10th, July 8th & August 5th / 4:00 – 8:30 PM
Address: 10063 110th St E, Northfield, MN 55057
Phone: 507-664-0304
[button link="http://www.redbarnfarmofnorthfield.com/pizza-night.html" size="small" window="yes"]Website[/button]
Located just SW of Rochester this hands-on, interactive farm brings pizza night close to home! Twisted Barrel Woodfired Pizza will be at the farm selling pizzas & drinks on a few select evenings during the summer months.
Address:
27251 State Highway 30, Hayfield, Minnesota 55940
Phone:
507.272.7465
[button link="https://www.facebook.com/events/243606717929038/243606737929036/" size="small" window="yes"]Website[/button]
Just outside the Rochester city limits sits this darling little farmstead specializing in local food, local art, and local music. Squash Blossom farm serves pizza on Sundays from 4:00 pm-6:00 pm, June through September. Their sourdough wood-fired pizzas use local ingredients and are made with their homemade sauce!
Address: 7499 60th Ave NW, Oronoco,  MN 55960
Phone: 507-252-9639
[button link="https://www.squashblossomfarm.org/pizza" size="small" window="yes"]Website[/button]
WI Pizza Farms
At the Stone, Barn dining is an experience. Freshly prepared dough, organically grown herbs, and locally purchased meats complete a variety of authentic Italian-style thin-crust pizzas baked in the wood-fired brick oven. Pizzas are served Fridays 5:00 – 9:00 PM, Saturday 12:00 pm -9:00pm, Sundays 12:00pm-8:00pm, May through October.
Address: S685 County Road KK, Nelson, WI 54756
[button link="http://www.thenelsonstonebarn.com/" size="small" window="yes"]Website[/button]
This 16-acre family farm is nestled among the rolling bluffs of west-central Wisconsin near the Mississippi River. Artisan wood-fired pizzas are created with the bounty of the farm and are served on Fridays 4:00- 8:00 PM and Saturdays 3:00 – 8:00 PM May 6th – October 1st.
Address: S2257 Yeager Dugway, Cochrane, WI 54622
[button link="https://suncrestgardensfarm.com/" size="small" window="yes"]Website[/button]