This guide is sponsored by the Rochester MN Brewery Group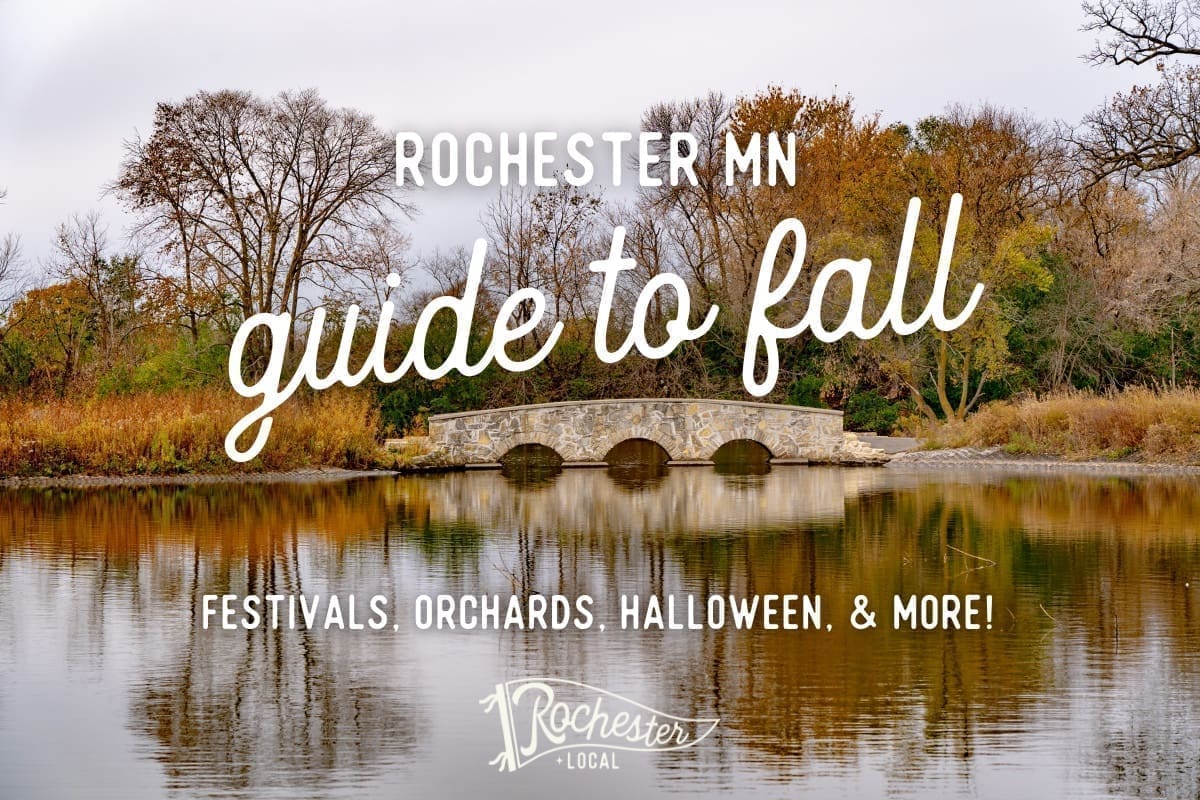 Rochester MN Guide to Fall!
Fall is a perfect time to get outside and enjoy the season by attending fall family events, festivals, and more with your crew! Our Rochester MN Guide to Fall has events and fall-related activities in several categories. You'll want to bookmark this guide and come back often as we are adding events and things to do all the time!
There's plenty to check out in Rochester over the next several months — Check back on the Guide to Fall often! and if you don't see it listed below, please submit your event using our event calendar submission link!
Rochester MN Brewery Group
Thesis Beer Project is a craft brewery, taproom, and live music venue located on 2nd Street SW in the Uptown district – voted Rochester's Best Music Venue. Join us for karaoke every Tuesday, trivia every Thursday, and check out our live music calendar!
Forager Brewery is a family-friendly restaurant and brewery utilizing fresh ingredients sourced from local farming partners. Breakfast is served daily in the Cafe from 8 am-11 am, lunch and dinner are available 11 am-10 pm daily. Enjoy live music 5 nights per week.
Little Thistle Brewing Company is a family-friendly craft brewery and taproom with a large beer garden space for your summer patio needs. Directly off the Douglas Trail bike path at 2031 14th St. NW. Join us for our Sunday Matinee Music Series every Sunday through the summer with live local music and food trucks.
Rochester MN Guide to Fall: Festivals, Orchards, Halloween & More
FREE Printable - Rochester MN Fall Bucket List
Join us as we explore all that Rocheste has to offer this fall, and enjoy the customizable FREE printable below to hang on the fridge!