This post is sponsored by EVEN Hotel Rochester – Mayo Clinic Area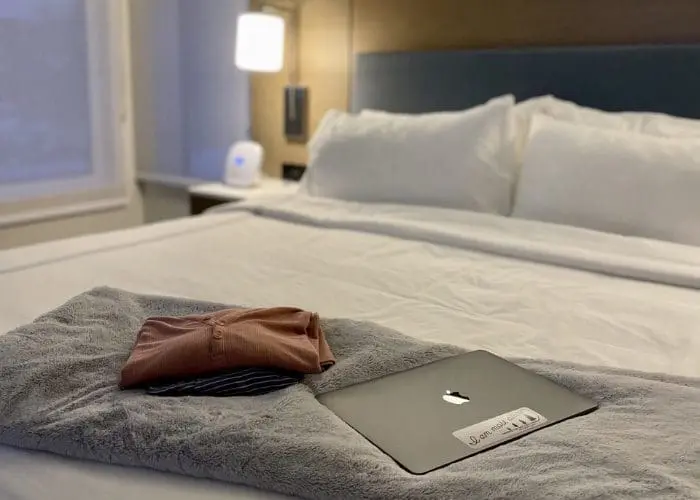 We live here, we work here, we play here, but why not take a little getaway here?  It can be tempting to hit the road and get out of Dodge anytime you need a weekend away.  But what about vacationing in your own town?  Hear me out.
Travel can be expensive and time-consuming.  Perhaps you're considering a weekend away with your partner or friend group.  You have to coordinate travel schedules, book the travel, and take the travel. It can be fussy and inefficient when you only have so much time!
Next time you're simply looking for some time away, I'm humbly suggesting you take a Staycation in Rochester. The city has an abundance of things to do that you might not be able to take advantage of in your daily life. There are restaurants, activities, and more that will give you the relaxing/exciting/fulfilling/fill-in-the-blank weekend you need.
We recently took a little Staycation in Rochester and want to fill you in on the details and provide some ideas for your own weekend stay in Rochester, MN.
We stayed at EVEN Hotel on 2nd Street SW across the street from St Marys.  This new wellness hotel was opened in 2021 and is a dual-branded hotel by IHG.  Within one property, you'll find an EVEN Hotel and Staybridge Suites.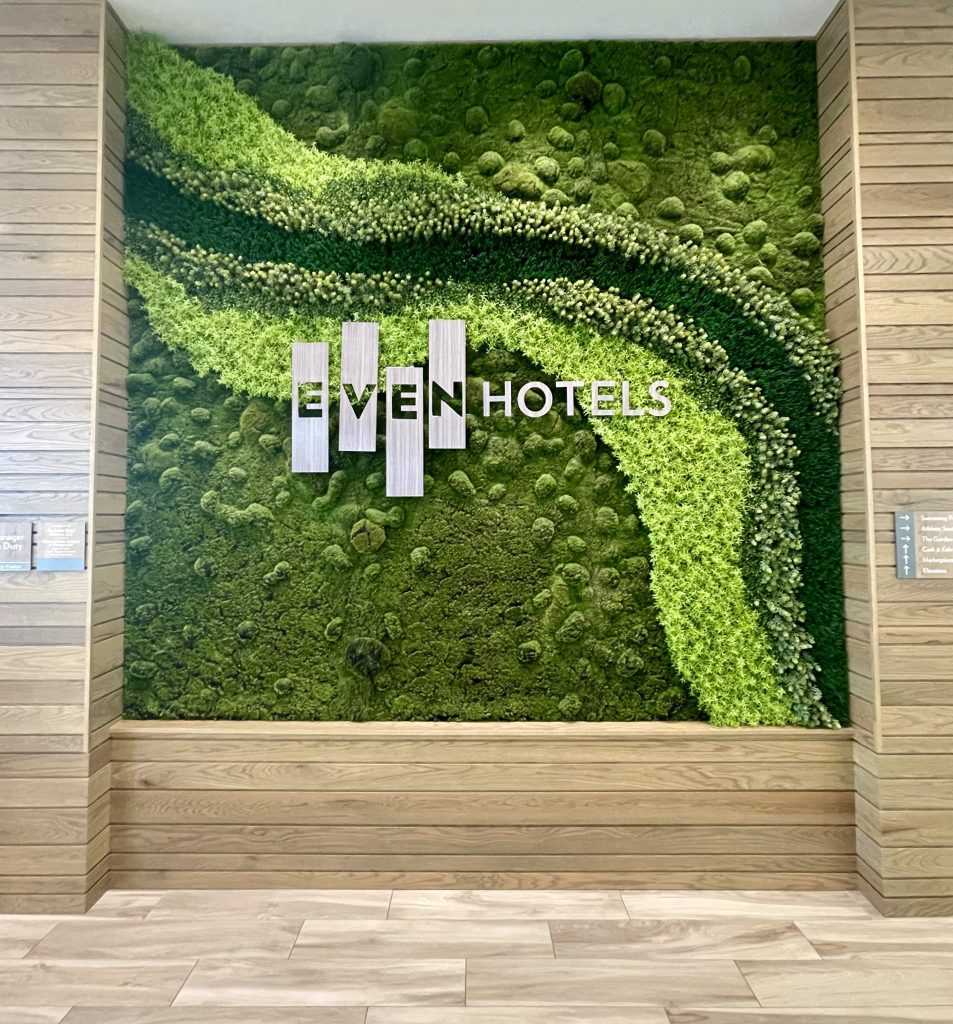 Wellness: A Core Value
EVEN is a wellness hotel and that was evident from the moment we checked in with the airy lobby filled with greenery, natural light, and earthy elements.  The goal of EVEN is to provide a new perspective on hotel stays and travel by incorporating wellness as its core value.  EVEN Hotels were designed for guests who need to feel nourished, relaxed, productive, and relaxed.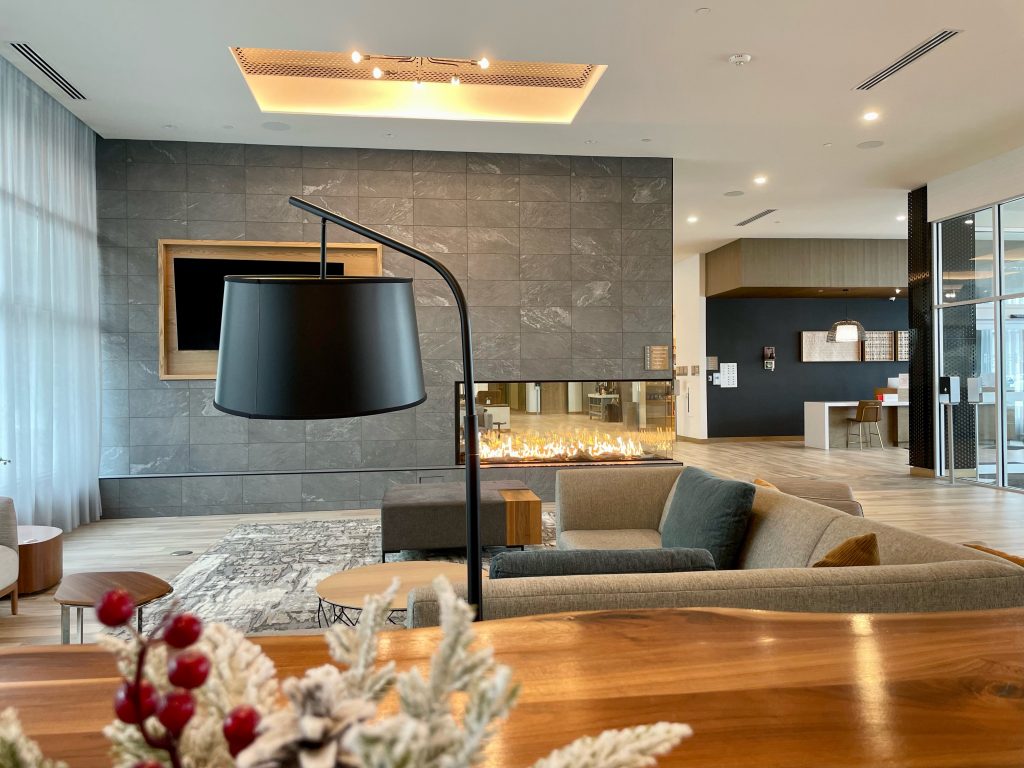 Fitness Area and Workspace
Each room includes a fitness area along with a dedicated workspace.  Our suite featured a Peloton®, yoga mat and blocks, plus resistance bands and a training bar. The in-room training guide features a booklet with a variety of exercises that can be accomplished with the equipment. The workspace allowed for a drop-zone for computers, work-related tech, and planners.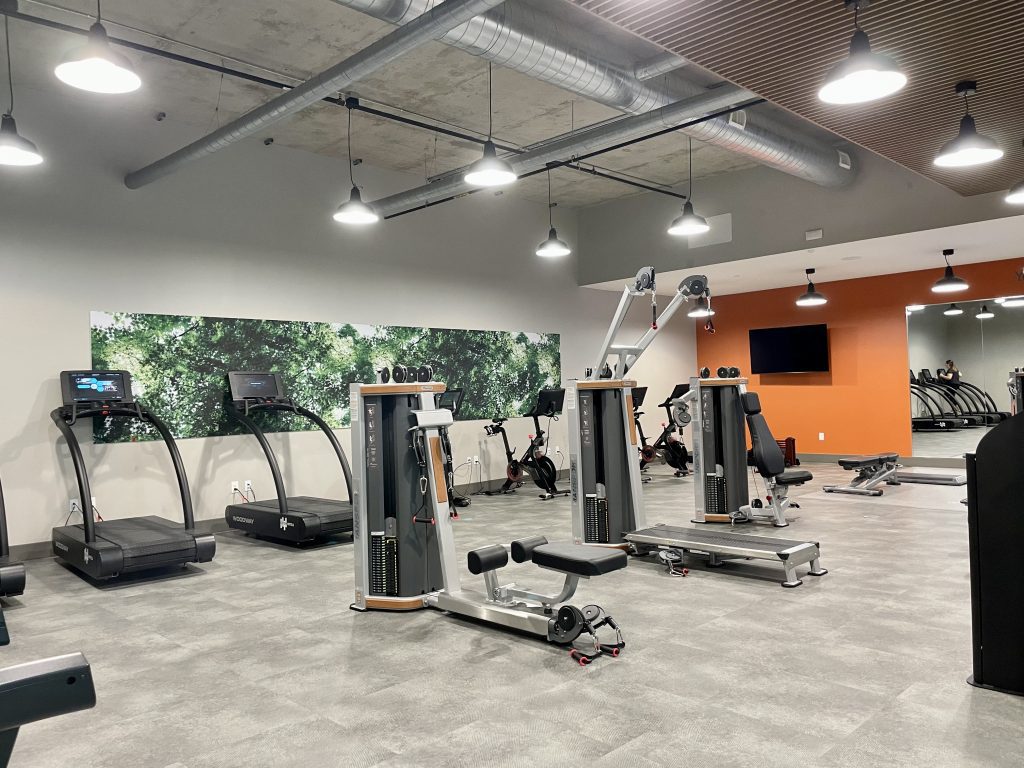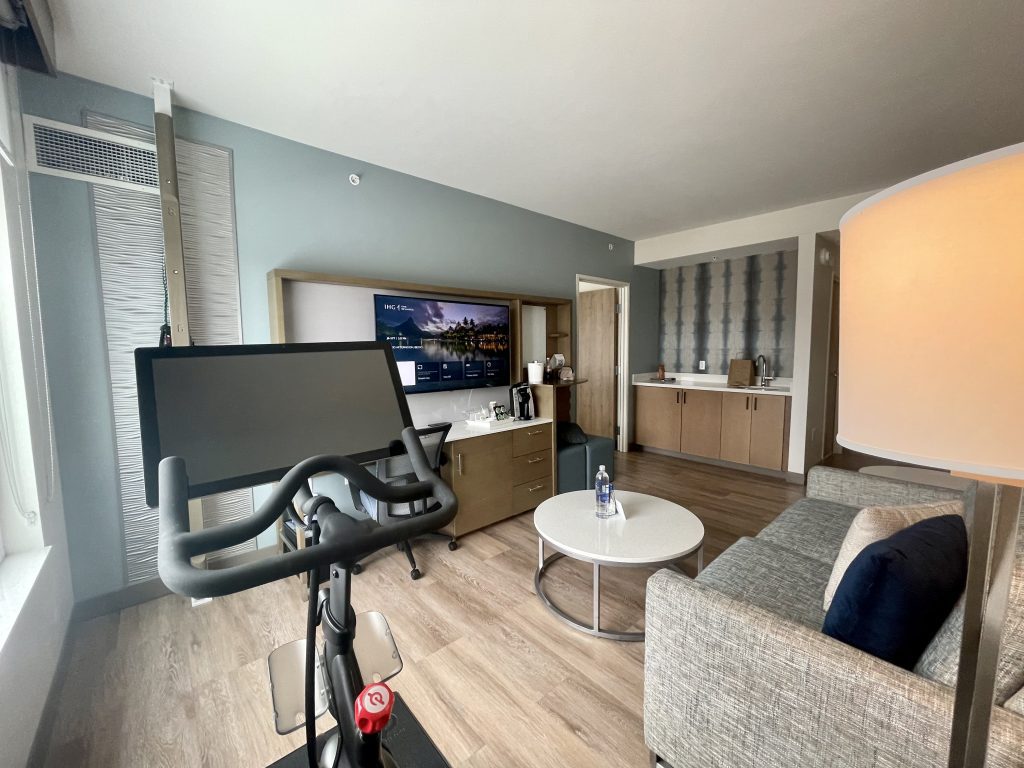 EVEN Hotel also boasts a best-in-its class Fitness Studio located just off the main lobby.  You'll also find a poll and whirlpool area for a quick dip or soak.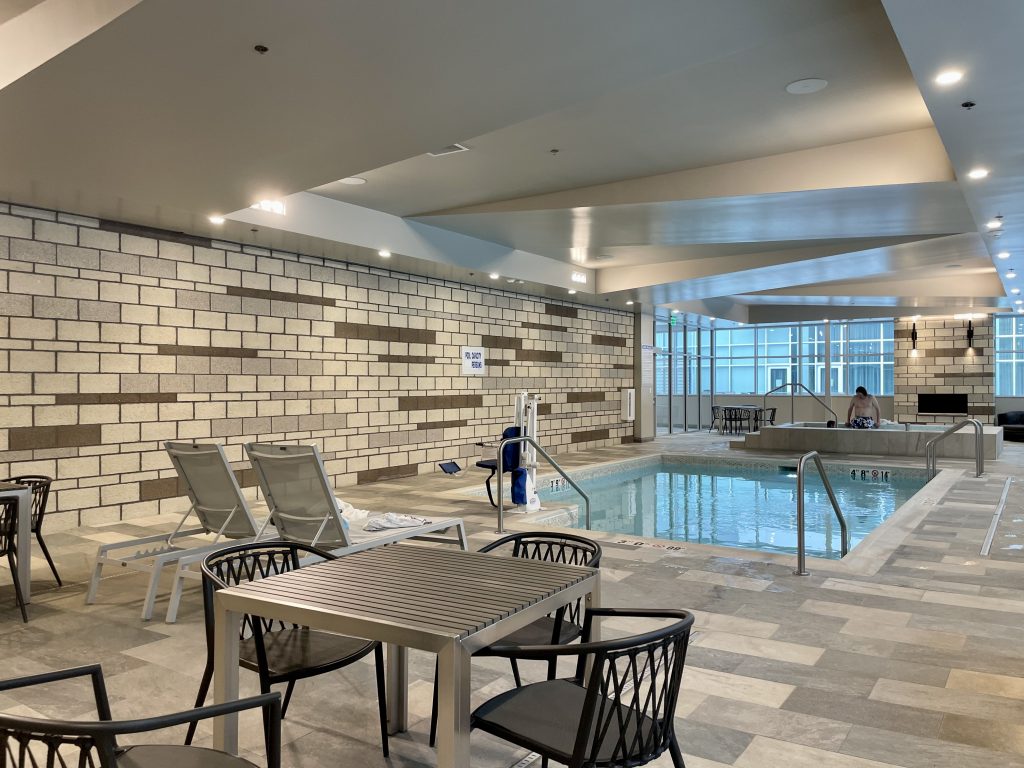 Eating Well
Right off the main lobby at EVEN is EVEN Kitchen & Bar. Here you'll find a variety of things to eat including heart-healthy, gluten-free, simply prepared meals.  They also offer indulgent choices as well as smoothies, beverages, a full bar, and a coffee station.
We had breakfast two mornings at EVEN Kitchen & Bar and were really delighted by how fresh and well-priced the food was.  We ordered the Avocado Toast and it came with fresh arugula, shaved parmesan, and an over-easy egg — delish.  We also ordered the Green Goddess Breakfast wrap and it was equally amazing. Their entire menu is full of creative dishes.  When you order your food, you're given the option to eat in the dining area or have it packed to dine in your room — we did both!  A really nice option.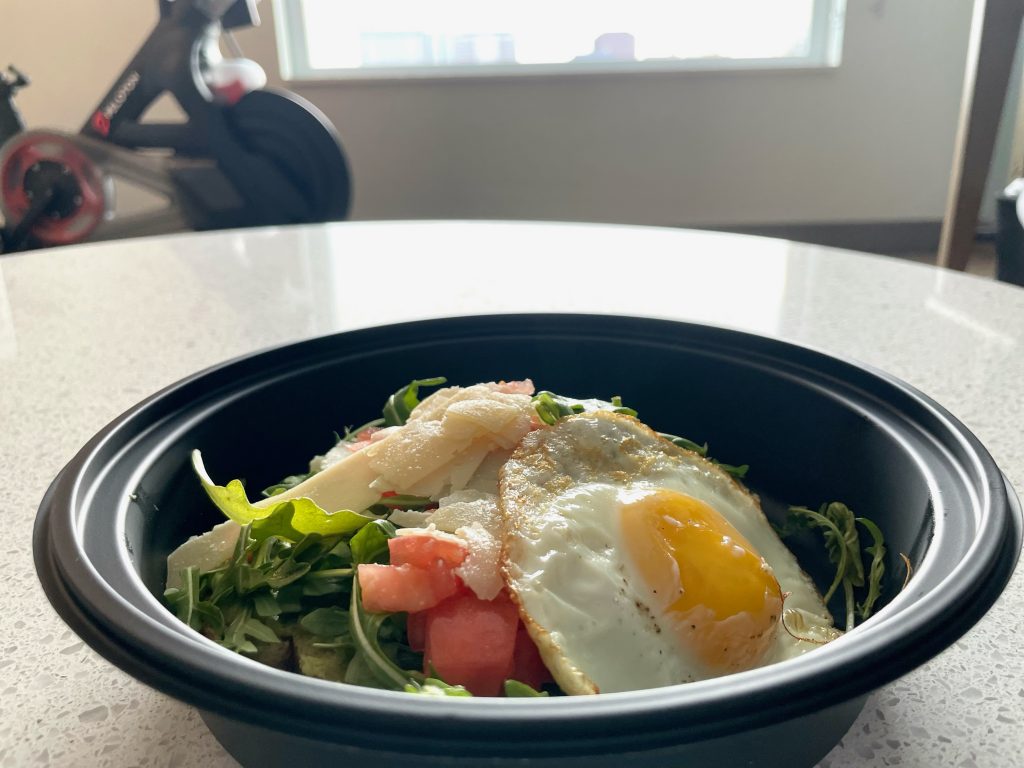 Rest Easy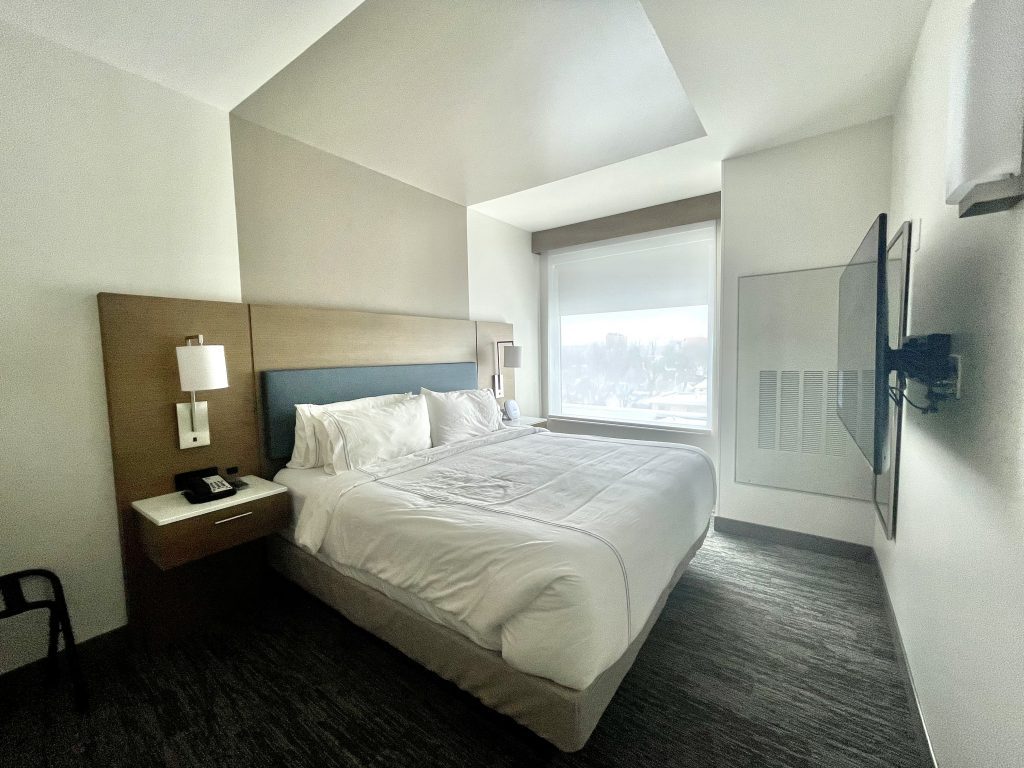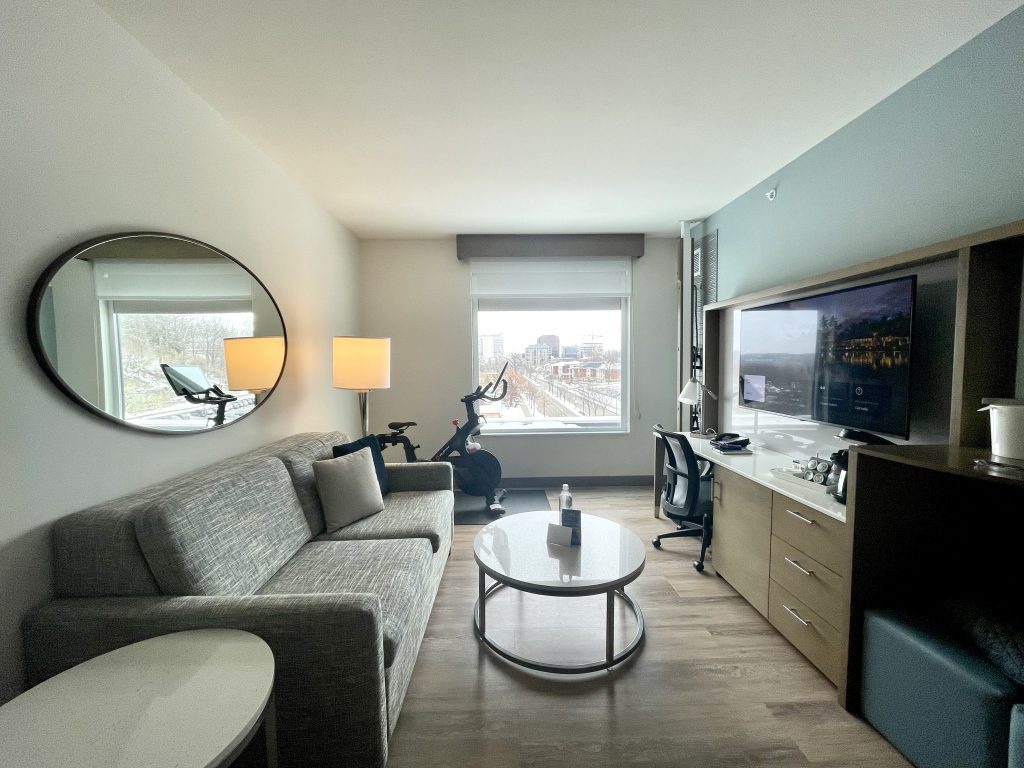 We stayed in the 2-bedroom King Suite. This room (Room 680 if you call to book!) features two King bedrooms with en-suite bathrooms, a living area, a kitchenette, a fitness nook, and an extra bathroom.  The entire space was so bright and airy with a modern, simple aesthetic.  This suite is perfect for a friend getaway weekend and would fit 4 adults very comfortably.  Let's talk about the beds – so comfy!  With fresh, bright white linens, and the comfiest perfect pillows.
The bathrooms feature products from Apotheke — a luxury fragrance and body care brand. The beautiful products certainly elevated the experience, and the walk-in rain shower certainly helped too.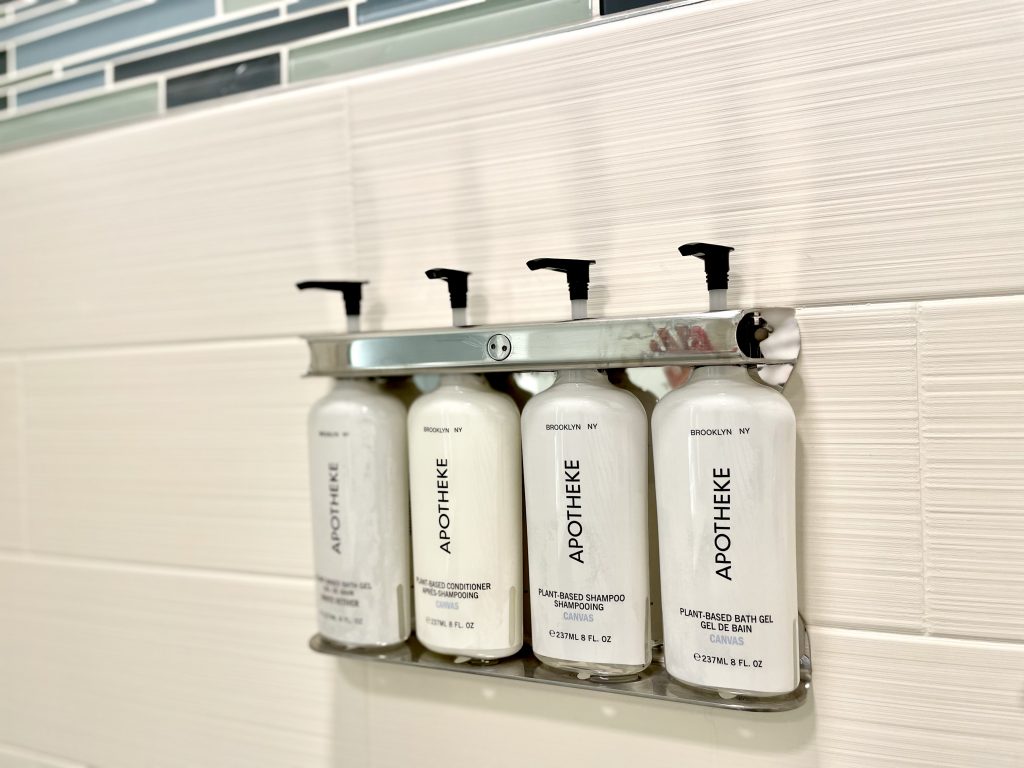 Centrally Located
EVEN Hotel is centrally located in Rochester on 2nd street SW directly across the street from St. Marys Hospital. It's equally close to downtown and the highway to give you so many options of things to do without spending a lot of time getting there. Browse our list below to see our recommendations!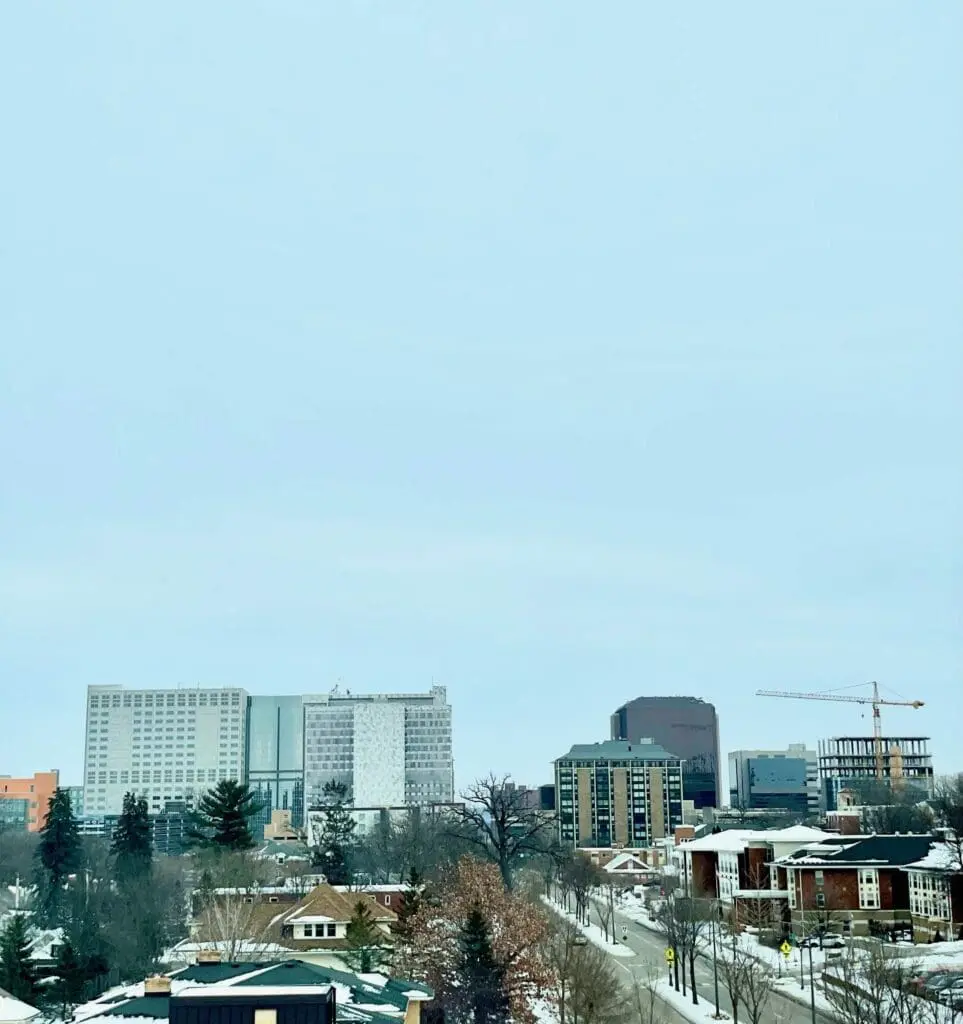 Coffee
EVEN hotel rooms are equipped with Keurig machines in the room and a coffee bar in the lobby, but if you're looking to venture out of the hotel, you're in luck!  The area features great options to grab a cup in a comfortable environment.
Fiddlehead Coffee is located about 5 blocks to the west and is also an easy walk (about 10 minutes).  Fiddlehead is a locally-owned coffee shop and specialty coffee roaster that also features locally sourced, made-from-scratch salads, sandwiches, pastries, soups, and more. Dine in and eat and drink amongst the plant-y goodness.  Fiddlehead features a wall of living plants and plant-themed decor.
Located just 5 blocks to the east of EVEN, you can easily walk to Spyhouse (even in brisk weather).  St. Paul-based Spyhouse is the newest coffee shop in Rochester and provides its house-roasted packaged blends as well as its signature hand-crafted coffee drinks.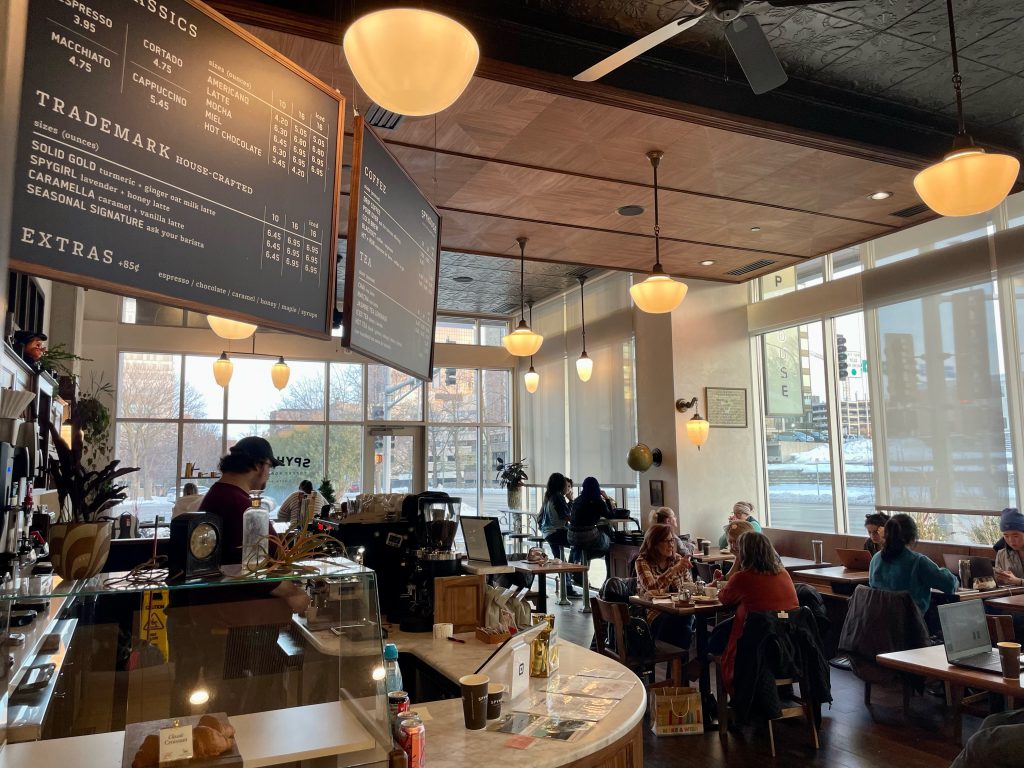 Not only does Abe and his amazing crew offer up their killer signature cold-brew concentrate, but the team at Old Abe is also an award-winning vegan café and donut slinger.  Even if you're not strictly vegan, you will love Old Abe's rice bowls, sandwiches, and other noshes. Stop in for Vegan donuts Wednesday-Sunday.  You'll also find specialty coffee, smoothies, beverages, edibles, gummies, and other THC products. Old Abe Coffee Co is located less than a mile from the hotel, and while walkable you'll most likely want to drive.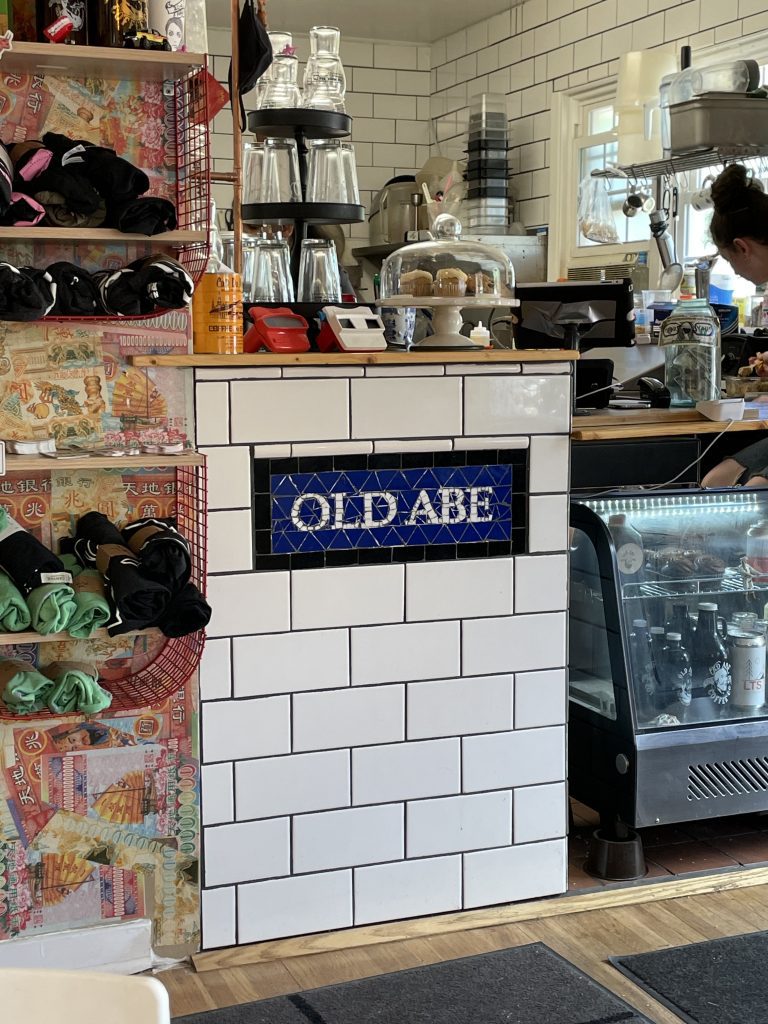 Spanish for here, Café Aqui invites you to do just that – just be here, present. It's located right inside Sargent's Garden Center in a newly renovated space that opened in the late spring of 2022. Café Aquí provides hand-crafted coffee beverages as well as international flavors from empanadas and pao de quejo (Brazilian cheese bread).  The atmosphere cannot be beaten as you'll relax among the houseplants, greenery, and bright natural light from the renovated greenhouse.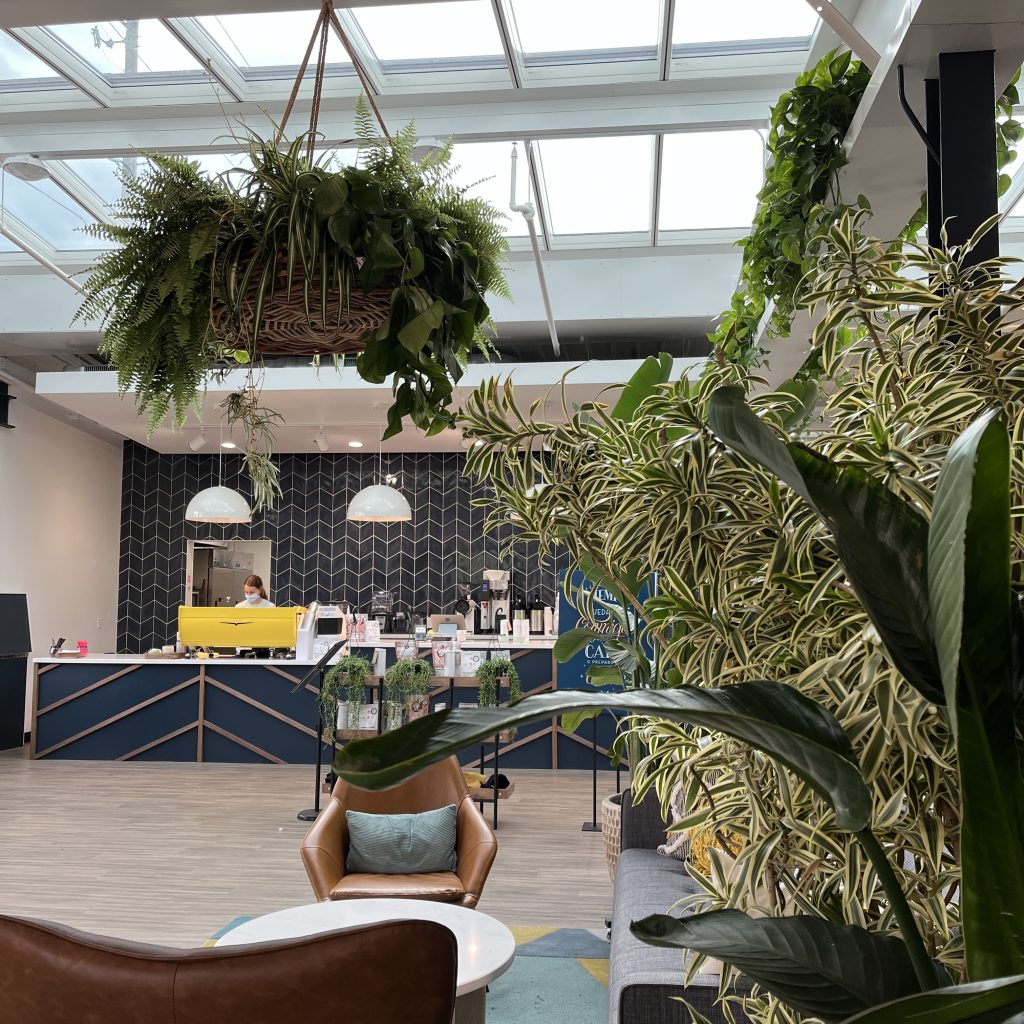 Café Steam is a locally-owned, independent coffee shop located near the heart of Downtown Rochester.  Their first cafe opened in 2015 and has expanded to three locations downtown. Steam is known as a central meeting point for all kinds of downtown meetings between friends, colleagues, and more.  Their sister-brand Colorway roasts all of Steam's coffee.  Café Steam also places an emphasis on the arts hosting live music, artist residencies, and art events.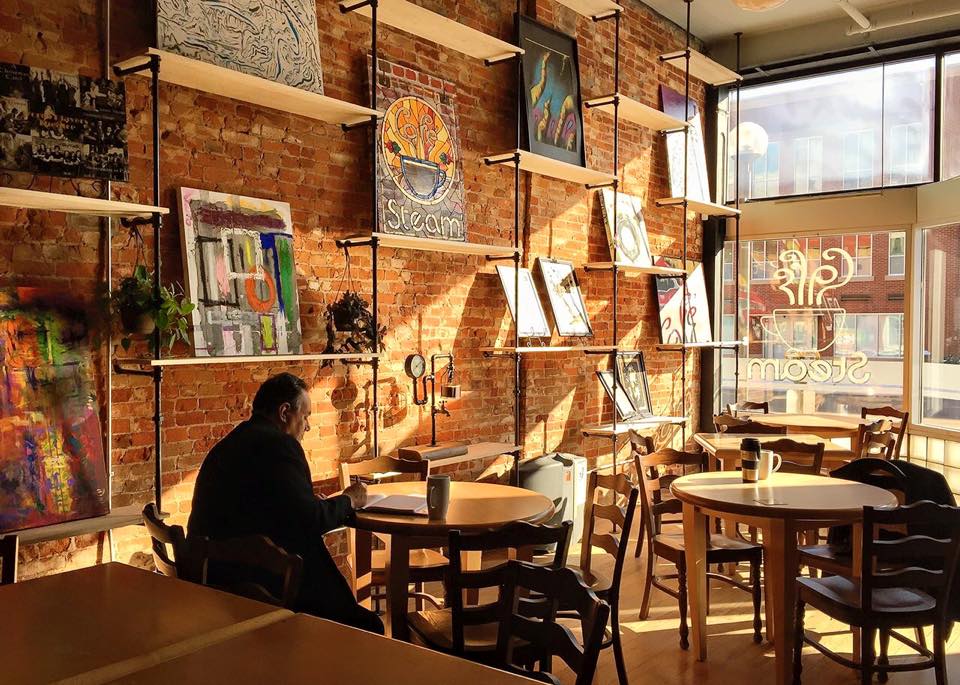 Dining + Breweries
Forger Brewery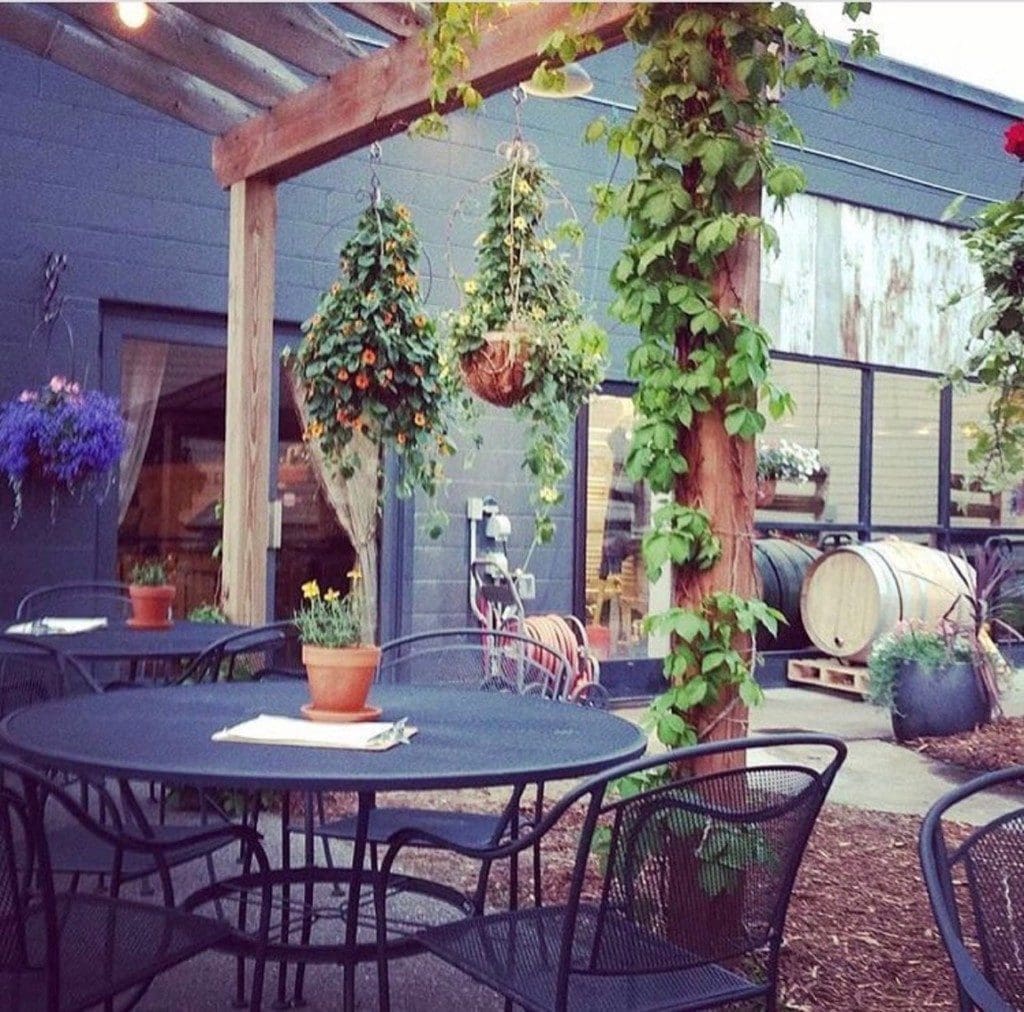 You'll get it all at Forager. Not only is it a top-ranked brewery in the state of Minnesota, but it's also an amazing restaurant focused on locally sourced ingredients and products, a brunch café with offerings like house-made juice, fresh smoothies, and scratch-made breakfast. Forager hosts live music throughout the week and on the weekends. Grab growlers of beer to go, and pick something up in the small shop featuring local artists at the front of the brewery.
Thesis Beer is located straight west of EVEN on 2nd Street SW. It offers unique brews in a lively environment that often features live music in the evening and on the weekends.  Midweek offerings include karaoke and trivia night! Check out this complete list of breweries in Rochester MN.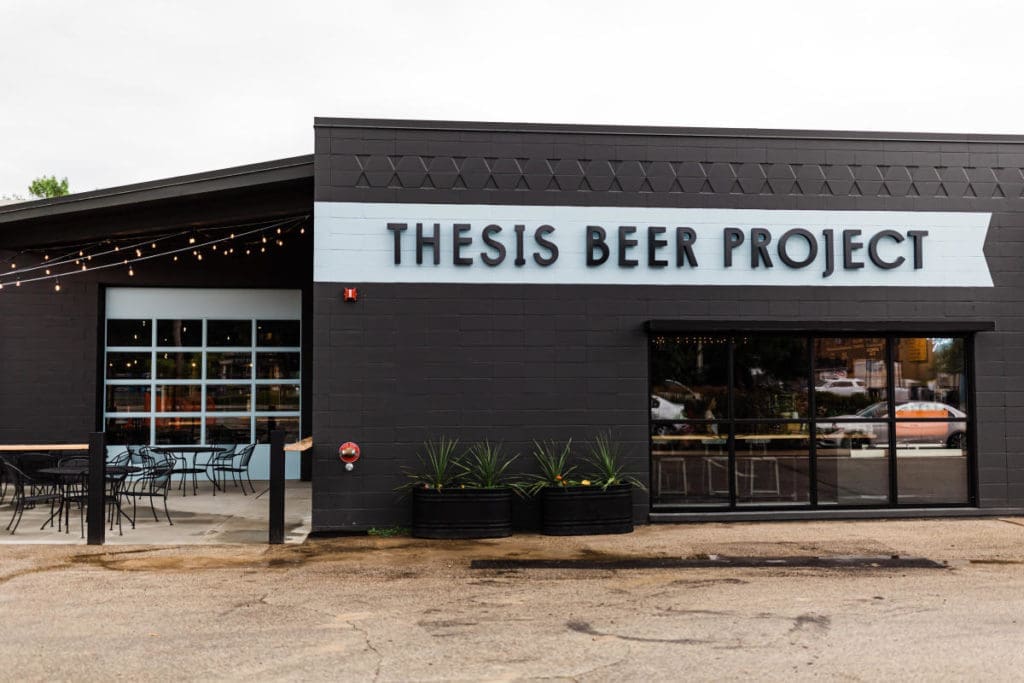 Thai Pop is located on Historic Third Street in downtown Rochester, about a mile away from EVEN.  Chef Annie Balow moved to Rochester in 2012 with her Rochester-born husband, Ryan. Thai Pop functioned as a pop-up and micro-Thai restaurant for many years before opening in 2021. Thai Pop serves authentic, fresh, and eclectic Thai food.  Order the Brussells Sprouts and the Son-in-Law eggs — they do not disappoint.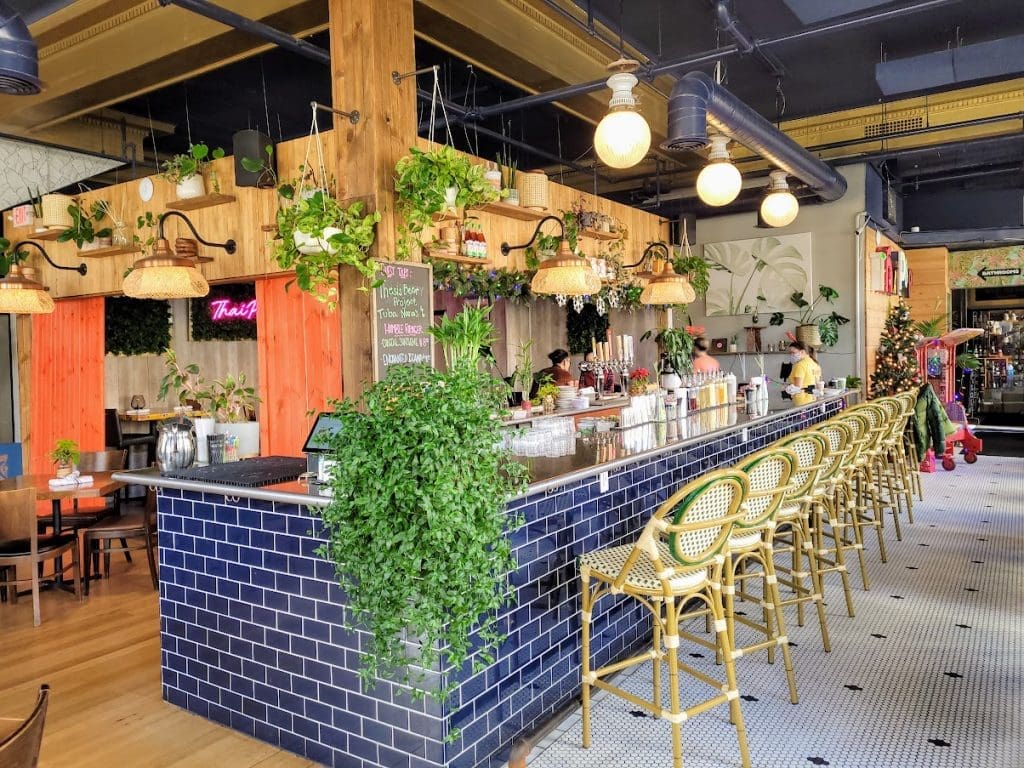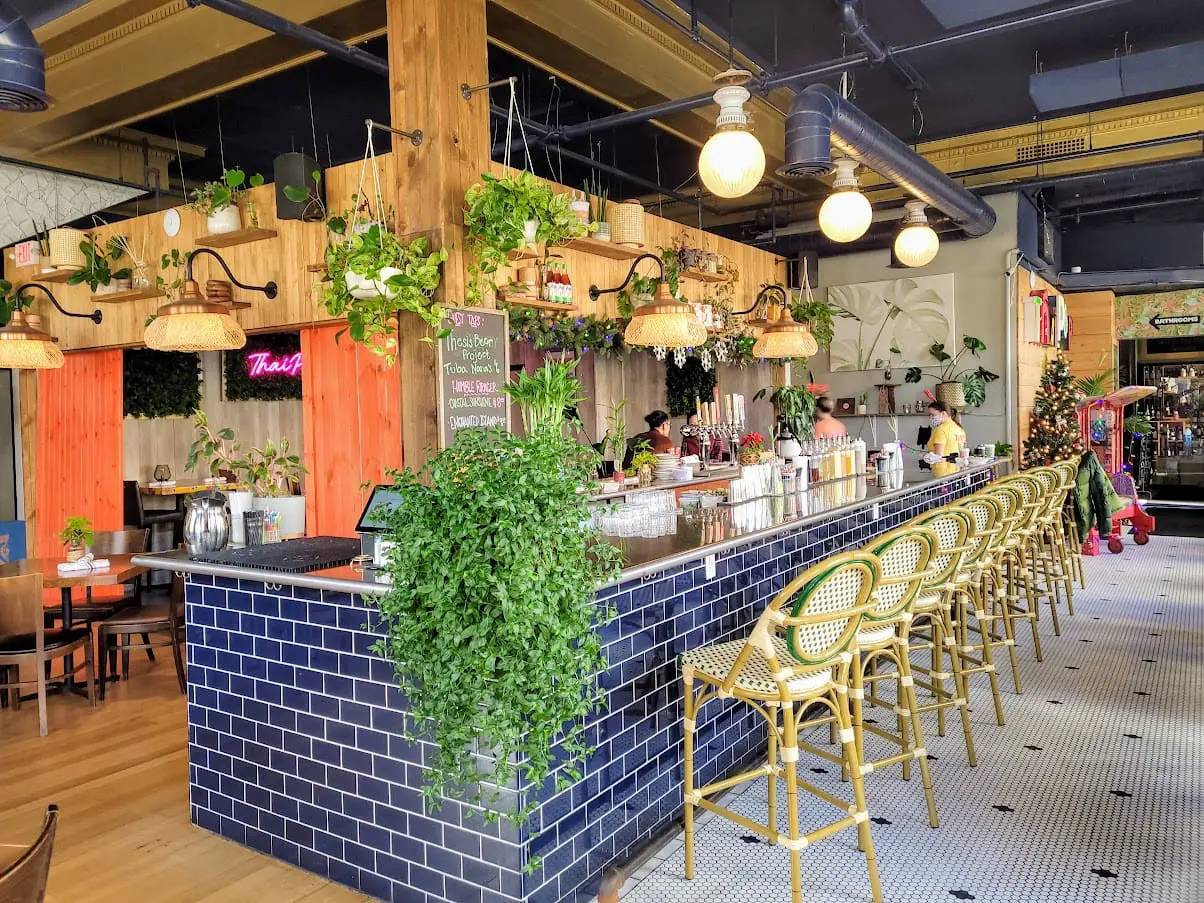 This little gem is a Mexican street food gold mine.  The food is super fresh and always tasty. We are huge fans of the citrus pork as well as the Torta. It's a small, cozy place with an authentic vibe. Taqueria El Sueño offers a wide array of fresh food – puerco en chile verde, quesadilla chihuahua, chicken fajitas, enchiladas verdes(2), beef nachos, torta loca, 4 flautas and supreme burrito. They also have a salsa bar for you to make each dish your own. Check out our list of more Mexican restaurants in Rochester MN.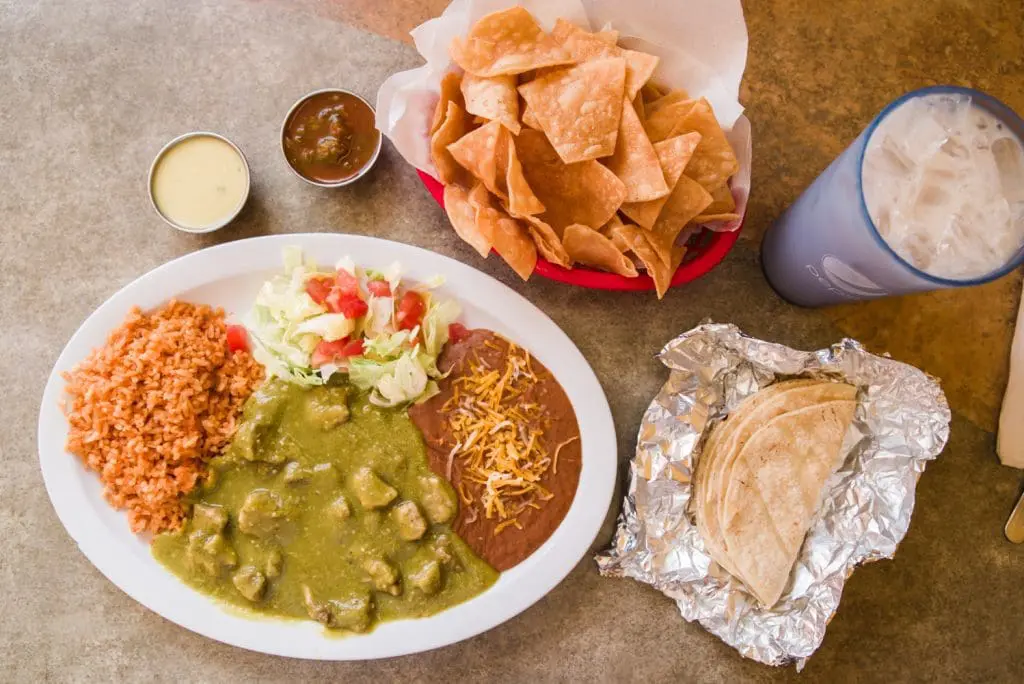 Walk one block west and you'll run right into Sweet House Bakery.  Their pastries, cakes, donuts, cookies, cupcakes, croissants, and more are all made in-house and are an absolute delight.  They also offer a hot lunch Tuesday – Friday, 11 AM – 4 PM.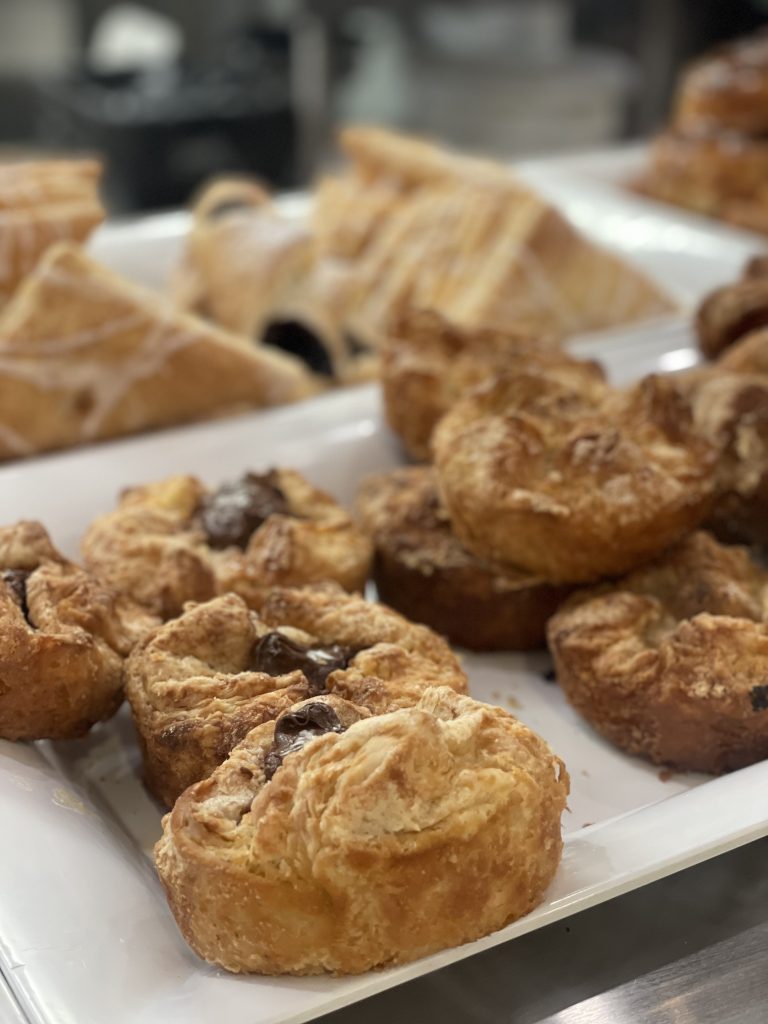 Spa + Beauty
Nail Envy is located in the Heart of the City in downtown Rochester just steps from the Peace Plaza.  This nail salon is owned by husband and wife team James and Mai who know a thing or two about nails – they've been nail technicians and business owners for decades.  Their facility is modern, bright, and comfortable, and takes cleanliness and hygiene extremely seriously.  Chairs and surfaces are disinfected after every use.  They utilize liners in their pedicure chairs, and products and supplies are single-use.  James is a highly sought-after nail technician known for his nail art, design, and fills.
Ageless Aesthetics is located uptown, a short drive west on 2nd Street from EVEN Hotel. This med spa offers injections, fillers, laser treatments, micro-needling, and more.  Additionally, their spa offers facials, lash and brow tint, waxing, and lash lifts.  We highly recommend the Diamond Glow Facial or the Fire and Ice Facial – so good!
Rejuvenate is located on the top floor of the Dan Abraham Healthy Living Center, the fitness facility for Mayo Clinic employees. The facility is located 5 short blocks from Event Hotel. Unlike the fitness center, Rejuvenate Spa is open to the public.  Their services include massage, acupuncture, nail services, skincare, body treatments, waxing, and more.  Relax in the private lounge reserved just for guests of the spa and absolutely luxuriate in the best-in-class services provided. Individual showers, lockers, steam room, and whirlpool are available in the dressing room area. Rejuvenate also offers spa packages
Things to Do
From flower pressing to polymer clay jewelry to canvas art and more, you can find an art class that's right for you. Check out the calendar of events here. Art Heads Emporium offers a wide variety of creative things to do, local art pieces for purchase, and unique classes to participate in. You get all the materials needed to create a unique piece of art along with a demonstration! Check their website for more information. For more places to get creative, check out this list.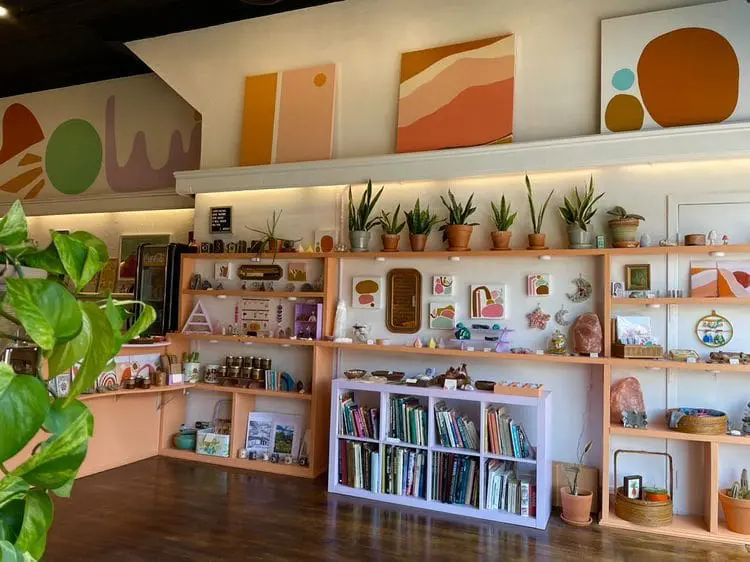 If you're looking to get outside to enjoy the weather or simply get some fresh air, Cascade Lake Park is Rochester MN's newest park and features many new amenities including a public beach, naturescape, climbing structures, pavilion, and a walking path around the lake.  If you visit in the winter, you will find that the path is cleared as it is maintained by the City of Rochester in the cold season.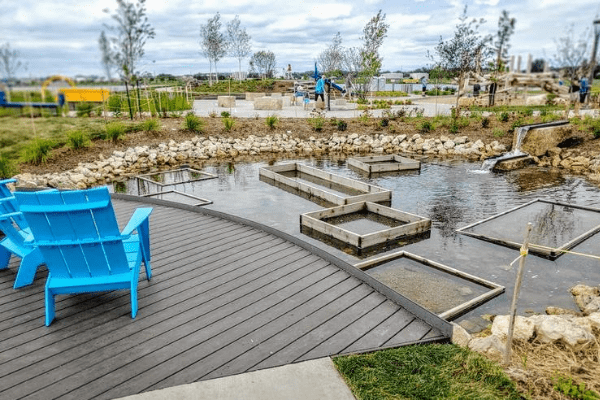 Threshold Arts has a storefront on Broadway Avenue where you can find a wide variety of work, all by local artists and makers. In addition, this non-profit hosts exhibitions, events, and artist programs. Stop down and check out everything they have on display or find items to purchase online.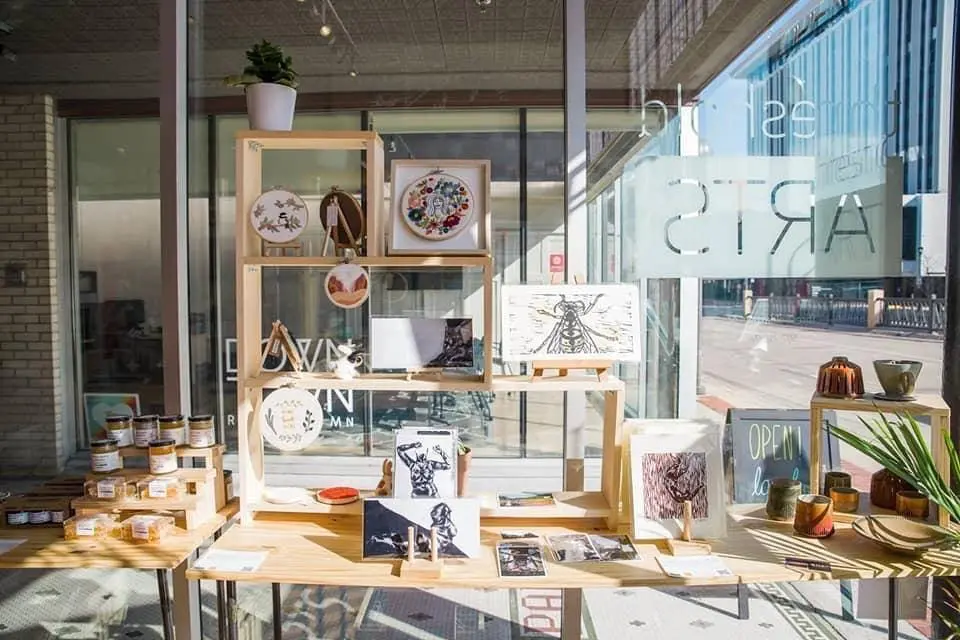 The Rochester Art Center is a true gem in Rochester.  Access the Art Center through the Mayo Civic Center and you'll be opened up to world-renowned art, exhibits from local, national, and international artists, permanent galleries, knowledgeable docents providing tours, a local-art gift shop, and more. Don't miss Open Art Studio on Fridays and Saturdays from 11 AM – 2 PM. Drop in for a variety of creative projects or bring your own supplies and projects.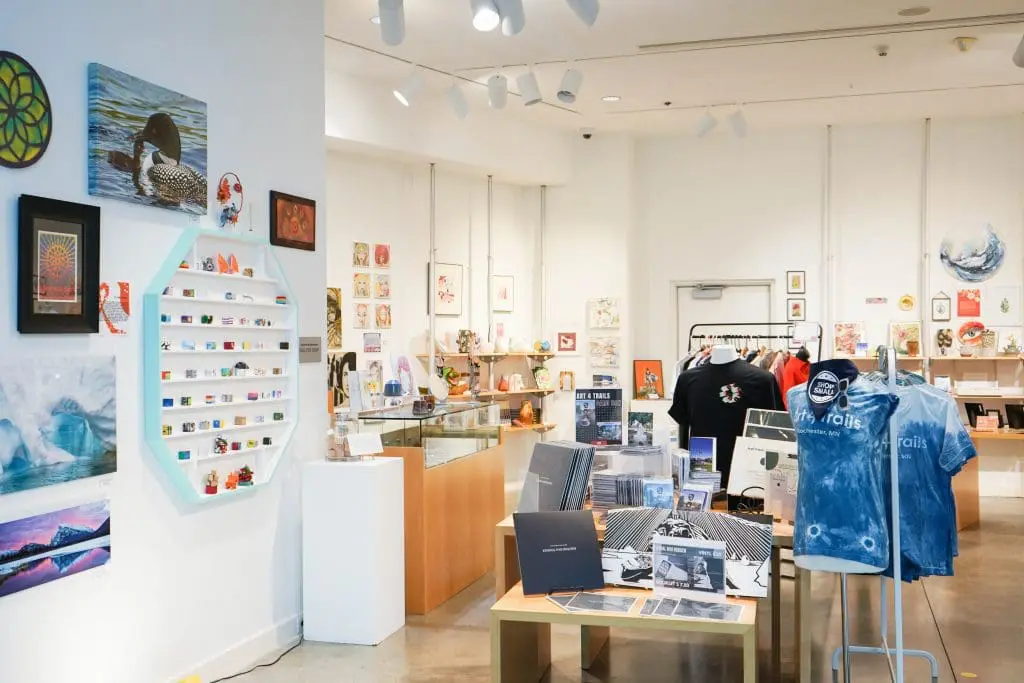 Sargent's Gardens is a locally-owned family business originally opened in 1971.  The vast Garden Center and greenhouse feature garden supplies, gifts, home decor, house plants, and in the warmer months – landscaping materials, perennials, annuals, trees, shrubs, and more.  This is also the location of Café Aquí, an in-store coffee shop offering hand-crafted beverages, empanadas, scones, and other treats. Sargent's is located just west of Even hotel on 2nd Street SW.