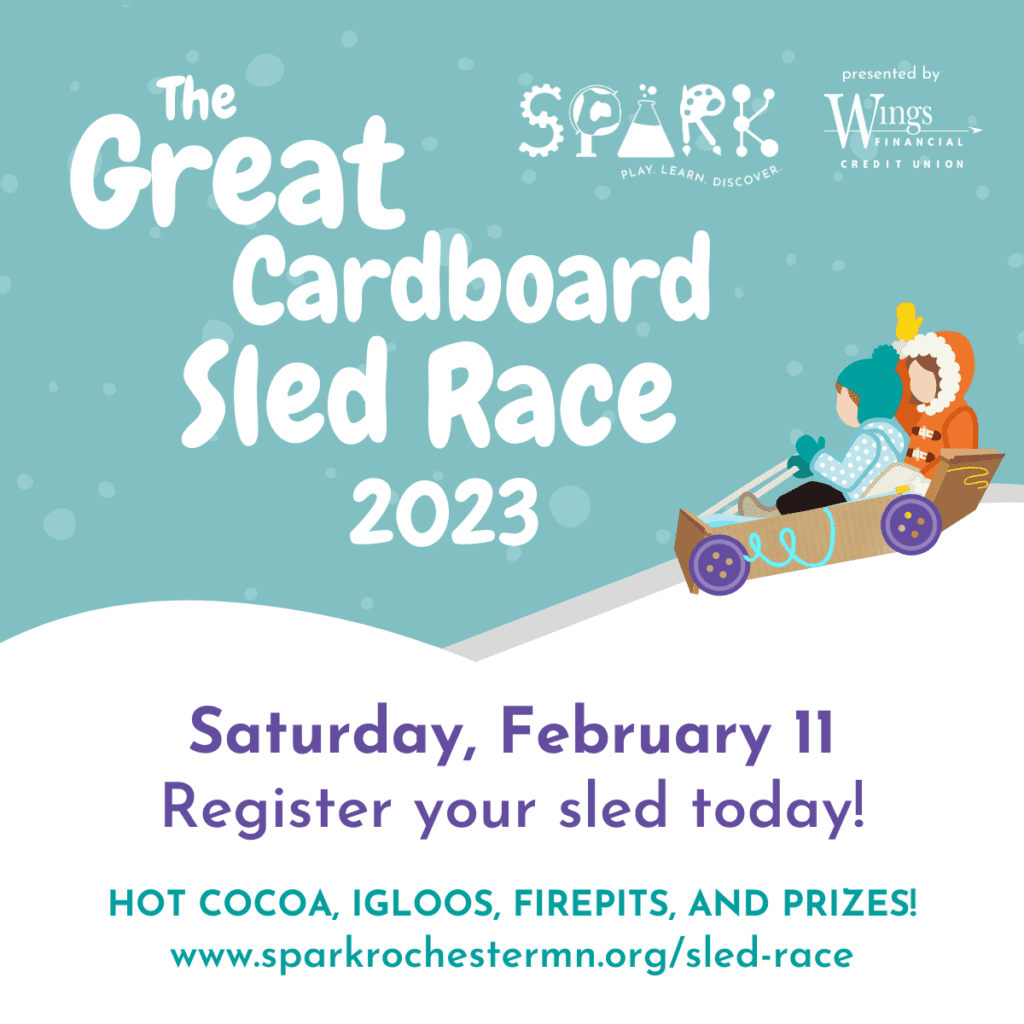 SPARK is excited to celebrate The Great Cardboard Sled Race 10 year anniversary. This event will take place on Saturday, February 11, 2023 at the Rochester Golf and Country Club. Welcoming around 40-50 sleds that children and families construct using cardboard, glue, tape, decorations, and maybe a little wax on the bottom (but don't tell). Trophies are awarded for Fastest Sled, Furthest Distance, and Best Design in each race. Families enjoy cookies, brownies, hot cocoa and coffee throughout the day. This year will be bigger than ever, with igloos, firepits, and prizes!
Here are some Tips & Tricks from SPARK to help you with the Great Cardboard Sled Race!
#1 Choosing Your Sled Design! 
This is where you get to be creative. The key is choosing something you are super excited about! The more you love it, the more amazing it will be.
Things you should keep in mind: How big do you need it to be? Are you an individual rider or do you need to make sure there's room for your team? Is your design aerodynamic? Is there anything that could get caught on the front of your sled?
---
#2 Your Materials
What materials will you use?? Cardboard of course. Then we recommend testing your tape to find the most slick and durable tape to get you down the hill! Add some flashy paint to make your sled stick out
Don't forget to register your sled at
www.sparkrochestermn.org/sled-race
---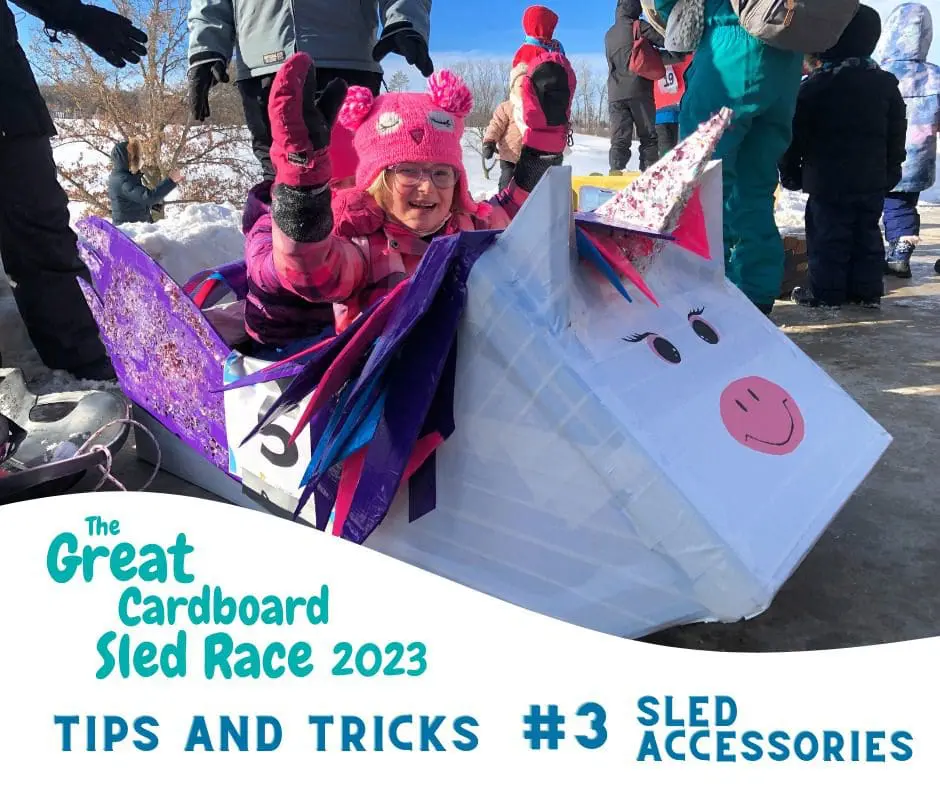 #3 Sled Accessories
Don't forget to add your accessories and accents! Is your sled aerodynamic? Could adding wings make it 'fly' down the hill? Maybe a little glitter and magic can give your sled a boost
Don't forget to register your sled at
www.sparkrochestermn.org/sled-race
The Great Cardboard Sled Race is one you won't want to miss! Whether you have an entry or not, come to cheer on the sleds and creativity!