The Rochester MN Guide to the Holidays is sponsored by Sargent's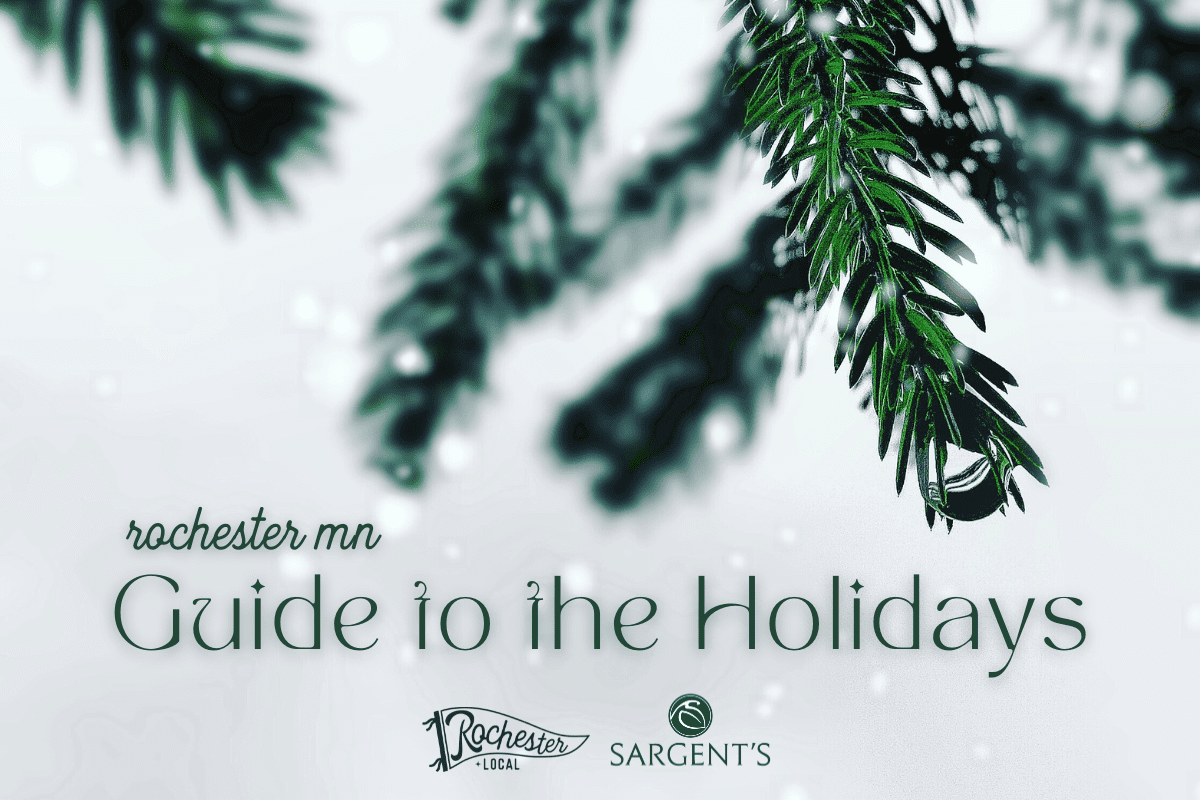 Rochester has no shortage of events, and the holidays are no exception! If you're looking for festive, holiday fun in the Rochester, MN area this holiday season, look no further than our Rochester MN Guide to the Holidays.
Scroll down and you will find images that link to all of the best events for Music and Arts, Santa visits and events, Holiday Shopping, Holiday Lights, Christmas Tree Farms, Holiday Events, and everything you need for a season filled with cheer. Be sure to check back throughout the season for updated holiday happenings!!
Sargent's is your destination for Botanical Bliss and Holiday Magic!
Apart from the biggest collection of houseplants in SE Minnesota, we've got a curated selection of unique gifts, specialty foods, and home décor. Come explore our tropical oasis while savoring a cup of artisan coffee from Café Aquí. Every visit to Sargent's is a welcome escape from our frigid Minnesota winters. Come see the place where Caffeine & Chlorophyll meet to make an unforgettable experience.