Food and food-related gifts are the best. I might be biased because I'm obsessed with food, I often think about what unique local food-related gifts I would get for my friends who are equally obsessed with food, and here's a list of unique, local things I love in the Rochester MN area to inspire you this gift-giving season.

This Is Food Union | Foodie Gift Boxes
This is Food Union is an artisan food store where unique gift or subscription boxes are created to form beautiful food unions. You'll find cheese, charcuterie, chocolate, and specialty foods like pasta, amazing olive oil, vinegars, barrel-aged soy sauce, and more in their online store. The owner of This is Food Union, LeeAnn Zubay, is a long-time Rochester restauranteur and has been obsessing over food unions for a helluva long time, way before any worthy restaurants started in Rochester.
WHY:
A very thoughtful gift without the work. LeeAnn spends every waking moment thinking about the best food pairings, she has over 30 years of experience in the food industry and is also a Certified Cheese Professional! Let her do the work for you.
This is Food Union boxes are gifts full of surprises and items people would probably not buy for themselves. Perfect for a host, hostess gift, friends, family, a foodie, or an eater. Choose from Cheese & Charcuterie, Chocolate Provisions, and Pantry Envy.
Gift a subscription box so your loved ones will receive goodies all year long!
---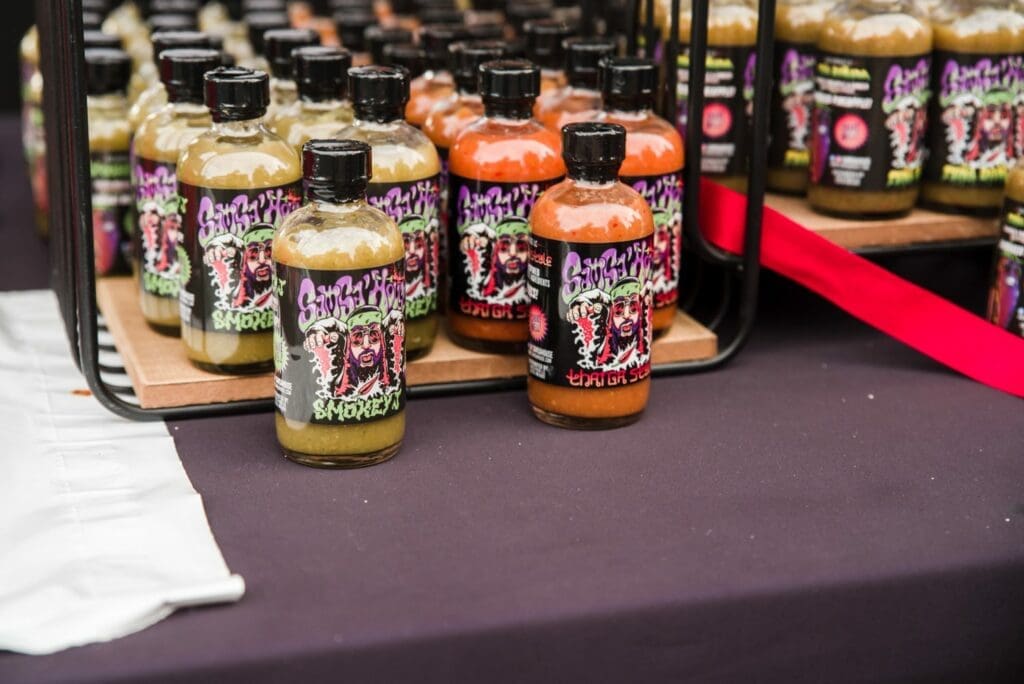 Sam Sa'house | Hot Sauce
Does someone you know love a little heat in their food? Sam of Sam Sa'house started a little pepper patch in his dad's backyard when he was a teenager, then he became a chef, and the pepper patch kept growing bigger. The flavor profile for some of these award-winning hot sauces include: "Charred pineapple & ginger with toasted spices", "lemongrass, galangal, garlic, kaffir lime leaves", "cold brew, black garlic, and orange with chocolate bhutlah".
WHY:
Sam hand peeled 20lbs of garlic he bought from local farmers in his most recent batch.
This is the best hot sauce in SE MN.
The sauce is hot, but you can still taste all the flavors and it's balanced.
A 2-pack bundle makes great stocking stuffers!
---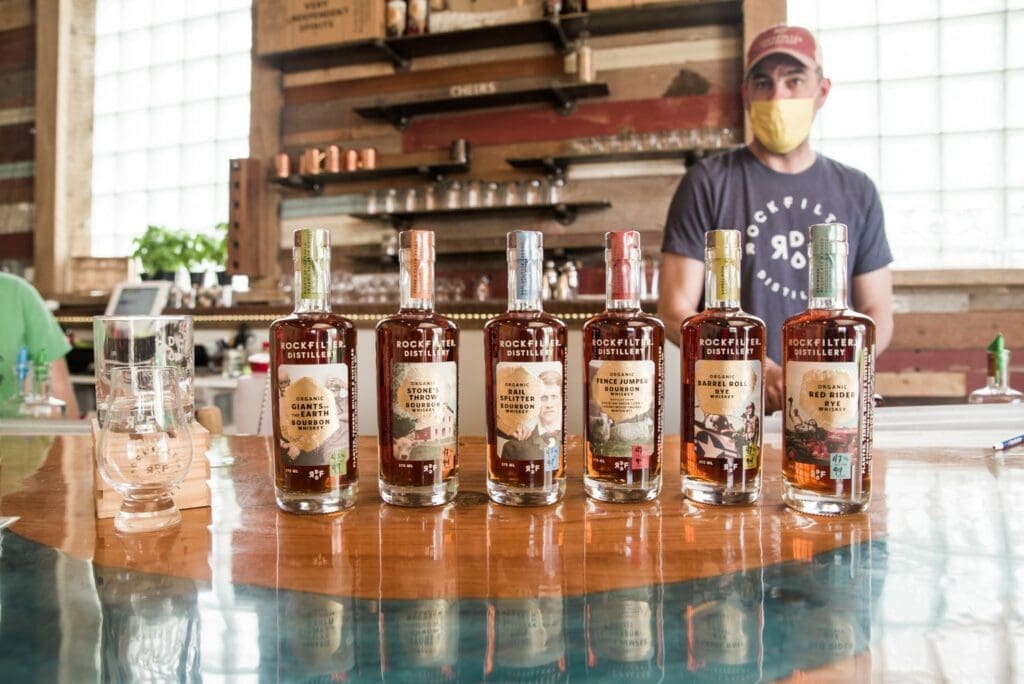 Rockfilter Distillery | Bourbon & Whiskey
Did you know there's AMAZING bourbon made right here in our backyard? Rockfilter Distillery is an hour's drive away from Rochester, nestled in Spring Grove. I highly recommend you make the drive down to sample all the goodies, try the cocktails (have you ever tried a smoked bloody?), and pick out a bottle or two.
WHY:
Rockfilter is a farm-to-bottle distillery. The unique heritage seeds they grow are non-GMO, untouched by pesticides, herbicides, or fungicides.
Hyper-local. They work with friends and count on neighbors. Some of their friends and partners include Schech's Mill, Dutch Charley Company, The Granary Woodshop, Werner Design Werks, Far North Spirits, Capra Nera Creamery, Giants of the Earth Heritage Center, and Houston County Historical Society.

Two limited bottle release-collaborations with MN local musician and writer Dessa.
Learn more about Rockfilter Distillery
Where to buy:
Andy's Liquor
Hy-vee Liquor Store
Rockfilter Distillery in Spring Grove
---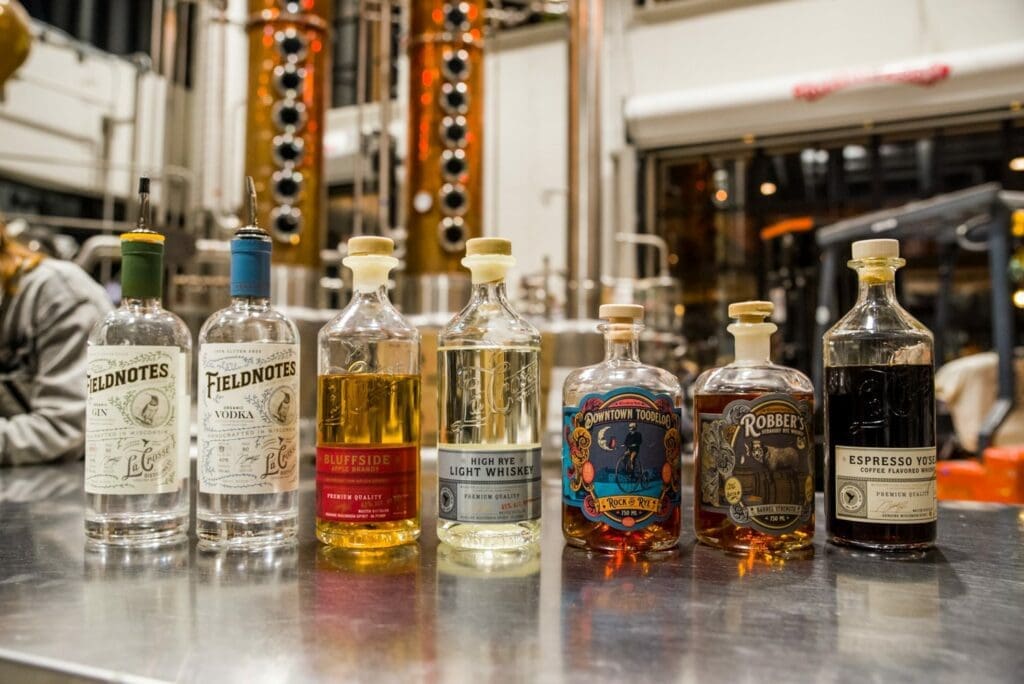 La Crosse Distilling Co. | Gin, Vodka, Rock and Rye, Coffee Whiskey
Just in case your friend or family isn't into bourbon or whiskey, you'll find everything else with La Crosse Distilling. This is another great location to go on a little field trip and enjoy good locally-inspired food, brew(yes, they have beer too), and craft cocktails.
WHY:
Similar to Rockfilter Distillery, La Crosse Distilling Co. uses organic heirloom ingredients, employ sustainable practices, and focuses on authentic quality.
The hummingbirds, bees, and butterflies are key to producing the seeds that fill the bottles- La Crosse Distilling Co. work with farmers who are growing open-pollinated crops that support pollinator habitat and healthy soil as well as a healthy environment for us all.
Award-winning, new American-style gin using botanicals such as lavender, bay leaf, thyme, and lemon. The result is a very floral and herbaceous gin with citrus notes without overpowering juniper notes that will convert non-gin drinkers.
Where to buy:
La Crosse Distilling Bar & Restaurant
---

Knotty Woodpecker | Wood Serving Boards, Chopsticks, Utensils, Tea
Every foodie needs tools for their foodie adventure. Knotty Woodpecker's kitchen tools feature local hardwood, traditional hand tools, Asian-inspired joinery, and no glue(glue is usually made of chemicals, and butcher block-style cutting boards are full of them).
WHY:
Durable and easy to take care of. One cutting board will last you YEARS, and if starts to show knife marks on the board, you can take it back to be planed down and it will look brand new again.
Unique carving. Asian-inspired carving patterns can be seen on the edges of the boards, each utensil piece is unique as they're all hand carved.
Knotty Woodpecker also offers knife sharpening service, you can get gift cards for your loved ones to ensure they have sharp knives for all their cooking.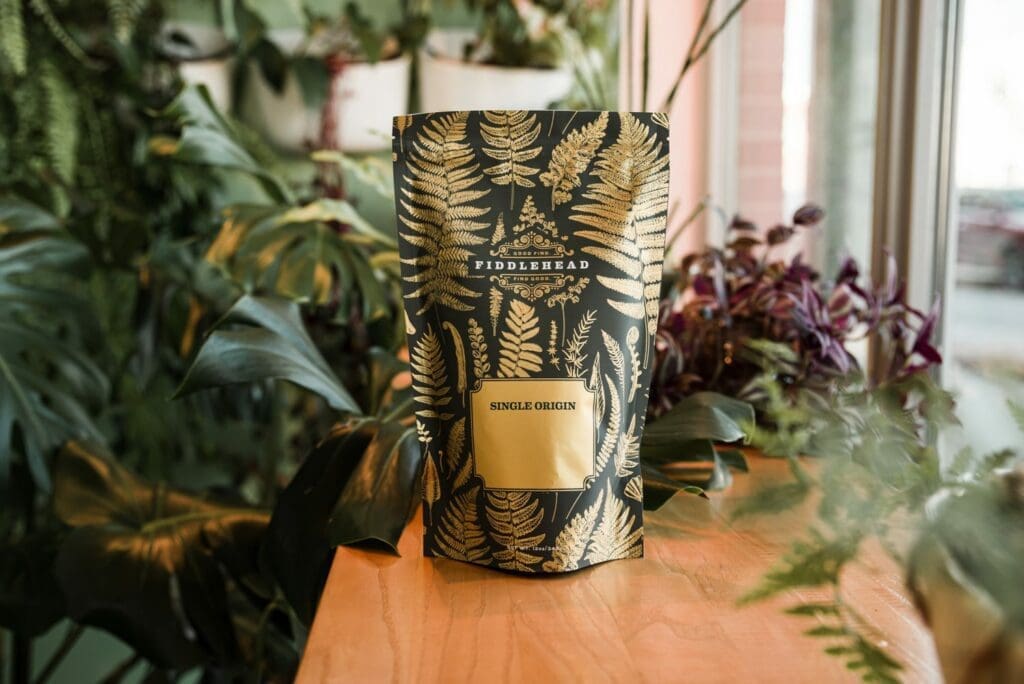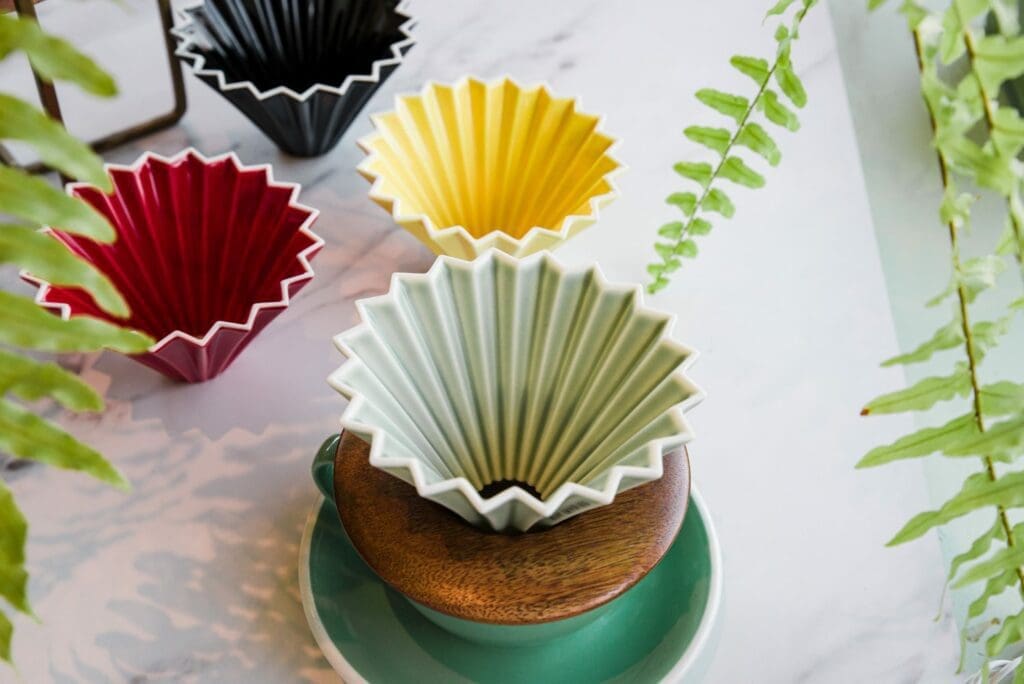 Fiddlehead Coffee Co. | Coffee Bean & Origami Pour Over Coffee Maker
Did you know? Fiddlehead Coffee Co. is one of the only shade-grown only coffee bean roasters in the COUNTRY. Why is shade-grown coffee important? Biodiversity. Coffee is a large industry, and people's obsession with coffee has led to environmental issues and social injustice. Buying shade-grown and better-than-fair-trade coffee beans are just a small part of giving back while enjoying a delicious cup of coffee.
WHY:
Locally roasted coffee beans.
Women-owned.
Gorgeous Origami pours over coffee makers to accompany the beans. You can get them at their Miracle Mile location, these social media-worthy coffee makers come in four different colors!
---

Whole Grain Milling Co. | Flour
Got a sourdough baker friend or family member? Locally grown organic flour is going to help them take their baking to the next level. I saw a huge difference in flavor raising my sourdough starter with local flour. Freshly milled flour adds a lot more flavor and nutrients to baking and Whole Grain Milling Co. offers a large variety of flour including whole wheat, rye, spelt, buckwheat, and different mixes.
WHY:
Locally grown and organic.
Large variety for all baking needs and possibilities.
If you just want the best corn tortilla chips to snack on, they have those too! Available in blue or yellow.
Where to get it: