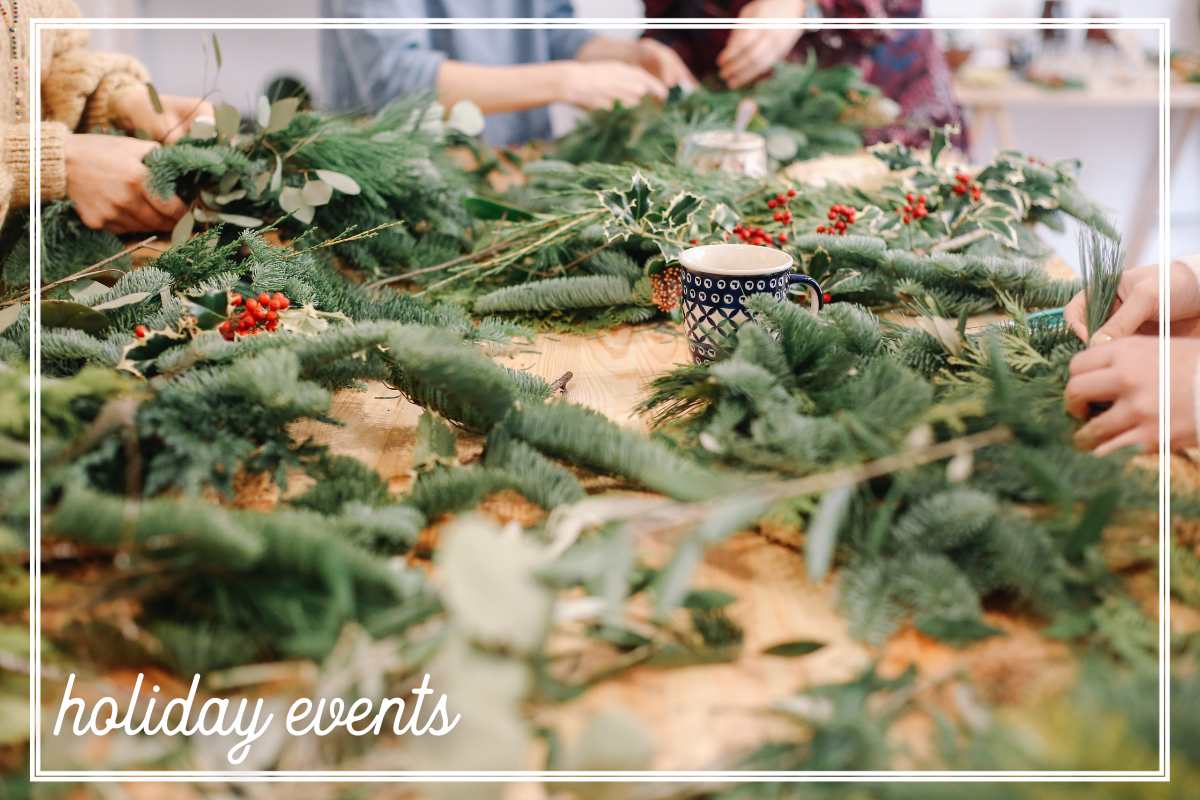 Holiday Events
Rochester MN has a fantastic variety of wonderful holiday events for everyone this holiday season!
Our local businesses have worked hard to provide festive, supportive, and fun events for our community.  Click on the dates below to be taken to a list of events for that week!
Have an event to add to our list?  Click here to be redirected to our event calendar submission form!
holiday events
Sargent's is your destination for Botanical Bliss and Holiday Magic!
Apart from the biggest collection of houseplants in SE Minnesota, we've got a curated selection of unique gifts, specialty foods, and home décor. Come explore our tropical oasis while savoring a cup of artisan coffee from Café Aquí. Every visit to Sargent's is a welcome escape from our frigid Minnesota winters. Come see the place where Caffeine & Chlorophyll meet to make an unforgettable experience.
NOVEMBER 13 — 19
November 15, 2023
November 16, 2023
November 17, 2023
November 18, 2023
November 19, 2023
holiday events
NOVEMBER 20 — 26
November 21, 2023
November 22, 2023
November 23, 2023
November 24, 2023
November 25, 2023
November 26, 2023
holiday events
NOVEMBER 27 — DECEMBER 3
November 27, 2023
November 28, 2023
November 29, 2023
November 30, 2023
December 1, 2023
December 2, 2023
December 3, 2023
holiday events
DECEMBER 4 — 10
December 4, 2023
December 5, 2023
December 6, 2023
December 7, 2023
December 8, 2023
December 9, 2023
December 10, 2023
holiday events
DECEMBER 11 — 17
December 11, 2023
December 12, 2023
December 13, 2023
December 14, 2023
December 15, 2023
December 16, 2023
December 17, 2023
holiday events
DECEMBER 18 — 24
December 18, 2023
December 19, 2023
December 20, 2023
December 21, 2023
December 22, 2023
December 23, 2023
December 24, 2023
holiday events