Chip Shots is the latest entertainment space coming to Rochester in April. It's the perfect spot for your next date night, work party, or a night out with your family, and a great way to stay active no matter the weather or season.
Located in the old Shopko North building on North Broadway, they have something for everyone. There's three pickleball courts, six sports simulators, ping pong tables, and a massive AstroTurf area for cornhole. This family-friendly space will be worth checking out!
Website: https://chipshots.us/
Address: 3708 Broadway Ave N Suite 140 in Rochester, MN
Phone: 507-361-0401
Hours: Monday-Thursday 6am-11pm, Friday 6am-12am, Saturday 8am-12am, Sunday 8am-10pm
Facebook: Chip Shots
Pickleball
Play pickleball year-round at Chip Shots! They've got all the gear you need, or you can bring your own. Play for fun during the open-gym time or join a league if you're in the mood for some friendly competition.
For more on pickleball, including ways to get connected with a local team, click here.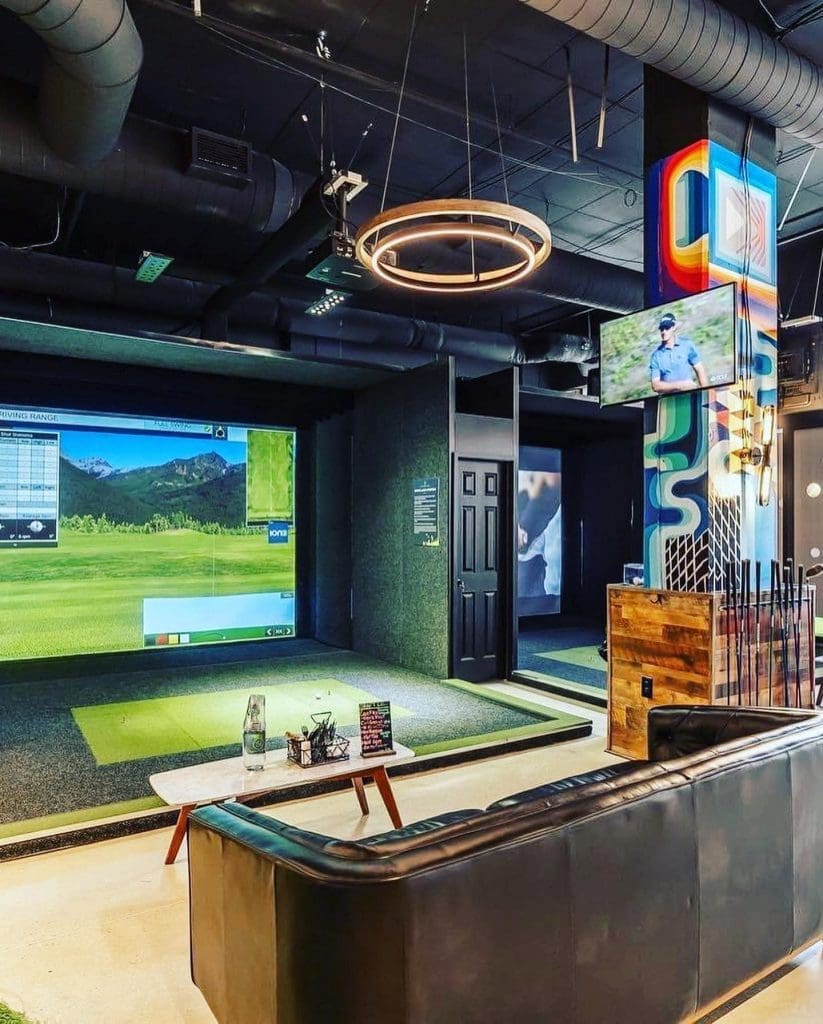 Golf Simulators
Chip Shots boasts state-of-the-art golf simulators to perfect your swing year-round! Experience the realistic feel of golfing at over 100 famous courses from around the globe. Bring your own equipment or head to their pro shop to rent everything you need.
Ownership says, "Our simulation stalls give players access to exclusive PGA courses, challenges, skill-building games, and par-lowering experience all year long."
If golf isn't your thing, choose from other fun games on the simulator like darts and mini golf. Everyone will find something they enjoy!
For more about the golf simulators, click here.
Multisport Simulators
Chip Shots is the only place in the area that has SIX simulators under one roof. Multisport simulators are set up in separate private rooms, allowing up to ten people per room. In each room, players are surrounded by three massive screens. You and your team can choose from over nine hundred games and thirty-five different sports, including baseball, soccer, and wait for it…zombie dodgeball! There's also a car racing simulator!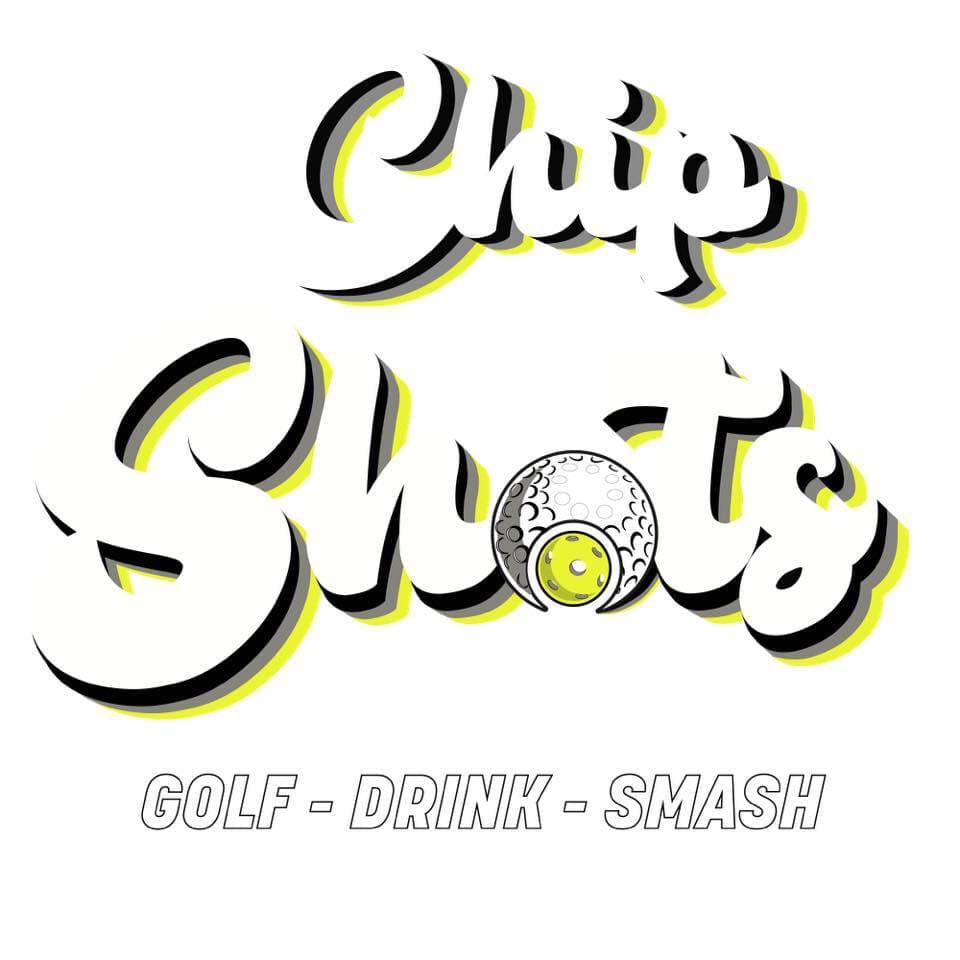 Cornhole
Are bean bags your thing? Head to the AstroTurf area! It's big enough to hold up to sixty boards at a time! Chip Shots is the perfect location to host your next tournament.
For more about the game of cornhole, including ways to get connected with a local team, click here.
There's More!
Chip Shots has a full-service bar and kitchen that includes a dessert and kid's menu as well. Choose from eight different pizza options, four hot dog varieties, shareable appetizers, and more. Some pizzas come with fun names like "Pickle Me" and "Porky Goodness." We're excited to check out the Truffle Tots! View the full menu here.
Are you already planning your next night out? Be sure to book in advance to secure your spot. And they're also available to host events like birthday or office parties.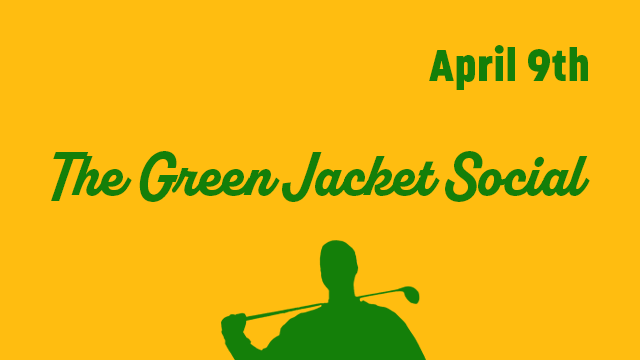 Join Chip Shots to kick off their opening at The Green Jacket Social on April 9th. The Green Jacket Social will feature cornhole, golf, and pickleball tournaments (must be 16 years of age to participate). Click here to register.
Leagues begin Monday, April 11, to join or find out more information, click here.