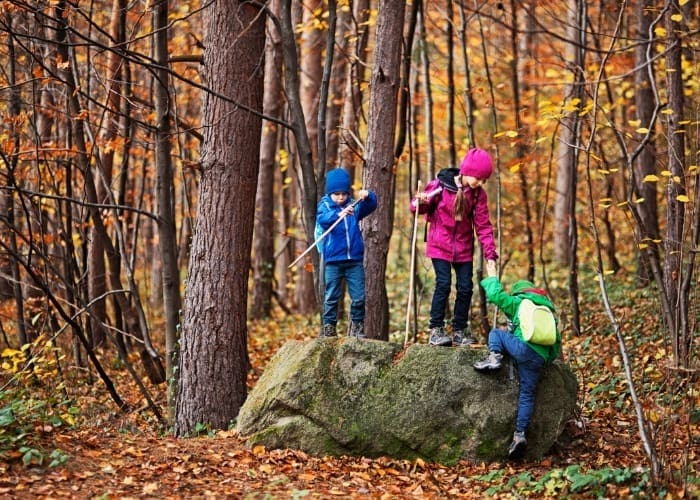 Ah, fall. It's no secret that we love Autumn here at Rochester MN Moms Blog!
After all, we love our fall food, going to apple orchards (see our tips for how to find the best apple here!), making apple sauce and apple butter, and going for hikes to view the fall colors. (Here are our favorite hikes around the Rochester area.)
We absolutely adore seeing the signs of the seasons changing outdoors, but here are a few signs of Autumn that you can see pretty much ANYWHERE you go.
In the past we've made free family scavenger hunts for nature walks and farmers markets.
Here is a fall scavenger hunt that you can do while walking through Target and sipping on your favorite warm beverage.
(Psssst! My favorite autumn-themed beverage is an apple chaider.  Donations are ALWAYS accepted.)
Pumpkin Spice anything.  Because obviously.  I'm surprised they don't have pumpkin spice gasoline at our gas station.
Caramel.  The perfect complement to so many tasty fall treats.
Apples.  We like ones that are picked from our local orchards.
Leggings.  To be honest, this is the first year I've cashed in on this trend.  WHAT WAS I THINKING?!  Leggings are so dang comfortable, I might live in them forever!
Infinity scarf.  The best friend to mamas with toddlers.  Goop/boogers/food/spitup on your shirt?  No biggie.  Just cover it with an infinity scarf, and no one needs to know!
Leaves.  See if you can make a color wheel with as many shades of leaves as possible.  Post it on instagram for cool mom points.
Migrating geese.  Because Rochester.
Football jersey.  Which team are you cheering for this year?  I'm a Chicago Bears fan, because I can have an easy and predictable season.  Every. Year.  No high expectations, no disappointments.
Decorative corn.
Carved or decorated pumpkins.
Mums.  The cutest and cheapest way to add some fall punch to your home decor.
A rake.  Bonus points if you can get your kids to use one properly.  You can sit back with your pumpkin spice latte and watch them do their adorable leaf pile jumping.
Flannel.  Sooooo cozy.
Blaze orange.  I asked my husband what a sign of fall was.  This was his contribution.  (Hello, hunters!  Please stay safe this year!)
Knee-high boots.  Oh, these darling boots that do wonders for giving mom-bods a shapely and lengthier appearance.  I need a few new pairs this year, so if you spot any amazing deals, hook me up!
Fall Finds Scavenger Hunt | Rochester MN Moms BlogWhat are your favorite signs of fall?
artwork by Rochester MN Moms Blog contributor, Kelly Hicks