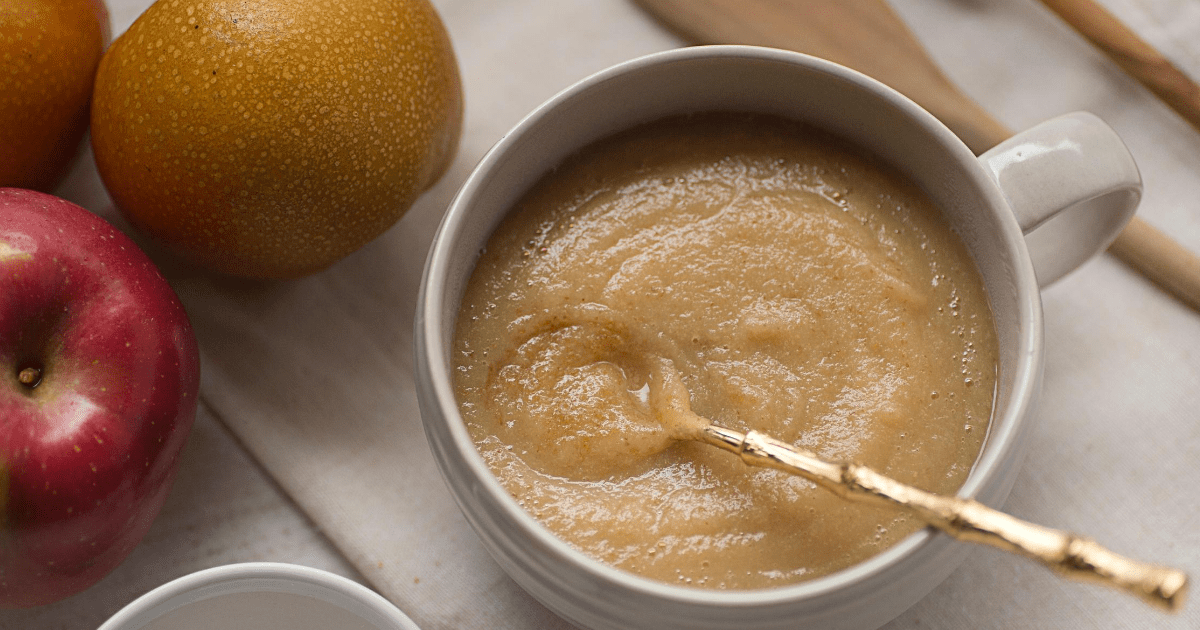 There is little that is more comforting than the smell of cinnamon and apples baking in your kitchen on a fall day. Baking with apples just feels like one of those time-honored, can't miss fall traditions. I remember making pies and sauce with my grandmother in her kitchen when I was younger.   Now, one of my favorite things to do with my freshly picked apples from the orchard is to make applesauce. It brings back sweet memories of cooking with my grandmother in her kitchen and is a delightful mid-winter treat when you want to reminisce about cool, brisk days and bright, blue skies.
Making applesauce might be a daunting idea, but this recipe is so easy as it uses your slow cooker.  You can set it and forget it!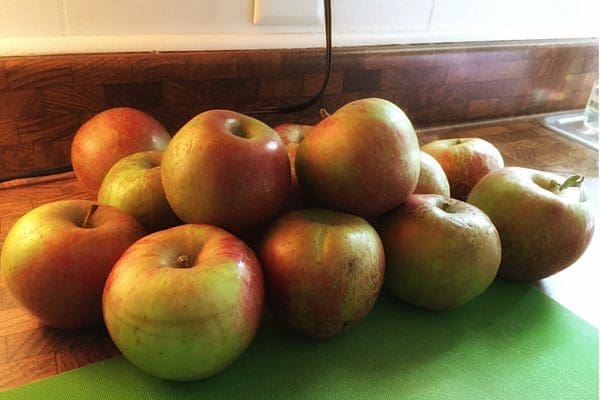 Cinnamon Applesauce
12 – 14 apples (I use a variety of sweet and tart.  For this batch I used Haralson and Honeycrisp)
2 tablespoons lemon juice
1/2 teaspoon cinnamon
Water
Optional:
Cloves
Sugar
Peel all the apples and cut into 8 wedges each. Chop wedges into even pieces.
Add the apples to into the bowl of your slow cooker.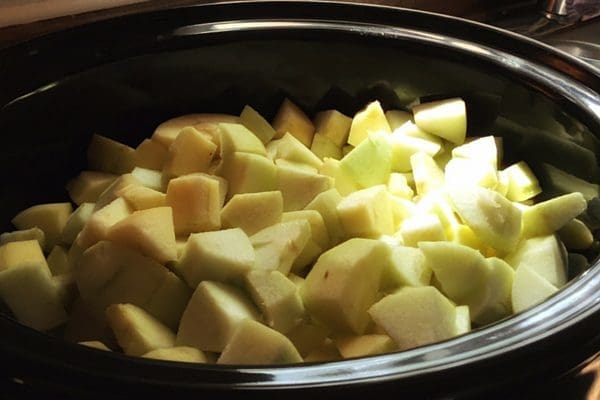 Add in lemon juice, cinnamon, sugar and cloves (if using).  For an applesauce consistency add about a cup of water.  For apple butter, add approximately 1/2 cup of water.  Stir to combine.
Cook apples in slow cooker on HIGH for 4-5 hours, stirring occasionally.  When apples become fork tender, turn off the slow cooker.  You can either use a fork or other kitchen utensil to mash the apples to preferred consistency or an immersion blender to quickly blend to desired consistency. I recommend using the immersion blender if you prefer apple butter as this will give you a very smooth consistency.
After mashing or blending, wait for apple sauce to cool and then spoon into freezer safe containers or jars if you plan to refrigerate or give as gifts.
Enjoy!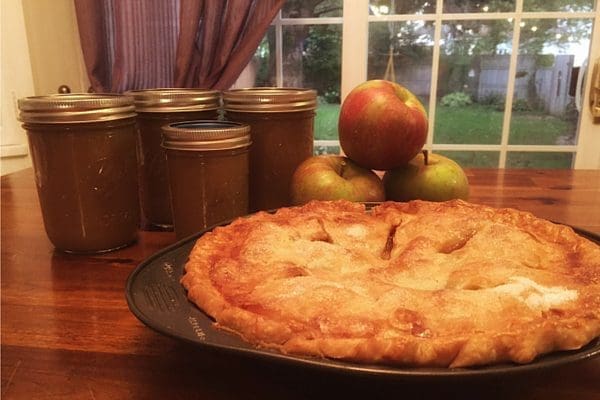 Looking for the perfect apple orchard in the Rochester area to pick your apples?  Check out our Apple Orchard Guide!