Sourdough bread is delicious and fun to make, but it can be very time consuming. What if you want an artisan loaf without all the hard work of waiting for the starter to be ready and hours of bread proofing? Here's a list of where you can get sourdough bread around Rochester.
Visit a bakery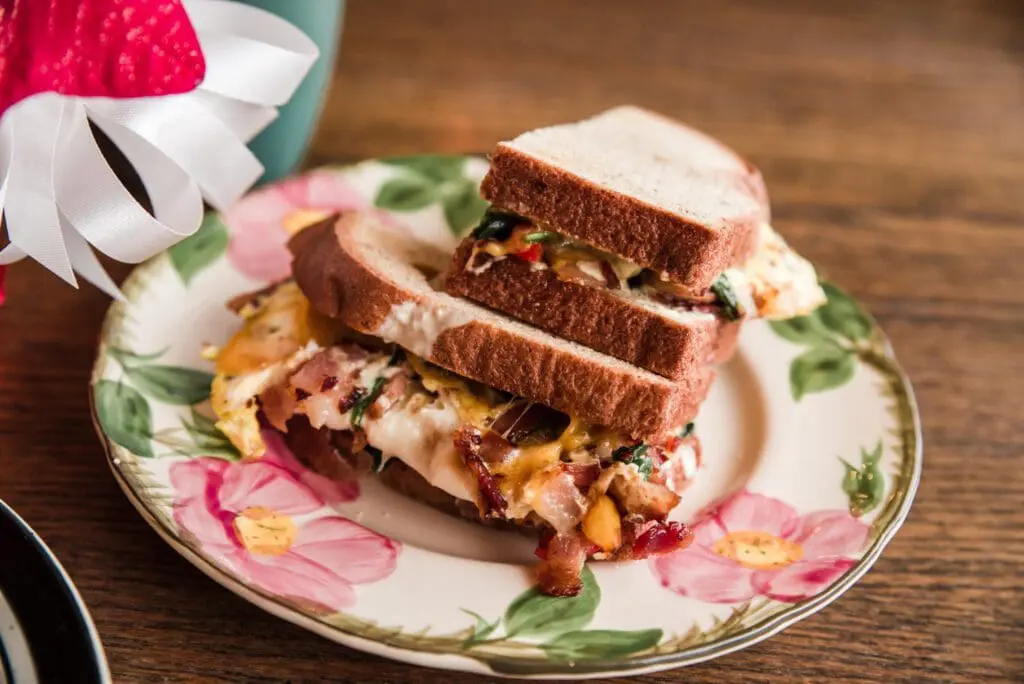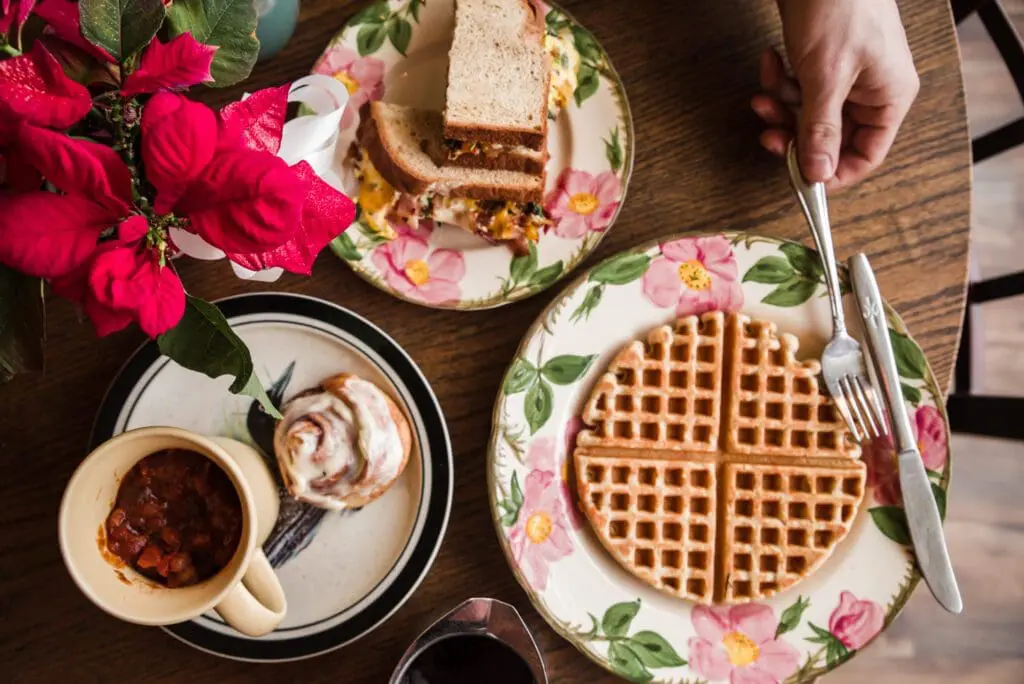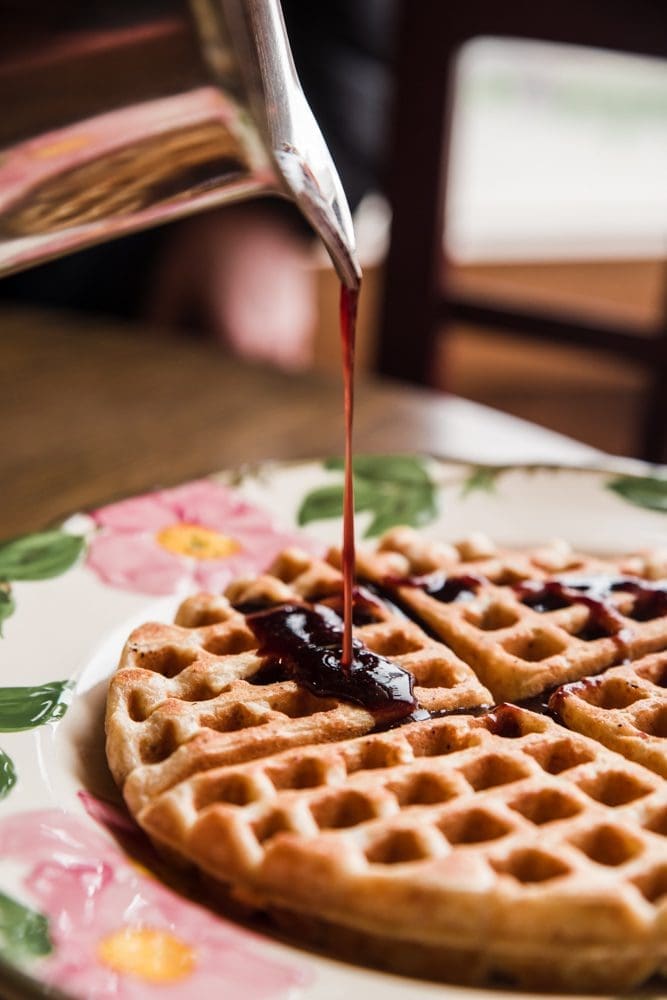 Carly Mae's Bakery is located on the main street of Chatfield. They opened their doors to the public in September 2022, offering loads of baked goods, and sourdough, and offers dietary and allergy-restrictive options. This little bakery/ cafe is also a great place to get breakfast! Their breakfast sandwiches are delicious and their waffles are served with house-made berry jam!
Hours:
Monday & Saturday 6 am-2 pm:
Wednesday-Friday 6 am-3 pm
Tuesdays & Sundays: CLOSED
Contacts:
507-867-7054
carlymaesbakery@gmail.com
Address:
209 Main Street South
Chatfield, Minnesota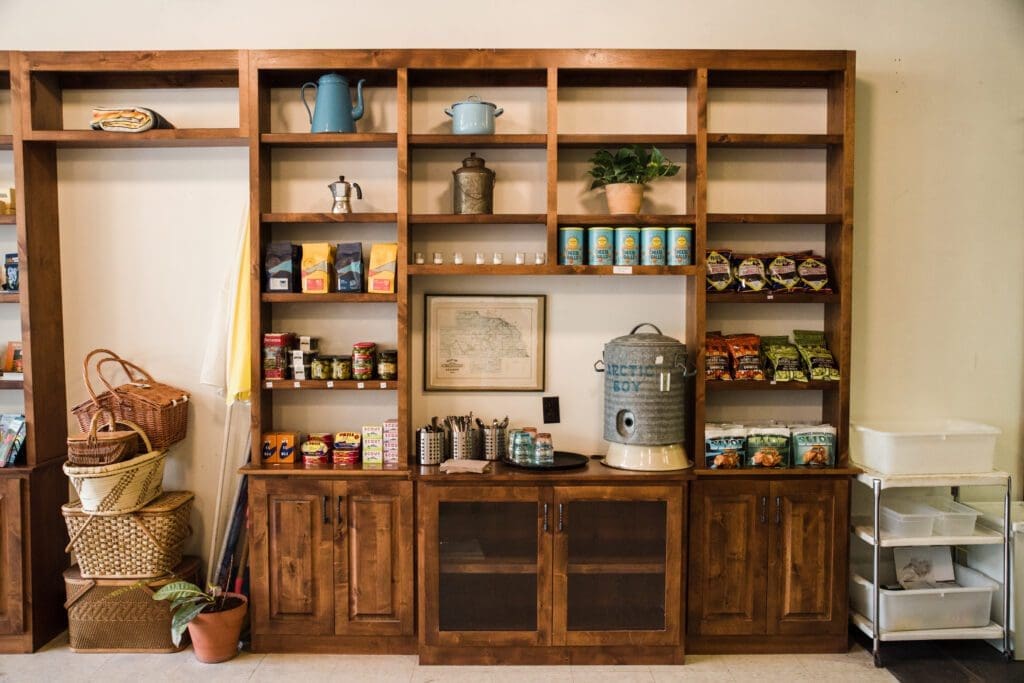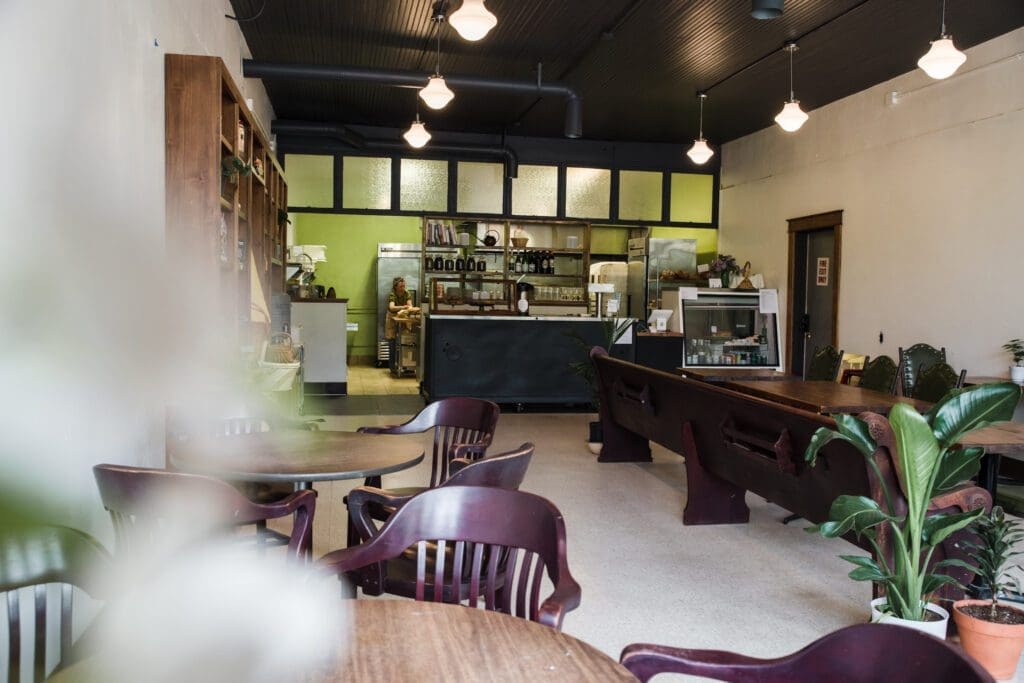 The Basic Place started at the Rochester Farmers Market where their bread would sell out by 10am in the summer. They now have their own storefront in Hammond by the bike trails and a canoe landing of the Zumbro River. This makes The Basic Place the perfect place to visit in the warmer months before or after tubing. The space is super cute. On top of sourdough bread, you'll find scones, baguettes, a variety of pastries, wine, beer, coffee, and other N/A drinks plus local cheese and build-your-own picnic baskets! You can even rent a picnic basket!
Their hours varies, check their website for the latest update.
Address:
312 Center St E,
Hammond, MN 55991
Bakers Found at the Rochester Farmers Market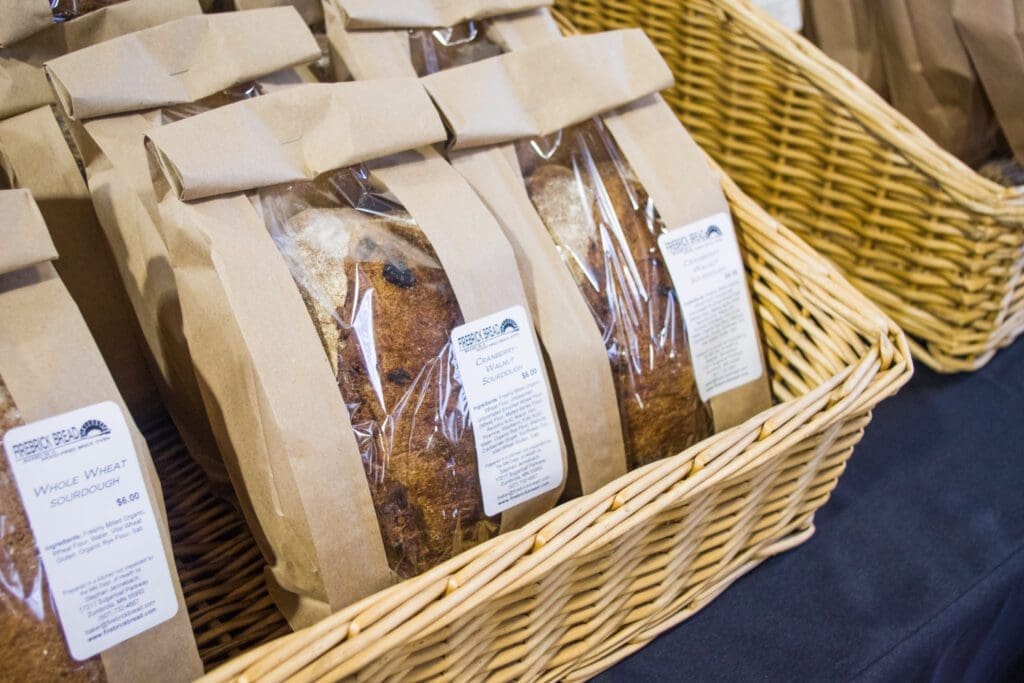 Stephan Jennebach was born and raised in Germany and came to the United States in 1995. Having learned the craft of baking in the "Old Country", he decided to continue the art here in his new home in Zumbrota, Minnesota. In the summer of 2011, he built a wood-fired brick oven in his backyard and started producing hearty, healthy, wholesome breads for his customers. You'll find him with his Firebrick Pizza Truck at local events, farmers markets, and breweries in the summer, and delicious bread at the indoor market in the winter times. On top of an array of sourdough breads, he also makes pizza crusts that are ready to be covered with your favorite pizza toppings to recreate that delicious woodfired pizza in the comfort of your own home.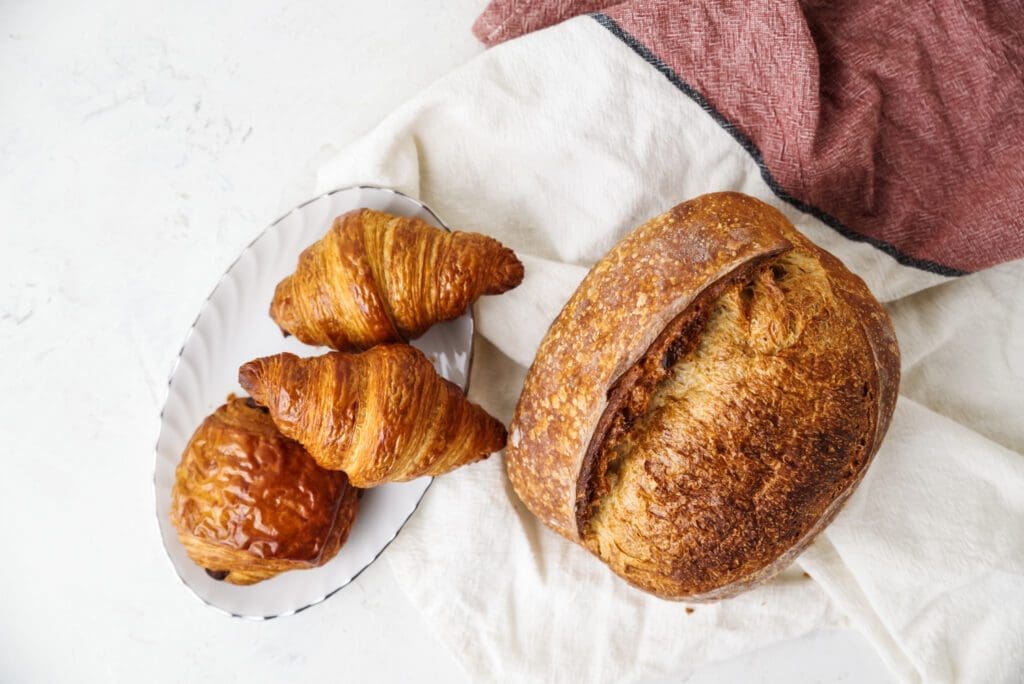 Persimmon Bakeshop is known for their high-quality local ingredients- using Hope Butter for their croissants and local, freshly-milled flour for their sourdough bread and baked goods. They have the best croissant in Rochester, hands down! Persimmon Bakeshop's sourdough bread is the closest to what we bake at home, and we love the taste of it. They usually sell out within an hour of the market starting, so reserving a loaf online is highly recommended if you don't want to get up early. It's totally worth it.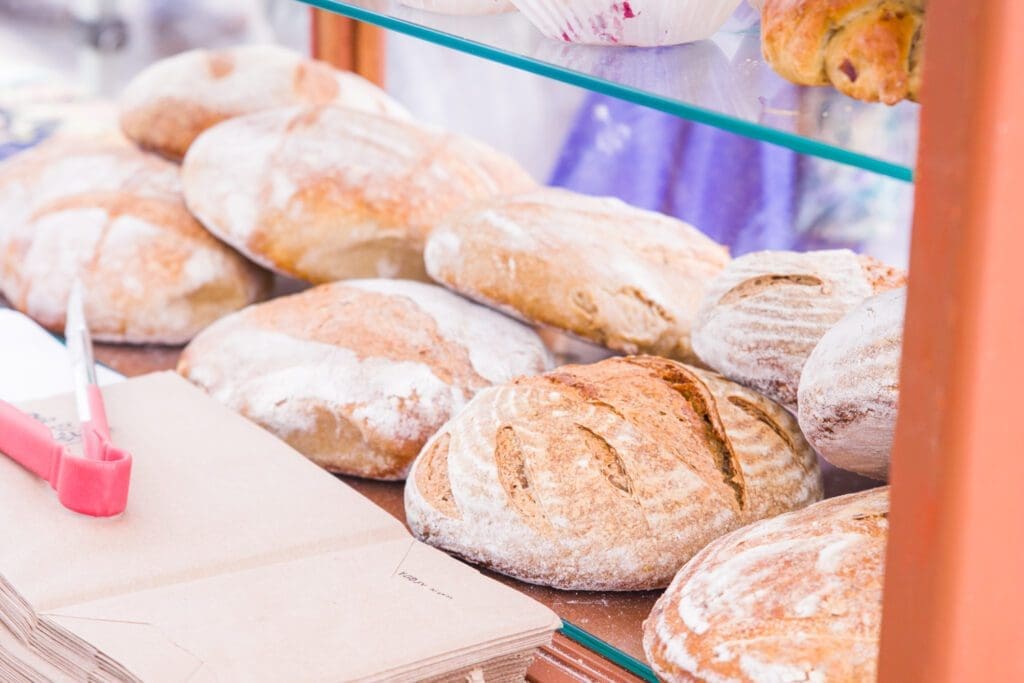 If you're looking for a crusty, wood-fired sourdough bread, Squash Blossom Farm is for you. Many of their breads are made with organic, locally-grown, heritage grains (such kamut, spelt, einkorn) which they mill into flour themselves just before baking. Freshly-baked sourdough loaves are delivered to the Peoples Food Co-op every Tuesday and Saturday morning, and are also available at the Rochester Farmers Market on Saturday mornings.
Order for Delivery
Get really amazing farm-to-mill-to-bakery Baker's Field sourdough bread delivered to your doorstep along with other essential groceries you need. We found Baker's field flour and bread before sourdough became popular during covid, and we are obsessed with local ingredients and want the freshest and most nutritious flour possible for sourdough baking. Baker's Field is one of the only flour companies that stone-mills locally grown grains to retain the most nutrition possible. Since the founder is a baker, all their flour is milled with bakers in mind and they also bake amazingly flavorful bread with the perfect chew! Their baked products include sourdough bagels, filone, table bread, sandwich loaf, brioche, and rye bread. Their flour is also available to order if you want to bake for yourself!
Local doorstep also offers Carly Mae's Bakery for delivery.