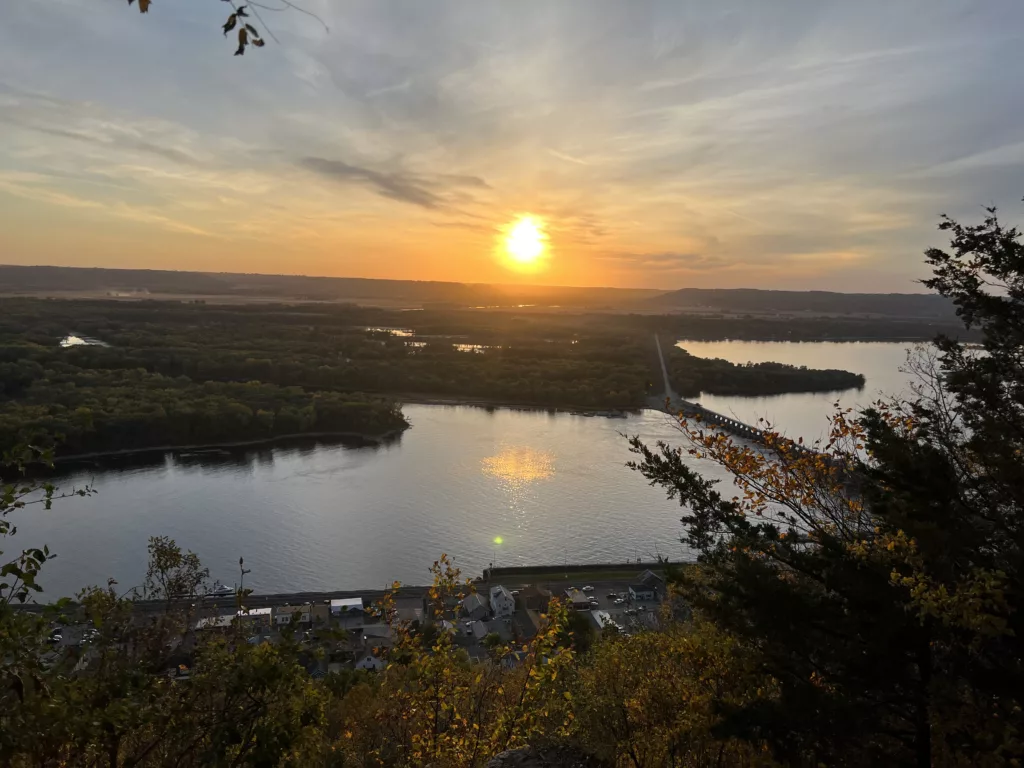 Fall is a great time to go for a drive on a Saturday or Sunday afternoon, and the bluffs along the Mississippi River in Wisconsin offer incredible views. It's only about an hour's drive from Rochester to some of the quaint river towns along Wisconsin's Great River Road (Highway 61)– such as Alma, Nelson, Pepin, and Stockholm, and totally worth the drive.
Here are some of the unique and interesting sites and towns along Wisconsin's Great River Road. Give yourself time to leisurely explore, starting with the scenic drive along the way. Take in the changing leaves along the river and bluffs, and appreciate the beauty of the season.
Buena Vista Park
Alma, Wisc., is home to the Buena Vista Park, which features a beautiful overlook of the Mississippi River and the town on Alma. Hike the trail to the top, or take a more leisurely approach by driving to the summit. Either way, bring a snack and drinks and take in the view!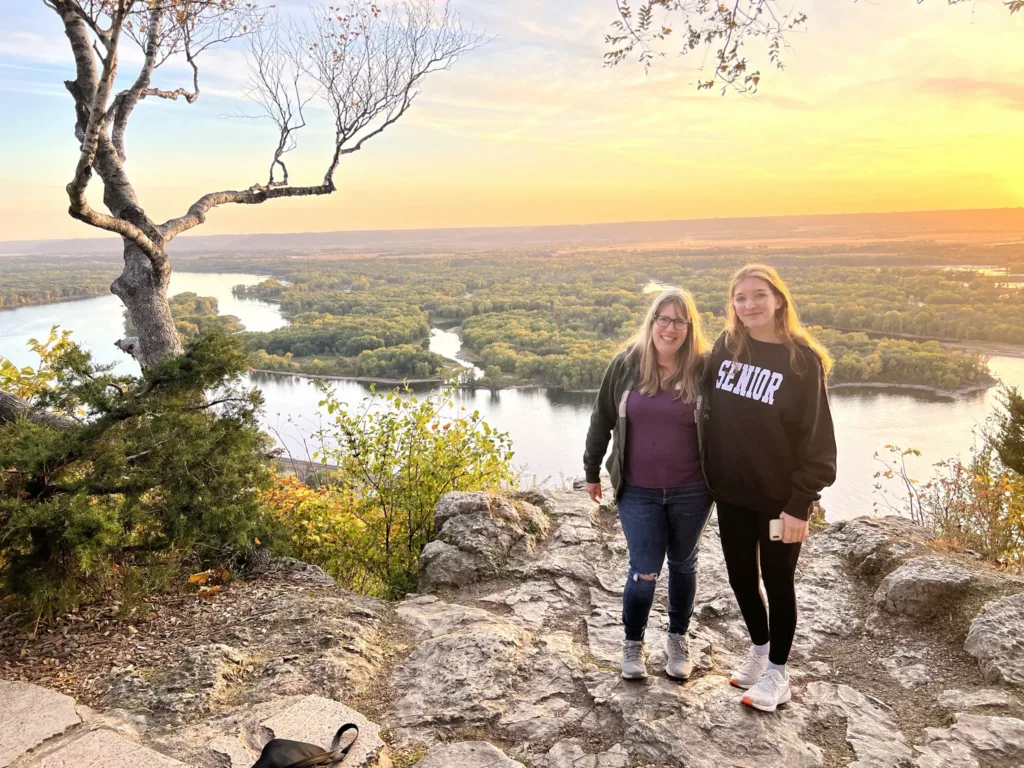 Nearby, you can find Danzinger Vineyards which features a variety of wine made from grapes grown in their vineyard, plus amazing views of the river and bluffs.
Nelson Cheese Factory
Drive north up the Great River Road to Nelson, Wisconsin, and stop in at the legendary Nelson Cheese Factory (also known as Nelson Creamery). Try one of the many kinds of awesome ice cream available or get a freshly made sandwich for lunch. Take home a few of the wide variety of Wisconsin cheeses, wine, or beer sold there too.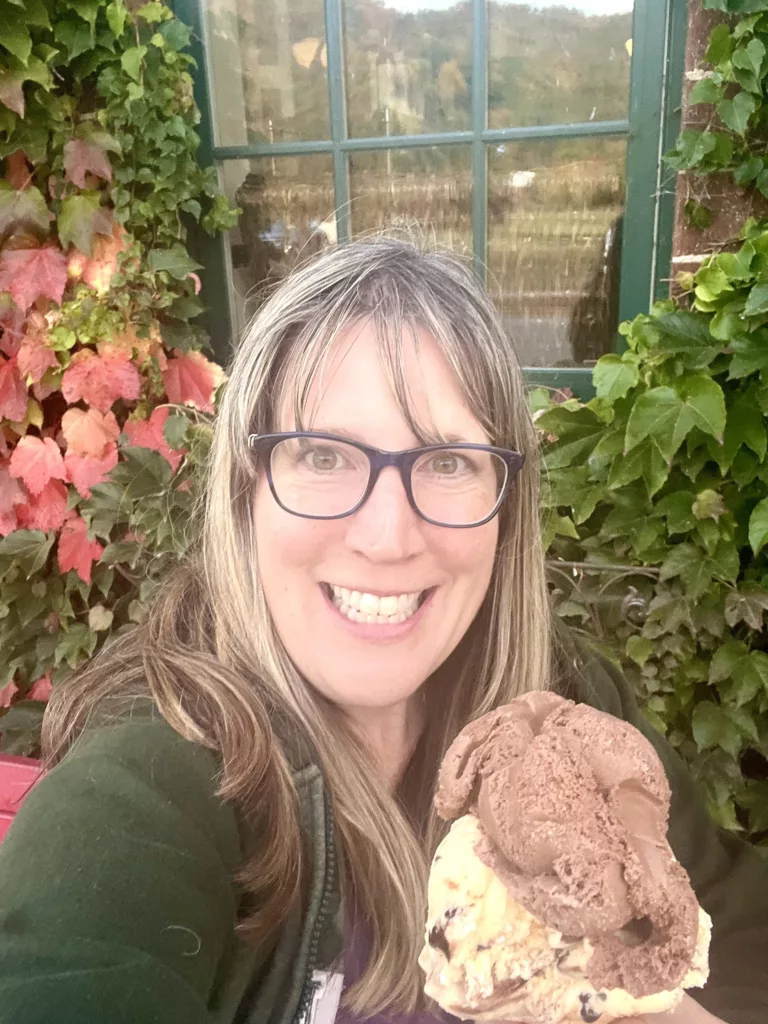 Laura Ingalls Wilder Museum and Cabin
A bit further up the road, you'll arrive in Pepin, Wisconsin. For fans of the Little House on the Prairie book series and author Laura Ingalls Wilder, explore the Laura Ingalls Wilder Museum. It features stories about Wilder, who was born just outside of Pepin, as well as the history of Pepin. You can also see historical clothing, a wagon, organ, school desks, farm tools and equipment, and kitchen accessories on display.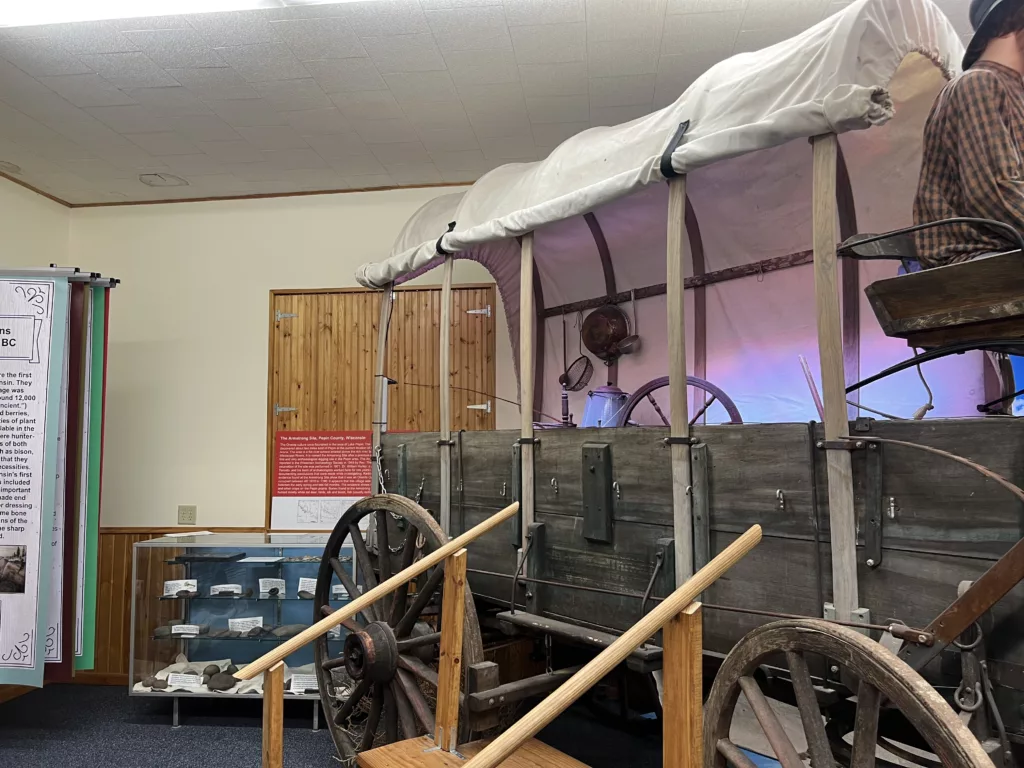 After visiting the museum, take a short drive out of town to the Little House Wayside Cabin, a replica of the Ingalls' cabin located on the property they lived on outside of Pepin. Ingalls Wilder wrote about her years growing up near Pepin in her book, Little House in the Big Woods. You can find directions to the Wayside Cabin here, or the helpful museum staff also can give you a map and directions to the cabin if you ask them.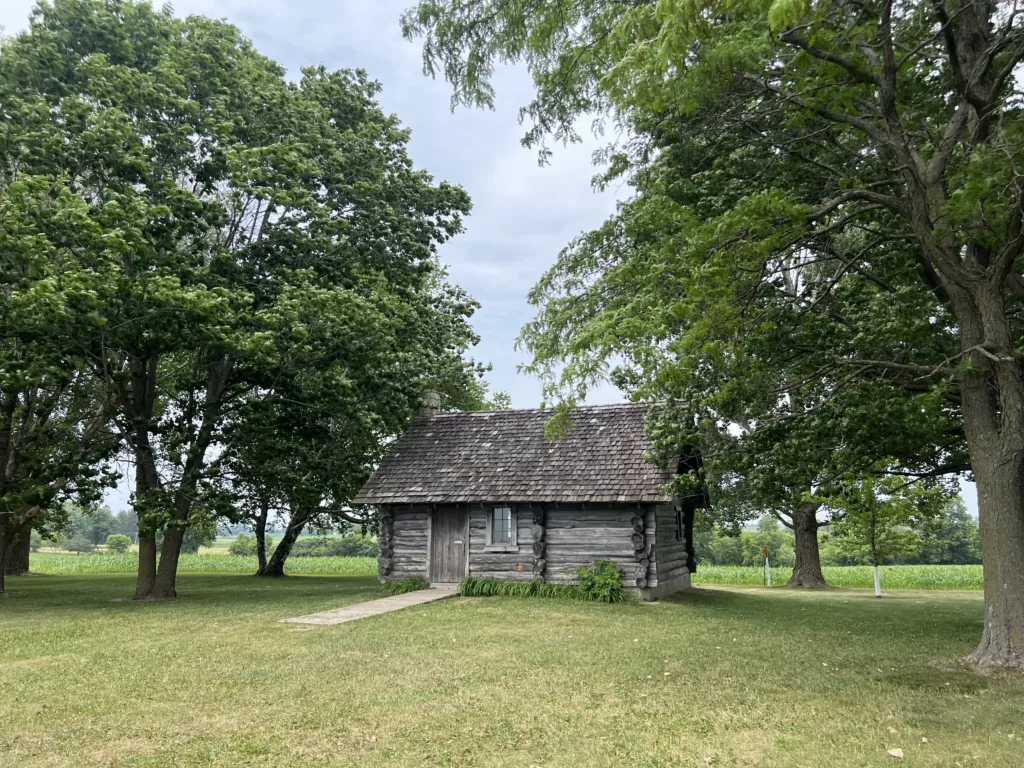 Pepin Eats and Drinks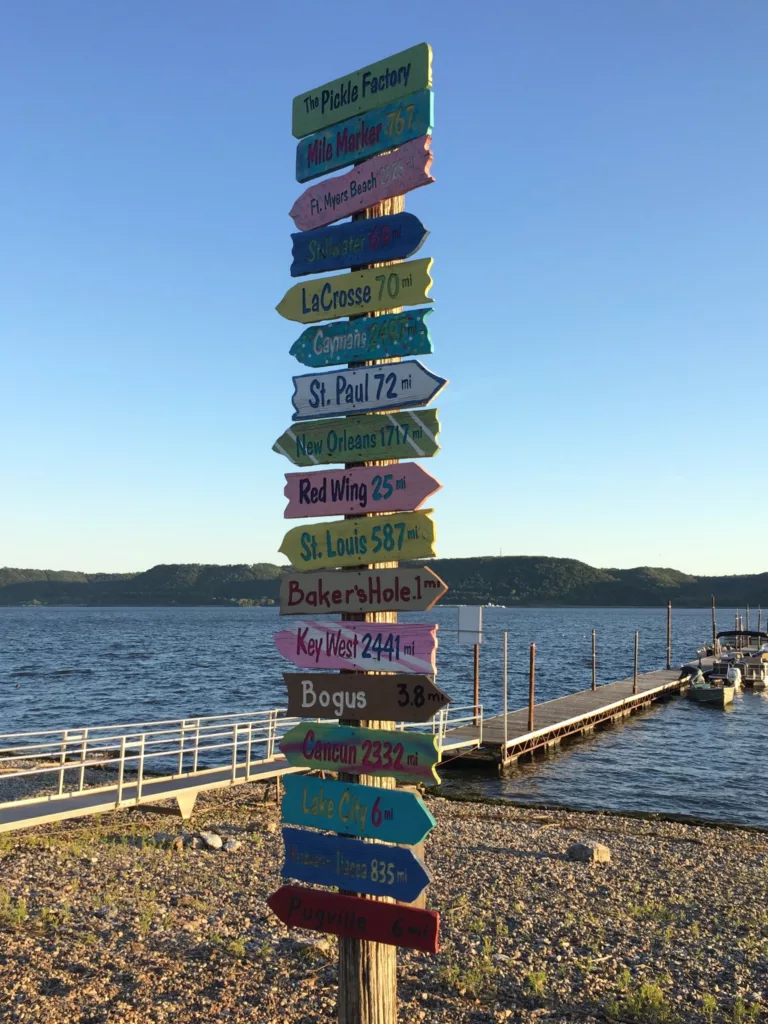 In Pepin, drive down to the waterfront for views of Lake Pepin. Grab lunch and try some Wisconsin cheese curds or the fried pickles at the Pickle Factory along the water. Nearby Harbor View Cafe offers excellent food made from scratch and lake views (open seasonally through Nov. 19, 2023). Pepin also has boutiques and shops that are worth stopping to see along the Great River Road.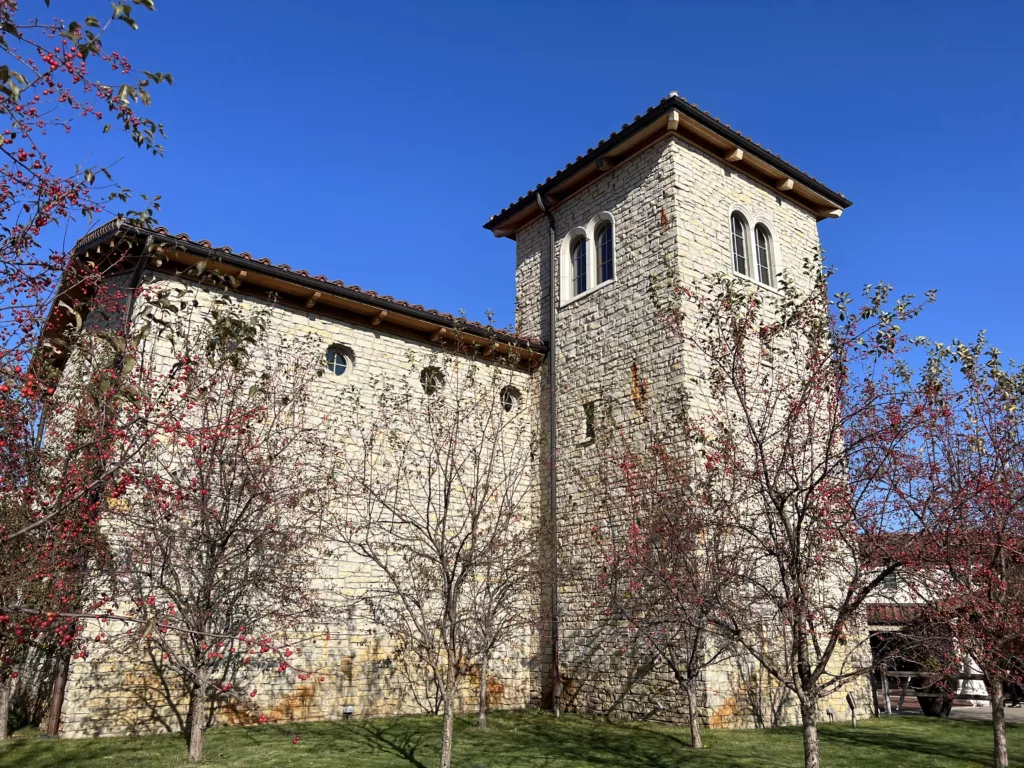 Just outside Pepin, get a taste of Italy at Villa Bellezza Winery, a vineyard and winery with architecture reminiscent of a village in Italy. In warm weather, you can sit out on the piazza near the fountain with a glass of wine and enjoy lunch from their country Italian restaurant, Il Forno. Wine tastings are also available in the tasting room.
Stockholm Pie and General Store
Drive a few miles north of Pepin to arrive in Stockholm. Stockholm has a variety of shops and businesses in renovated or restored older homes and buildings. Check out shops with Scandinavian goods, art, handcrafted items, clothing, Amish furniture, gourmet cooking items, and more. Scandihoo, pictured below, is a really fun shop to pop into.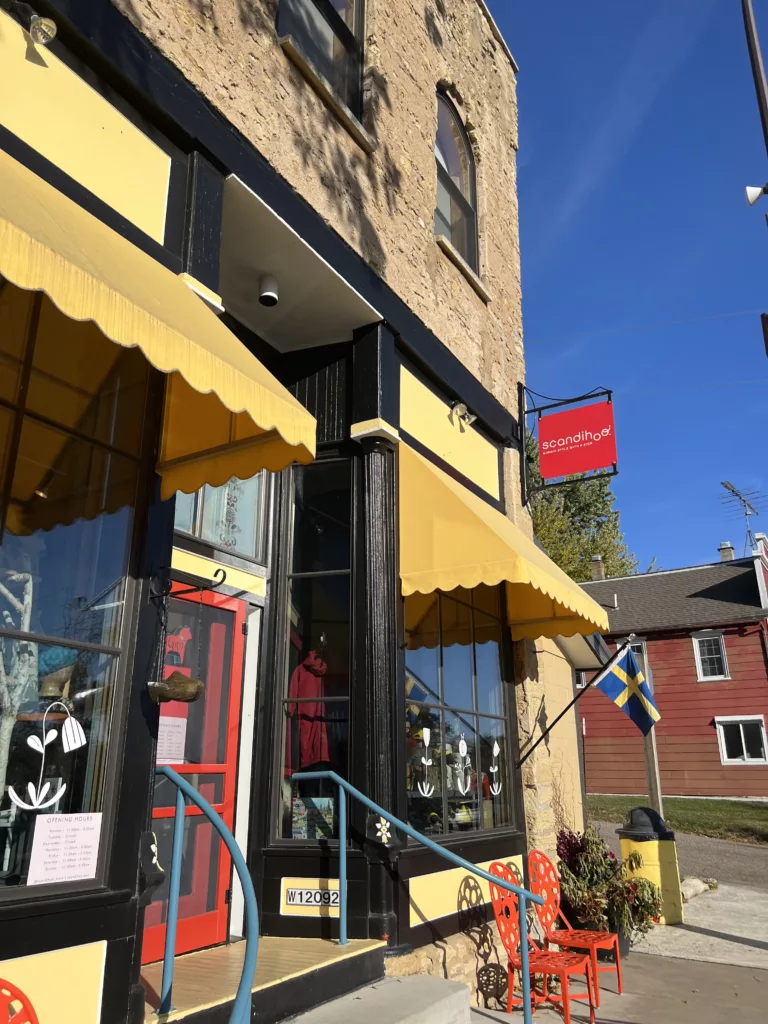 One of the most popular places in Stockholm is Stockholm Pie and General Store. This cutesy, homey bakery and general store is worth the stop. Make sure to arrive there early in the day to get a good selection of pies—they sell fast! Choose a slice – or a whole pie! – from over a dozen kinds of such as chocolate cream or Canadian maple. Or stick with a classic but tasty option such as apple pie a la mode. Browse through the general store for locally-made goods, housewares, and decor, and peruse their array of other baked goods, chocolates, ice cream, and more!
Driving Home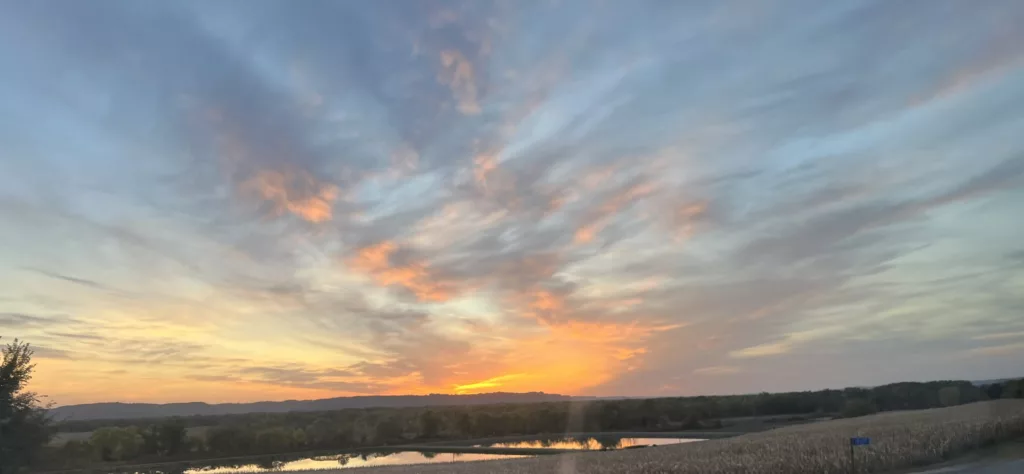 After all these adventures, you and your family or friends might be tired out and ready to head home. Meander back to Minnesota by driving back south along Wisconsin's Great River Road and catch the sunset over the river. Take the bridge to Wabasha and back to Minnesota for a peaceful drive home.