This post is sponsored by Ootori Sushi
---
Ootori Sushi has been serving the best sushi in Rochester MN since 2016. Owner and head chef Sammi Loo is a sushi aficionado, who's been obsessing over the art of sushi for decades. Growing up in a family of restaurant operators in Asia, Sammi has traveled, tasted, and learned a lot about the importance of good and fresh ingredients. Her sharp taste buds and broad palette are what determined her to open a sushi restaurant like no other in Rochester.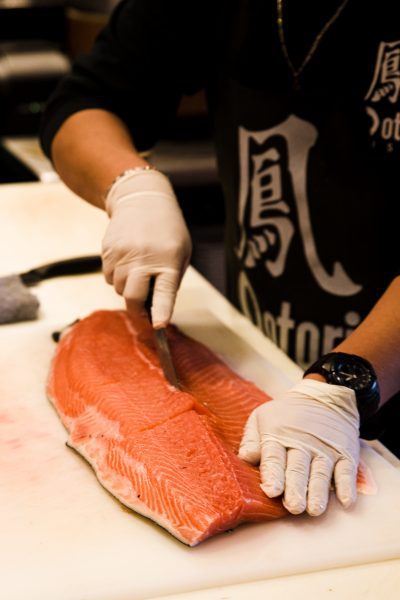 Ingredients
If you're looking for quantity, Ootori sushi is not your place to go, it's all about quality. (Also, please think about how it could be possible to have all-you-can-eat seafood in Minnesota where the closest ocean is miles away. It can't possibly be quality seafood for the restaurant to make money. You don't have to listen to me, I'm just a food snob who grew up on an island called Taiwan with family members in the fishing industry. I care too much about good food, sustainability, and small businesses to not say anything.)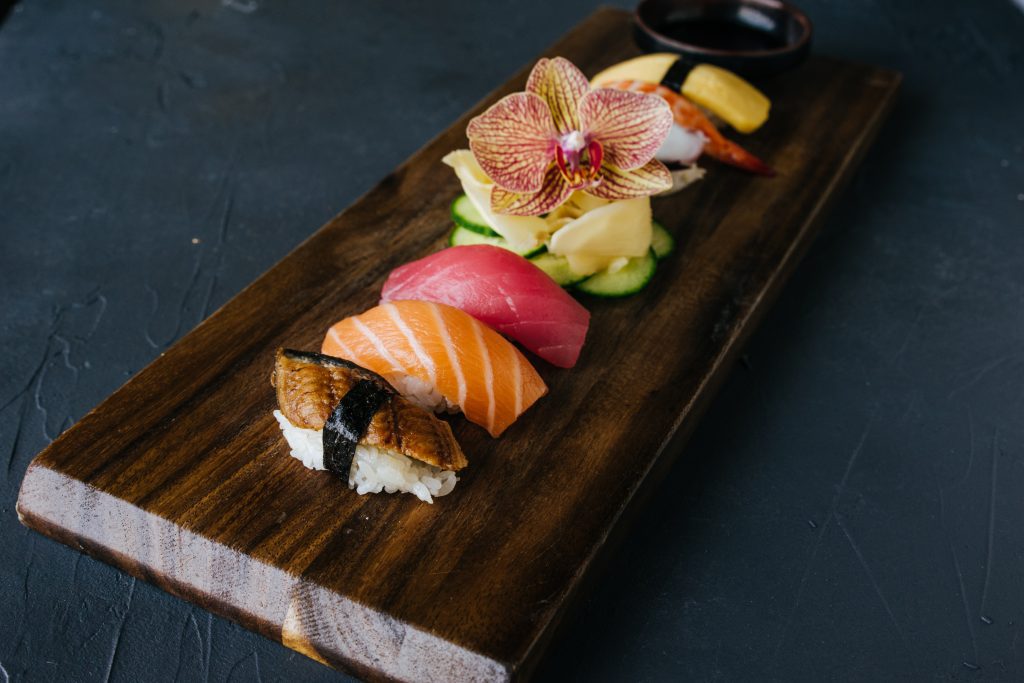 Sushi Rice
Some would argue that rice is the true soul of sushi, Ootori sushi uses the highest grade of California-grown Kokuho Rose sushi rice, mixed with their house-made sushi vinegar. The house-made vinegar contains Japanese rice vinegar, brown sugar for a more mellow flavor, and secret ingredients I'm not allowed to share with you. This is just one of the things that set Ootori Sushi apart.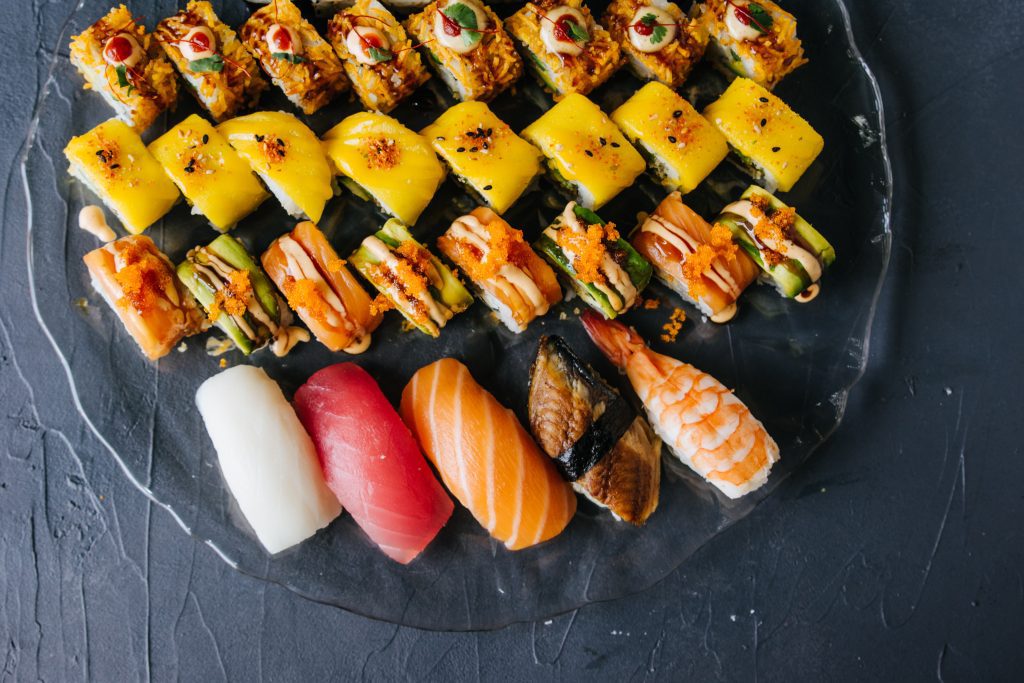 Seafood
Ootori Sushi purchases its seafood from a Japanese company that sources the freshest possible seafood where it's in season. Since it's a Japanese-owned company, they have a deep understanding of the quality that's required to make great sushi. Fresh tuna, salmon, masago, and other seasonal fish get delivered to Ootori straight from the source. Whole salmon is delivered to the restaurant and is then fileted by the chef on site.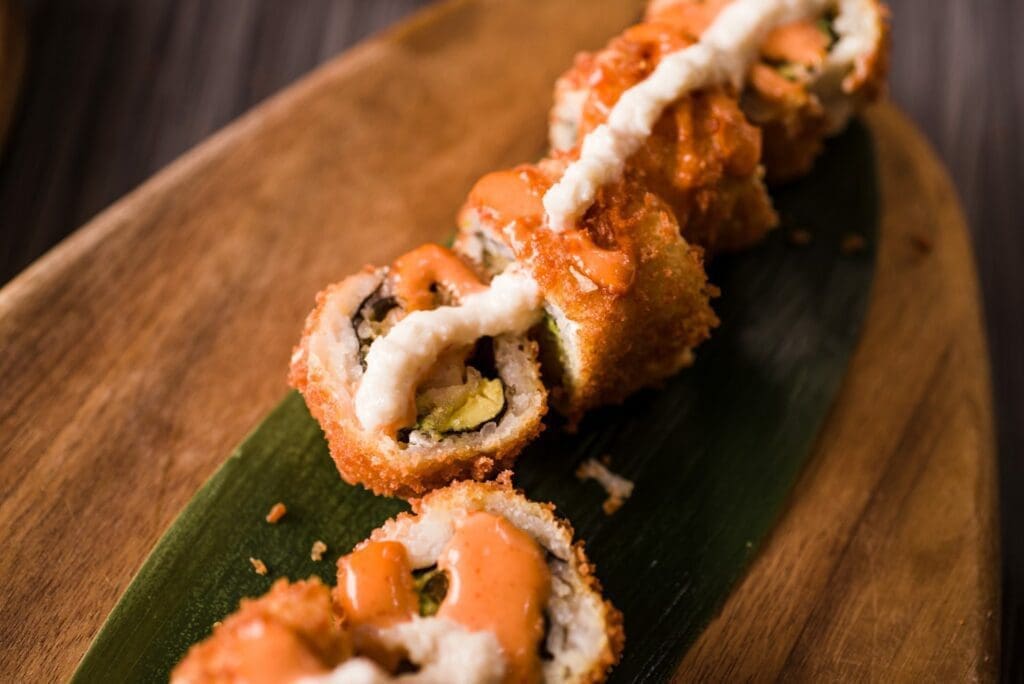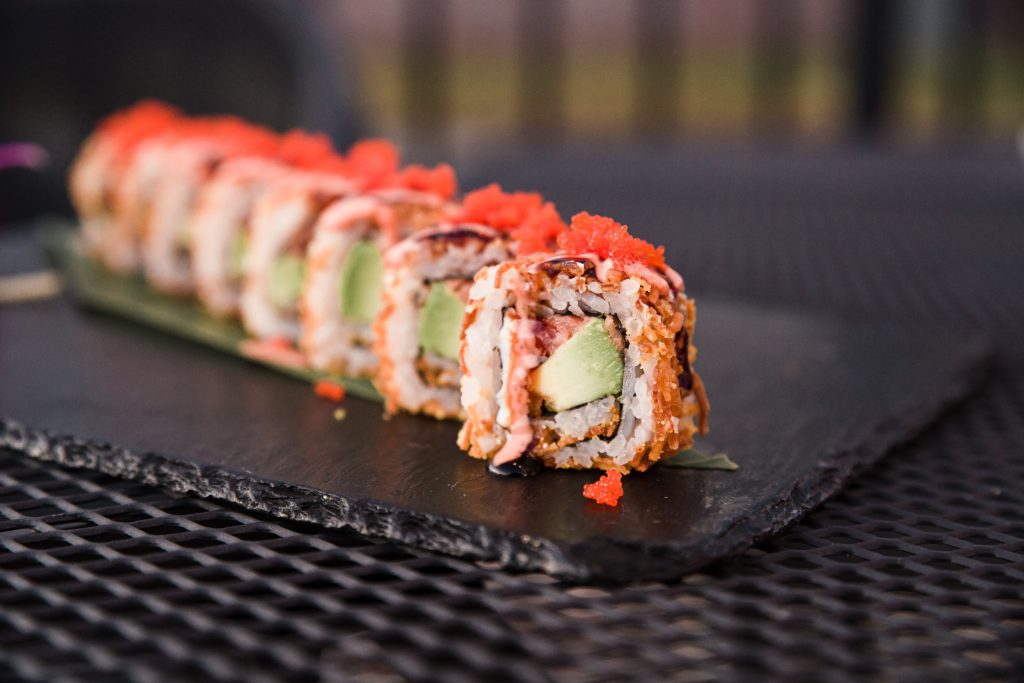 Untraditional Rolls
At Ootori Sushi, you'll find traditional Japanese fares and sushi but you'll also find innovative American-style rolls. "Rolls are inspired by the movies I loved", said Sammi "You'll find rolls such as Hidden Dragon, Crouching Tiger, and Mister Miyagi on the menu."
Ootori sushi takes pride in the golden proportion of the sushi rolls they create — the ratio between perfectly cooked and seasoned rice and other ingredients, the flavor combinations, and the variety of textures on each signature creation. "We don't simply put mayo and imitation crab meat on each roll. We never skimp on the ingredients and fresh fish!"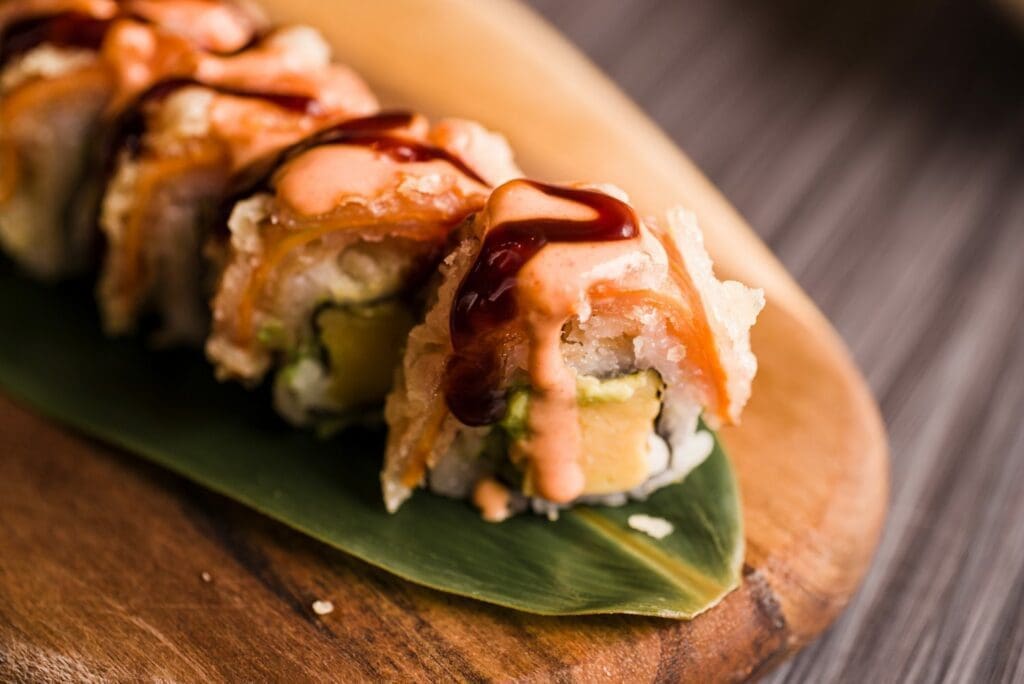 Vegan and Vegetarian Rolls
Now you might ask, "I like the idea of Sushi, but seafood and raw fish are really not my thing." Not all sushi contains fish or seafood, and Ootori has the largest vegetarian roll selection in all of Rochester! Sammi's personal favorites are Clumsy Ninja and MoYasai.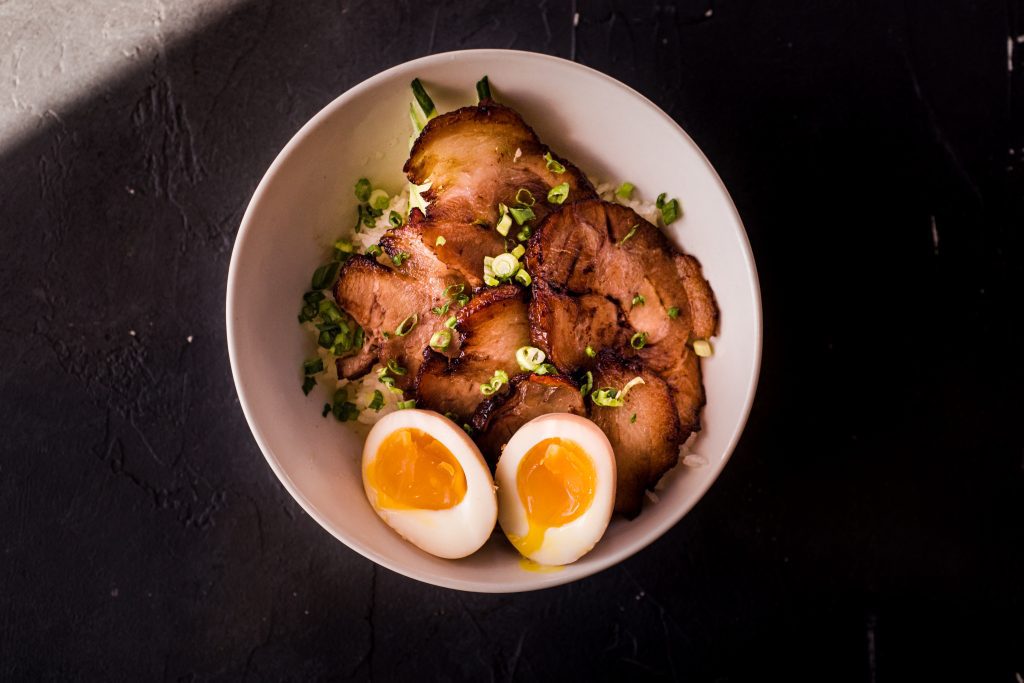 Classic Japanese Food
On top of the vegetarian rolls, Ootori offers a variety of traditional Japanese kitchen entrees you won't find anywhere else in Rochester. These rice bowls and noodles are classic warm, cozy comfort food you'd find everywhere in Japan and they are delicious!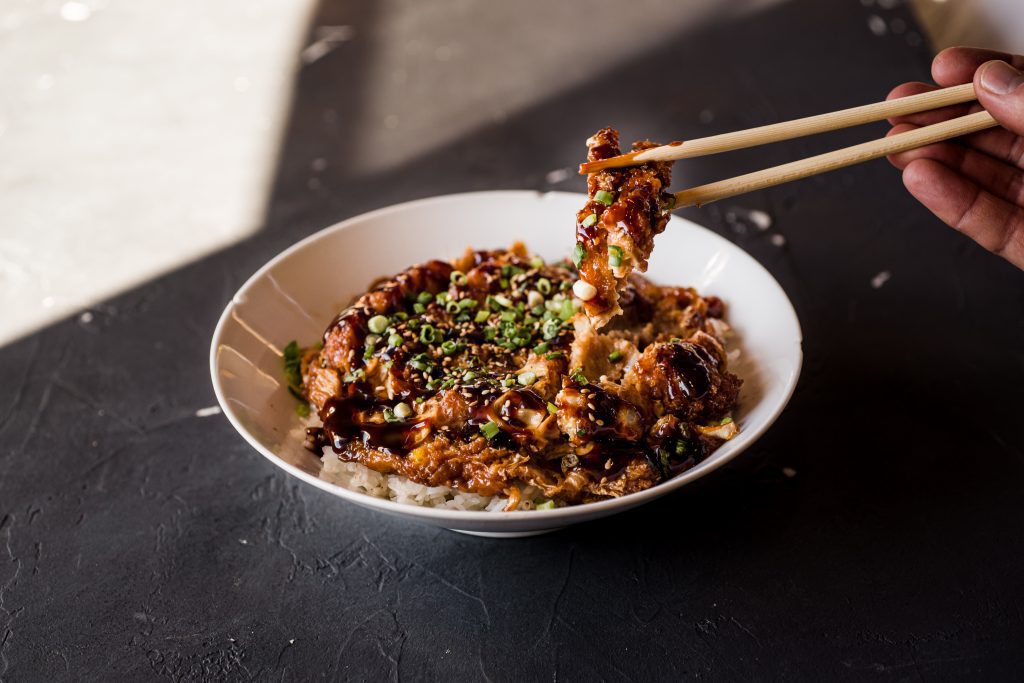 Rice Bowls
If you've never had a bowl of Katsudon, you're really missing out. Thick, juicy pork loin pieces are coated with panko and then deep-fried to golden perfection. This beautiful piece of Katsu(pork cutlet) is then cooked in a sweet and savory umami-filled sauce with onion, and napa cabbage and topped with soft pillowy eggs and green onions. The magical sauce, pork, and egg combo are then poured over a bed of steamy short-grain rice. My mouth is watering, is yours?
Poke don, unagi don (freshwater eel), teriyaki don, and buta don are all delicious rice bowl options. There's something for everybody.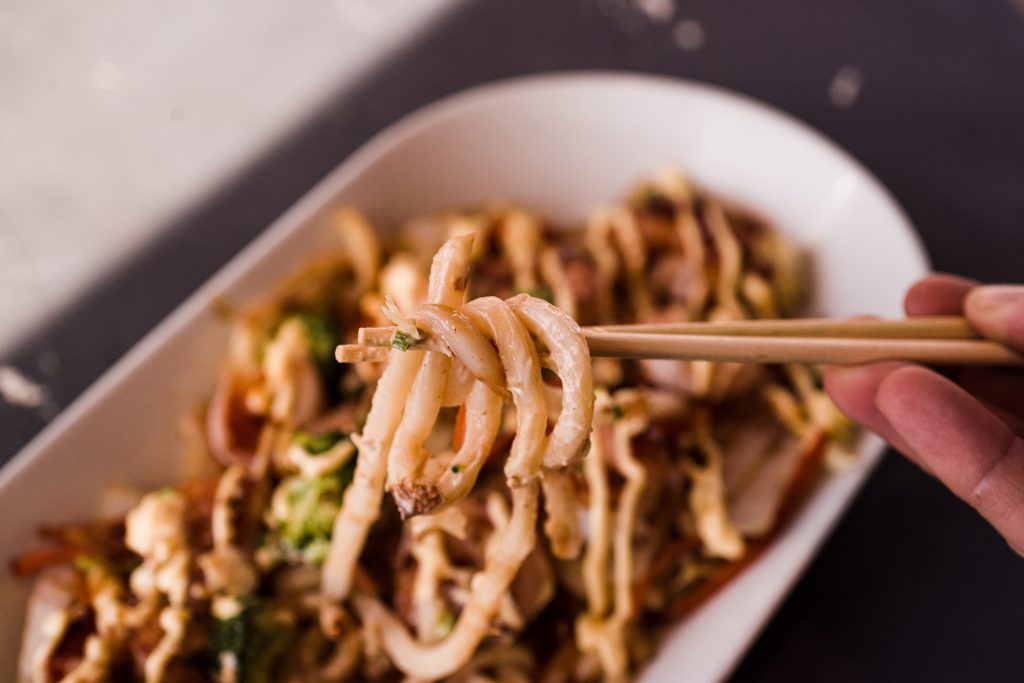 Noodles
You'll also find plenty of noodles at Ootori. Yaki udon consists of bouncy, chewy, soft, slippery udon noodles from Japan stir-fried with various vegetables and a sweet, savory, and slightly tart sauce. The noodle is then drizzled with Kewpie mayo and topped with the protein of your choice. The texture of the bouncy noodle and the way the sauce coats each strand of noodle perfectly and spread around your tongue as you take each bite is very addicting. Ask for Yakisoba if you're a lover of thin noodles, they are both delicious.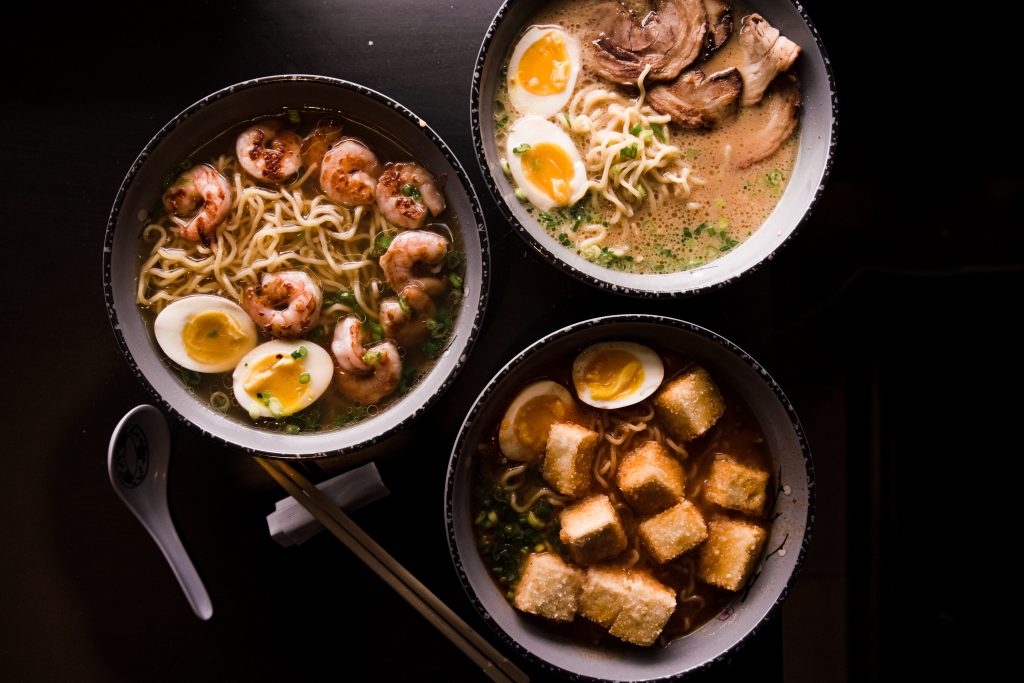 Ramen
Ootori Sushi is the only place you'll find traditional Japanese-style ramen in Rochester, with tonkotsu (thick pork broth), shoyu (soy sauce), and spicy sesame miso on their menu.
Classic tonkotsu ramen (豚骨ラーメン) is the king of ramen for a reason- creamy white pork bone broth is ladled into a bowl of springy ramen noodles topped with soft-boiled egg, charred chashu pork slices, bamboo shoots, sweet corn, and shredded kikurage (wood ear mushroom). If you can put hugs into a bowl, this is it. Savory and heartwarming, slurping a bowl of tonkotsu ramen can cure any soreness and nurture your soul.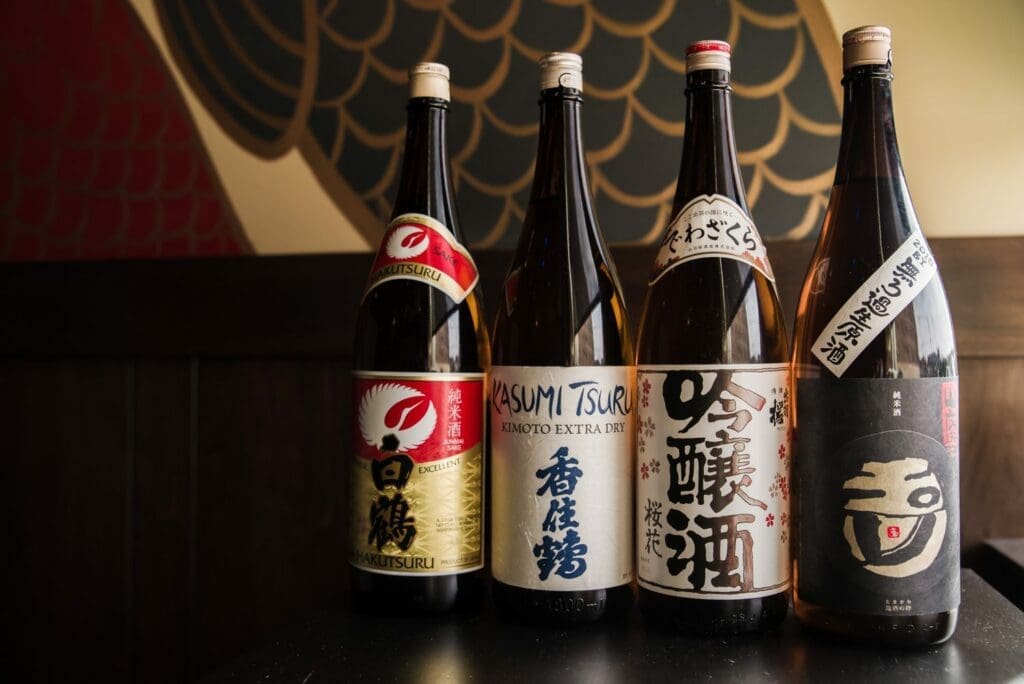 Beverages
You can't have amazing Japanese food without Sake to go with it. Whether you enjoy a drier sake like Kasumi Tsuru with notes of roasted nuts, honey rice cakes, and dried fruit; something sweeter like Murai Nigori Genshu, creamy smooth, hints of coconut and vanilla; Hakutsuru plum wine with tart fruity plum; or a delicious fruity yuzu cream ale made by local brewery Little Thistle, Ootori Sushi has it all. You can even get a sake flight if you can't decide on a sake.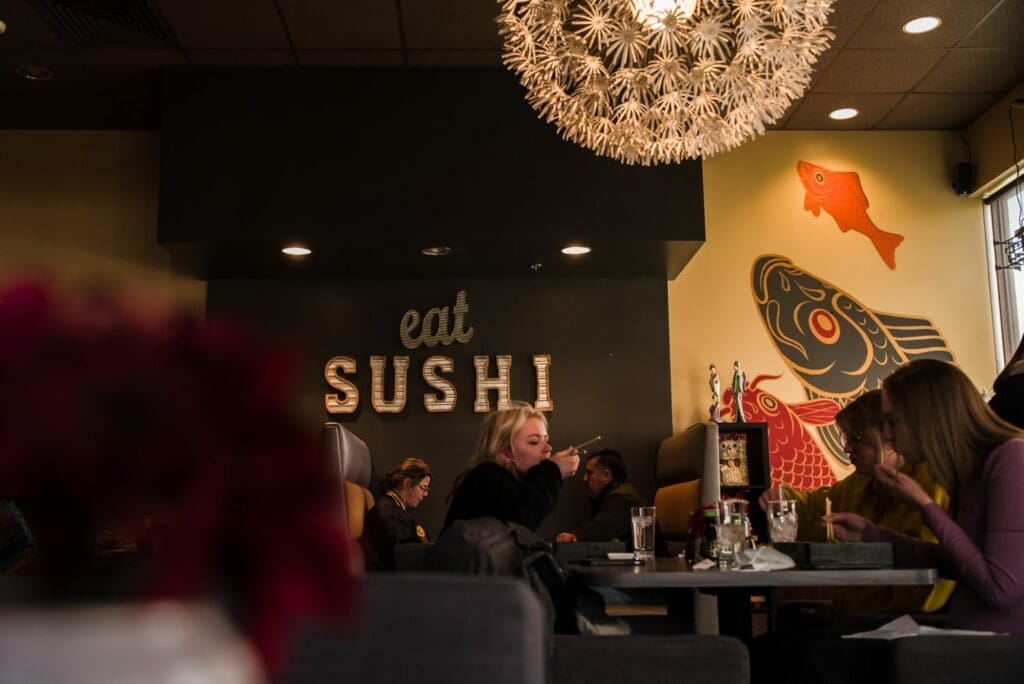 How to order from Ootori Sushi
Ootori sushi is open for dine-in as well as to-go. They have a drive-thru! Order or make a reservation via phone call 507-258-7888 or online and simply drive-thru to pick up your order or stop in to dine in. You can also order your food to be delivered via GRUBHUB | UBEREATS | WAITER EXPRESS.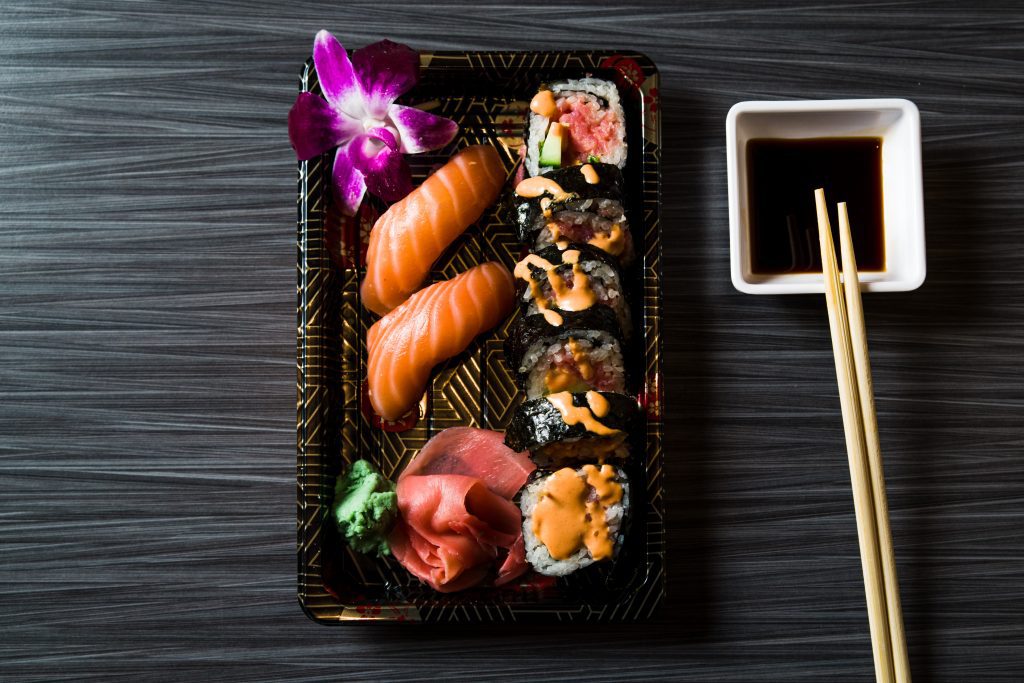 HOURS:
MON – WED
11:00 am to 2:30 pm
4:30 pm – 8:30 pm
THU – FRI
11:00 am to 2:30 pm
4:30 pm – 9:00 pm
SATURDAY
12:00 pm – 3:00 pm
4:30 pm – 9:00 pm
SUNDAY – CLOSED