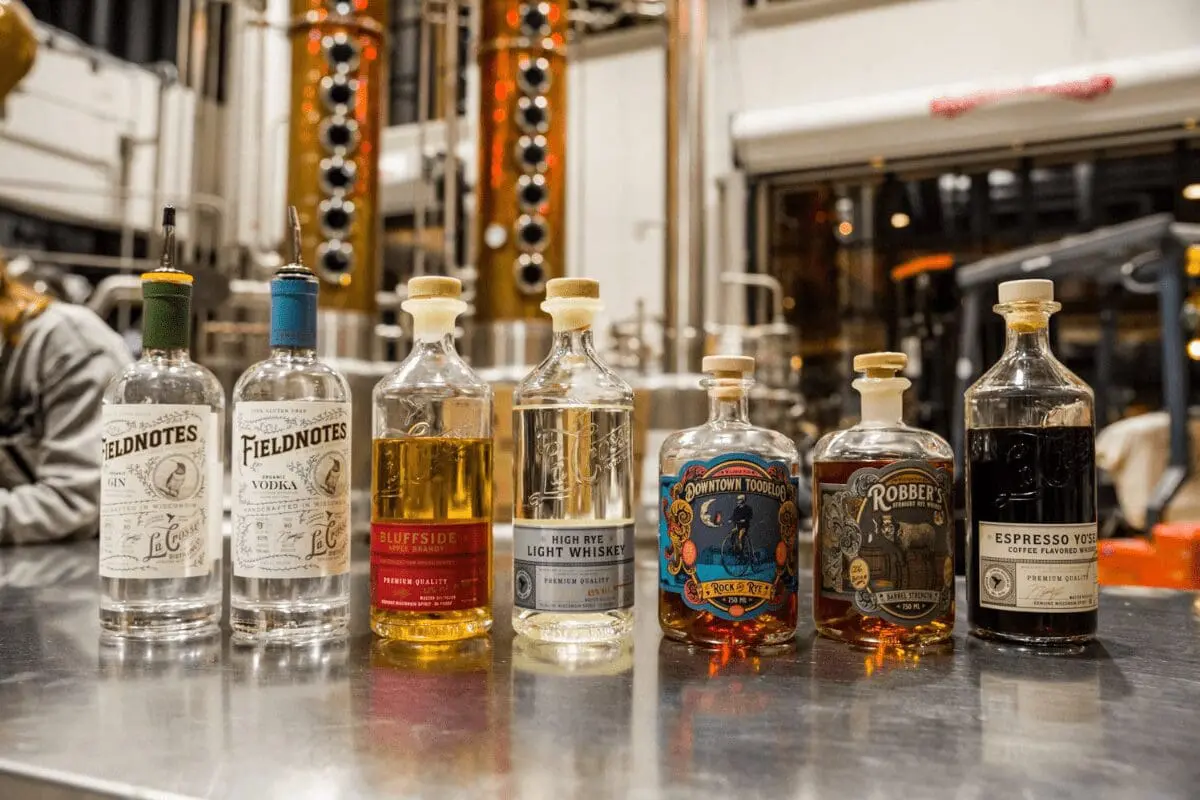 The Rochester area is home to craft products of all kinds and varieties. We've already introduced you to Rochester's area Breweries and Wineries, and now we're serving up a slightly stronger drink with local distilleries. Each of these unique distilleries is focused on locally-sourced grains and ingredients, making them local to the last drop! Sip and savor the flavors of locally crafted spirits at these area distilleries:
40 1st Ave NW | Harmony, Minnesota
Thursday 2-7pm | Friday & Saturday 12-9pm | Sunday 12-5pm | Monday – Wednesday Closed
This craft distillery has been serving up small batches of handcrafted spirits, using locally-grown grains. Visit their tasting room for samples of their craft vodka, gin, rum, whiskey, and bourbon. Makes for a fun day trip or stop on the bike trails!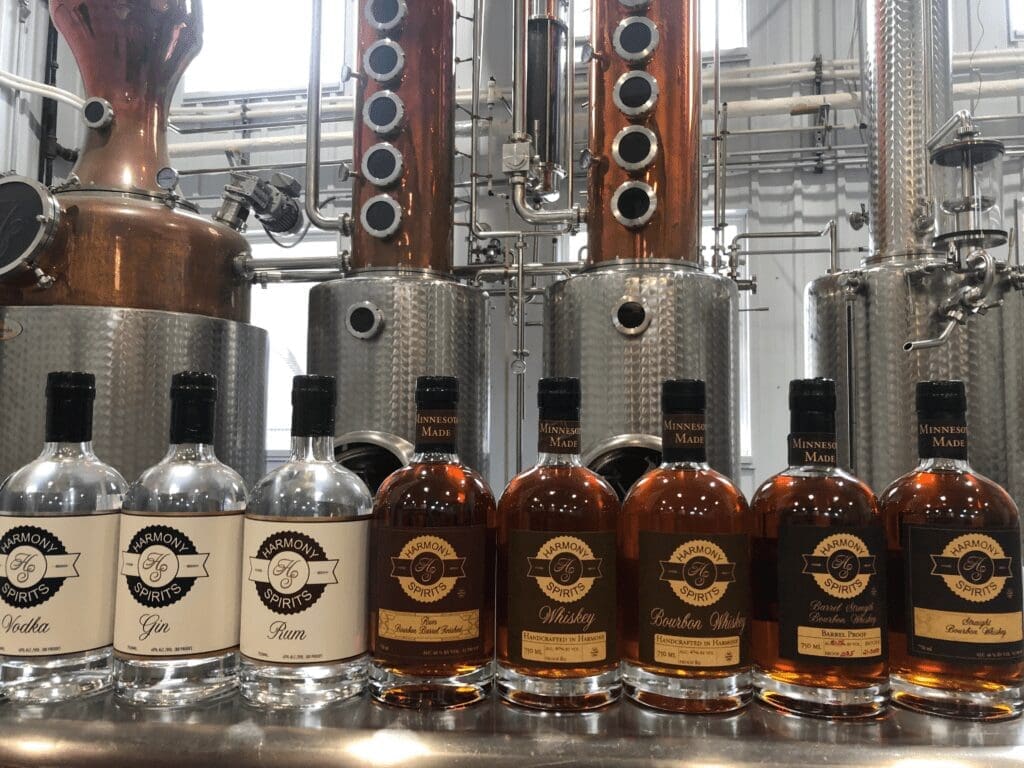 ---
1325 Armstrong Road, Suite 165  Northfield, MN 
Head to the cute and totally unique town of Northfield to visit this distillery. Priding themselves on high-quality from-scratch spirits, distilled from organic, locally-sourced grains, with a focus on social and environmental sustainability. With a wide variety of liquors and liqueurs, there is something for everyone! Visit their Cocktail Room for handmade cocktails using their signature spirits, as well as mocktails, food bites, and more! Kid & dog friendly!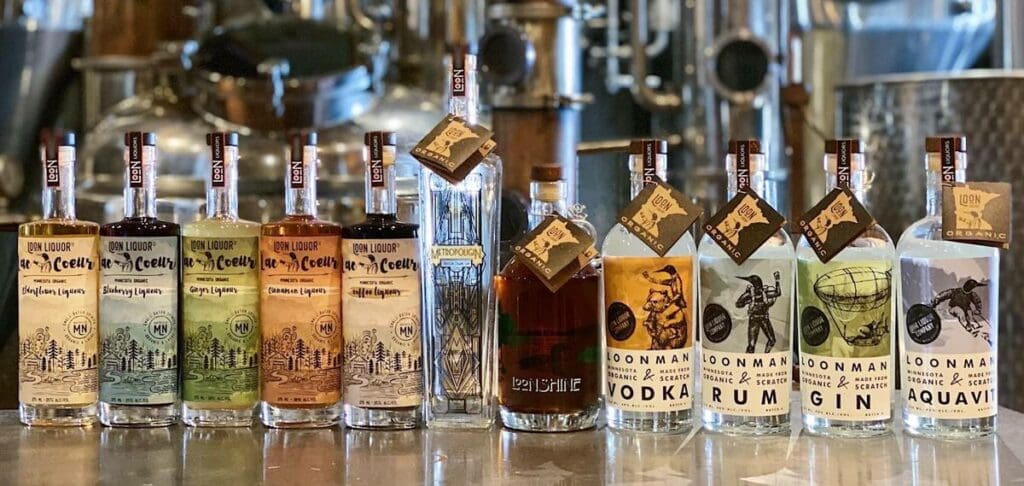 ---
129 Vine St | La Crosse, WI  
Sun- Thursday 11am – 9pm | Friday and Saturday 11am – 10pm | CLOSED Tuesdays
Using organic ingredients, sustainable practices, and partnering with family farms, La Crosse Distilling Co. puts its values in every bottle they produce. With a range of whiskeys (including Coffee Whiskey), vodka, and gin, there is sure to be something for every palate. Visit their tasting room, get a tour of the distillery, and stay for a meal at their restaurant, made with local, fresh ingredients.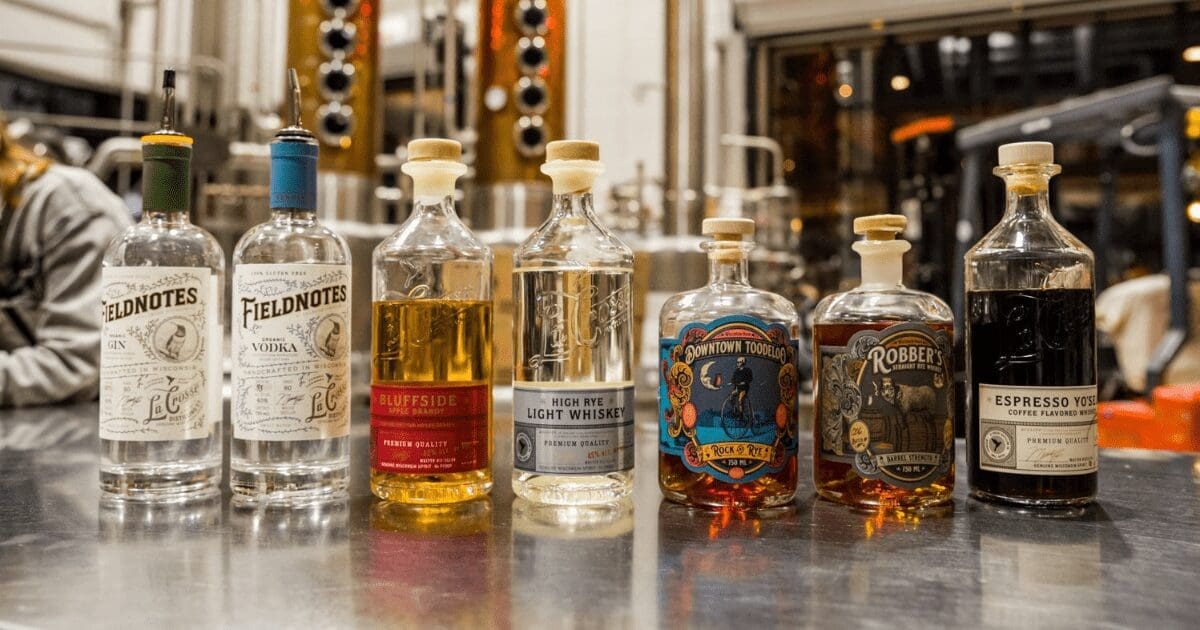 ---
113 Maple Drive | Spring Grove, MN 
Thursday & Friday 4:00p – 10:00p | Saturday 12:00p – 10:00p
A certified farm distillery, RockFilter grows all of its own organic grains, cooks their own mash, and distills each of its small-batch, handcrafted bourbons, and whiskeys. Visit their Cocktail Room, or book a tour of their distillery to see the process!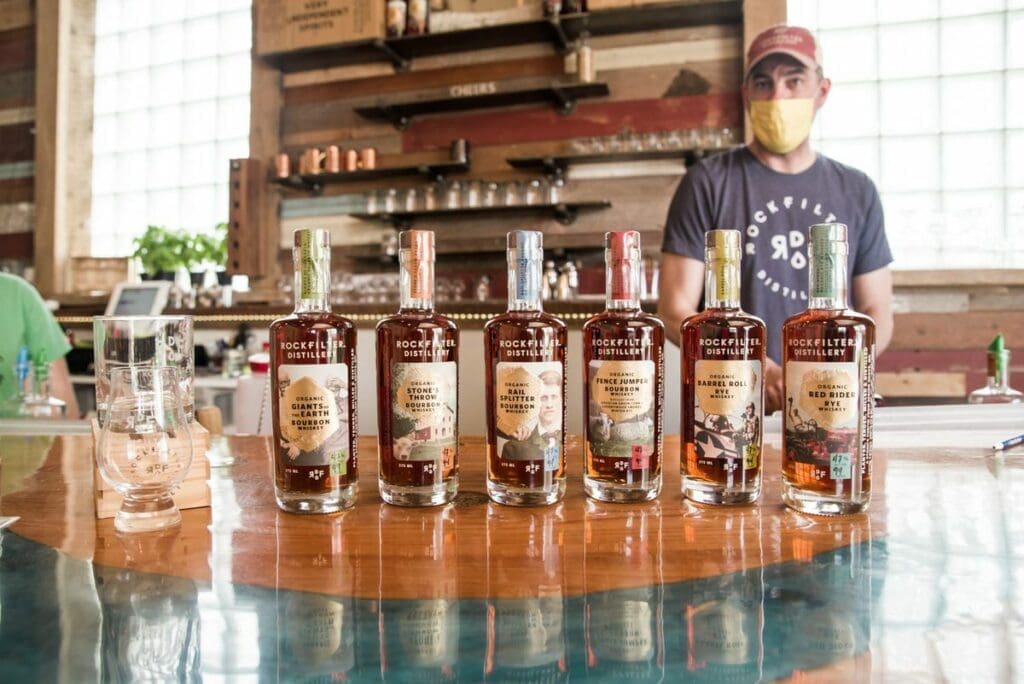 78757 MN-16, Spring Valley, MN
Monday – Thursday 11 a.m. – 7 p.m. | Friday – Saturday |11 a.m. – 9 p.m. | Sunday 11 a.m. – 5 p.m.
New in 2022, Four Daughters– known nationally for their Loon Juice and selection of wines– branched out into distilling bourbon under the label The Traditionalist. Find their Classic Burbon and High Rye Burbon at Four Daughters, along with their farm-to-table pizzas, plates, and more!
---
28 4th Street NE – Faribault, MN
Wed + Thur 3–10 | Friday 3–11 | Sat 1–11 | Sun Noon-6
Sourcing their grain from a local organic farm, refurbishing a 100+-year-old building to house their distillery and Cocktail Room, and making handcrafted spirits, what can't they do? This expanding distillery offers bourbon, rum, and vodka. Visit their patio during the warm seasons, and listen to live music all year round!
---
3856 65th St NE Rochester, MN  |  Open seasonally only 
Using their apple orchard as a base for their spirits, Apples R Us offers a wide range of flavors, with new ones added each year! Bestsellers: Apple Caramel Latte (34 proof), and classic Apple Crisp (50 proof).