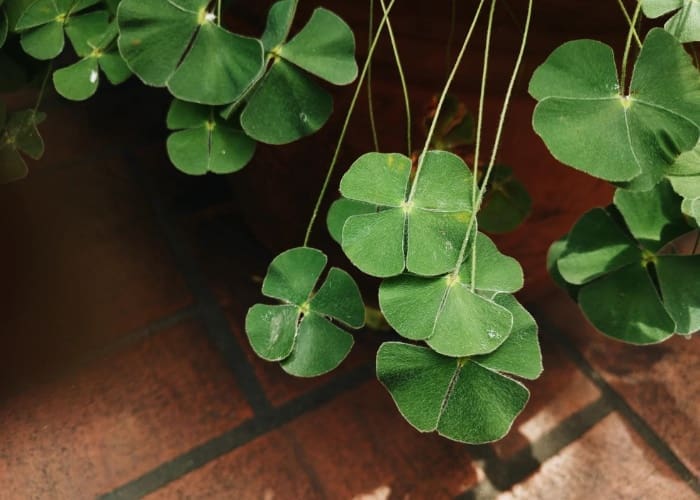 Updated March 2022
We each have that one holiday: the one we look forward to, count down to for months, and have a whole section of the closet dedicated to. For me, it's Halloween followed closely by Christmas. For my hubby, it's St. Patrick's Day. He's 75% Irish, so he takes his favorite holiday very seriously, and I fully embrace the Irish heritage, too. Heck, our wedding was Irish Fairy Tale themed!
Before children, we made March 17th a full-day celebration, usually in St. Paul with our good friend Katie, a bonafide Miss Shamrock, as she toured the town with her Shamrock Sisters and Blarney Brothers. When we had our son in December of 2010 (Murphy Patrick- does it get more Irish than that?), our celebration slightly shifted to still include the St. Patrick's Day Parade in St. Paul, complete with green-colored breast milk (with doctor's approval, of course!). 
As Murphy got older, we continued to make the day a family tradition, even taking the day off of school. We plan for weeks what we'll each wear as well as where we will go. Now that we have two kiddos in tow (Delaney, another Irish name, born in 2016), our celebrating hasn't really slowed down much, but it has changed a bit since our days pre-kiddos. I know that some people think St. Patrick's Day is mostly about wearing green and drinking green beer, but it is so much more than that and can easily be made into a family celebration. Here are some ideas for making St. Patricks Day a family celebration for you, too:
Leprechaun traps: Have your children set up a leprechaun trap St. Patrick's Day Eve, complete with shiny bait. Leprechauns love gold. If they catch a leprechaun, he must share his gold! If not, he'll leave behind a fun treat for your children to enjoy. 
Irish family dance party: With Pandora, Spotify, and Amazon Music only an "Alexa" away, create a festive playlist for your family to jig around to throughout the day. Whether it's a traditional Celtic Croon or some Irish Pub Rock, there's a lot of great music out there to choose from. Some of our family favorites are Gaelic Storm, The High Kings, The Progues, Seamus Kennedy, Dropkick Murphys, Flogging Molly, and The Dubliners. Riverdance and the Brave soundtrack are fun, too. 
Rochester Caledonia Pipe Band: Catching up with these amazing musicians is one of my favorites of our St. Patrick's Day traditions. The Rochester Caledonia Pipe Band is made up of men and women of all ages playing their hearts out on bagpipes and drums. They complete a Rochester Pub tour each year that starts at breakfast time and goes into the night. I highly recommend catching them early in the day if you have children with you, for all the obvious reasons. They put on quite a show with multiple songs at each stop ranging from the traditional to AC/DC covers. We've enjoyed them while eating breakfast at both Brothers and Roosters. They usually play for 20-30 minutes before loading up and heading to their next stop. Watch their Facebook page for their schedule a week or so ahead of the holiday. 
Dress-up!: Have some fun with it! Hit up your area dollar store and grab some temporary tattoos, beads, festive socks, wigs, and even fairy wings to dress up. Not very Irish? Make up your own Irish names for the day! 
Movie Marathon at Home: There are so many great movies out there that showcase Irish heritage, traditions, and lifestyle. Brave is a family favorite and filled with Celtic music and Folklore. During nap time or after the kids go to bed, pop in P.S. I Love You or Far and Away. There's also Once, which has an amazing soundtrack, and Circle of Friends, for nostalgia and a talented cast. 
Food: Hit up Pinterest and create a traditional Irish meal. Sure, adding green food coloring to eggs and milk is fun, but what about learning about the ingredients and spices of Ireland while prepping a meal as a family? For example, my family recently tried Colcannon, a traditional Irish sidedish made with mashed potato and kale. It was something new for us, but we all loved it! 
Find a Parade: I might be in the minority here, but I love parades! Maybe it's the live music or the people watching, but I just adore it. Although St. Patrick's Day parades are advertised as "family-friendly," be aware you will still run into a few people who started the day with Bailey's or whiskey in their coffees and are still going strong. St. Paul's St. Patrick's Day Parade is filled with bagpipes, Irish dancers, and clans carrying banners showing their Irish Pride. Like most parades, there will be candy and beads thrown, but most likely not as many as your children are used to. After attending IrishFest in La Crosse in September 2019, we're excited about their St. Patrick's Day parade. We were impressed by all the children we saw at the Fest and saw it as a good omen for their celebration on March 17th. 
Being a parent gives you an opportunity to start new traditions and share what's important to you with your children, big and small. We weren't sure how we were going to make St. Patrick's Day a family holiday, and I'm pretty sure we just made it up as we went along, which is really at the core of parenting, no? Regardless, my hubby's love for the day hasn't changed and has actually become contagious for all of us in our small Walsh clan and has even spread to my parents and sister because: 
"
When Irish Eyes are Smiling sure it's like a morn in spring
In the lilt of Irish laughter you can hear the angels sing
when Irish hearts are happy all the world seems bright and gay
but when Irish eyes are smiling sure they'll steal your heart away"