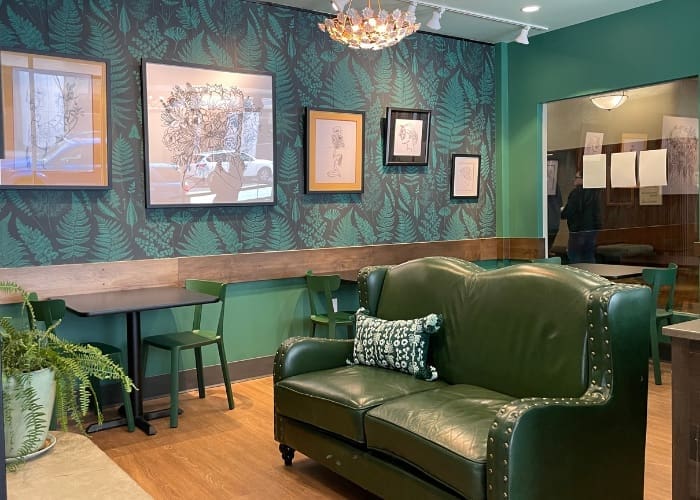 Fiddlehead Coffee Co. opened its fourth location on April 4th in downtown Rochester. It's located on the first floor of the Kahler Grand Hotel in a space previously occupied by Starbucks. The family-owned business is on the corner of 2nd Avenue and West Center Street across from the Mayo Clinic Gonda Building.
Location: 20 2nd Ave SW in Rochester
Website: Fiddlehead Coffee Co.
Hours: Monday-Friday 5:30 am-7 pm,
Saturday-Sunday 7 am-3 pm (weekend hours start 4/16)
Facebook page: https://www.facebook.com/fiddleheadcoffeeco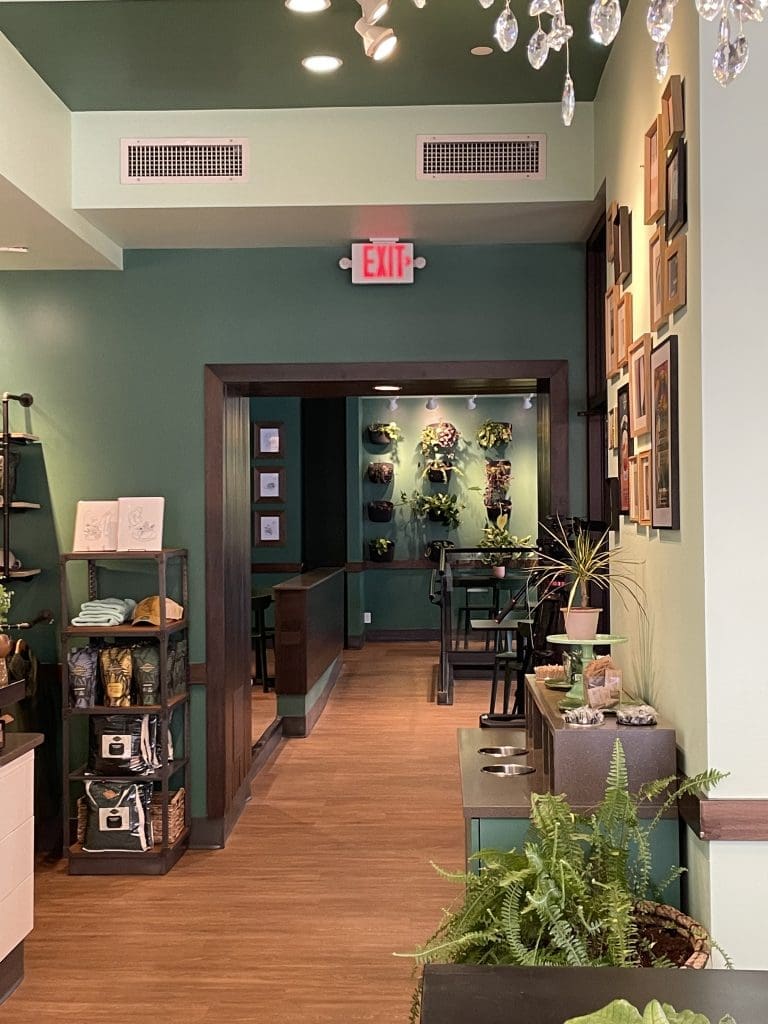 In their latest press release, co-founder Patrick Phelan said "We're deeply honored to be a part of this extraordinary community and to play a small part in fueling the greatest minds and biggest hearts in medicine." 
"We are also extremely excited to offer a sense of community support and solace for Mayo's visitors from around the world and their families."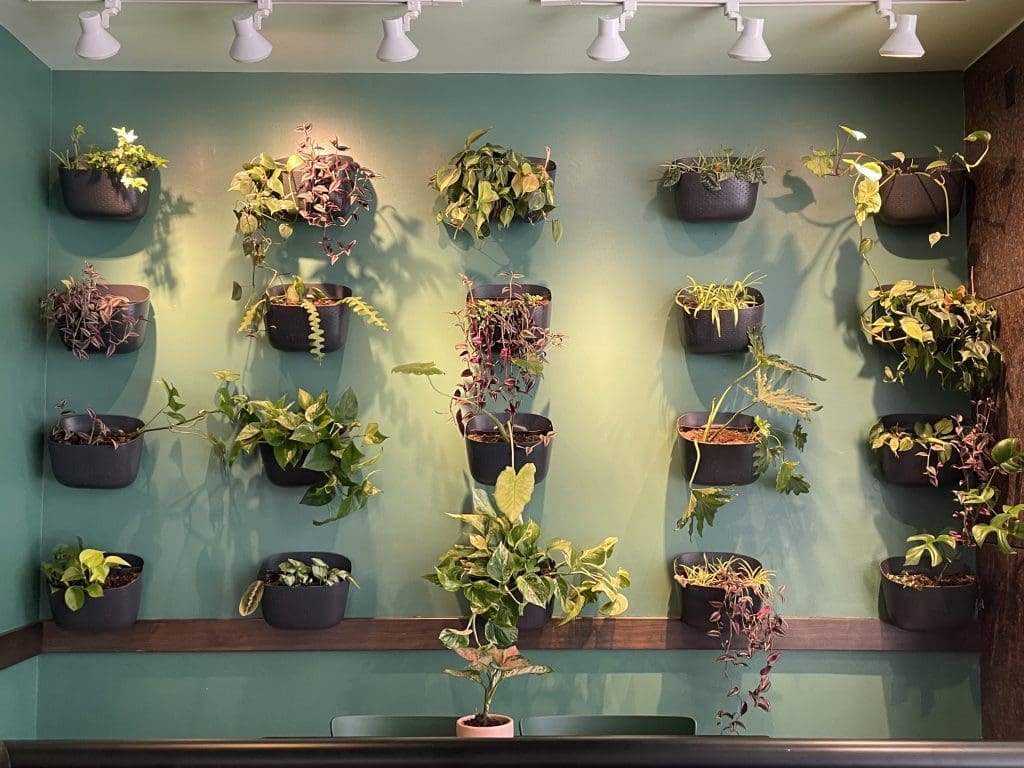 Fiddlehead opened its first location in 2017 and has since become a popular spot for Rochester locals and visitors to grab a drink or something to eat. Click here to see a list of their locations.
In addition to opening a new coffee shop, Fiddlehead has introduced a new menu! You can find tasty grab-and-go options for both breakfast and lunch. They've got new drinks on the menu too, like shaken tea and new flavors of their craft lattes. Some flavors are exclusive to their new location, including Strawberry Matcha Latte, Morning Bun Latte, and more! Find their full menu here.

Coffee + Art
The new Fiddlehead location has more than just coffee available for purchase. Through a partnership with Threshold Arts, the work of various local artists is displayed throughout the space on a rotating basis. And…the art is for sale! For the grand opening of this location, local artist Alexandra S. Yaszemski curated a beautiful collection of her art.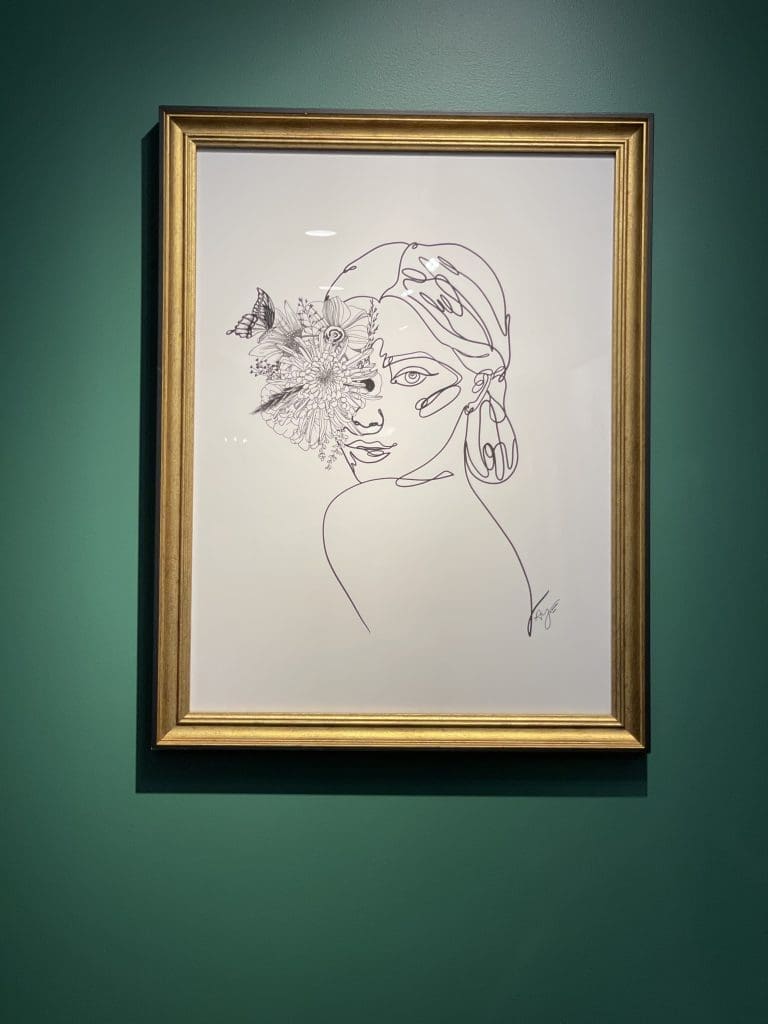 If you or someone you know is interested in having artwork displayed at Fiddlehead, find more information here.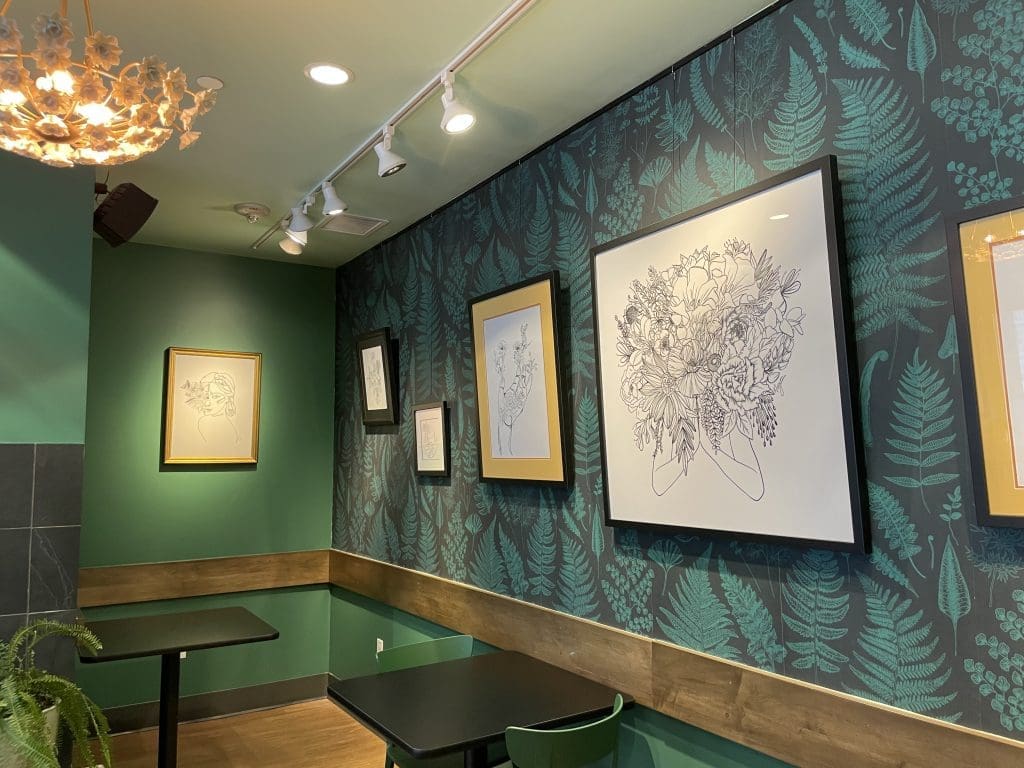 Events are happening at Fiddlehead throughout the year, so keep up with everything they've got planned by checking out their events page. Their spaces are available to rent, and they also provide catering. Click here for more information.
"Put Your Coffee Where Your Mouth Is"
Fiddlehead is raising money to support refugees and those affected by the Ukrainian/Russian war. The funds raised go to Mission Eurasia, an organization run by a good friend of the shop's co-owner Patrick. To stay updated on the fundraiser and for updates on how your contributions are making an impact, make sure to like Fiddlehead on Facebook!
In March, Patrick was featured on the H3 Podcast. Click here to watch the segment where he discusses Fiddlehead's work for those affected by the war in Ukraine and some other things about himself. (note: the video contains strong language).
How Can You Help?
Purchase an 8oz bag of Slava Ukraine for $50 on their website or choose the "give what you can" option. A $50 donation will give five refugees one full week of meals along with other much needed care. 
Donate directly to Mission Eurasia's Ukraine Emergency Relief Fund here. 
We invite you to check out the new location of Fiddlehead Coffee Co. and stay tuned to their Facebook page to keep up with the exciting things happening right here in Rochester!
And since we're on the topic of coffee, don't forget to check out Rochester Mom's Guide to Coffee Shops and Drive-Thrus!