This post is sponsored by our partner, Destination Medical Center.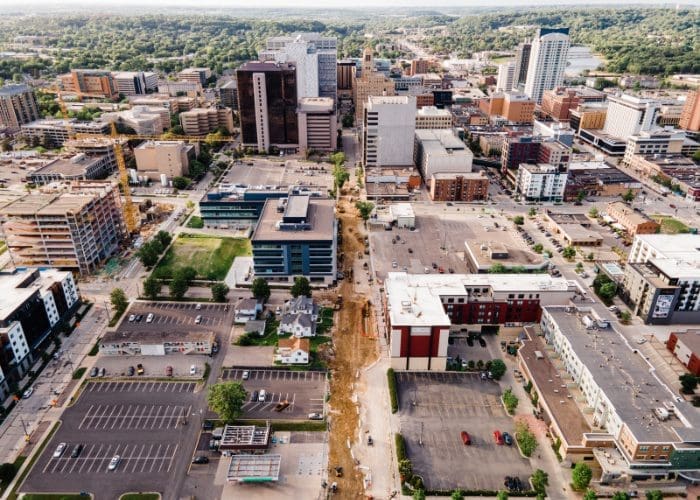 Most Rochester MN residents are familiar with the term Destination Medical Center or DMC. If you are new to the area or have not heard of DMC before this innovative, economic initiative is a long-term project and the building block of Mayo Clinic's future in Rochester. DMC seeks to transform the downtown area by creating economic and business growth as well as unique and creative experiences for patients, visitors, and Rochester residents.
Earlier this year, Heart of the City was completed and dedicated to the community in a grand opening ceremony. Rochester Local provided regular updates and special features about the design process.  From a hidden historical discovery during the infrastructure phase to the trees chosen for Heart of the City and why every step of the construction process was conveyed to provide up-to-date information and interesting facts. Rochester was even given a front-row seat to the construction workers and even construction equipment!
The same kind of coverage will be provided for DMC's newest initiative, Discovery Walk! Join us for regular construction updates, interviews, and interesting info about the project.
Discovery Walk
This spring, another important construction project broke ground. Discovery Walk is the newest initiative of DMC and it's going to provide even more opportunities for Rochester to enjoy downtown in a park-like setting while immersing themselves in public art, interaction with downtown businesses, health and wellness opportunities, and more. The project stretches from 2nd Street SW, south all the way down 2nd Avenue SW, and will culminate at Soldiers Field Park serving as a connection between Heart of the City, Mayo Clinic, and other businesses.  The goal is to provide a seamless, enjoyable experience throughout some of the most utilized aspects of downtown Rochester.  It will also maintain flexibility for bike and vehicular access, civic events, and future development.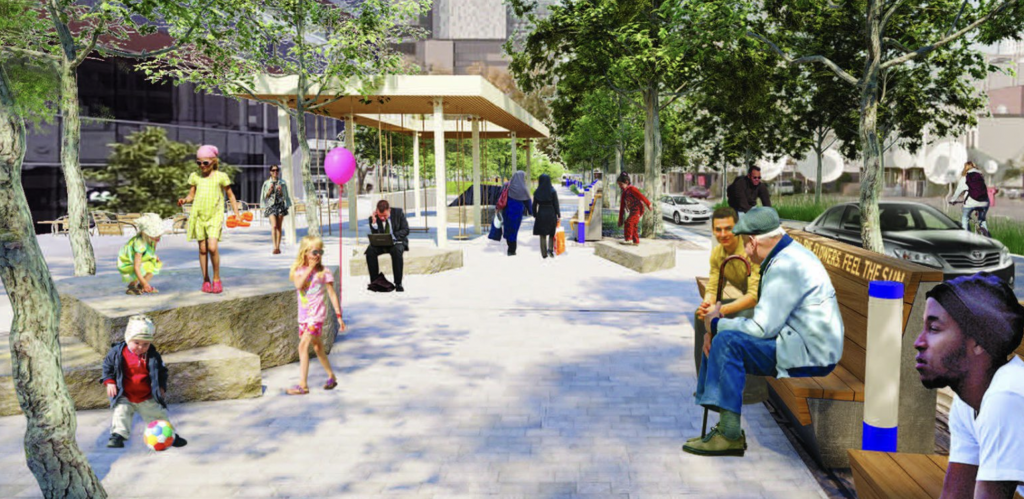 A Linnear Park
Discovery Walk is also unique in that it will seek to provide a park-like experience for pedestrians along the street.  Think of it like a linear park.  This concept is the core of the design work. What was once a corridor for idling busses, noise, and air pollution, will be transformed into an airy walkway with dedicated space for food trucks among other great design features. Parts of the project will immerse pedestrians in an urban garden setting.
Currently, the public space along 2nd Ave SW is limited to 2,000 square feet.  Discovery Walk will increase public space to 60,000 square feet. Much of the new public space comes from narrower streets and wider sidewalks. It will be spacious enough for two sidewalks, with landscaping and seating areas between them.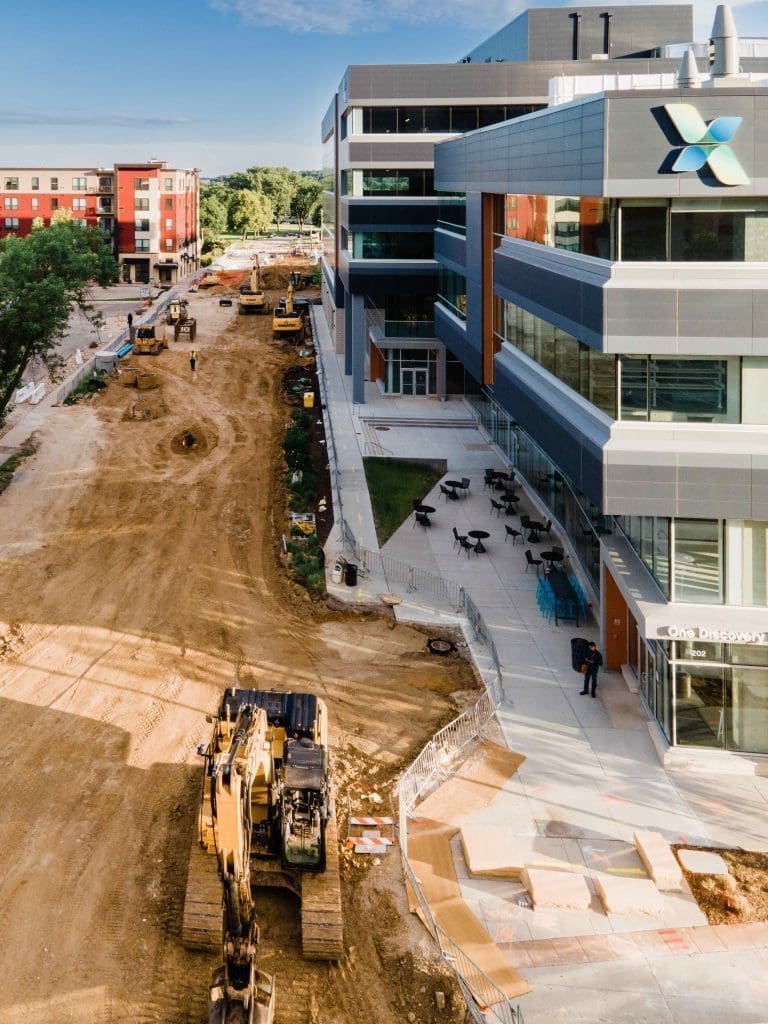 Hyper-Local Focus
Typically, projects of this magnitude are put out for bid in the public realm and only large construction corporations have the capital and resources to be able to provide the services to complete the project.  Discovery Walk approached the RFP (Request for Proposal) process differently. The project was deliberately parceled out into smaller projects giving smaller contractors an opportunity to be involved. This has led to money going to smaller local businesses, including those that are owned by women and People of color.
A Unique Co-Design Team
The Discovery Walk project modeled a new design process informed by Co-Designers. This unique, diverse group provided their knowledge and talent to help inform and finalize the Discovery Walk project design. The overall goals of the Discovery Walk Co-Design team included representing diverse communities, creating places that encourage health, ensuring accessible and welcoming spaces, developing ideas for inclusive design and programming, and creating a sense of cultural belonging.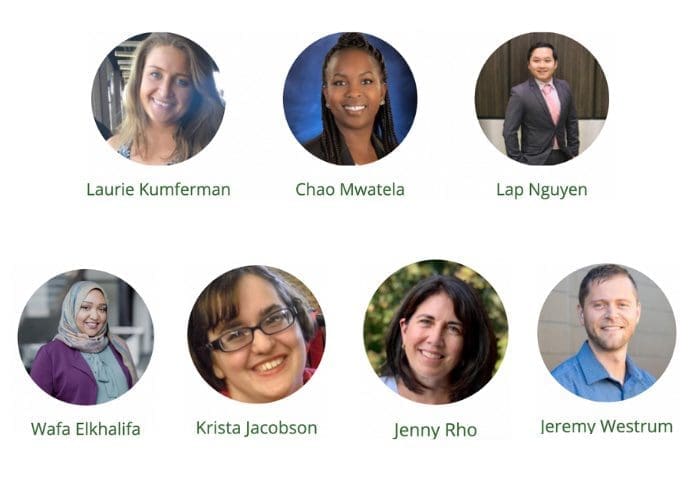 Public Art
Public art is intentional and integrated into the design of Discovery Walk, not simply an added element. Three area artists were selected by the design team to incorporate works of art into the project. The artists consulted with the design team, community co-designers, and client team during the design process.
Local artist, Sofia Chai, designed Discovery Walk's light sources. Not only will the lights provide safety, but they will also convey a thoughtful message. The light fixtures along 2nd Ave. vary in height but stand at the same elevation. According to Chai, this creates "a metaphor for the tenuous relationship between social equality and equity."
Several benches along Discovery Walk will act as light sources themselves. They will feature lit-up poems of artist Ayub HajiOmar. In total, the amount of seating in Discovery Walk will increase from 65 linear feet to over 600 linear feet.