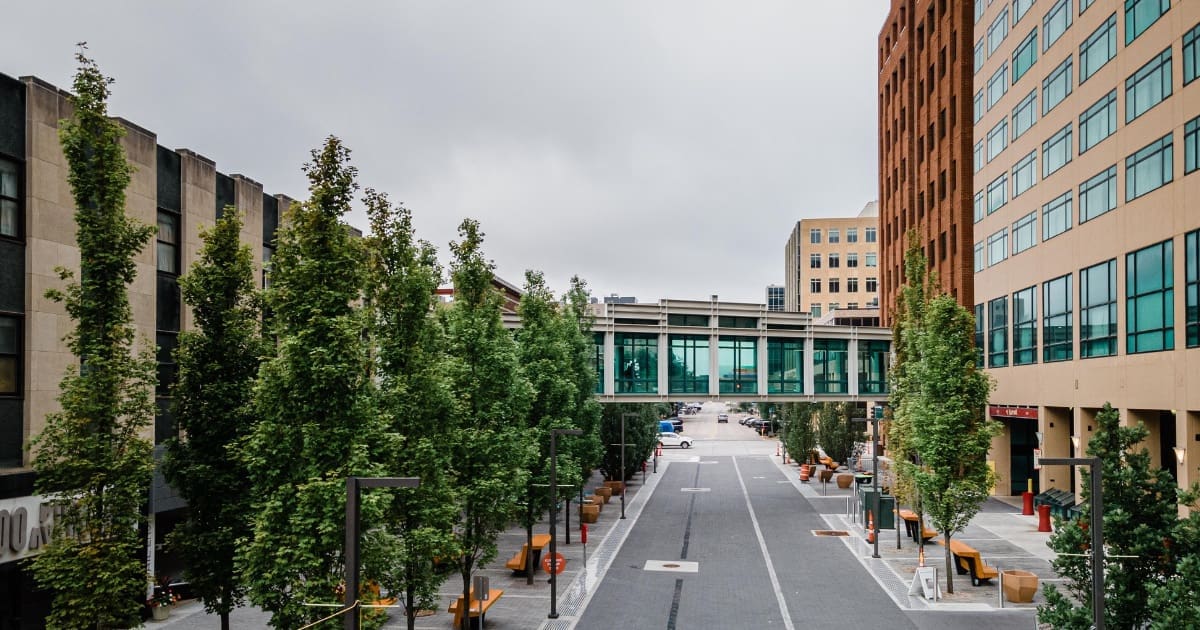 As Rochester MN residents, most of us are familiar with the term Destination Medical Center or DMC. If you are new to the area or have not heard of DMC before this innovative, economic initiative is the long-term project and building blocks of Mayo Clinic's future in Rochester. DMC seeks to transform the downtown area by creating economic and business growth as well as unique and creative experiences for patients, visitors, and Rochester residents.
One of the most exciting phases of the DMC plan is the Heart of the City project, a renovation of the existing downtown space that we have loved utilizing for so many years, into a more vibrant, transformative space that will offer an abundance of programming and event needs for our city's future.
Rochester Mom, in partnership with DMC, is keeping Rochester families informed during the construction process.  This project is for you, and we want to know the important design decisions that have been made to give your family the very best experience in the Heart of the City.
Click any of the images below to see an archive of our posts about Heart of the City.  You'll find fun activities, videos, interviews, great information, and more!
Heart of the City for Rochester Families - 2020
Heart of the City for Rochester Families - 2021