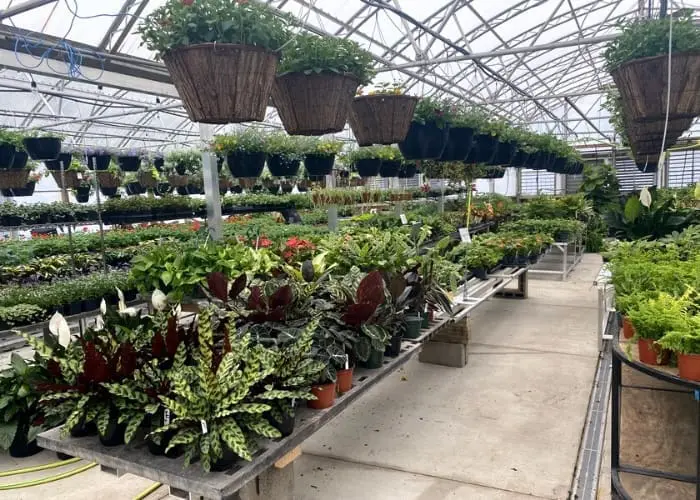 I am a self-proclaimed seasonal planter. I love the varying flowers of Spring, Summer, and Fall. From annuals to perennials, pansies to mums, I love decking out my entryway and planters with signs of the seasons. I was recently asked where some of my favorite nurseries and greenhouses are for filling up my pots, and I'd like to share them with you! I should add, each of these greenhouses are small and/or local businesses as well. 
Houston's Greenhouse
Location: 914 N. Mantorville Ave, Kasson
As a Kasson resident, my first stop is often Houston's Greenhouse. I drive by this location almost daily year-round, and I find it exciting to see the progression from sprouts to full-on hanging plants and overflowing planters. Houston's has a great selection of annuals and perennials as well as shrubs, vegetables, herbs, and even succulents. Their staff is friendly and knowledgeable, too. The selection at Houston's also changes with the seasons offering mums in the fall as well as poinsettias and trees during the holiday season. The plants are vibrant, healthy, and hearty. They also have a cute gift shop and planting supplies like seeds, planters, and soil.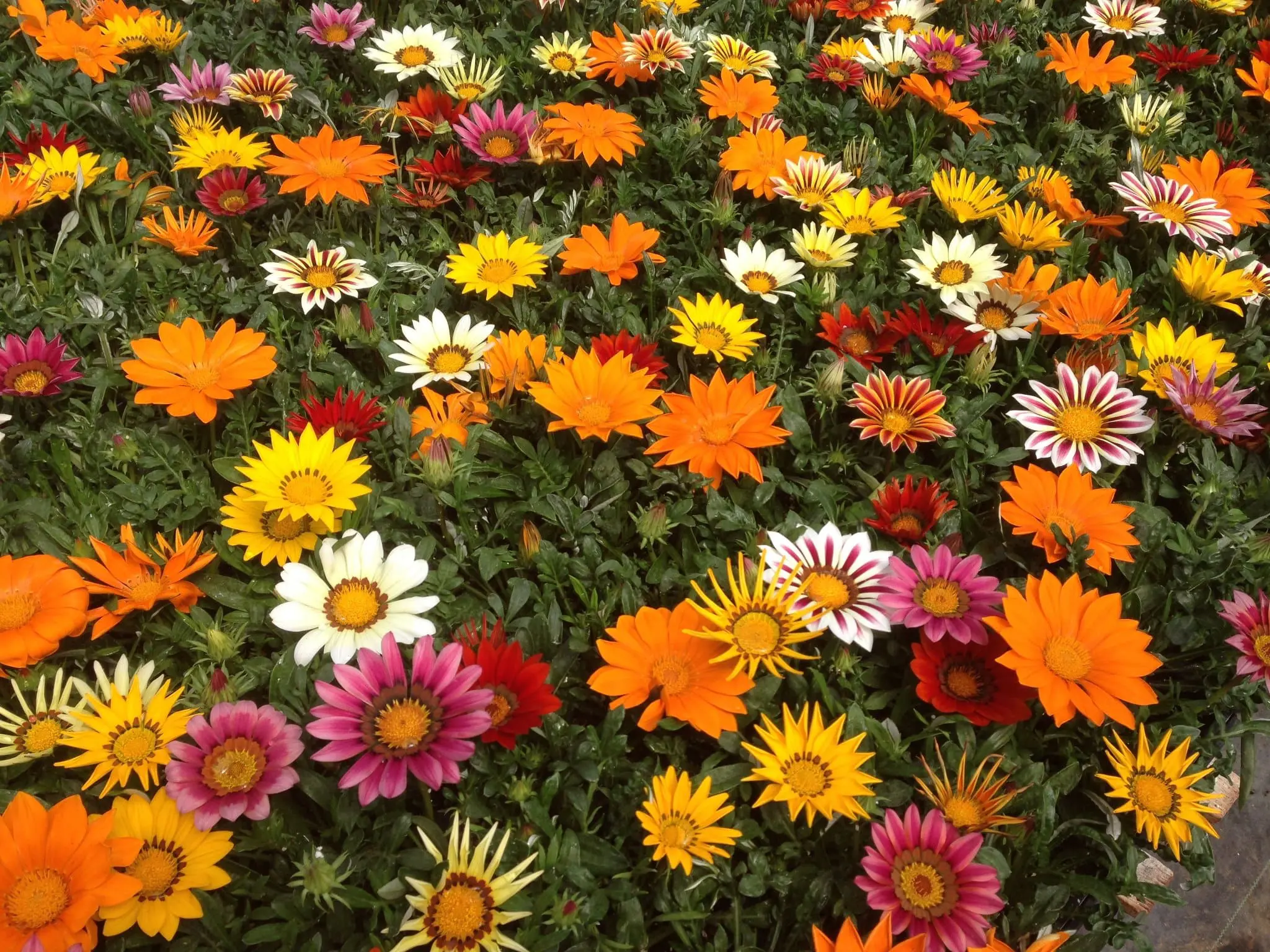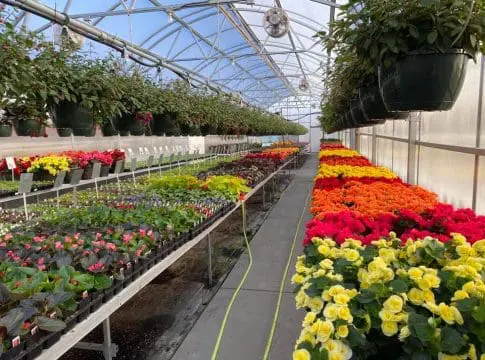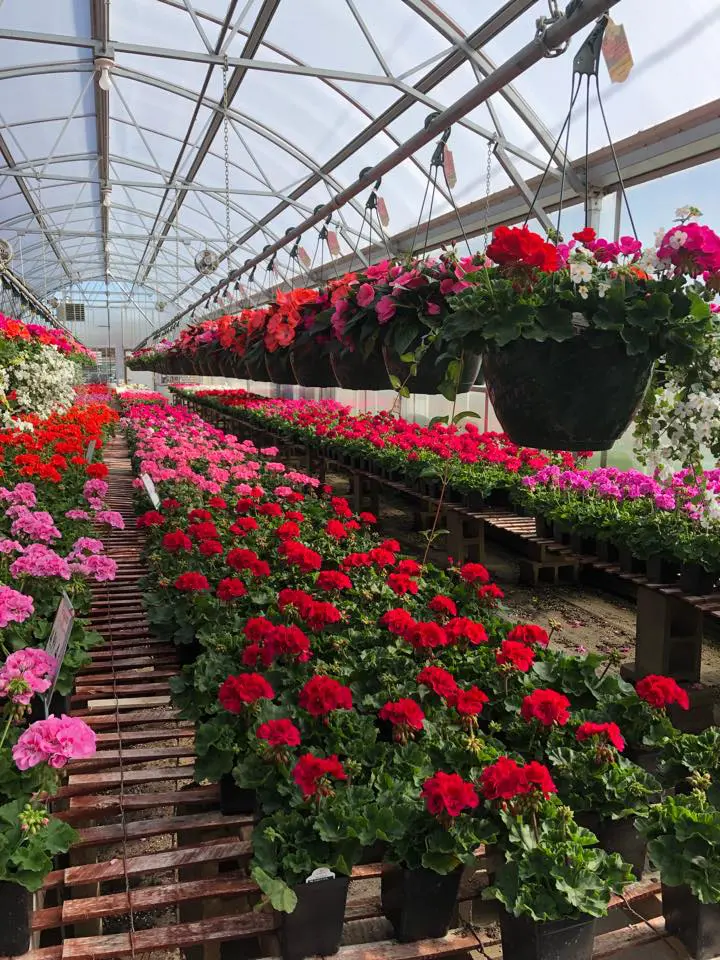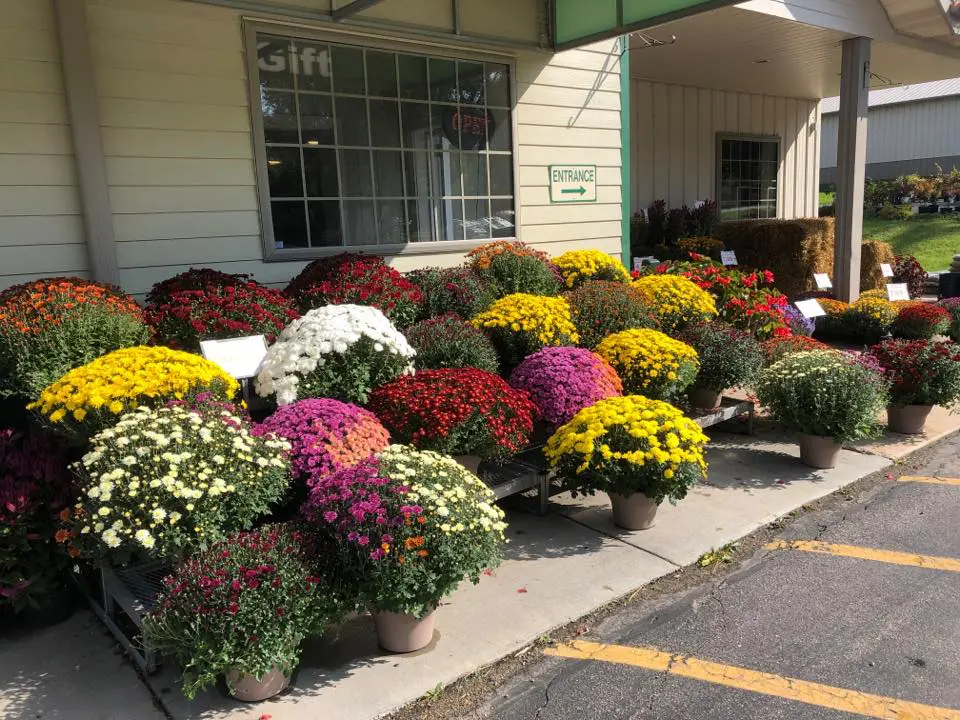 Photos from Houston's Facebook Page
---
Tiegen's Pumpkin Patch
Location: 3337 County Road 3 SW, Byron
Another favorite stop of mine is Tiegen's Pumpkin Patch, but don't let the name deceive you. You might remember this spot from a seasonal post on area orchards and pumpkin patches, but Tiegen's is so much more! Starting in early May, they advertise a variety of flowers and plants to fill your own planters as well as gorgeous, over-filled hanging baskets for purchase. There are also fillers, succulents, perennials, herbs, and vegetables. This year the vegetables were from Byron high school, and they were HUGE and healthy. The petunias here amaze me each year and are often given in planters as Mother's Day gifts. They are some of the healthiest I've ever seen. In the fall, the yard at Tiegen's is transformed into a fall festival filled with some of the biggest and most colorful mums I have ever seen as well as a large variety of pumpkins and gourds. A helpful tip: Be prepared to pay by cash, check, or Venmo here; there's not an actual cashier.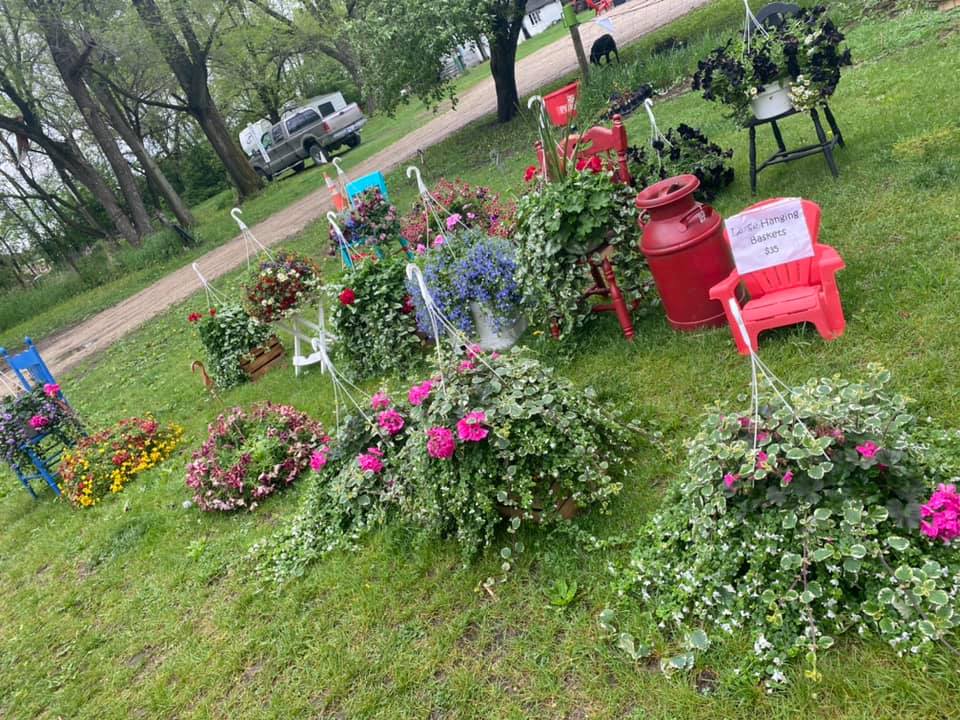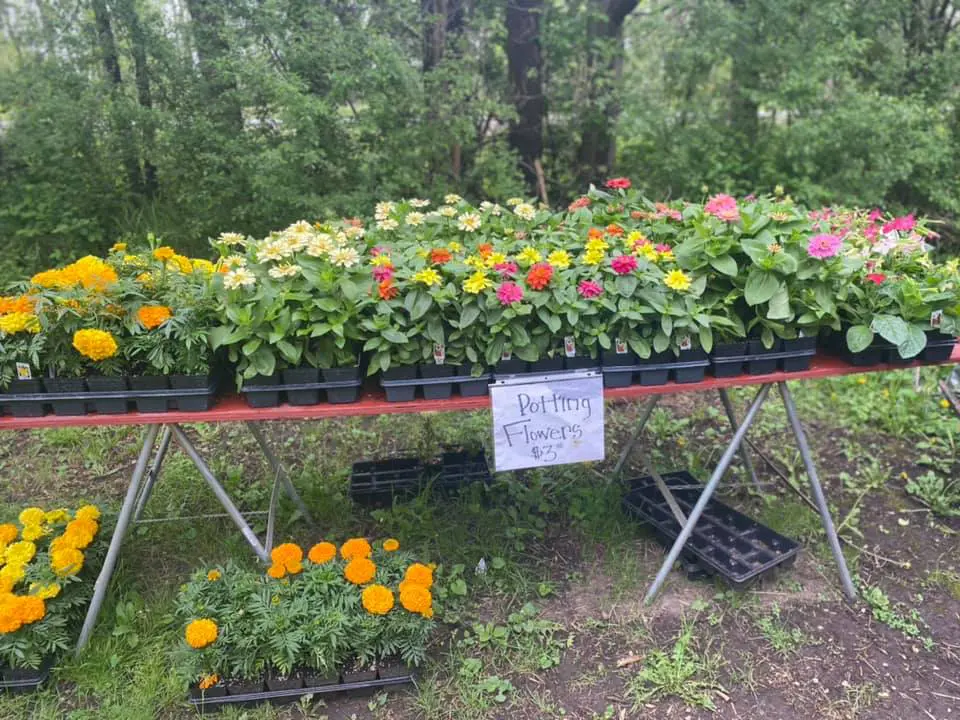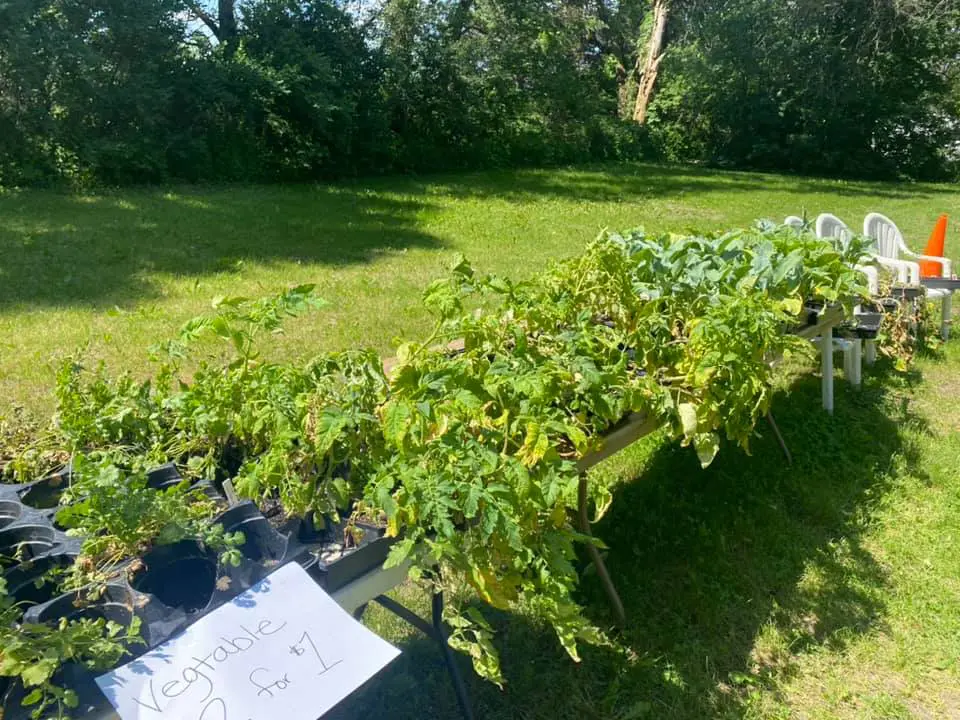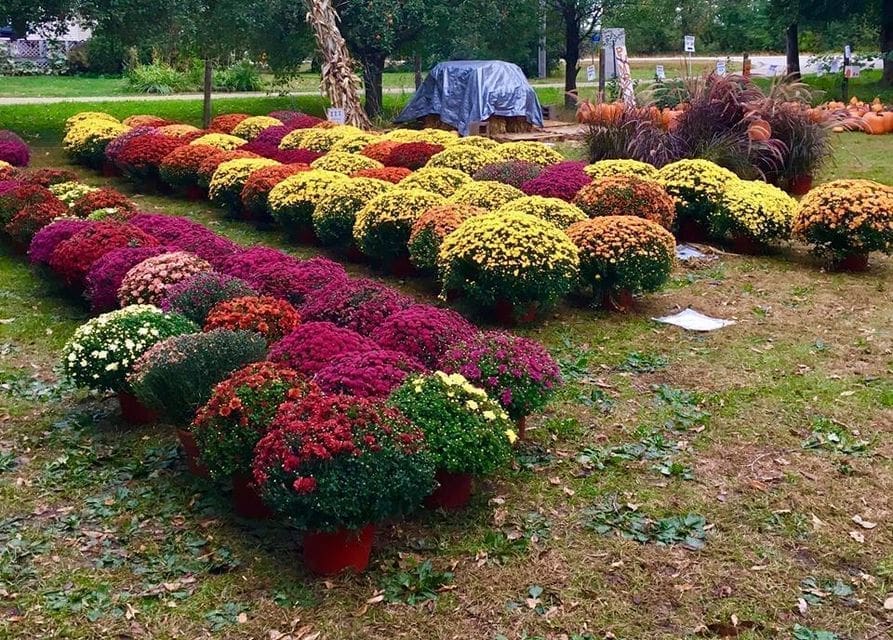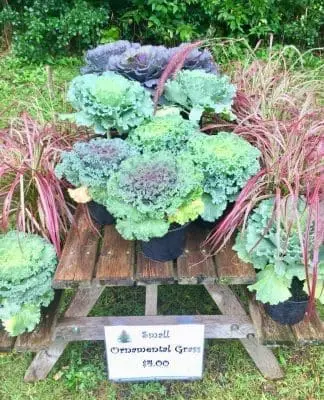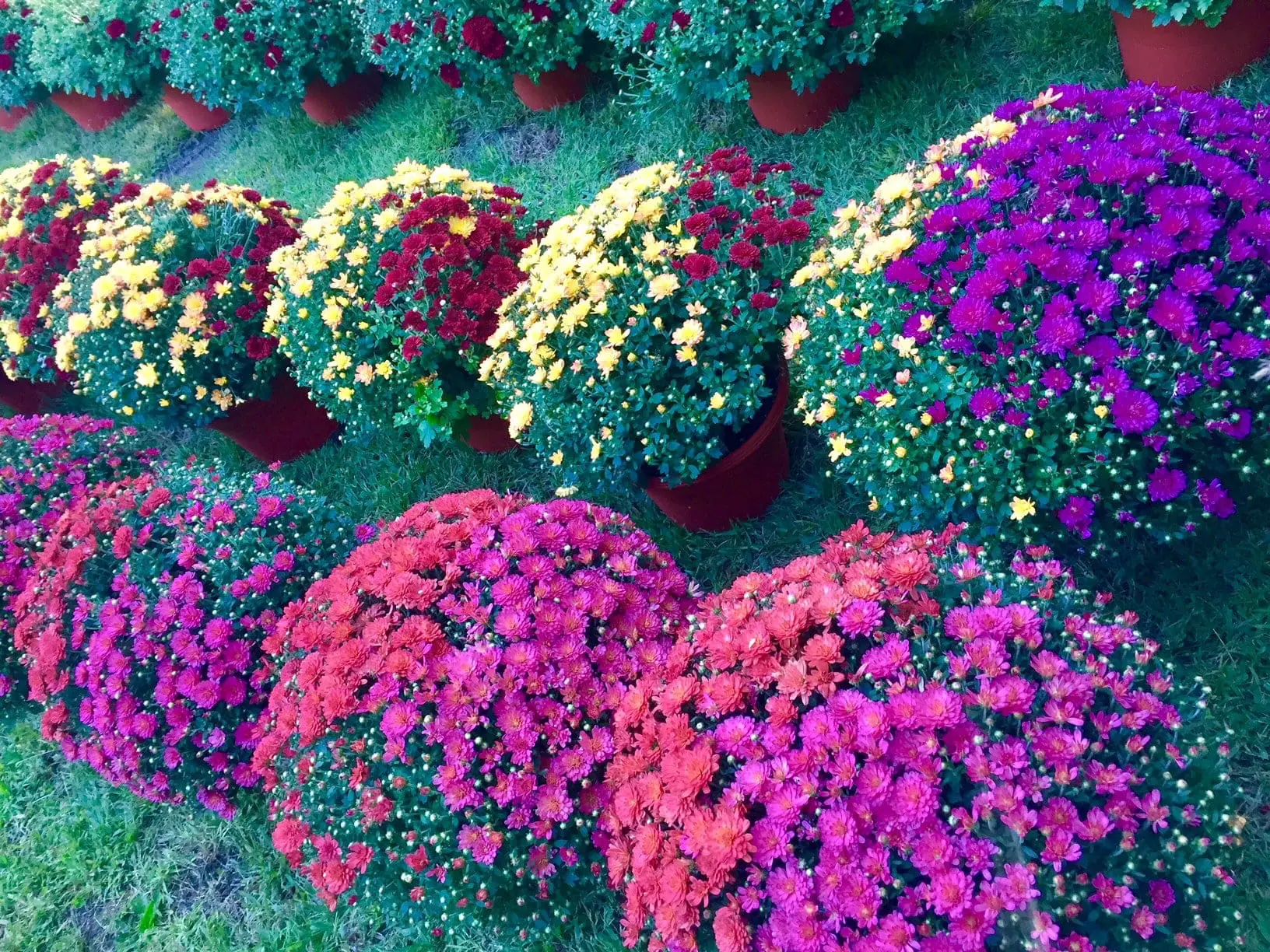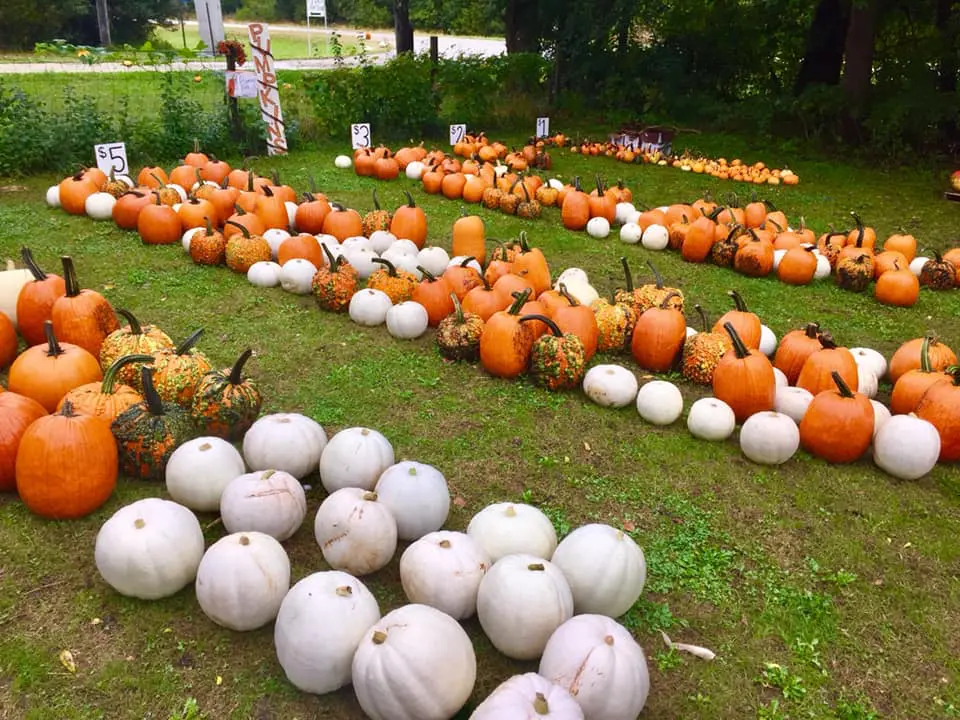 Photos from Tiegen's Facebook Page
---
Rootz of Inspiration
Location: 1121 7th St NW, Rochester
If you are looking for plants that express your individuality or the perfect personalized gift, check out Rootz of Inspiration. This shop is small, plentiful, and adorable; expect to be greeted at the door by the resident greeter, Wesley, as well as walked through your purchase to make sure it is exactly what you are looking for by the friendly and knowledgeable staff. Here you will find a variety of plants and succulents of all sizes as well as creatively-arranged planters ready for purchase. On my next visit, I'll be checking out the create-your-own station where you choose the sediment, plant, and decorations to create your own scene or fairy garden. Whether you have a green thumb or struggle to keep anything alive, the staff here will make sure you are set up for success. If you aren't in a hurry, check out the shop next door, The Yellow Monkey. Read more about this adorable shop and its incredible mission here.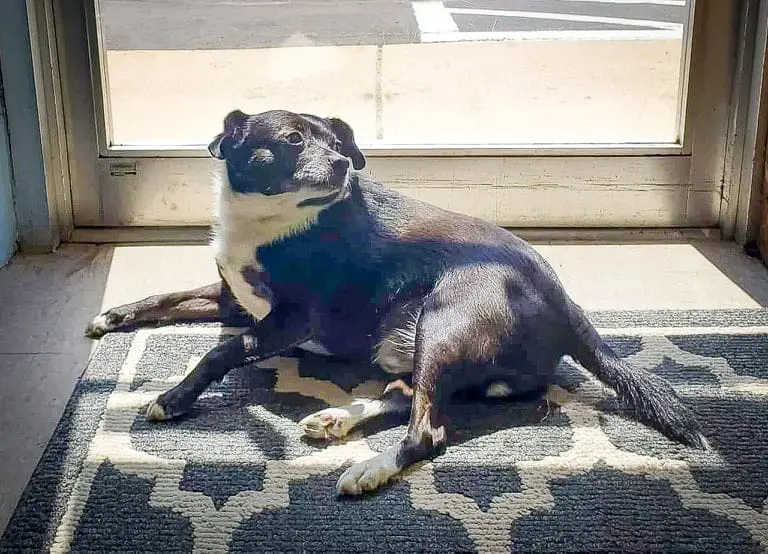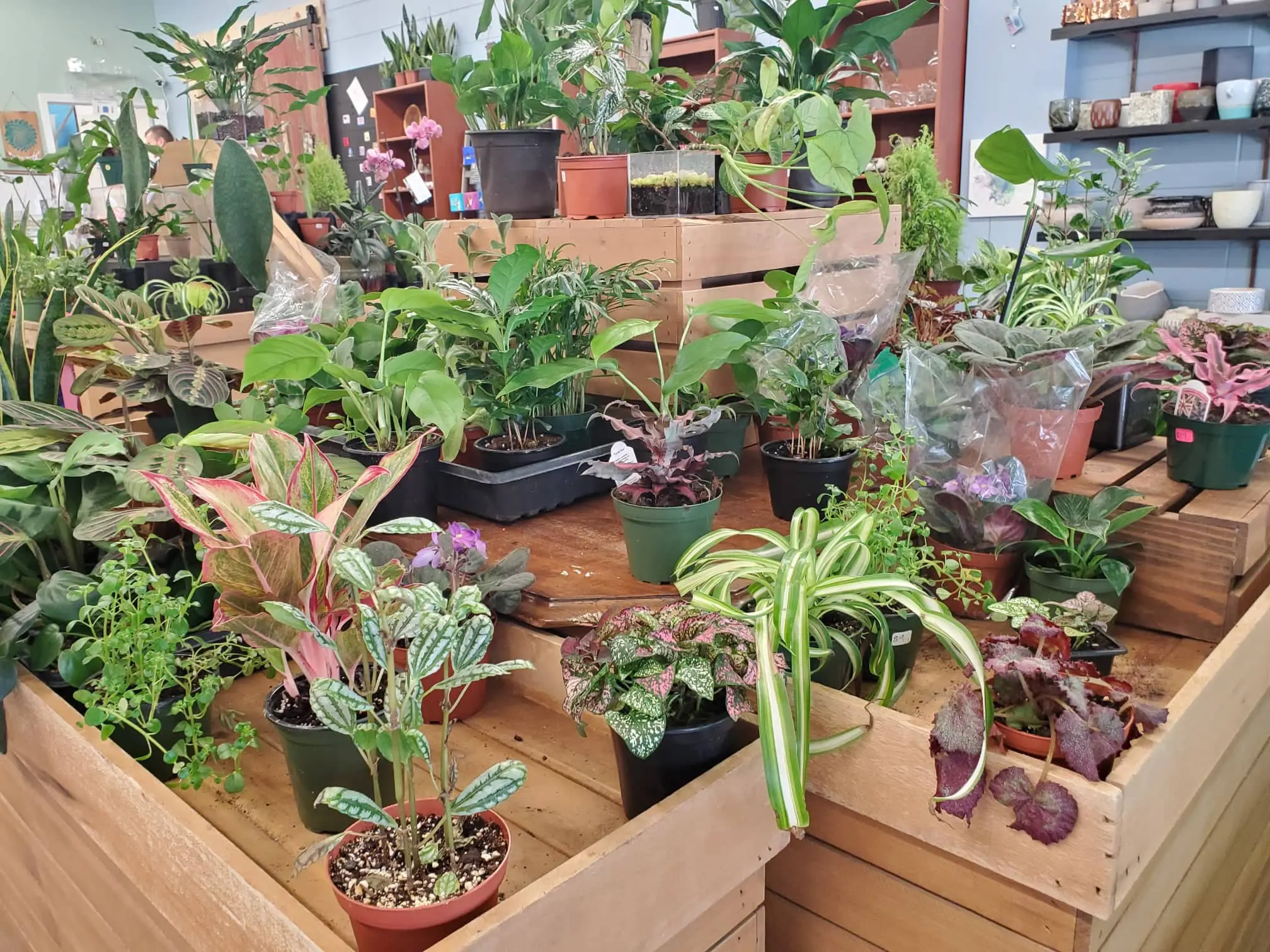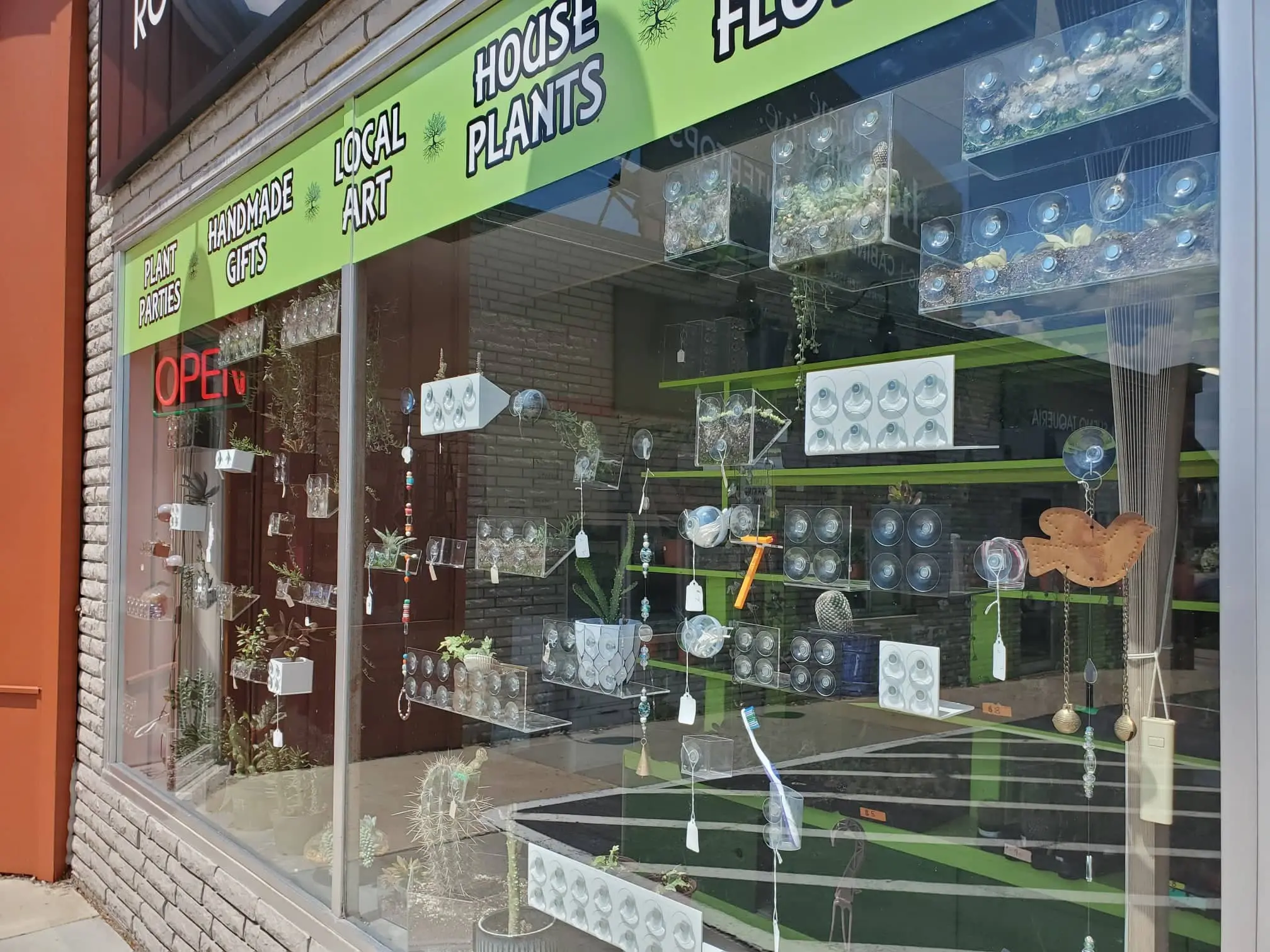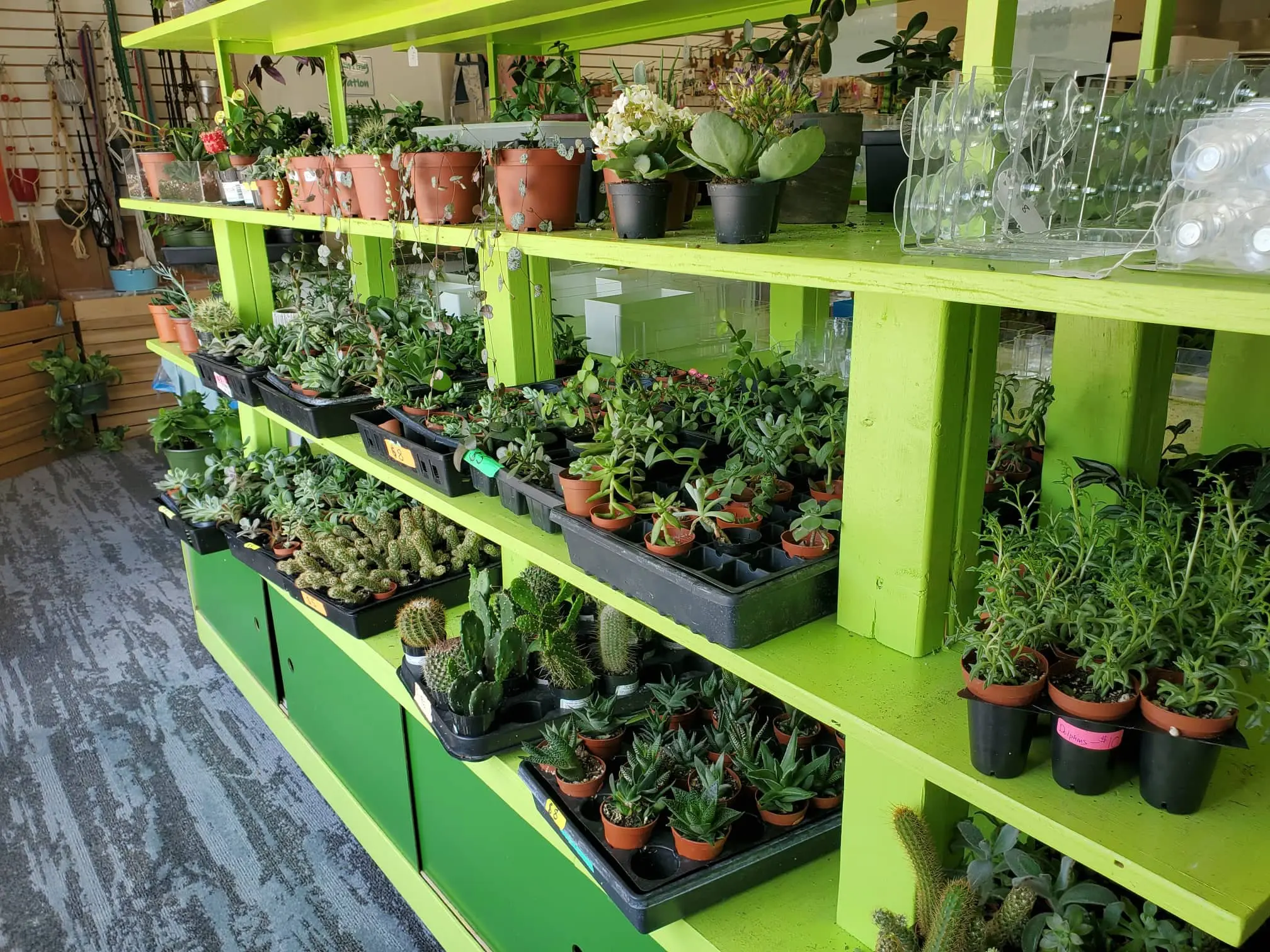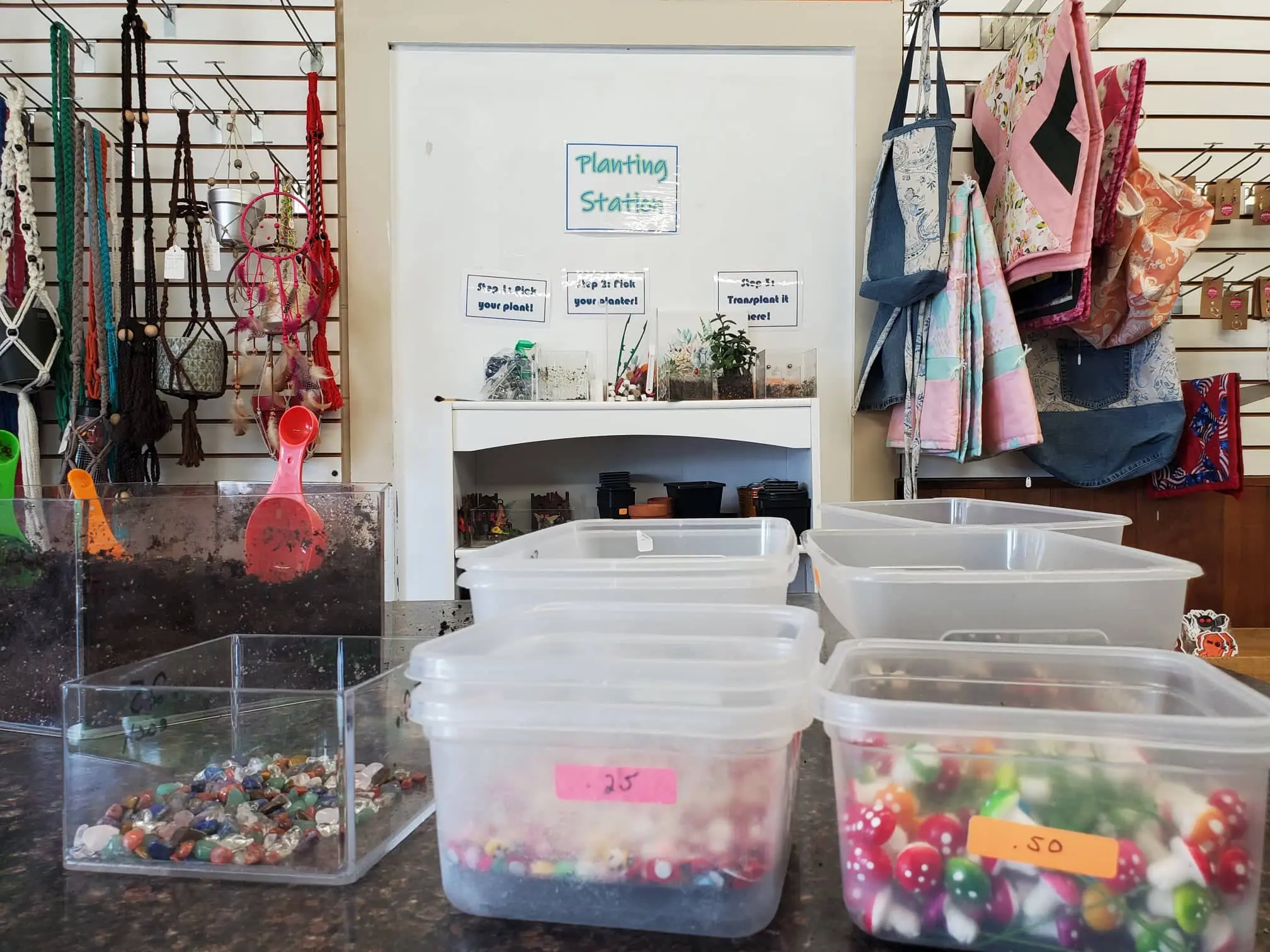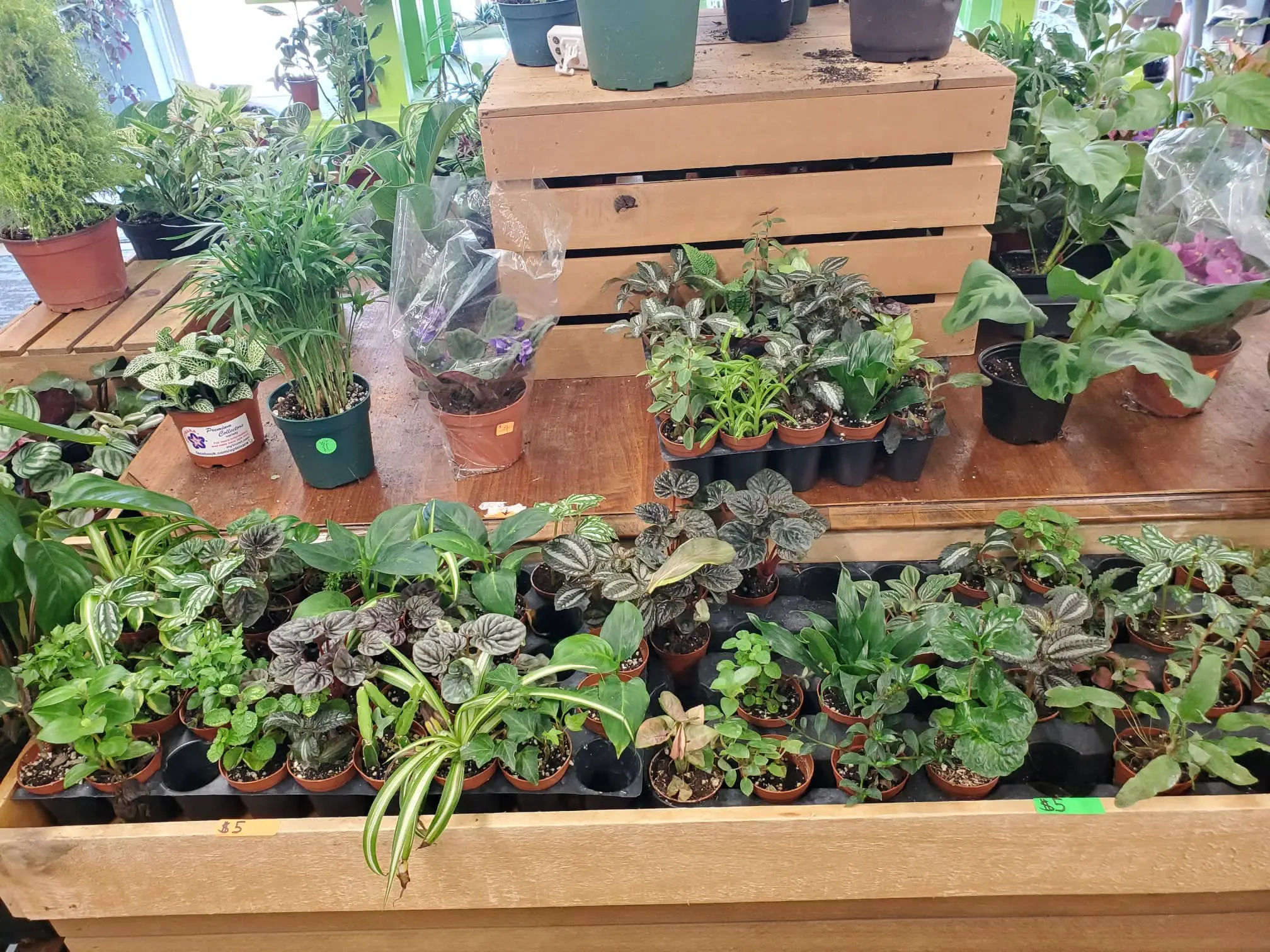 ---
Greenwood Plants
Location:  6904 18th Avenue NW, Rochester
Greenwood Plants has been providing the Rochester, MN area with horticulture knowledge and green thumbs since 1978. Greenwood Plants has grown from a mail order business for gesneriads (similar to African violets) to a permanent location on 18th Ave NW.  They operate three hoop houses and Dutch-style greenhouses that operate as their main garden center. Their 7200 sq ft garden center has all you need for making your home and landscaping beautiful. They are known for their wide selection of annuals but also carry vegetables & tropical plants. Their hanging baskets are also quite the sight.  They specialize in creating amazing baskets that will brighten up your porch or deck all spring and summer.  Check out their Facebook page to stay up-to-date on garden center events!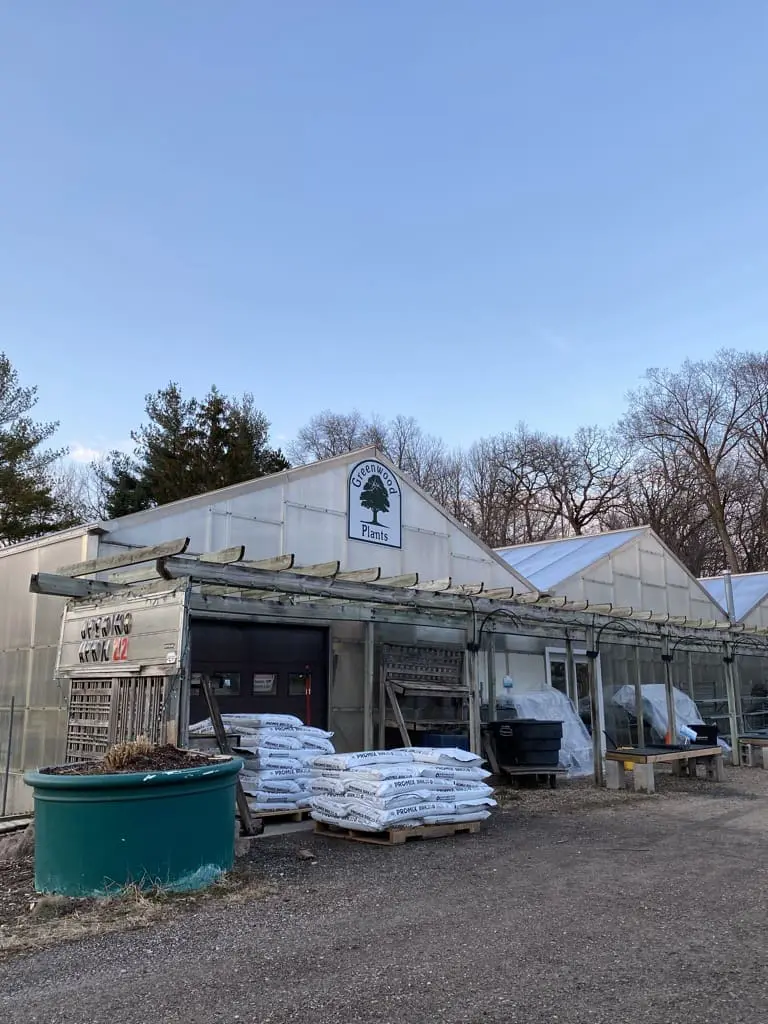 ---
Jim Whiting Nursery and Garden Center
Location:  3430 19th Street NW, Rochester
If you've driven on 19th Street by Costco, you've seen my next spot: Jim Whiting Nursery and Garden Center. This place is HUGE and has pretty much anything one would need for their yard or garden. From West Circle Drive, you can see the rows and rows of young trees Whiting's is growing for future sale. You can even drive around to pick your tree or shrub! In front of the greenhouses, there are a variety of shrubs, flowers, pots, and hanging baskets. Inside you'll find annuals, perennials, vegetables, herbs, and more. The variety and selection here amaze me, and the prices are very reasonable. The customer service is fabulous, too! Around the beginning of July, they'll start reducing the prices of vegetables and annuals; I was able to pick up two very healthy and flowering cucumber and zucchini plants, for example, at only a couple dollars each. There is also a location in Lake City if that is more convenient for you!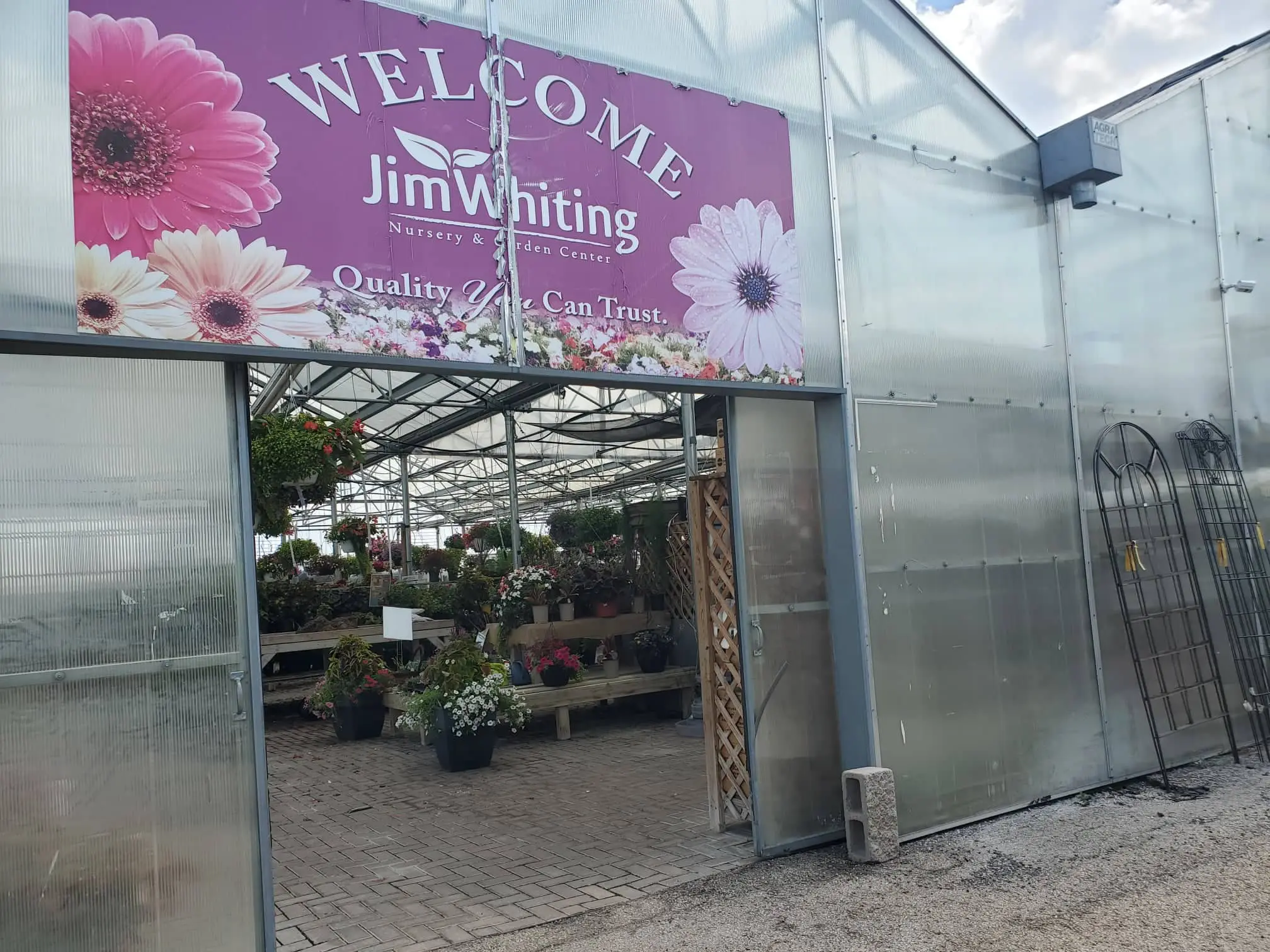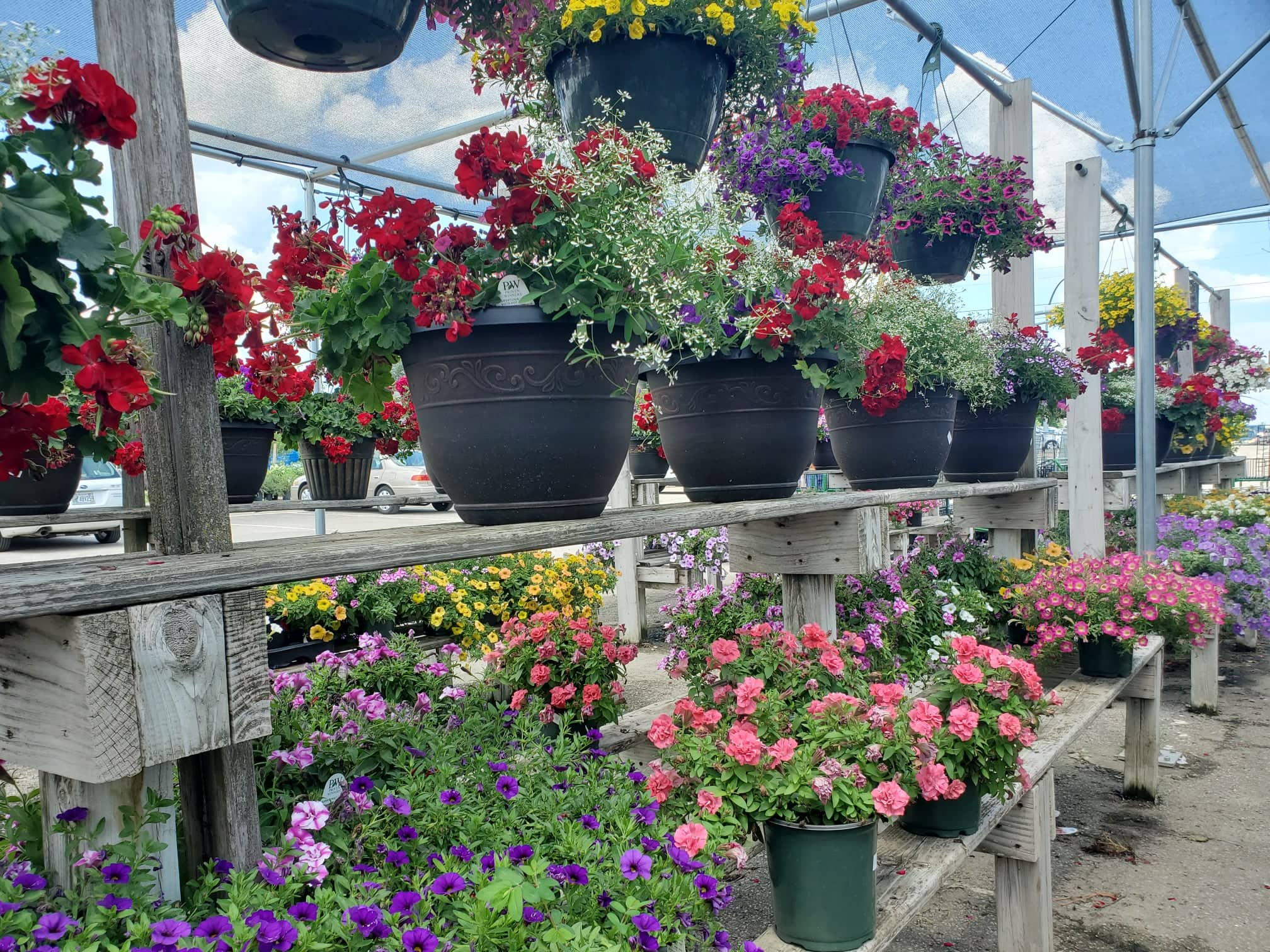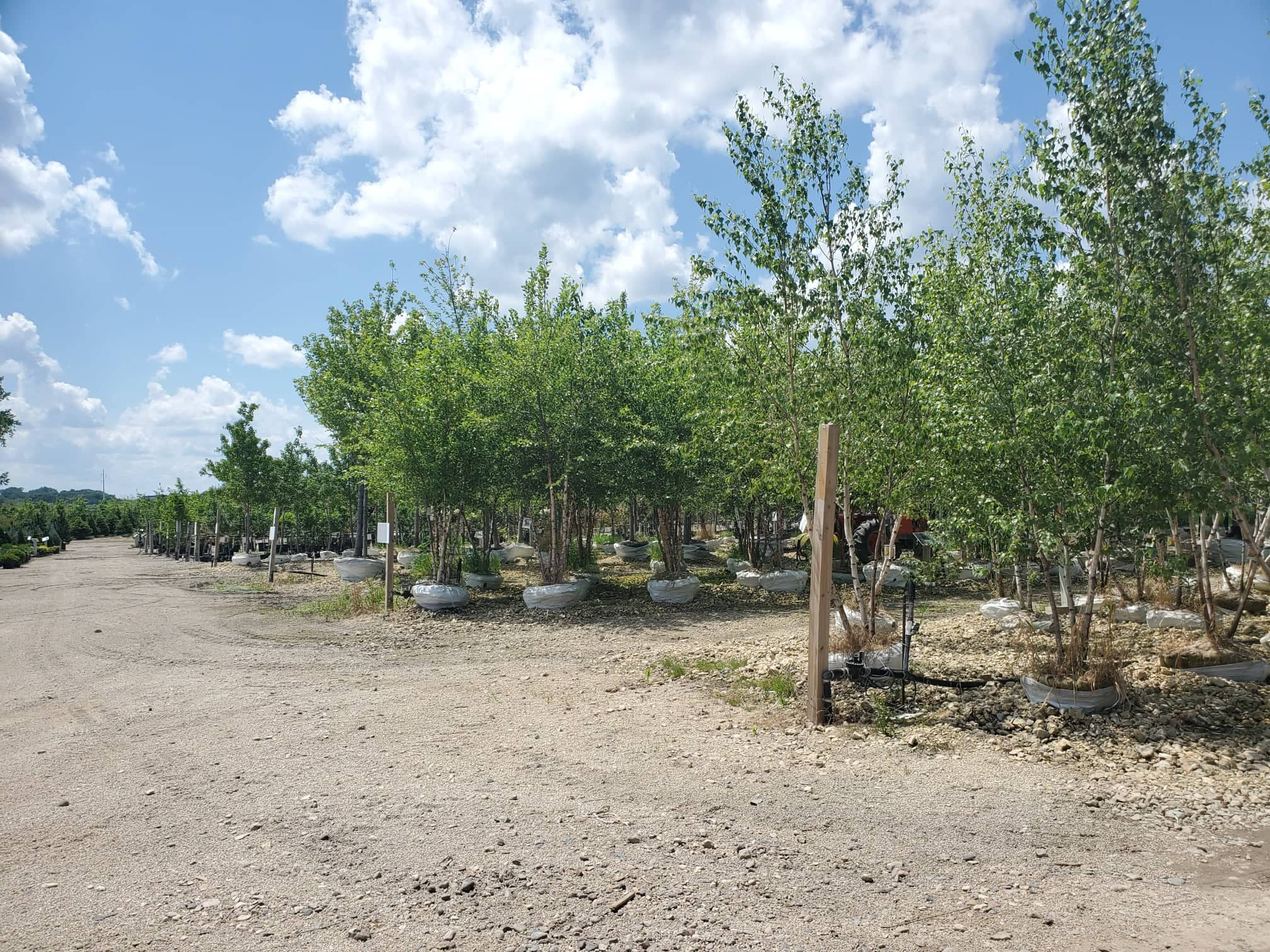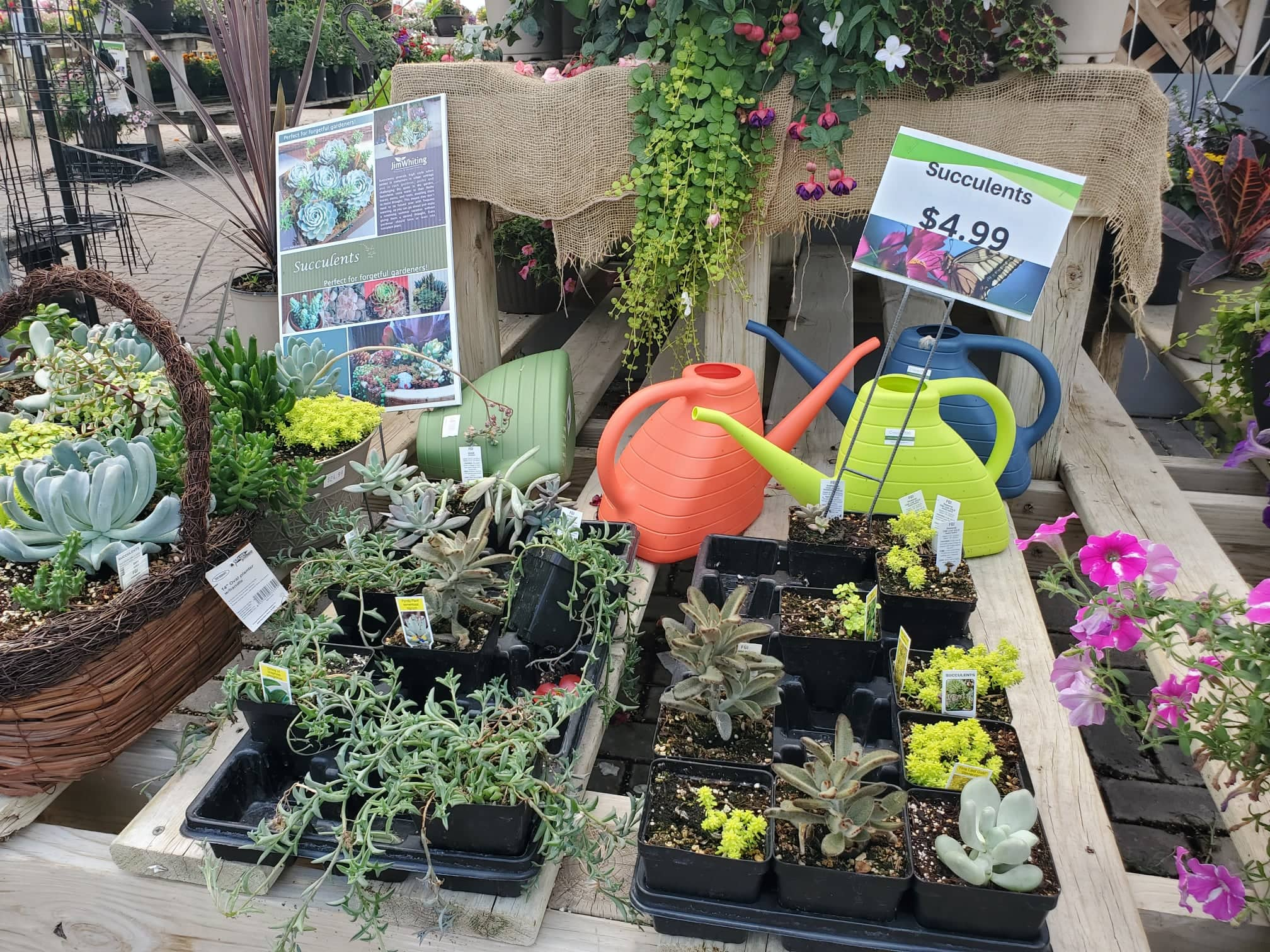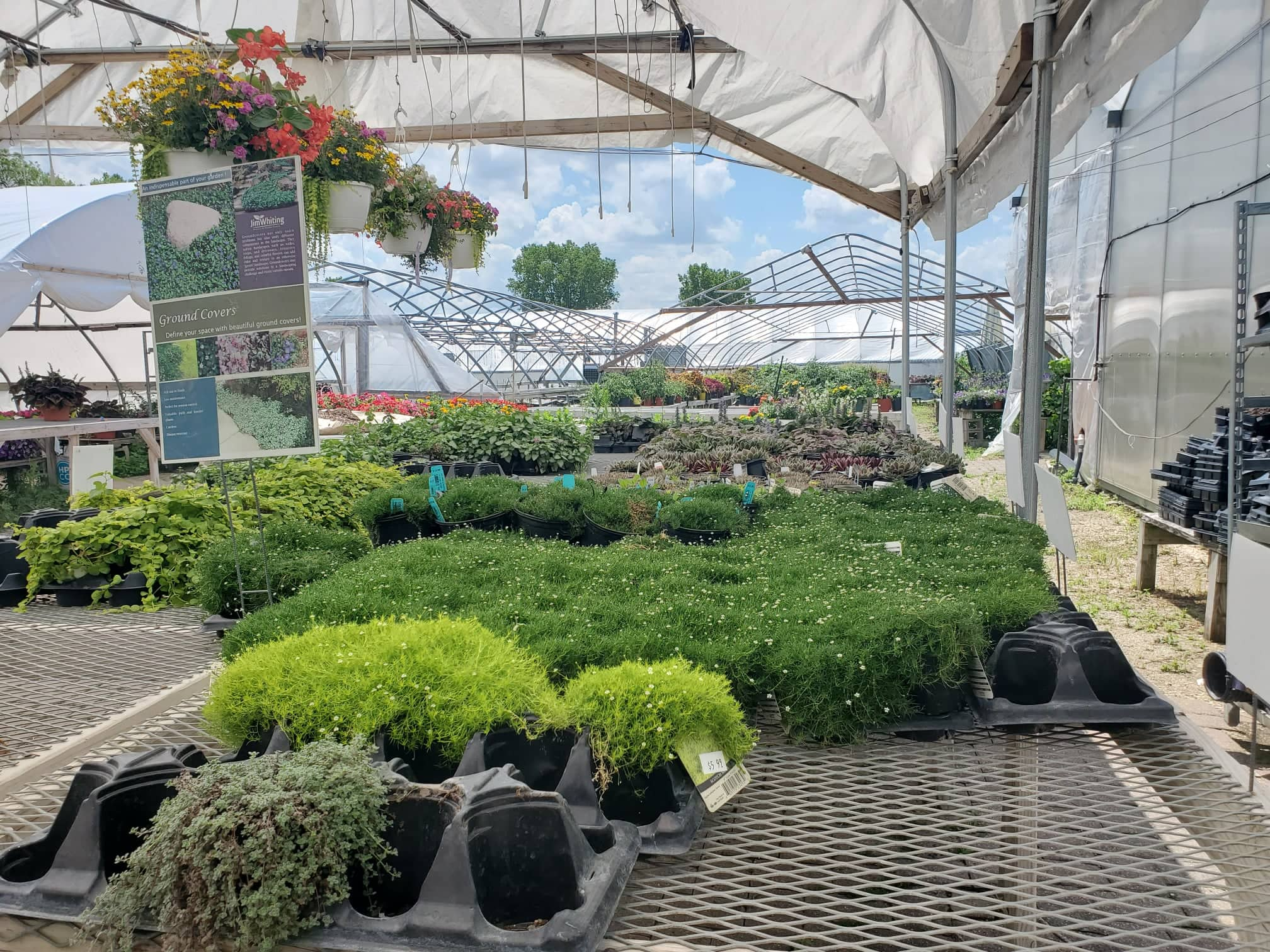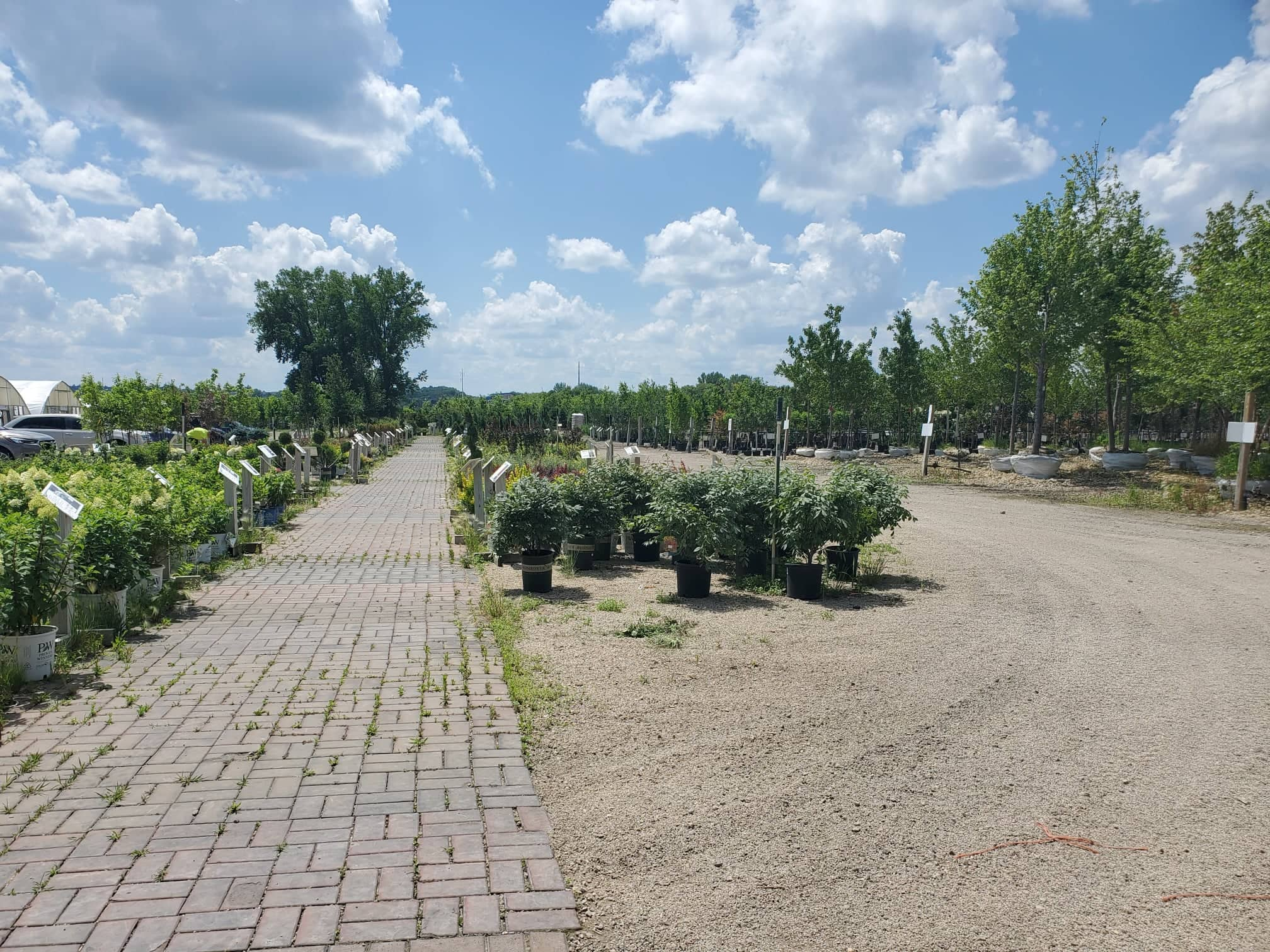 ---
Sargent's Gardens   
Locations:  Sargent's North: 7955 18th Ave. NW, Rochester | Sargent's on Second: 1811 2nd St. SW, Rochester
This next suggestion is pretty well known in the Rochester area: Sargent's. This place is a plant-lover's wonderland. Sargent's is known for more than just their plants; they are a landscaping business as well.  There are locations in SW Rochester, NW Rochester, and Red Wing. A little warning, though: walking up to the Rochester NW location can be a little overwhelming. Since this location is also home to the landscaping portion of Sargent's, there are gorgeous displays everywhere. The variety of perennials, annuals, trees, shrubs, vegetables, herbs, and succulents is breathtaking, especially when matched with the fountain, gazebos, and trellises. Most plants are also marked with educational signs and displays to help in your decision-making, and there are friendly and knowledgeable staff scattered conveniently throughout. A couple of bonuses I found here: This location had a bathroom (yay!) and a free customer rewards program. Also, check the website before you go for any current specials or sales. Call ahead, and they'll put your preferred plants on hold by the register for you, too.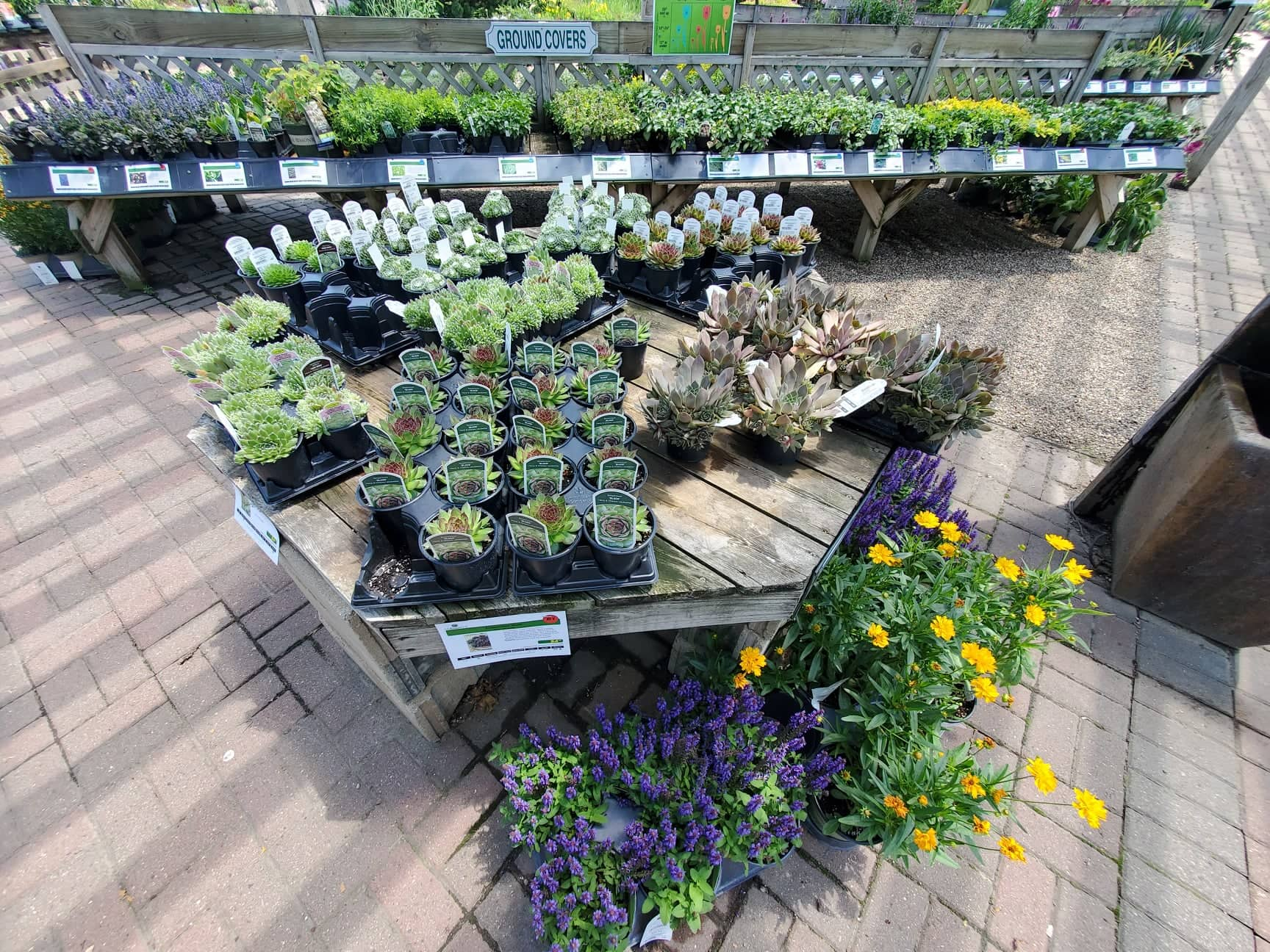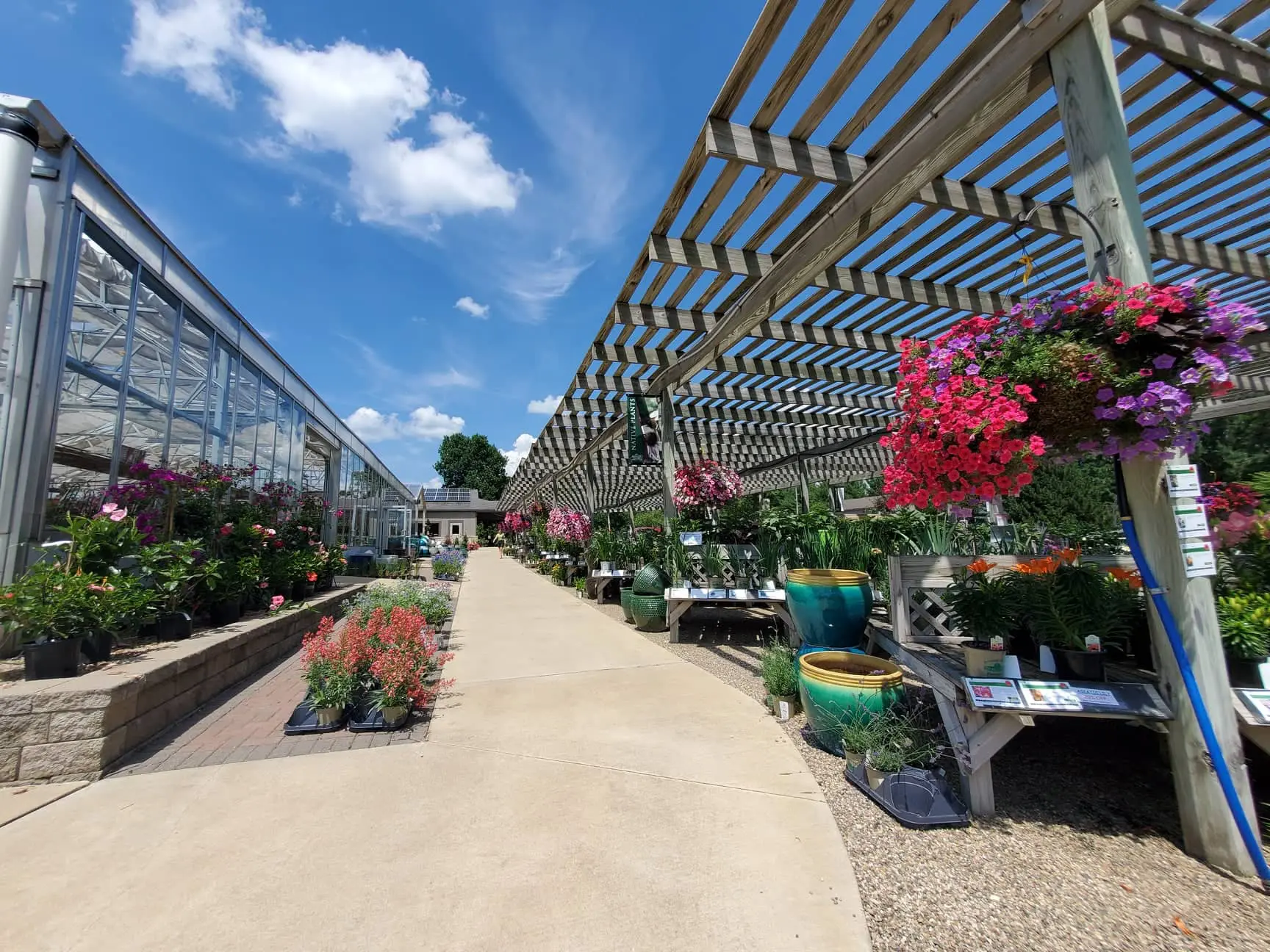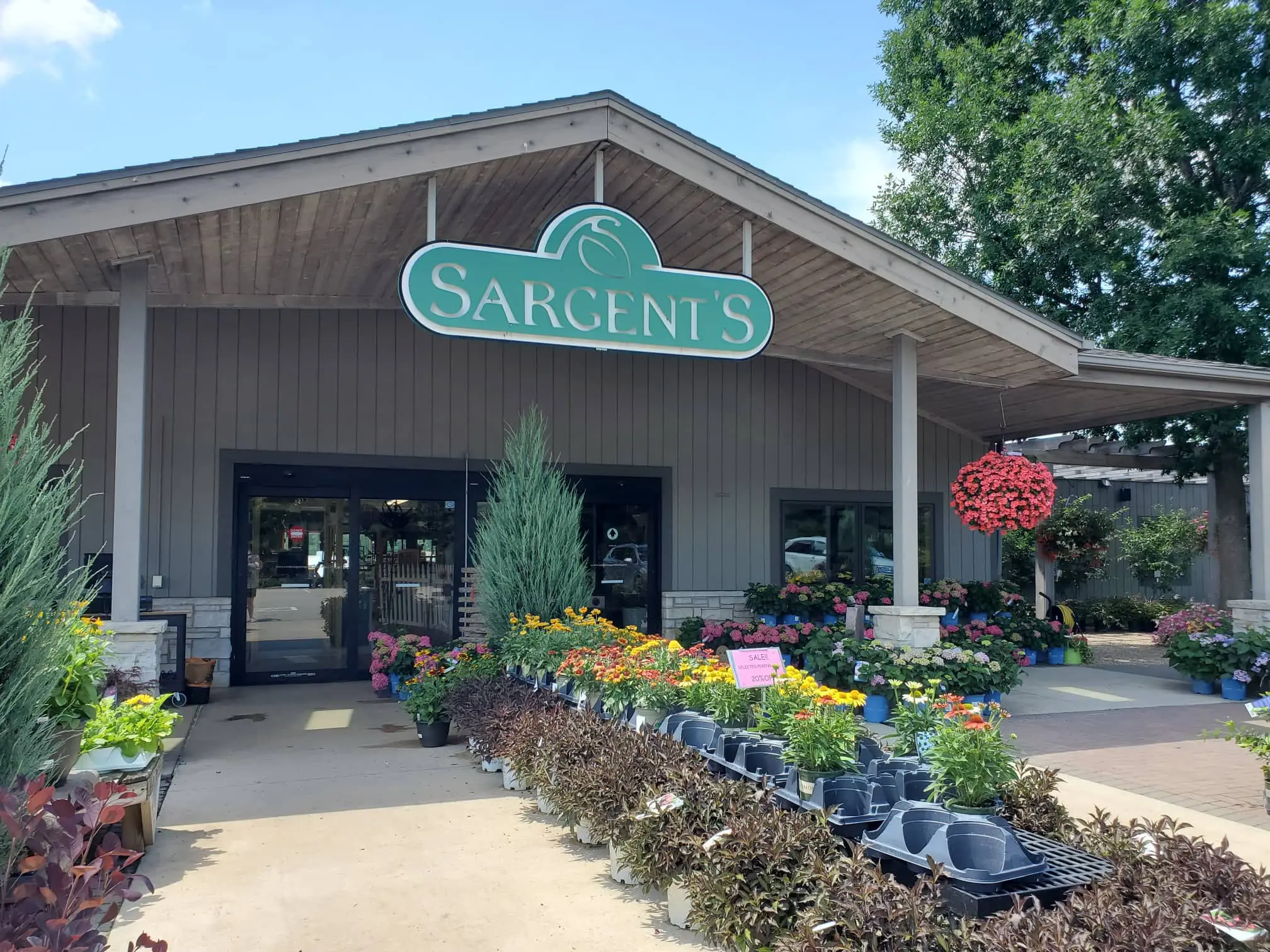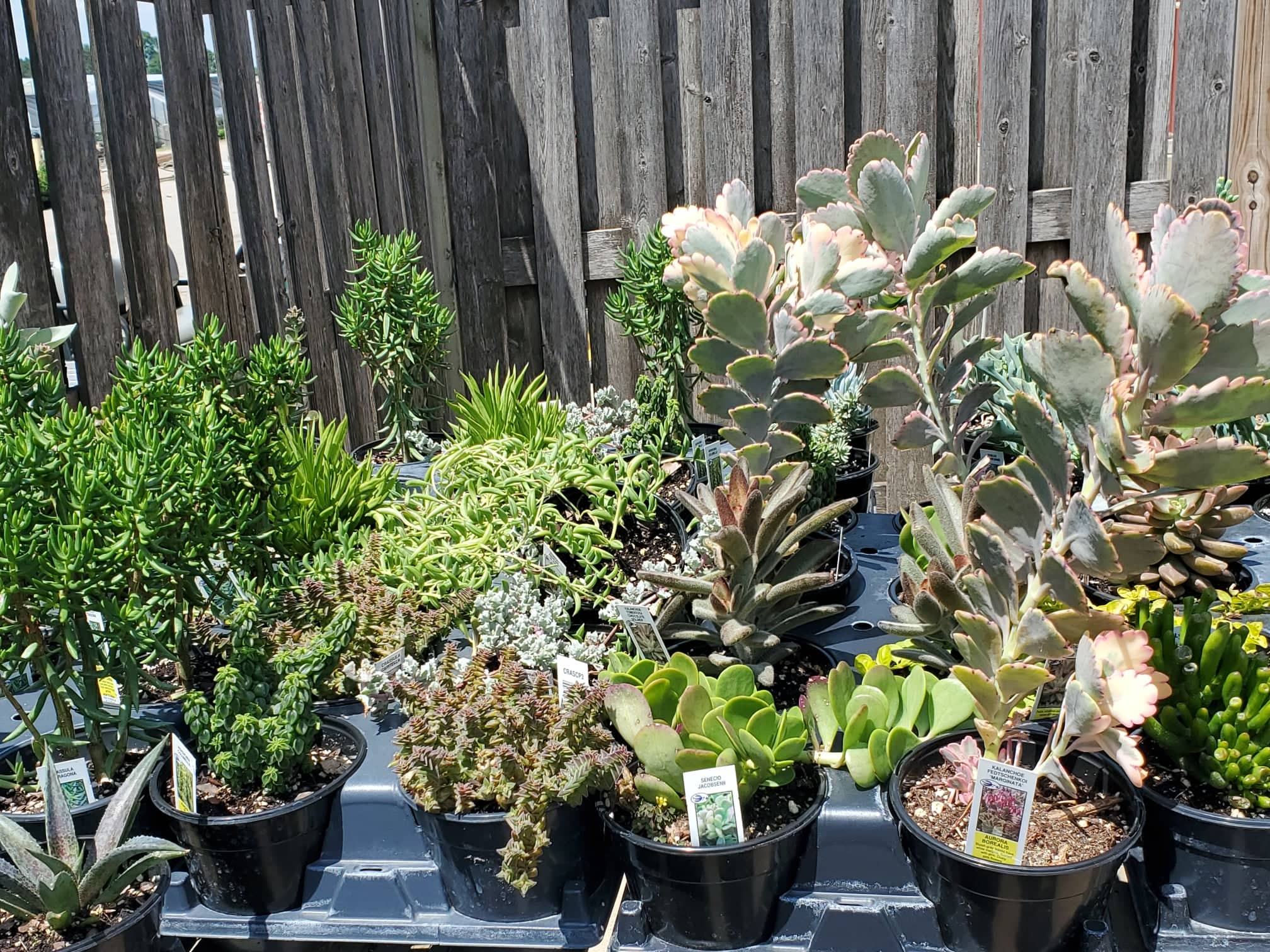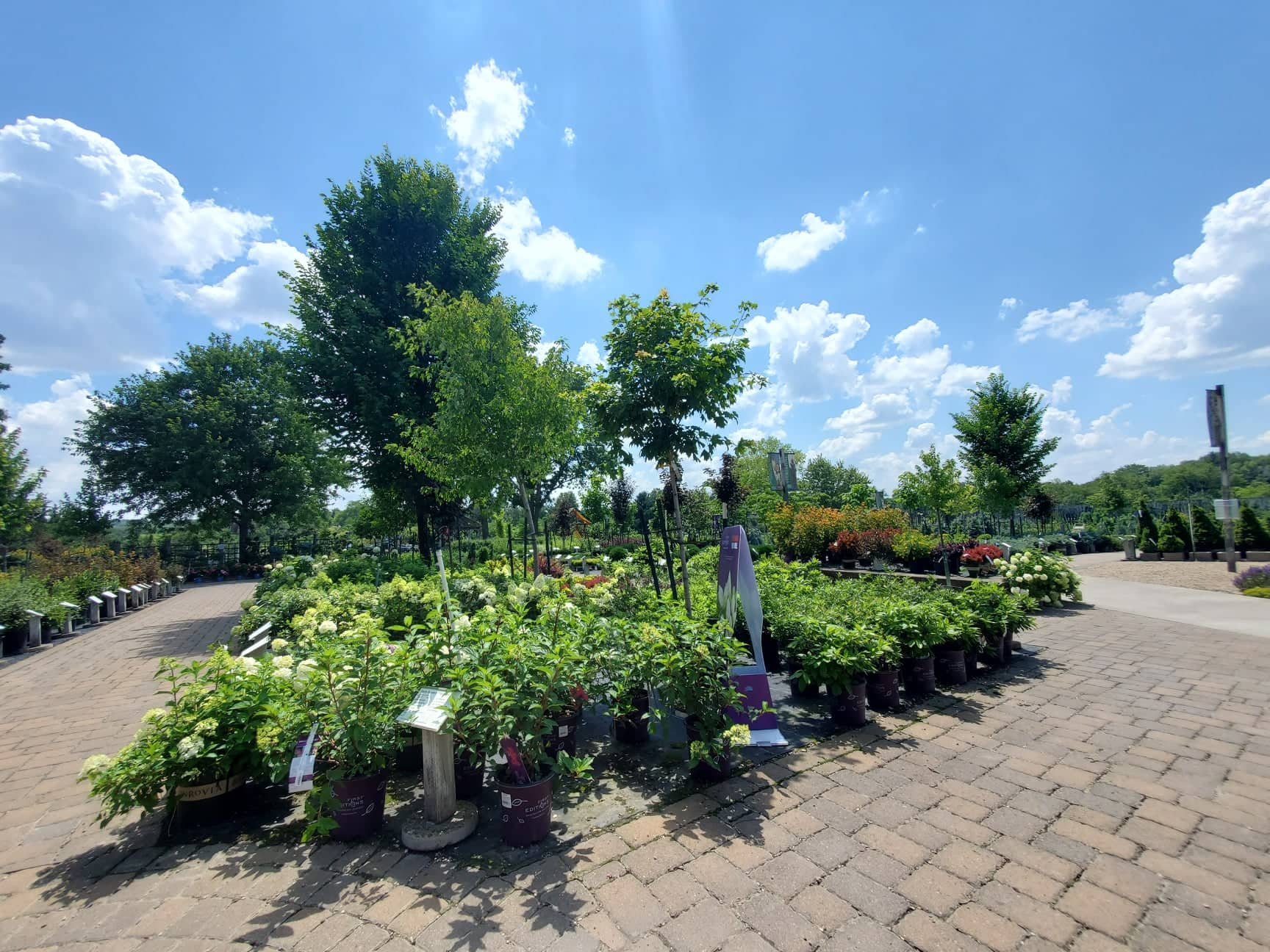 ---
Jenny's Greenhouse & Floral
Locations: Apache Mall, Rochester |  Zumbro Falls- 37209 644th St., Zumbro Falls
Jenny's Greenhouse has two locations: Zumbro Falls and the Apache Mall parking lot, right across from Trader Joe's and Terraloco. You can also find them weekly at the Farmers' Market! Most of the plants sold at Jenny's are grown locally, in their greenhouses in Zumbro Falls.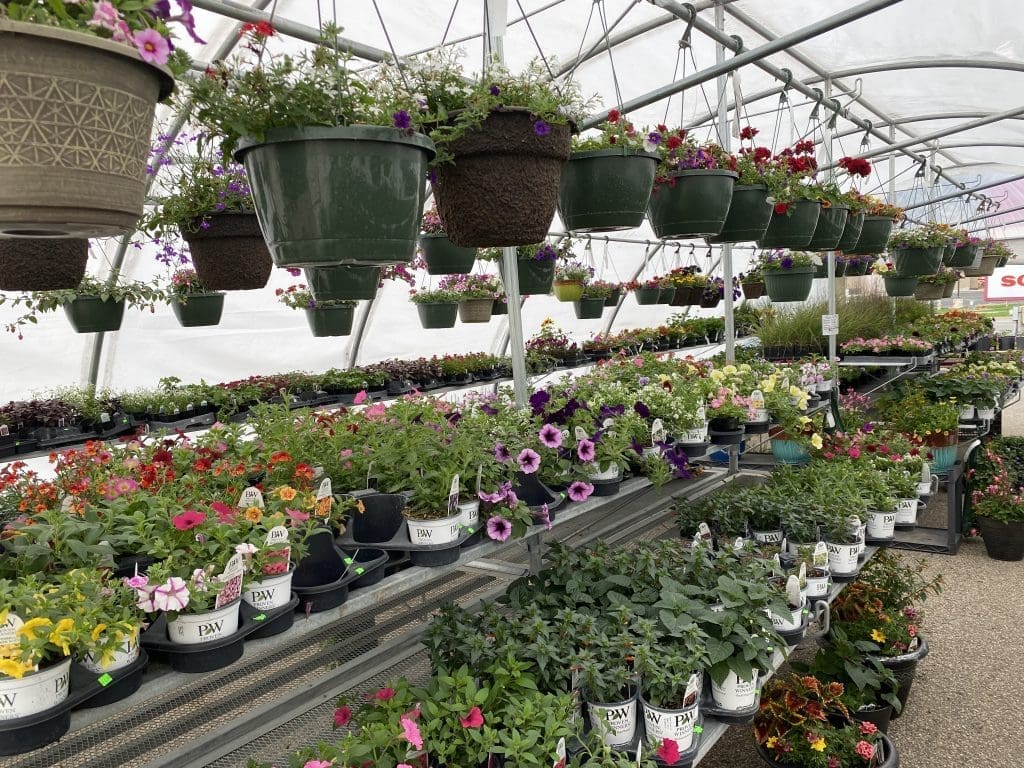 ---
Family Tree Landscape & Nursery
Location: 2580 75th St. NW Rochester
This family-owned business is a trusted name in making yards beautiful in the Rochester area. With loads of experience on what plants will do best with our unpredictable weather and harsh winters, Family Tree offers expert advice and landscape planning. Shopping for plants? They've got a large selection of hardy perennials, as well as annuals, bushes, shrubs, trees, garden decor, and more!

---
Flowers by Jerry
Location: 122 10th St. NE Rochester
Well-known as a favorite florist in the Rochester area, Flowers by Jerry also has a greenhouse selling houseplants, baskets, annuals, and more! Stop by their cute store right by Silver Lake for unique and beautiful plants, cards, or gifts. Be sure to follow them on Facebook for events and sales!

---
Joel's Greenhouse
Location: 49058 180th Avenue, Pine Island
Located a mile north of Pine Island just off of Highway 52,  Joel's Greenhouse is a full-service garden center that offers a wide range of hearty plants and gardening supplies. Joel has been providing beautiful flowers, perennials, vegetables, herbs, and succulents to homes and businesses in southeast Minnesota for over 50 years. Since its start in 1971, Joel's Greenhouse has grown to be a thriving business in rural Pine Island with ten greenhouses (over 12,000 square feet), a large outdoor perennial area, and their garden shop, with a big selection of pots, soil, fairy garden supplies, and garden art.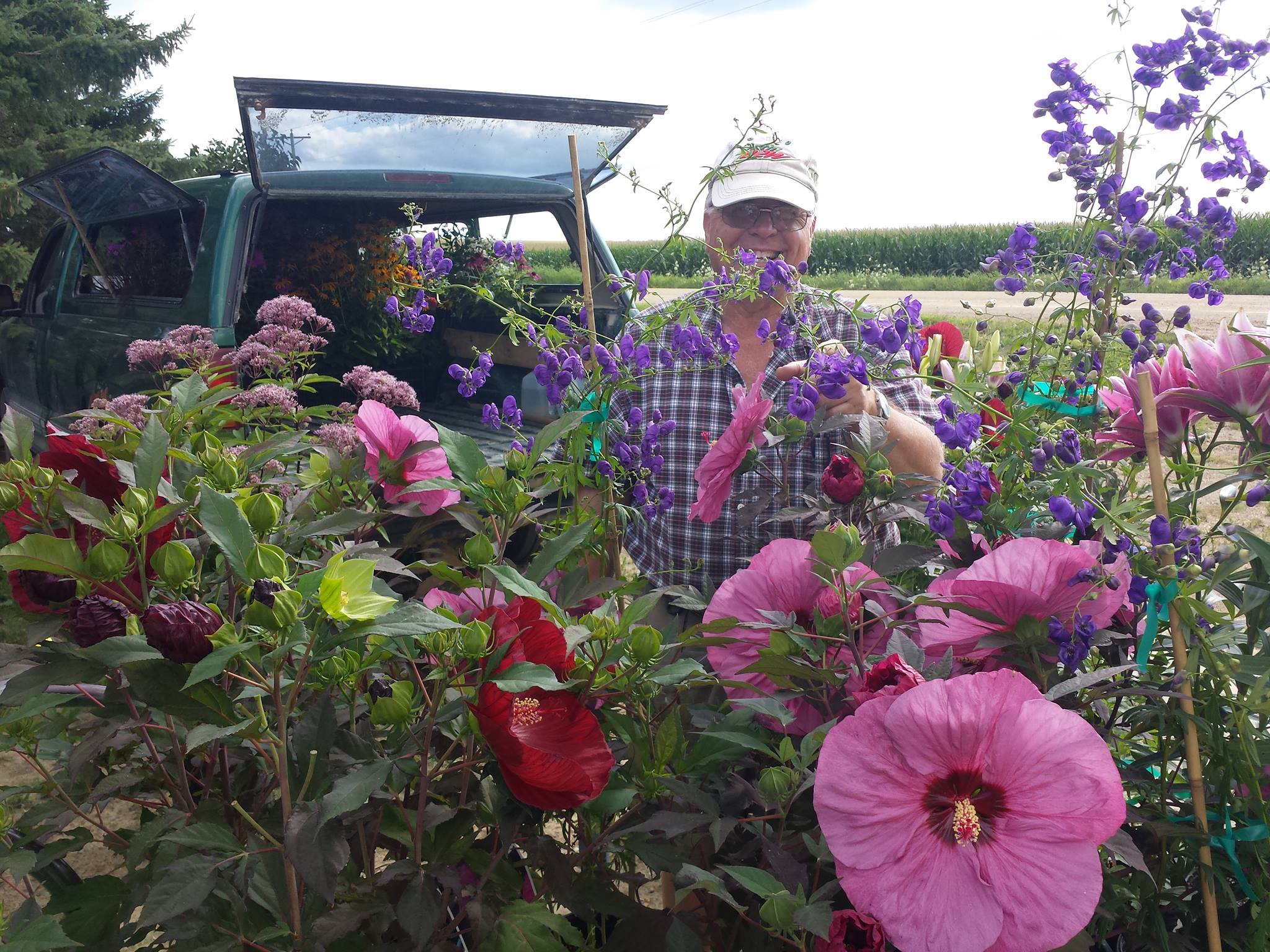 ---
Carousel Floral Gifts & Garden
Location: 1717 41st Street NW, Rochester
Carousel Floral Gifts & Garden has been a full-service florist in Rochester MN since 1991.  Carousel is unique in that it provides delivery (including all hospitals) during all open hours.  In addition to floral arrangements and delivery, Carousel Floral Gifts & Garden has a large greenhouse offering annuals, perennials, vegetables, herbs, tropicals, and more.  Not only that, Carousel boasts an incredible selection of pottery and vessels for plants of any size. Their garden decor selection is so impressive and offers something for every style and budget.

---
Garten Marketplatz
Location: 5225 County Road 15 SW, Byron
Garten Marketplatz is a beautifully unique, century-old farmstead just southwest of Rochester. Here you'll find a gorgeous garden center, one-of-a-kind gifts and decor- both indoor and outdoor. They host events on the property as well, making this a shop that you need to experience. Follow them on Facebook for events all season long!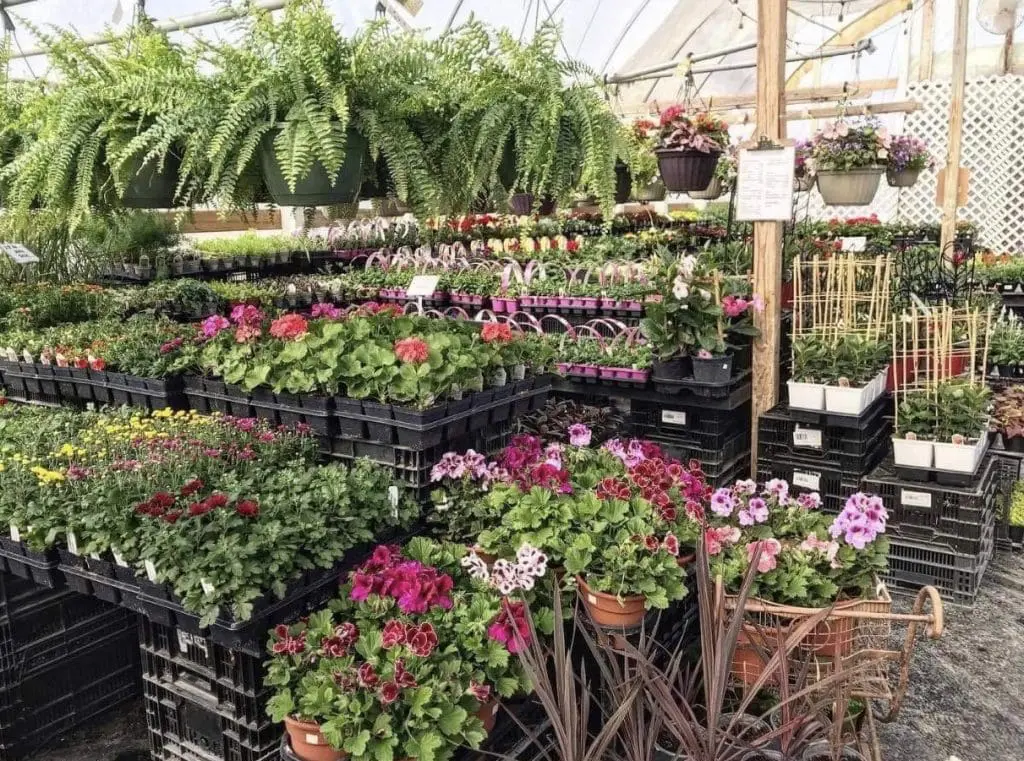 ---

The Plant Shack
Location: 6262 Salem Rd SW, Rochester
The newest addition to Rochester's vibrant plant and garden scene, The Plant Shack opened its doors May 7th, 2022 in SW Rochester, at DeCooke Landscaping. The Plant Shack has a wide variety of perennials, locally-grown annuals, vegetables, herbs, and more! The barn has indoor and outdoor decor and more.

---
Viola Nursery & Greenhouse
Location: 3120 100th Ave NE, Viola  | By appointment only. Call: (507) 259-3272 or Email: pnicklay@violanursery.comt
Viola Nursery & Greenhouse specializes in custom planters and container gardens for all season. Work with Viola Nursery to have them design one for you, or take a class to design your own! They also offer landscape planning and maintenance services. Find them on Facebook too. NOTE: all orders are online or phone only. Visits to the greenhouse are by appointment only.