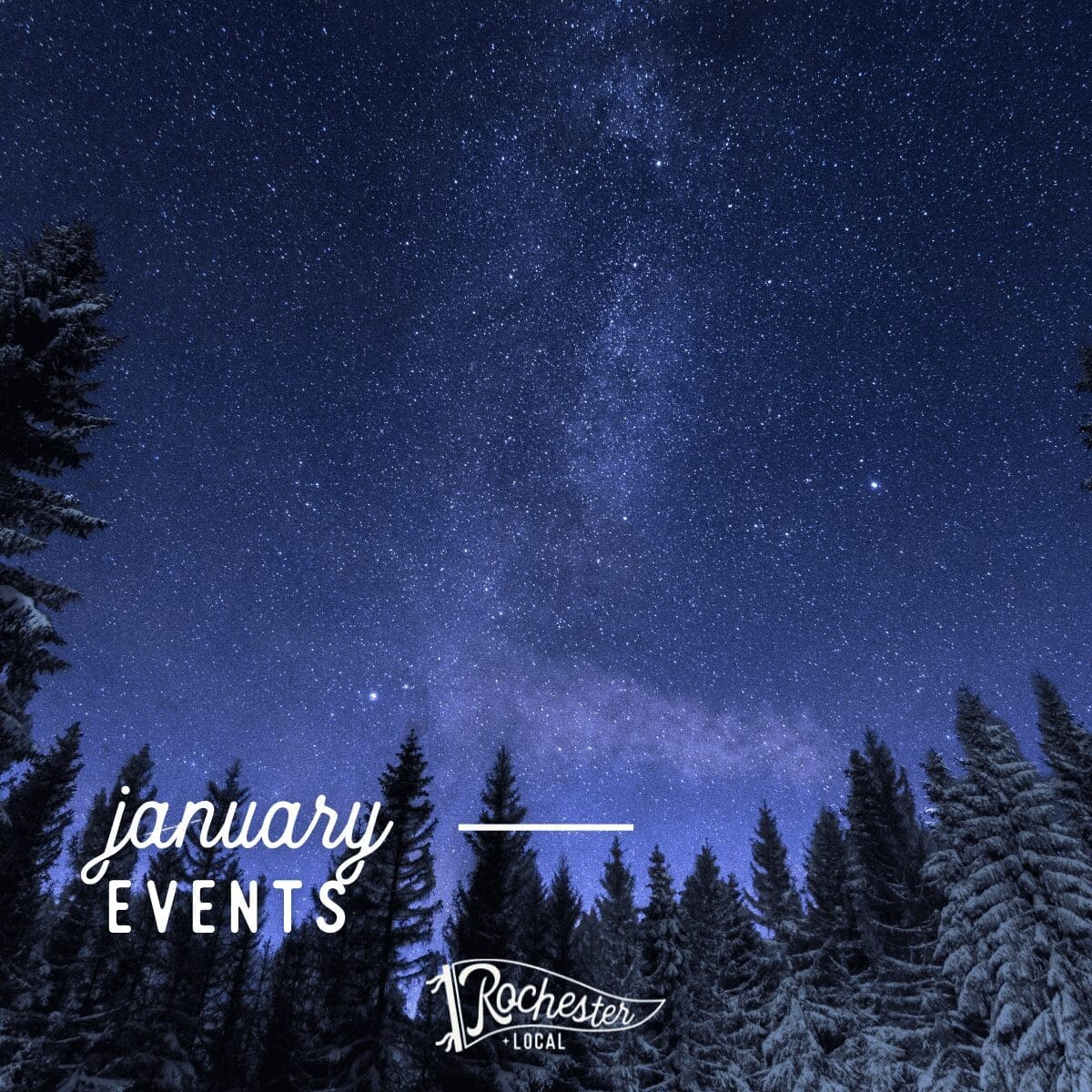 Welcome to January 2023!  To use this guide, simply click on the dates for the corresponding week you'd like to see.
If you'd like event highlights and a link to our events calendar sent to your inbox every week, make sure you sign up for our newsletter!  As always, if you would like to add an event to our guide please fill out the form below!
Winter Outdoor Family Weekend
Join us for a weekend of outdoor family fun at our campus just outside beautiful Lanesboro! The weekend includes chances to participate in our high ropes course, outdoor winter activities, rock climbing, archery, geocaching & more. Your days will be filled with educational classes and activities for the whole family, while your evenings will feature programs such as campfires and presentations led by our knowledgeable naturalists. Meals (Saturday breakfast – Sunday lunch) and a private dorm room for your family are included in the cost of attendance!
Rochester MN Guide to January Events
Rochester MN Guide to Ice Skating
Where can you find the best ice skating rinks?  Fortunately for those of us in Rochester MN, there are many to choose from.  Some have warming houses, others have lights to skate by at night, and others are great for hockey players looking for a pick up game!
As always, if you would like to add an event to our calendar and monthly event guide please fill out this form!