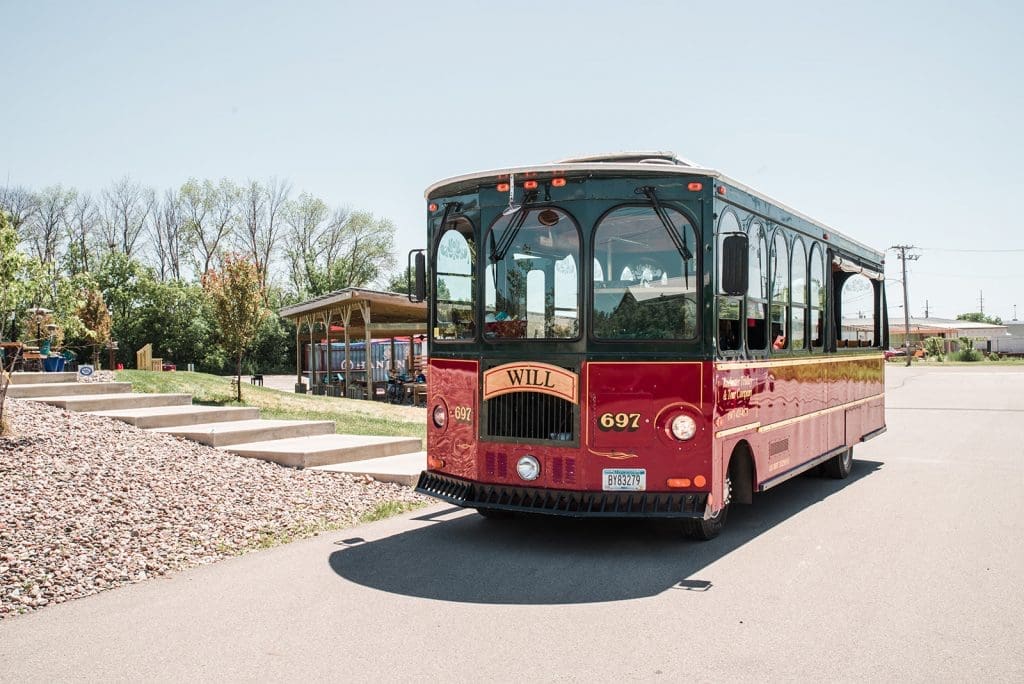 Looking for a fun adventure this summer?  Book a trip on a trolley with Rochester MN Trolley & Tour Co!
If you're looking for something special to do this summer that will create some amazing memories for years to come, we highly recommend a booking a tour with Rochester MN Trolley & Tour Co. Travel in style on the extra fun, classic red & green trolleys or one of their modern, comfortable, air-conditioned busses.
With 14 different tours to choose from, there is definitely something for everybody.  From local history, to local hauntings, kids' story time, field trips, brewery tours and more, you'll be able to check a ton off your summer bucket list!

Kid-Friendly Trolley Tours
Advance ticket purchase required – $15 (On the trolley)
Enjoy a ride to SPARK where everyone will have a blast exploring the World Bazaar, climber, SPARKcity, water play table, and so much more!
Then a storyteller will read to the children and every child will receive a book to take home.
After story time we will board the trolley and have some play time at Three Links Park to get all of the energy out
Advance ticket purchase required – $25 (On the bus)
Share an experience with your kids as we explore some wonderful areas. Start each field trip at Centerstone Plaza Hotel by Soldier's Field. Board our air conditioned bus and take off to a new place to explore. Some of the upcoming field trips include: Como Zoo Park and Conservatory, Chester Woods Park, LARK Toys, Oxbow Park and Zollman Zoo, the SPAM Museum and more!
---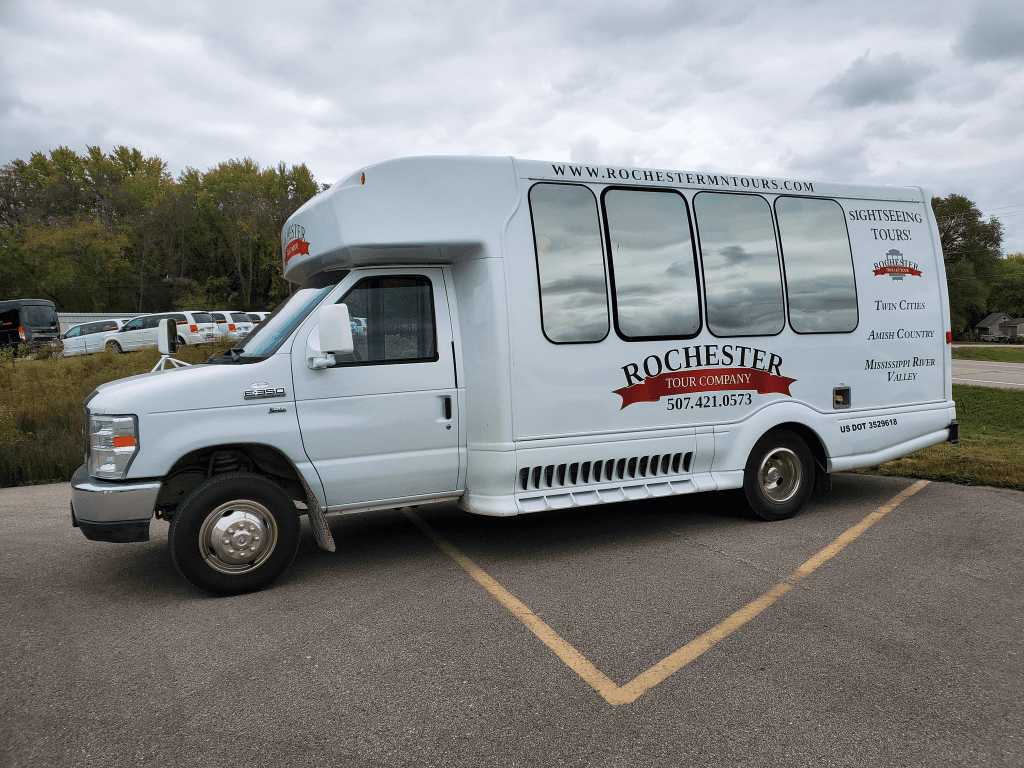 Tours for Adults
Don't let the kids have all the fun!  Book a tour on the trolley for date night, a special celebration, mom's night out, you get the idea!
There are a lot of tours to choose from on the site, but here are a few highlights:
Advance ticket purchase required – $85 (On the bus)
Your day begins with the bus picking you up at Centerstone Plaza Hotel main entrance. Sylvan Brewing in historic Lanesboro is the first stop on this adventure. Then hop up the road to Karst Brewing in beautiful Fountain Minnesota. Top off your day at PawPrint Brewery in Chatfield. The journey ends back at the Centerstone Plaza Hotel. Ticket price includes transportation and a tasting flight or pint at each location.
Advance ticket purchase required – $50 (On the trolley)
Many find Rochester a bit strange during the day; but after the sun goes down, the restless souls of the city's frightful past begin to stir.
You will hear tales that have been all but forgotten as you travel to eerie graveyards and past some of the most historic — and haunted — buildings in our famed city, along with houses that hold on to the secrets of their former inhabitants. Is Rochester one of the most under-known haunted cities in the Midwest? The jury's still out on that … but this tour lets you judge for yourself!
Advance ticket purchase required – $130 (On the bus)
Board the comfortable, air conditioned/heated bus at the Centerstone Plaza Hotel and let them do the driving as they take you out to Scenic Villa Bellezza.
Enjoy a complimentary glass of wine upon arrival and then step into the famous Chef Antonio's class as he teaches you the fine art of Italian cooking.
After you've learned all you can from Chef Antonio, and enjoyed your own cooking, enjoy some free time to explore the vineyards, restock your wine stash, and relax on the piazza.
Advance ticket purchase required – $60 (On the trolley)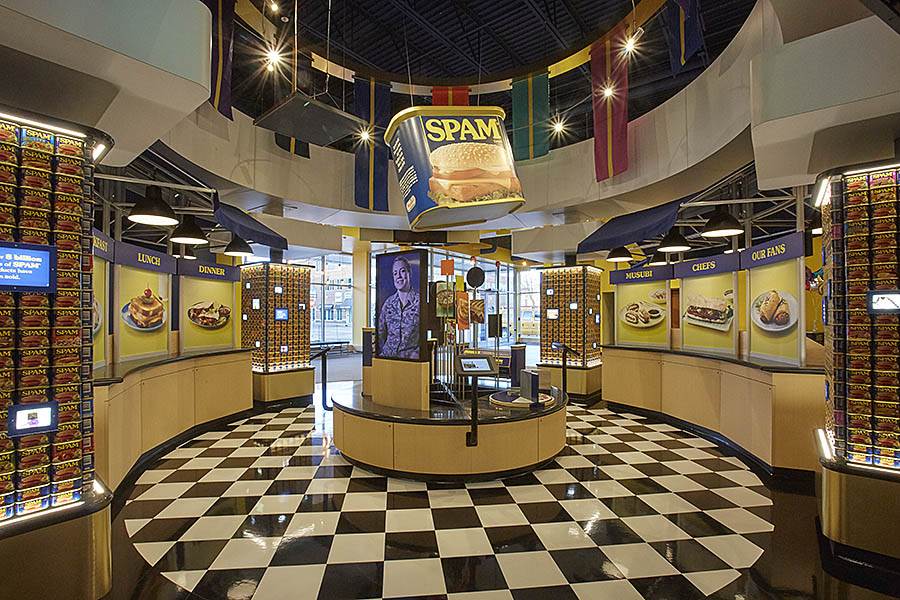 Board the trolley at the Centerstone Plaza Hotel at 9am and then drive to beautiful Austin.
Start your SPAMtastic tour at the Austin SPAM Museum. Be greeted by a SPAMbassador and enjoy some SPAMples while you explore the history and story of SPAM.
Then hop back on the trolley for an Austin City Tour with a dedicated Tour Guide. Get to know Austin, local points of interest, quirky sites, and get a SPAM cookbook!
End the tour at the Hormel Historic Home where George A. Hormel, the founder of Hormel Foods Corp (and creator of SPAM) lived with his family. Enjoy lunch prepared by the Chef of the Historic Hormel Home, including a SPAM cookie for dessert (trust us, it's delicious!) We are able to accommodate dietary restrictions.
Finally, end your SPAMtastic Tour at the Austin ArtWorks Center where you can let your creative side come alive and have an incredible masterpiece souvenir to take home to commemorate the experience.