This post is sponsored by People's Food Co-op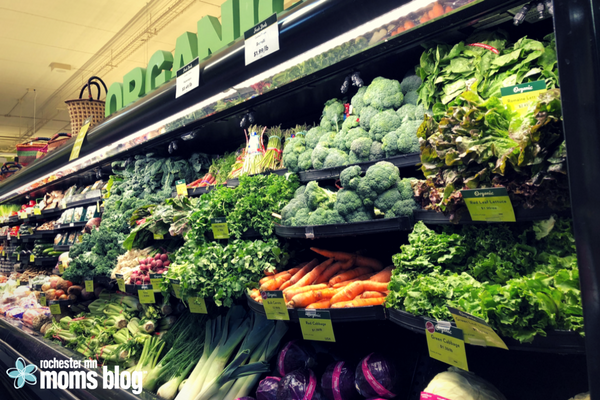 Are you new to Rochester? Or have you lived here for a while but always wondered about People's Food Co-op and what it offers? People's Food Co-op is a longtime community fixture with an easy-to-access downtown location that offers everyone a fun, convivial shopping experience.
We love that at People's Food Co-op everyone is welcome. You don't have to be a member to shop there—but the benefits of membership are numerous! There are fantastic member discounts for shopping and classes, extra item discounts for members only, and a say in co-op governance. People's Food Co-op (PFC) is not just a grocery store; it's a community grocery store. PFC is community owned—by its members, your neighbors and friends. Also, when you shop at PFC, you're supporting Rochester's local agriculture and producers. Over $4 million of the co-op's yearly sales come from local products. At PFC, more of your dollars stay in Rochester to grow our city and our good-food suppliers.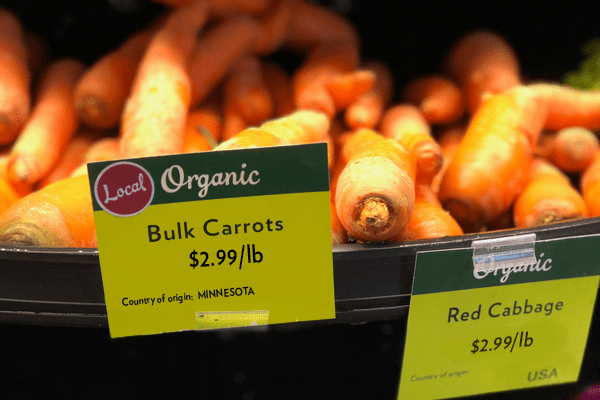 People's Food Co-op is a full-service grocery with an excellent selection in local, organic, and conventional produce. We love the in-house deli and bakery (perfect for breakfast, snacks, lunch, and dinner)! The deli and the bakery both feature items made from organic, natural ingredients. So you know your family is getting the best products with no additives or artificial ingredients. The Co-op is a great place to find numerous gluten-free and vegetarian options. PFC's meat, cheese, and seafood departments bring in local, organic, free-range products. The PFC also has ready-to-cook dishes to help you with your last-minute dinner questions. And there's no need to make a separate stop—PFC also has wine, beer, and spirits in store! There are even locally produced organic soaps and personal care items in their sizeable wellness department.

People's Food Co-op offers high quality food at fair prices with an emphasis on local, organic, fairly traded, and natural goods. They've been supporting local, organic, clean food for years. This isn't just a food fad they settled on yesterday. They've built relationships with our local organic and clean conventional farmers that go back decades. We love that they are here for the long-term as part of a local food system that cares for the health of your family as well as the health of our environment and of the growers.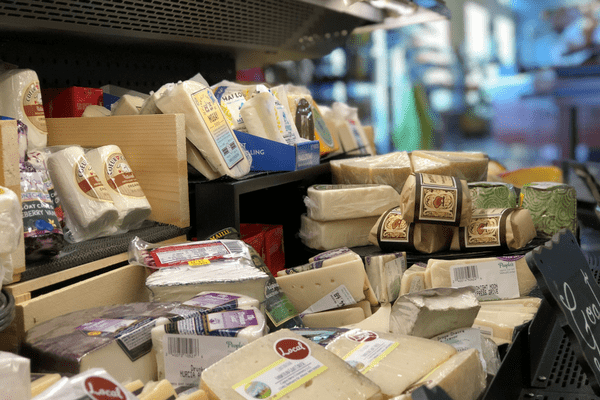 Looking to sharpen up your cooking skills, or learn the ins-and-outs of a new cuisine? People's Food Co-op offers cooking and community education classes and events throughout the year. It's a great way to meet people who share your interests and passion for fresh, locally sourced food and personal products. The deli and coffee bar are delightful, delicious places to meet with friends and family, so plan on going downtown to People's and find your spot! Here's what a few of our contributors had to say about PFC:
"The Co-op is one of our favorite places to go for local produce, Amish butter, sushi-grade salmon for homemade sushi, fair-trade chocolate, and also a great place to grab lunch if I'm shopping with the kids (we can tuck ourselves back in the cafe and get a little rowdy)." – Sara
"Some of our favorite items are only carried by them. They do an excellent job promoting and supporting local farmers. There is a monthly 5% discount for members. They added a liquor store. It's close to our house. Their deli is fabulous. Would you like more?" – Colleen
"I particularly like to shop at the Co-op for bulk bin items, dark chocolate bars, fresh kombucha, jerky sticks, tea, and locally grown produce." – Danica
"Gifts, oils, supplements, and their salad bar/deli/coffee bar are my go-tos when I go there." – Jodie
"We love stopping at the Co-op for a treat when out on a family bike ride!" -Nicole
"We stop by for specialty chocolates and their bakery items." – Kahla
It's easy to see why the People's Food Co-op is such an important fixture in our community. We encourage you to give the co-op a try…we think you'll love it too!