This post is sponsored by Destination Medical Center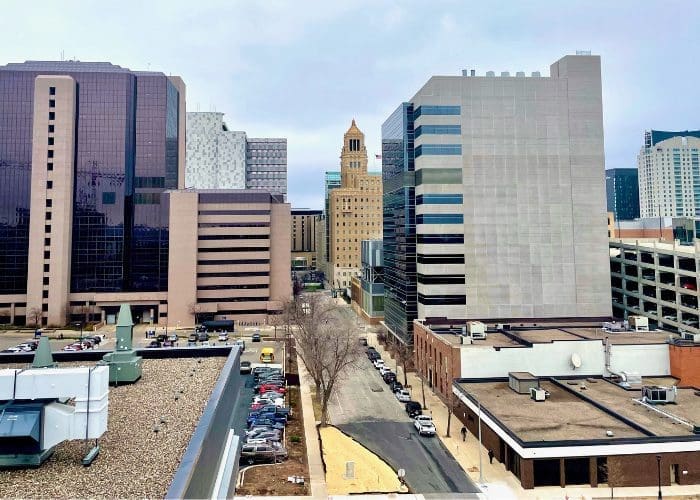 Most Rochester MN residents are familiar with the term Destination Medical Center or DMC. If you are new to the area or have not heard of DMC before this innovative, economic initiative is a long-term project and the building block of Mayo Clinic's future in Rochester. DMC seeks to transform the downtown area by creating economic and business growth as well as unique and creative experiences for patients, visitors, and Rochester residents.
Earlier this year, Heart of the City was completed and dedicated to the community in a grand opening ceremony. Rochester Local provided regular updates and special features about the design process.  From a hidden historical discovery during the infrastructure phase to the trees chosen for Heart of the City and why every step of the construction process was conveyed to provide up-to-date information and interesting facts. Rochester was even given a front-row seat to the construction workers and even construction equipment!
The same kind of coverage will be provided for DMC's newest initiative, Discovery Walk! Join us for regular construction updates, interviews, and interesting info about the project.
________________________________________________________________________
We recently visited with the Knutson Construction Discovery Walk crew to get a bird's eye view of the construction zone and check in on the progress that's been made since April 2022.  It was pretty amazing to see all that's been accomplished and really start to understand how the Discovery Walk project will take shape.
As a refresher, Discovery Walk will connect Annenberg Plaza to Soldier's Field Park and serve as a continuation of the Heart of the City project completed in the summer of 2022. Discovery Walk will be a linear park pedestrian experience while also remaining accessible for bike and vehicle access, civic events, and future development.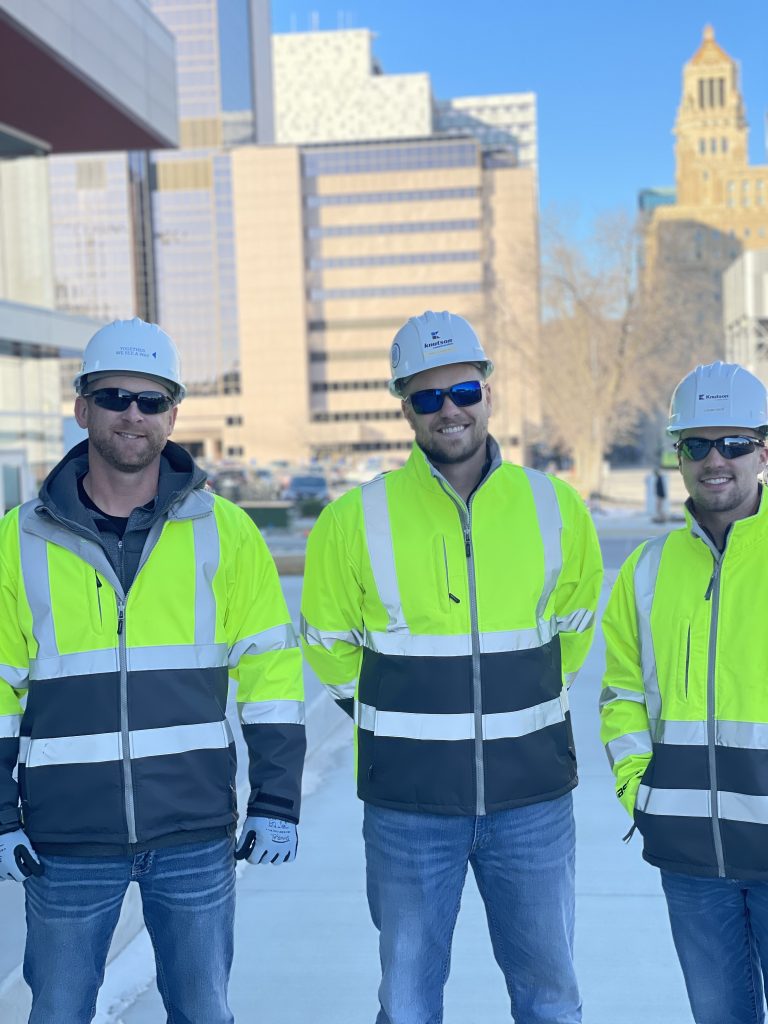 Chatting with Cody Grobe, Mike Johnson, and Logan Back from Knutson Construction, we learned that the below-ground infrastructure phase of Discovery Walk along the 400 block of 2nd Avenue SW has been completed as of the end of November 2022.  This was a big project with many facets, including some detective work. The work completed includes all pavement, the heated sidewalk installation and electric work, the electric work and structure for the light poles (which we will share in a future post), and the layout structure for a pergola-type structure that will provide a heated and cooled shelter along Discovery Walk. The hardscaping for the project has been completed too.
Hardscaping is any hard material used above ground that is not concrete or asphalt.  Hardscaping is often a support for future landscaping and the landscape architecture of a public project. This is often in the form of pavers and in the case of Discovery Walk, sloped limestone berms.
According to Frank Fitzgerald of Coen+Partners, the design of Discovery Walk is inspired by the geology of Southeast Minnesota, particularly the rocks and bluffs that characterize the Driftless Region. The sloped berms are made of limestone, which is particularly plentiful in SE Minnesota, and are abstract rock formations. The top of each berm will be planted with sumac (a native Minnesota shrub) and other grasses. Spaces in between the stone berms will feature flat limestone boulders where groups of people can sit and gather.