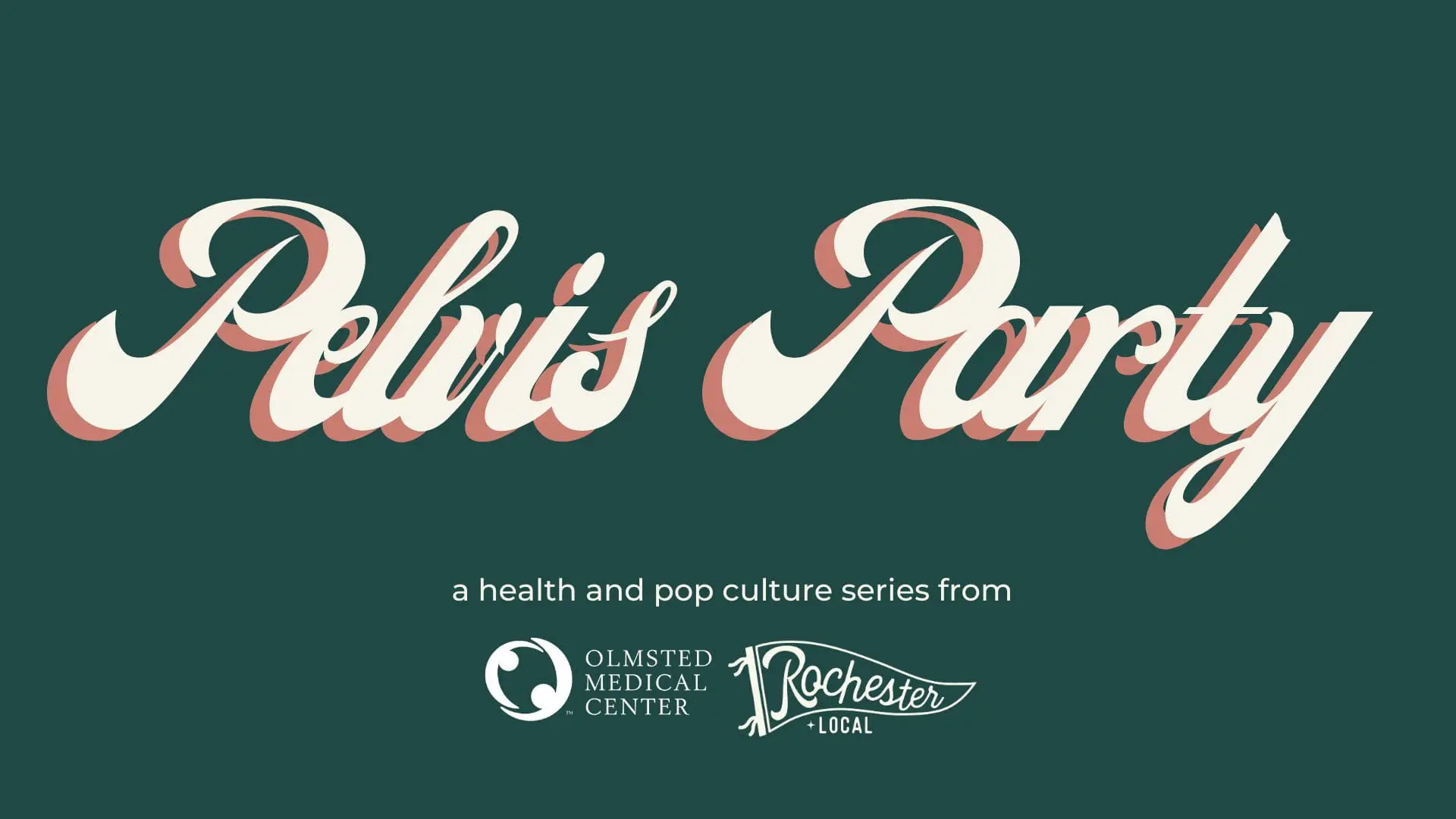 Welcome to Pelvis Party! Join three friends as they discuss women's health and how pop culture has influenced our thinking. We'll discuss the ins and outs of caring for your body and empower you to have conversations with your primary care provider. Ultimately, we want you to take your health into your hands…and understand that you don't have to settle.
Presented by:
Britt Marschall, Marketing & Communications – Olmsted Medical Center
Dr. Melissa Richards, Chair, Obstetrics & Gynecology – Olmsted Medical Center
Becky Montpetit, Owner – Rochester Local
Episode 1 | Pelvic Health and Its Importance
What is Pelvic Health and why are we talking about it?  Pelvic health ensures the best possible functioning of the bladder, bowel, and reproductive organs. Pelvic health plays an important role in physical, mental, and sexual well being.
Episode 2 | Incontinence and Organ Prolapse
In today's episode, we talk about incontinence and how normal it is to associate "peeing your pants" as you get older. Aka, sneezing, coughing, laughing…but does it have to be this way? We also talk about Pelvic organ prolapse (yikes!)
Episode 3 | Incontinence & Urogynecology
Today we're joined by Dr. Chris Klingele, Urogynecologist at Olmsted Medical Center. Dr. Klingele explains what urogynecology is (hint: they specialize in treating pelvic floor dysfunctions) and who might be a great candidate to see him.
Episode 4 | Everything IUD
Today we're talking all things IUDs. What they are, how they work, why someone would get them, whether are they painful to have placed, what are they used for (outside of birth control!), and a lot more.