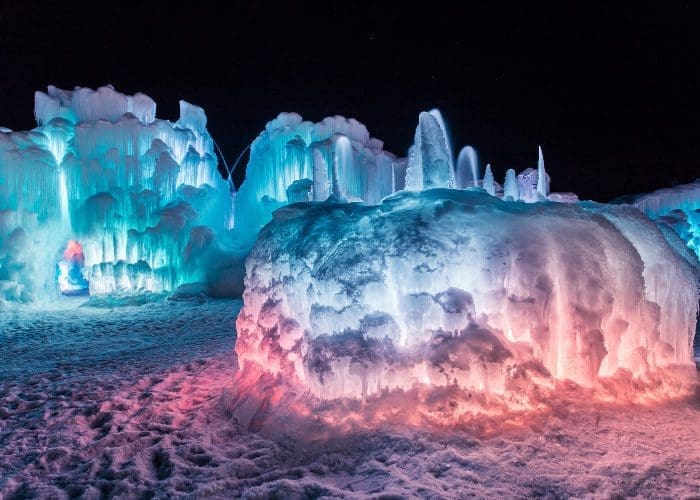 Ice Castles are BACK in Minnesota for 2023!
Tickets are on sale NOW for Ice Castles — an award-winning frozen attraction located in five states across North America, including New Brighton Minnesota! The experience is built using hundreds of thousands of icicles hand-placed by professional ice artists. The castles include breathtaking LED-lit sculptures, frozen thrones, ice-carved tunnels, slides, fountains, and much more.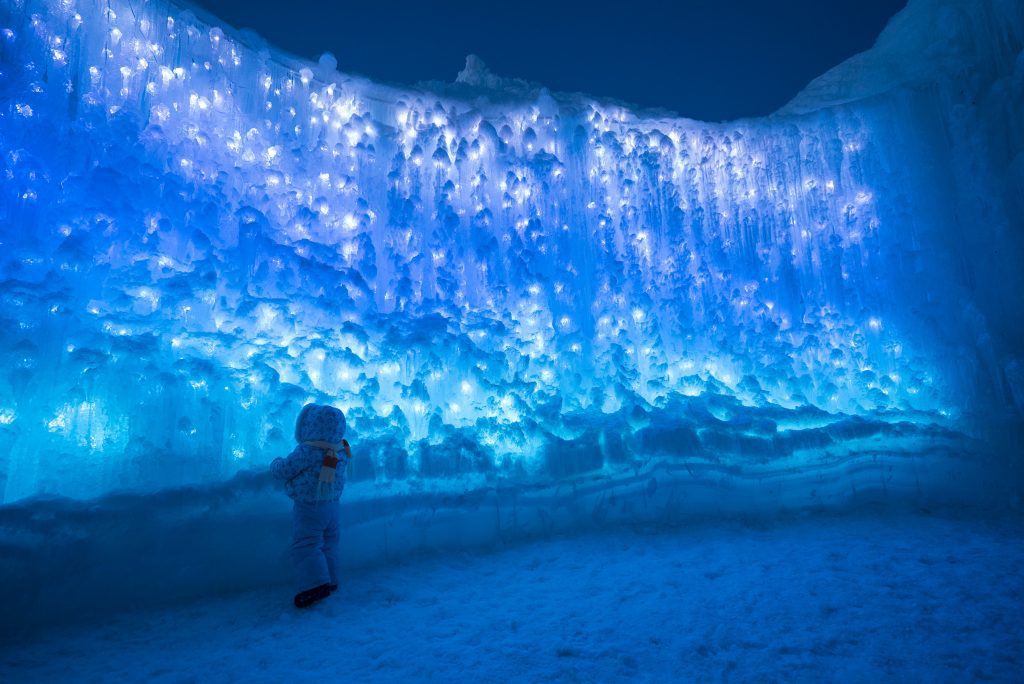 Race down one of our exhilarating ice slides designed for people of all ages, explore ice caverns, and walk beneath archways adorned with hand-placed icicles that dangle overhead like a beautiful, winter chandelier, or squeeze through passageways just large enough for children and adults who are adventurous enough to crawl.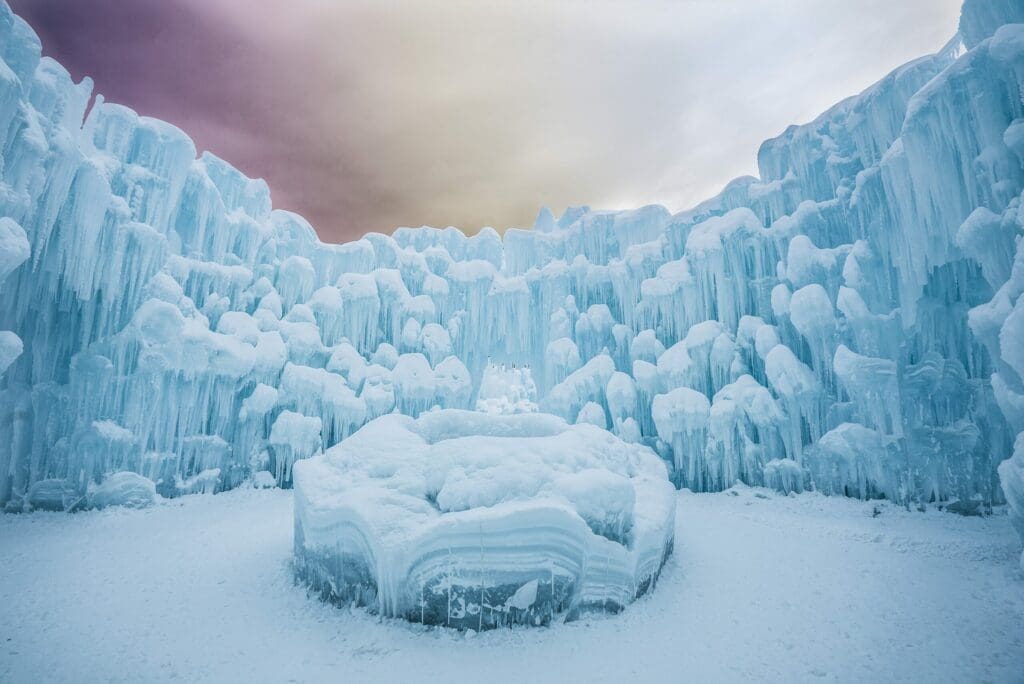 Tickets go on sale November 28th, 2022, and will remain on sale while Ice Castles is open through the 2023 cold season…depending on the weather! (currently scheduled to open mid-January and run through mid-March, 2023)
Use Promo Code: Rochester23 for 15% off tickets at the Minnesota location!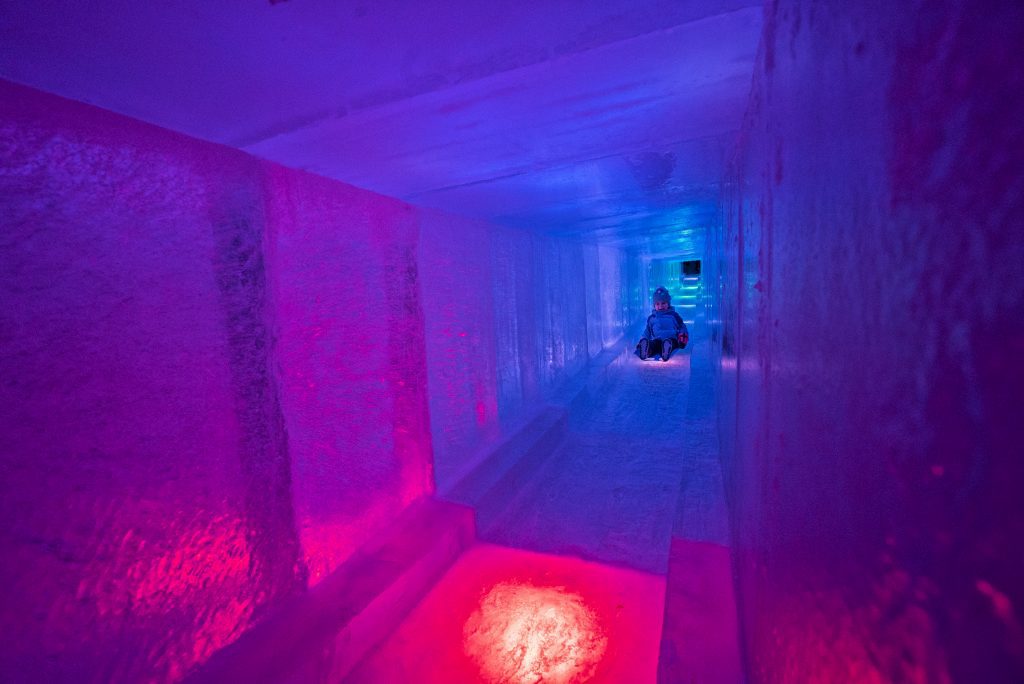 You can also find Ice Castles in Wisconsin, Utah, Colorado, and New Hampshire.
Below you can read about our contributor Lucy's visit to the Ice Castles in 2020!
---
My family and I have been going to the Ice Castles around Minneapolis for the last 3 years, and this little expedition is something we look forward to every winter.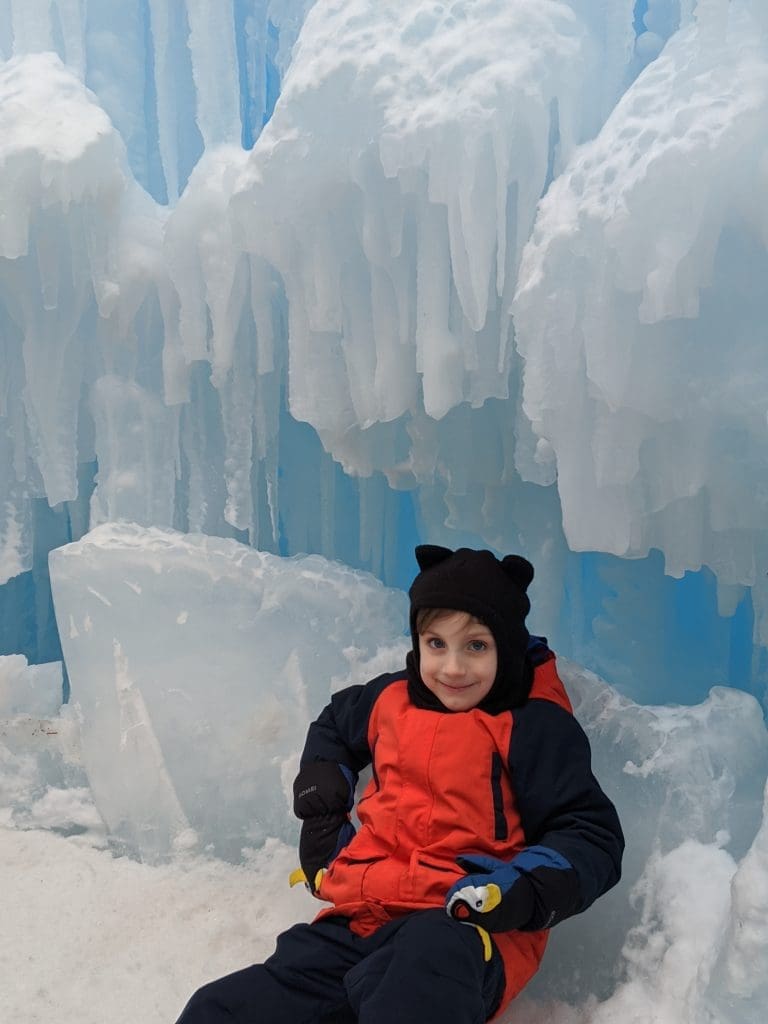 The first year we went to see the Ice Castles was in 2018, and the event was in Stillwater. I was able to see the beautiful town for the first time in winter, and it was really nicely done. The view of the completely-frozen St. Croix River was amazing, and coupled with a view of the town of Stillwater made for picturesque scenes in all directions. We went with another family, and all waited in line to do the BIG Ice Slide. *Some of us* were not prepared for that sort of event, which made it even more entertaining. That year we got to meet a few of the characters from Frozen, and take photos with them. Boy-oh-boy the kids were so happy and all the parents were super patient waiting in line for the kids to be so happy.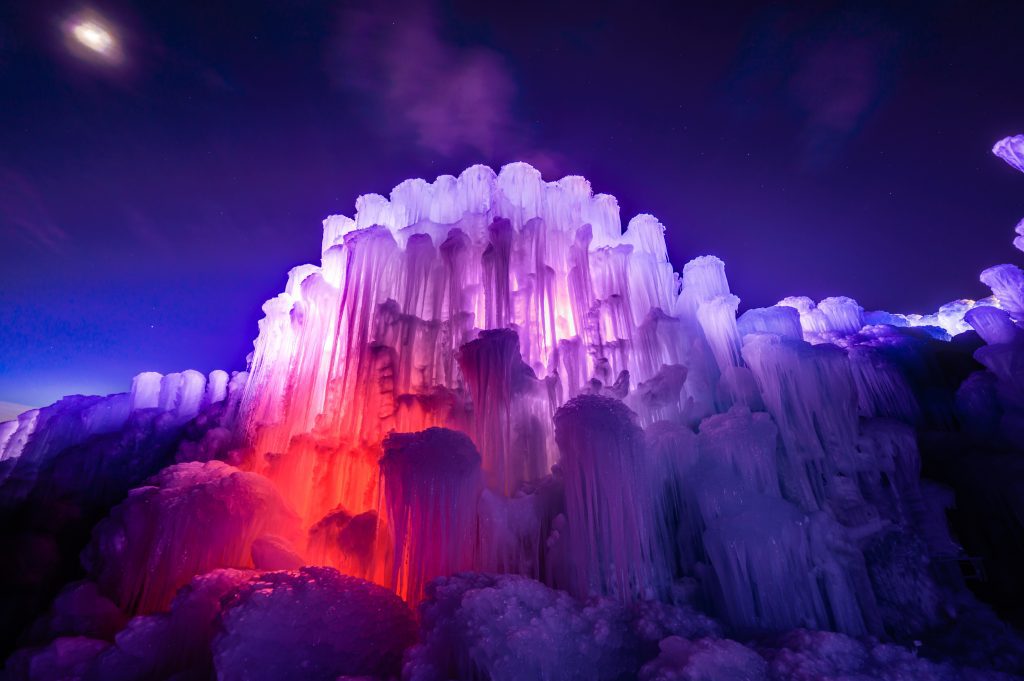 The second year, 2019, we went with the same family and enjoyed a late lunch at Quang in the Twin Cities. We then went to the new location of the Ice Castles, which was in Excelsior.  Once again, we were in awe of how amazing the Castles were. Every time we've gone, we have gotten there late in the afternoon, just a bit before sunset, so we could see the look of the Ice Castles both in the daylight and in the dark. Adults and kiddos alike really enjoy seeing beautiful walls of ice lit up with LED lights, in an array of colors. I do remember that parking was a bit more complicated for this one. As part of our trip, we always make sure to stop at the concessions booth for hot chocolate, coffee, and cookies.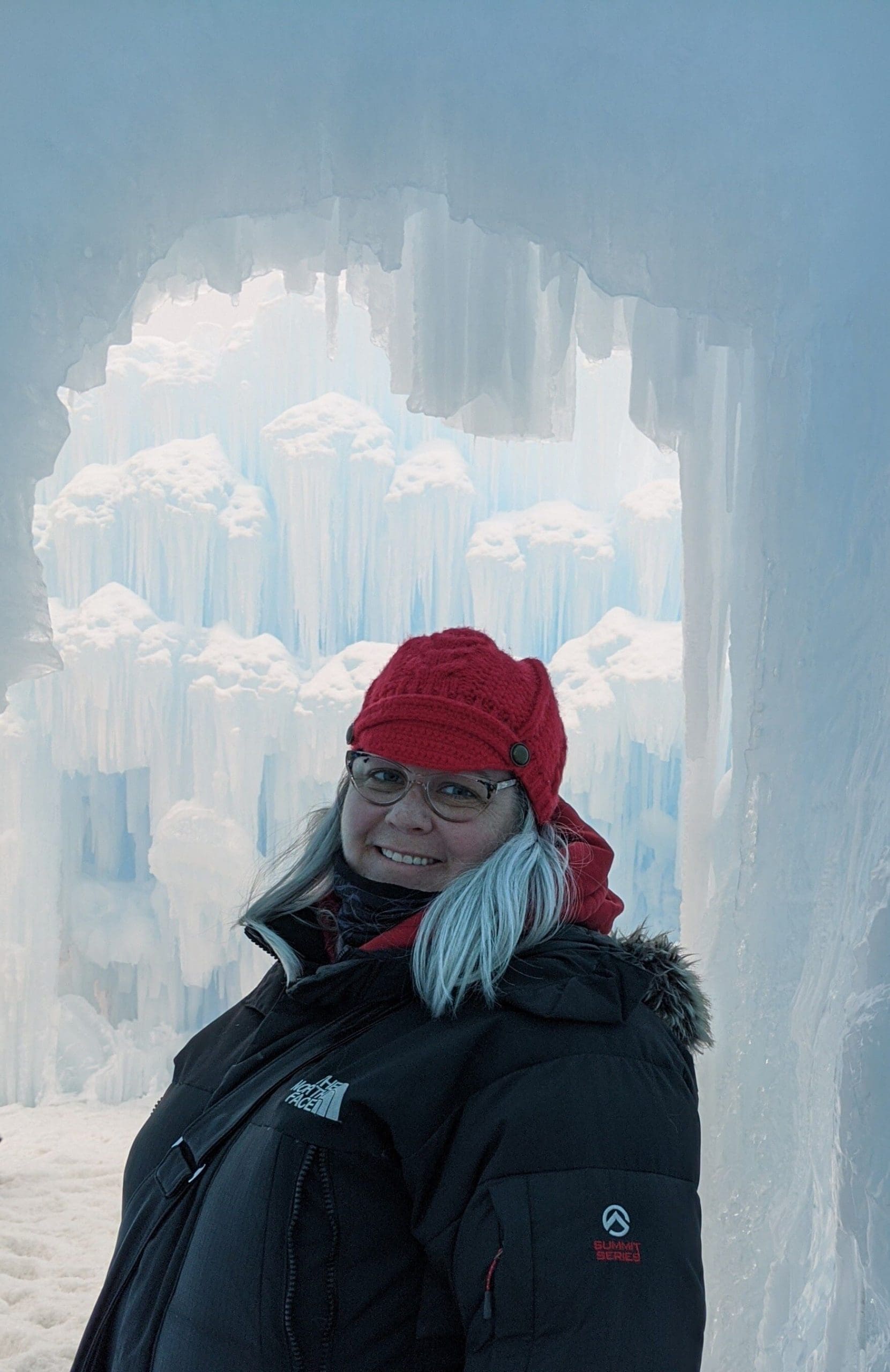 This year, 2020, the Ice Castles are in New Brighton, MN.  The day we went this year had the best weather of any time that we've gone in the past. We weren't dealing with wind or super cold temperatures.  Two other families joined us this year, making it an even more fun day trip. Parking this year was divided into two areas. If the first area is full, vehicles are guided to the 2nd parking section and shuttled to the Ice Castles by a big yellow bus, every 15 minutes.  The kids were pretty excited about this added mode of transportation. This year, we went on a Sunday and so we got tickets a bit earlier than all the other years. Our entrance time was 4:30 pm, and it was busy. The Ice Castles this year had a new type of slide which is nice for adults and kiddos to ride, two smaller slides that are great for all ages, and have a tunnel around that same section that must really be meant for kids as personally, my knees were in pain.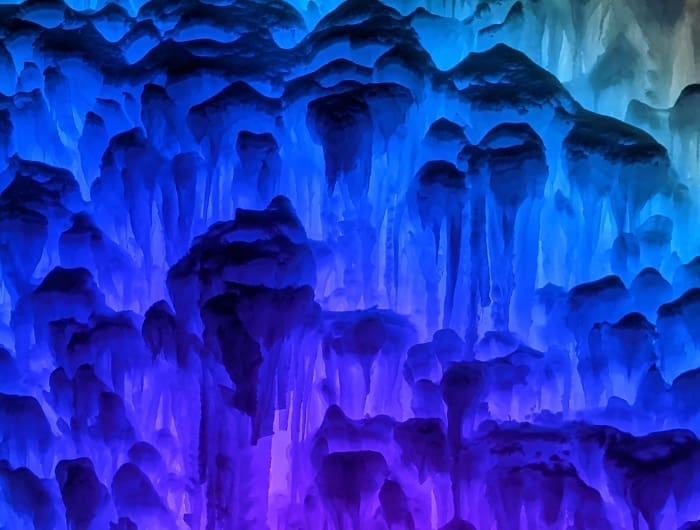 What You Need to Know
You need to book your tickets well in advance, which can be a complicated decision as the tickets are final. You can request a change of the date but it needs to be done a minimum of 24-hours in advance of your chosen date. The unpredictable nature of the weather here in Minnesota can be a bit of an issue, as you never know what it will truly be like until you leave Rochester for the drive. Remember to dress accordingly, but once you are there and you see how cool the place is, and how excited the kids are, you tend to forget all the mini-stress-episodes you may have experienced…. Well, that was what happened to me all 3 times!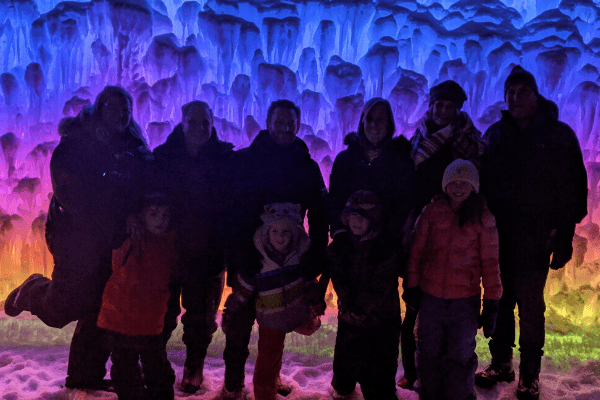 As always, be ready to wait, be ready to try to capture "the photo" and have someone block your perfect spot because they need to pick up their kiddos, and basically be patient. This year, the cool wall of multiple colors was at the end of the castles, and they had an employee there able to take group photos, which was awesome.  
What you need to bring: warm boots, snow pants, mittens/gloves, hats, a cellphone or a camera.  Once the sun says goodbye it gets chillier and if your kids are like ours, their mittens get wet and cold, so it's a good idea to bring an extra pair with them. For more information, see the FAQ Page here.