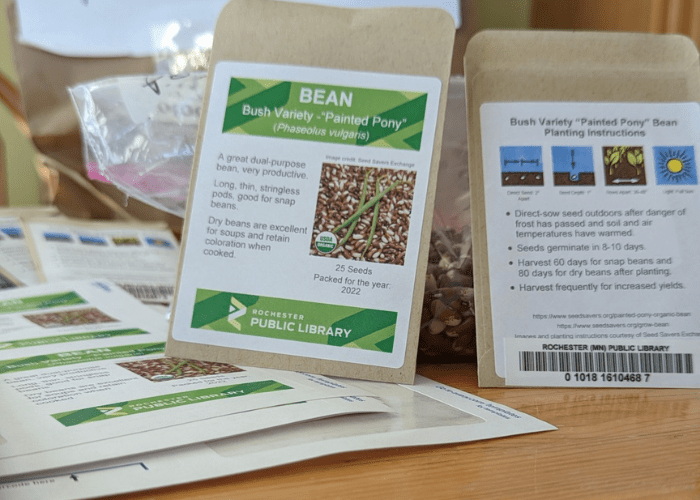 Who is ready to say goodbye to this snow and hello to Spring? As we wait for the snow to melt and longer days ahead, now is a great time to start planning for spring gardening. Perhaps you've considered vegetable gardening before, but just weren't sure where to start. Why not challenge yourself this spring and try something new by growing vegetables in pots or gardens?

Some may already know how cool the Rochester Public Library is, and how lucky we are to have an awesome library and the various programs they offer! I know I am still learning all the amazing things they have to offer, and we moved here 7 years ago! One of the amazing things our Rochester Public Library does each spring is operate a Seed Library. 
What is a Seed Library? Well it's a beautiful program that allows you to check out seeds that you can plant to grow your own food. Whatever you don't use, you can return and someone else will get to enjoy. Per RPL, the goal is to empower community members to grow their own food by offering this free service. They hope to support food security and improve access to the freshest, healthiest foods, all while learning how to do something different or new and make new connections.
This year, my good friend asked me if I knew about our library needing volunteers to fill envelopes with seeds for check out in early March. After telling me more about what it would ential, I said, why not? January was getting colder, and this would change things up while my son was at school, so I decided to participate. I ended up getting my son to volunteer with me, as I figured it would help with his patience and counting!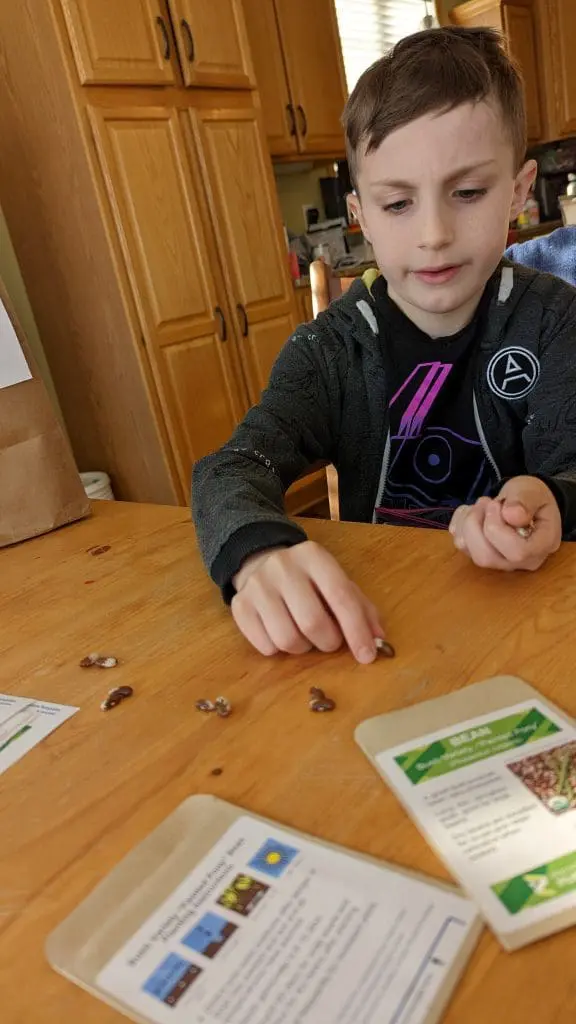 As volunteers, we compiled packets of Bush Beans. Together, we learned to follow the seed packing process, which was not hard after the first 5: put the label explaining what's in the packet, how to grow it, the barcode to scan it. I was impressed with all the steps someone thought of to arrive to this final product.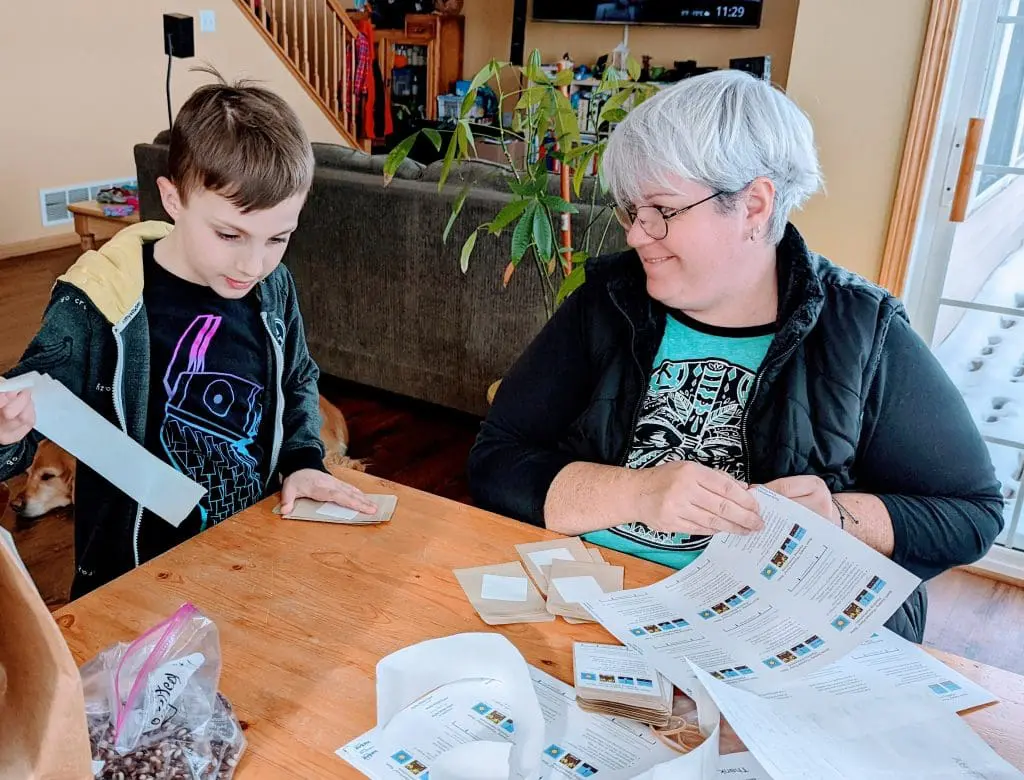 Starting March 1, the seeds will be available until August. You can see a list of all the available seeds, and the varieties that are available here. The list is available in six different languages: Somali, Spanish, Arabic, Chinese, Khmer, and English. Some examples of seeds that will be available are:

5 kinds of beans
4 kinds of eggplant
5 kinds of greens
3 kinds of kale
3 kinds of onions
4 kinds of squash
4 kinds of tomatos
6 kinds of herbs
Edible flowers, watermelon, beets, and many other options available.

I should point out, at the time of this writing, I did not even know we had some many kinds of eggplants or kale! How cool is that? I will go to bed smarter tonight just from writing this article!

This reminds me how much we could learn everyday if we just took a bit of time. I know that during COVID, we did our first garden. It kept us busy and out and about when needing time away from distance learning and work. It reminded me of growing up with a H U G E garden that we had when I was a kid. Many good memories came back to me after we did our garden. I hope that by reading this, you may want to give this a try and see how awesome it can be. Just remember: don't plant too many cherry tomato plants, as you will run out of neighbors and/or friends to share with!!