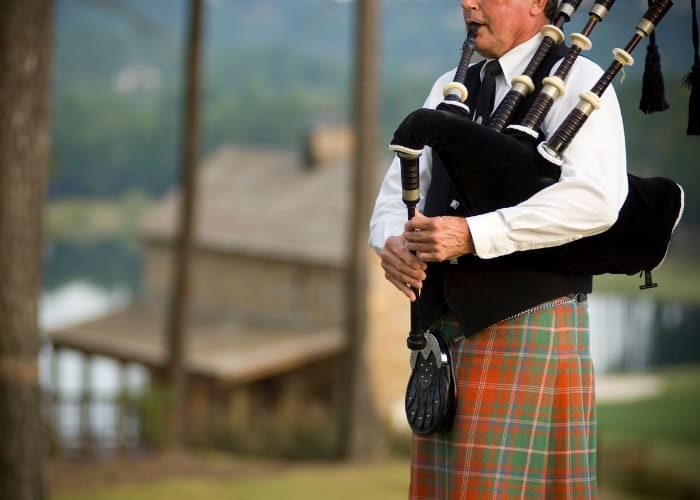 This year on March 17th, 2023, the Rochester Caledonian Pipe Band will be bringing their traditional Highland bagpipes and drums and festive spirit to St. Patrick's Day celebrations all over town. The annual Parade of Pubs will begin at 11:30 am at Brother's Bar and Grill and meander through Rochester, making a total of 12 stops, ending at Whistlebinkies On The Lake. At each of the pubs, the band will play a rousing set of hornpipes and reels that are sure to drum up the crowd.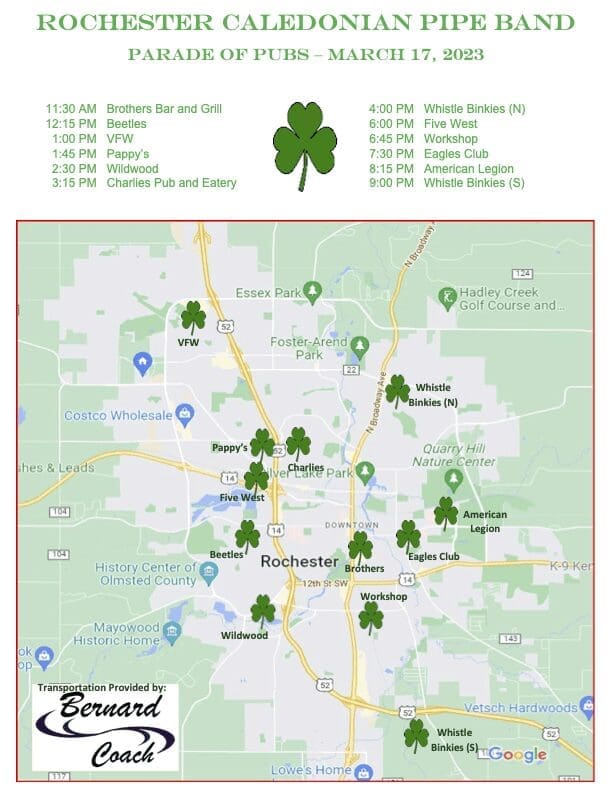 Rochester Caledonian Pipe Band has proudly been "bringing bagpipe music to the people for over 50 years," and is thrilled to continue this longstanding St. Patrick's Day tradition. But don't worry, you don't need to be Irish or Scottish, or know the difference between a skirl or drone to enjoy the music of the Pipe Band. These experienced performers know how to play to the crowd.
So gather up the family and head to one of the scheduled stops on the list to cheer on the Rochester Caledonian Pipe Band! The earlier performances of the day will likely have a crowd more suited for younger kids, compared to those later in the evening as celebrants imbibe.
Looking for other fun ways to celebrate St. Patrick's Day as a family? We've got more great ideas here!