This post is sponsored by Rochester Poppins
"Winds in the East, Mist coming in, Something is a brewin' about to begin" -Mary Poppins
Are you tired of scrambling to find a reliable babysitter for your little ones? Do you wish there was an easier way to book a sitter on short notice? Tired of endless searching and dead-end leads or being ghosted? Well, fear not parents, because the solution to your childcare woes is here!
If you haven't heard of them yet, Rochester Poppins is a local, family-owned, nanny and babysitting referral agency that came to the Med City Area last October. You may have read their previous article on their introduction to the area when the agency was in its infancy. The intention behind Rochester Poppins is to connect families seeking an in-home caregiver with professional, child-loving, nannies and sitters. Rochester Poppins was founded by area native, Karine Kvam. Taking her lived experience, education, and creativity, Karine brought Rochester Poppins to life- and it's been evolving ever since.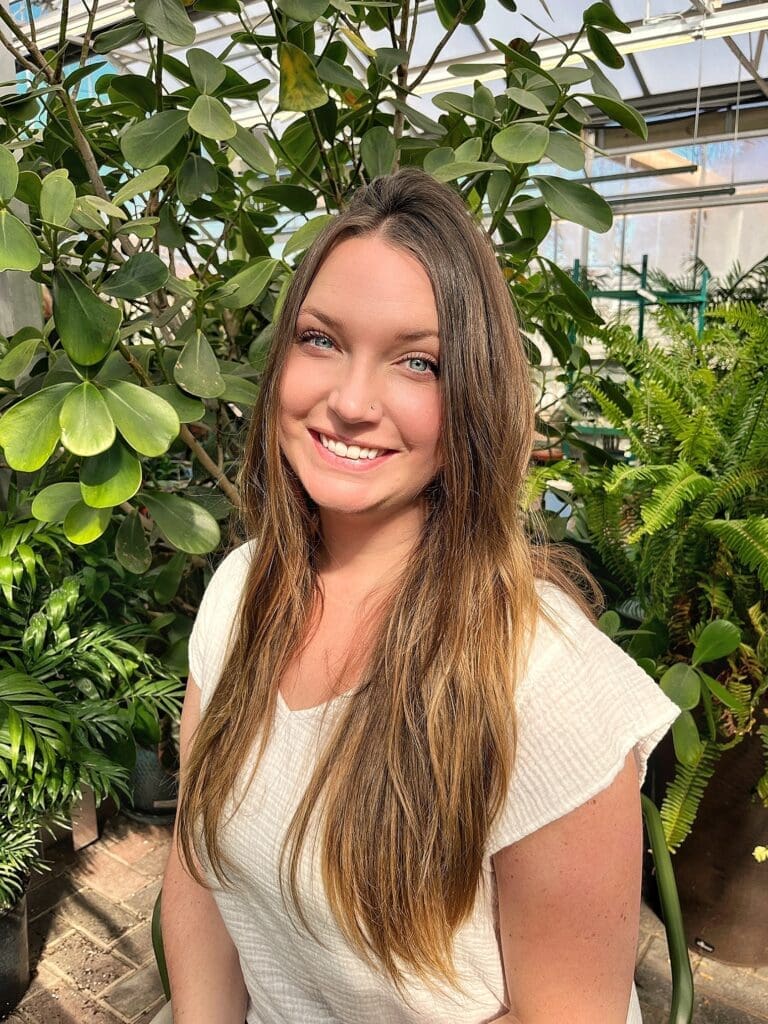 For Rochester Poppins, this past year has been a wild one! Since "popping" onto the scene, Rochester Poppins has taken a few new tricks out of its bag, expanded its services, and morphed into something incredibly authentic and community-focused. As a quickly growing resource to the community, Rochester Poppins strives to find ways to connect, assist, and give back.
"We started putting on free community playdates last summer and that's when everything changed," Karine explained. "It became very clear, very fast, that expanding the communities we serve was at the heart of what we were meant to do, and this is where things changed for Rochester Poppins. As we got more connected, we started gathering feedback and asking parents what they need. The answer was overwhelming – they wanted access to amazing babysitters and short-term care, not just Nannies, so that's what we did."
With that need in mind, Rochester Poppins launched an affordable, app-based, babysitting service that connects families to fully vetted, CPR & First Aid Certified sitters on demand.
The babysitting app matches families with caregivers based on key information like the child's age, family size, pets, allergies, and special needs. All these factors come into consideration to help effortlessly select the ideal caregiver from the roster of fully vetted candidates. Every sitter on the app meets Rochester Poppin's strict caregiver criteria. You can learn more on their website.
Even with this careful vetting, it can be natural to feel apprehension at hiring a sitter through an app. 
Rochester Poppins knows this – and part of their process is never hiring someone they wouldn't allow to care for their own children with complete confidence.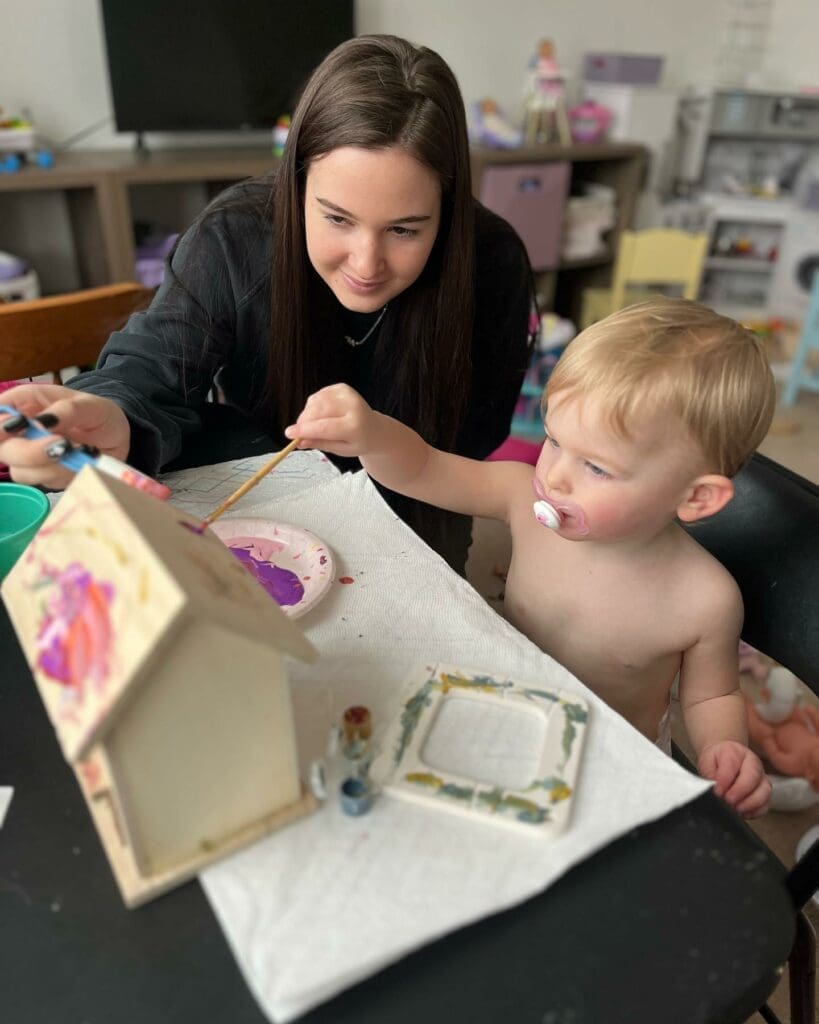 On their website you can see the pictures and bios of their sitters, giving that peace of mind a parent needs. Balancing family life, personal commitment, and needing time just for yourself is one of the most difficult parts of parenthood. Rochester Poppins has created a solution to that problem with its innovative babysitting app.
You don't have to join on faith, though! Families are loving the app, and their reviews say as much. Daniel Dietz and his family recently moved to Rochester from Jacksonville, FL, and struggled with Care.com and other larger sites to find someone to watch their kiddos. This was his experience.
"We recently used Rochester Poppins for a date night with my wife.  This was recommended by a coworker of my wife, and we are glad we found them!  "H" accepted our job, and she was fantastic with our 3 little ones (ranging from 6 months to 4 years old), as well as our dog, Tessy.  She was extremely personable and did a great job.  Rochester Poppins made it incredibly easy to sign up for their monthly subscription, walk through the process virtually, and hire a babysitter easier than we imagined.  We have used other service apps and found Rochester Poppins easier, more intuitive, more personable, and more valuable.  We will continue to use them in the future and look forward to them expanding their business!  We love small businesses and look to support them in our local communities!" Read others here.
Using an app may seem like an impersonal approach to childcare, however, it's anything but. The team at Rochester Poppins is hands-on with every booking and is personally invested in good matches. 
The app is being used by many different families and for many different reasons. Families seeking treatment at Mayo Clinic, families traveling to Rochester for events, moms making time for themselves, couples seeking date nights, single dads needing help while working, parents who are going to school, and families who are transient or new to the area and don't have many connections.
The service can be used with or without purchasing a membership. Non-members pay a per-time fee, perfect for families who don't regularly need care but want access to high-quality sitters on demand. Membership options include a month-to-month plan that can be canceled at any time or 6 and 12-month plans. The app covers communities within a 30-mile radius of Rochester.
How does hiring a sitter work? First, register your family on the app. Fill in your family bio and add any important details, like ages, allergies, and parenting style. Next, click schedule. With a membership, you can schedule unlimited babysitting dates. Select your date and time, and then either let the app choose the best caregiver for your family or request someone specifically! You're always in control. Once your sitter accepts the job, you'll be connected. After the sit, rate & leave feedback on your sitter directly through the app.
"We have the best crew of Nannies & Sitters," Karine mentioned. "We uphold Nanny Industry Standards across the board and it attracts top-notch caregivers." Rochester Poppins is invested in the personal, and career growth of the nannies and sitters they match, and believes their caregivers are professionals who deserve to keep what they earn and never take a cut of their pay.
McKenzie Fisch, a nanny, and sitter with Rochester Poppins says, "I am from a very small town. I would babysit a lot and was sad that moving to Rochester would most likely end that. Not knowing anyone or having any family here, I was not sure how I would find families to watch. When Rochester Poppins announced that they would be starting up an app to help families and sitters find each other, I was so happy. I would rather use the app than try to find a job on my own. I feel safe and know that it is legit and not a scam."
In addition to the babysitting app, matching families with Summer Nannies is in full swing. 
Summer is coming faster than we think and that means it's time to start thinking about childcare now that school won't be in session. Rochester Poppins Summer Nannies include Teachers, Special Education Professionals, Social Workers, Autism Specialists, Early Childhood Education Majors, and Much More! You can give your kids a fun, engaging summer full of adventure and lots of outside time much like the ones we had growing up.
Gather more information on summer placements here.
For Free Summer Fun, Follow the Balloons & Bubbles!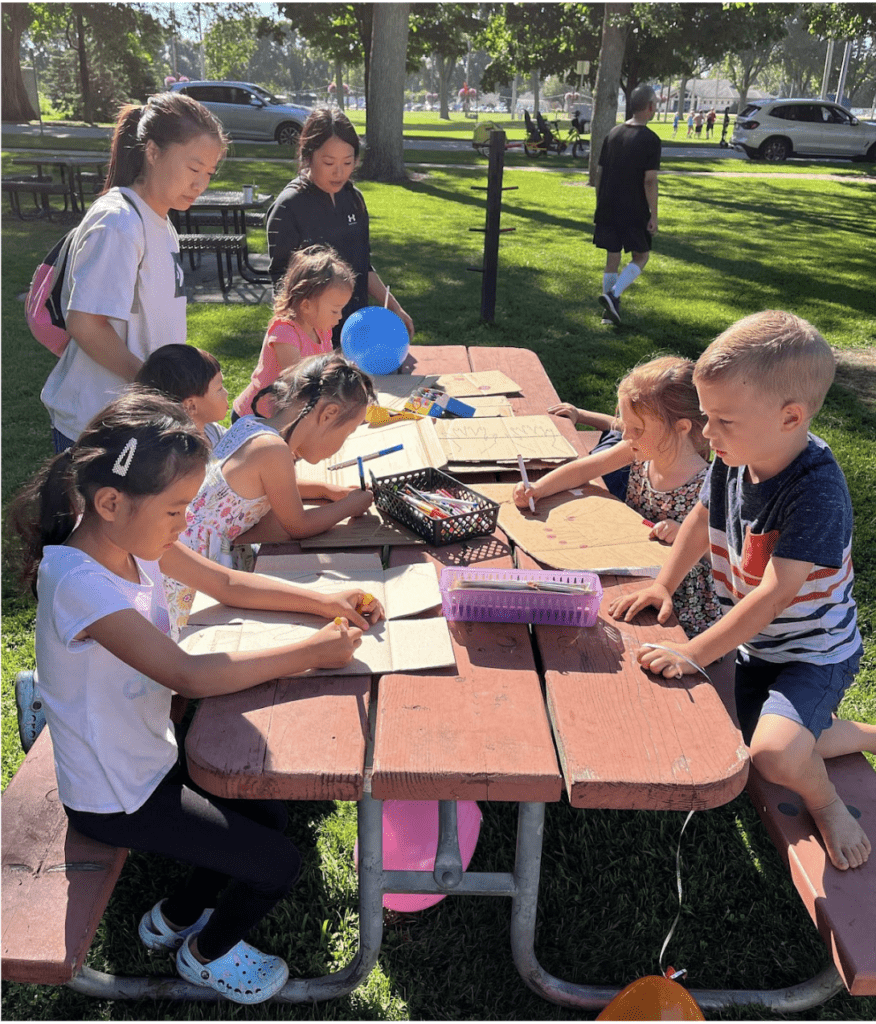 Remember those community playdates we mentioned earlier? Be sure to bring your family out to the free community playdates that start on May 17th at Field of Fun Park and will continue every other week through the summer. Rochester Poppins will provide a rotating selection of crafts, snacks, movement groups, and story times, plus free play at the park. Also in attendance will be Rochester Poppins' favorite local coffee: the Papa's Roast Coffee Trailer!
If this sounds like something you would like to attend, here is a link to their free community playdate Facebook page, and events will also be hosted on Rochester Local's calendar page here.
Interested in winning a free year membership to our babysitting App? Click here to enter!