Rochester MN families have long enjoyed free admission to SPARK on Free First Sunday of the month.
After hearing from the community, SPARK members, and making their own observations SPARK leadership is making the move to a registration system to participate on Free First Sunday.  Rest assured, SPARK is still FREE on the first Sunday of each month.  However, registration will now be required at one of two sessions that day, either 9 AM – 12 PM or 1 PM – 4 PM.
Moving to the system – similar to others implemented around the country – will allow for a more enjoyable experience for all. The museum is best enjoyed when there is space to play and activities and exhibits can be freely enjoyed.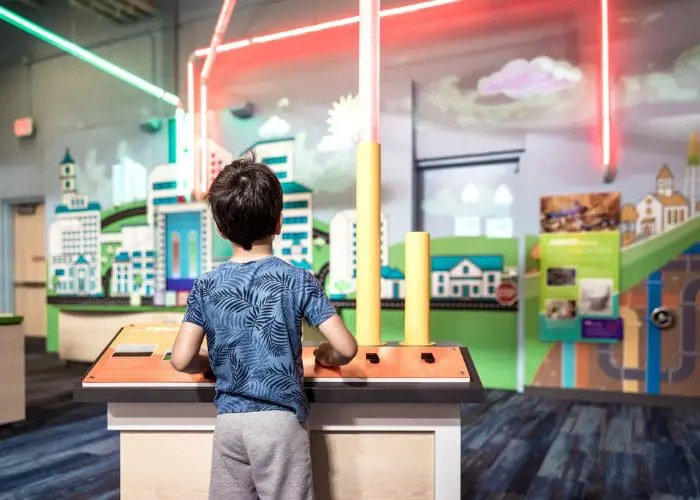 SPARK will open registration one week before each Free First Sunday.  Each time slot is limited to 200 visitors.  Free First Sunday registrants can visit anytime during their scheduled time slot. In other words, someone who is registered for the 9 AM – 12 Noon slot does not need to show up right at 9 AM.
"Over the past year, we have seen an increase in the number of people attending Free First Sunday – which is exciting! However, our visitors have shared with us, and we have also noticed, that the experience for families and some of our youngest learners is more enjoyable when the museum has space to move and participate in activities," said Heather Nessler, Executive Director for SPARK. "We hope to achieve a solution where we can still serve hundreds of families on the Free Family Sunday, but in a way that allows our visitors the full range of play, learning, and creativity while they are here."
The registration link for Free First Sunday can be found at: https://www.sparkrochestermn.org/free-first-sunday.