This post is sponsored by Destination Medical Center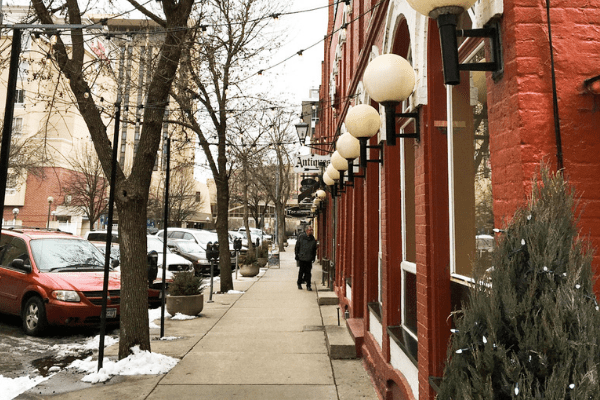 This year has certainly been one for the record books. When the Heart of the City construction project began, COVID-19 was still completely unknown.  This year more than ever, our city has needed to support the businesses, shops, and restaurants that give so much and build such vibrancy in our community.
Destination Medical Center and The Heart of the City Project are passionate about creating a welcoming, beautiful, and safe space for Rochester residents and visitors to spend time in and also experience those very organizations that add such character to Rochester MN. All holiday season long, Destination Medical Center has partnered with downtown businesses and organizations to support our incredible small business community.
This holiday season, consider all the ways you can support downtown Rochester, MN businesses that have endured such a trying year.
Shop Local Safely
The Shop Local Safely initiative was created by The Rochester MN Chamber of Commerce and other key partners to express that it has never been safer, easier, or more important to shop local. Use the website to explore downtown businesses and more and make your plan to shop local this holiday season.
Small Business Saturdays
As Rochester Downtown Alliance so appropriately stated, "They are your next-door neighbor, good friend, or a friendly face. They are champions of downtown Rochester's business community. Be their champion this holiday season." We encourage you to shop local and shop local this holiday season.  Every Saturday between November 28th and December 19th, Rochester Downtown businesses are ready to help you with all of your gift-giving needs.  View the Downtown Rochester Holiday Look Book, check out special store promotions, and make plans to support these businesses on Small Business Saturday and every Saturday until December 19th! For a reference to the map below, click here for all store listings!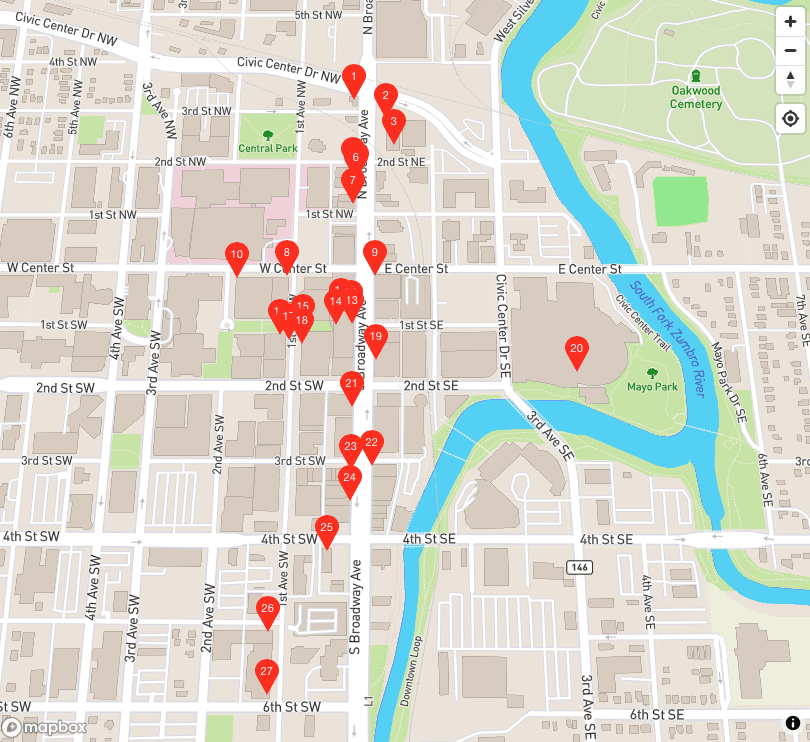 Here Comes Santa Claus
 This year's Here Comes Santa Claus event, organized by Rochester Downtown Alliance, is now underway. In addition to the 12-day downtown scavenger hunt, there is now a drive-through parade on November 27 featuring lighted trees and an appearance by Santa from 6 to 8 p.m.
Festival of Trees Downtown
The Festival of Trees, hosted every year by Hiawatha Homes, needed to get creative this year about how to make the event safe and viewable for all.  This year The Festival of Trees is partnering with downtown Rochester MN businesses to display trees in vacant and occupied storefronts in Downtown Rochester November 27-29! All trees will be viewable from the outdoors.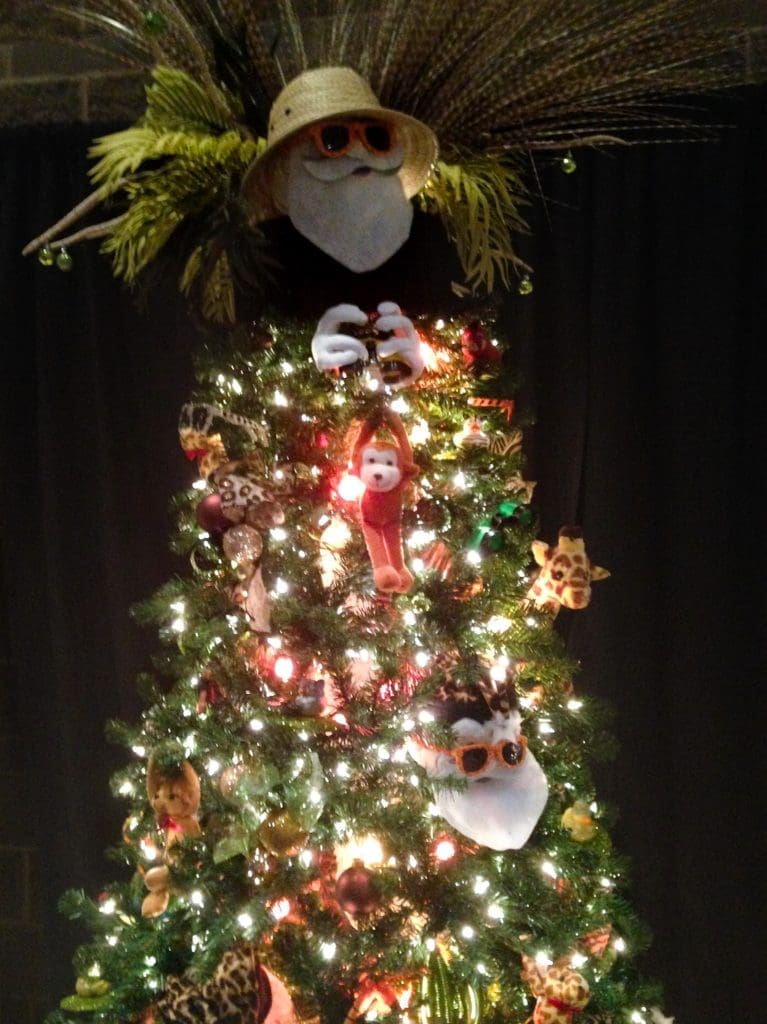 Support Local Dining
With COVID-19 numbers rapidly rising in the State of Minnesota, the latest precautionary measure was to shut bars and restaurants on November 18th for 4 weeks.  This is a hard blow for businesses that were already suffering mightily from the 2020's first restaurant closures.  However, MOST restaurants downtown are still open for curbside pick-up!  Please view this website for an up-to-date list and information about ordering!
Where to Park?
We have a helpful map that will show you just where to park. Ramp parking will be easier during the week, but on the weekend additional street parking may be available. Don't forget…parking is FREE after 5 PM Monday through Friday and FREE on the weekends. Otherwise, you can find parking rates here for the Center Street Ramp and here for the 1st Street Ramp. The red squares on the map indicate the parking ramps and the purple lines are where the construction zone is located.
Center Street Parking Ramp – 11 Center Street
Head for the elevators, and then exit at ground level. You'll see the construction signs and the pedestrian walkway right to the Heart of the City construction as you exit at Street Level. Follow the pedestrian walkways to view the construction.
1st Street Parking Ramp – 13 2nd Street SE
Make your way to the elevators, and head to the skyway level, and follow the signs for The Galleria at University Square. Once there, take the elevators or escalators down to the ground level and exit between Chester's Kitchen + Bar and the U of M Gear Store. You'll be RIGHT in the heart of all the action! Follow the pedestrian walkways to view the construction.