*Originally Published May 2021*
Over the last few months, while working from home, I have had to get a little creative. There were days that I didn't have child care, but I still needed to be logged on and get my teacher-work done for the day. Back-up daycare is in Rochester, and I didn't want to lose working time on the road driving between Kasson and Rochester. For days like these, I had to find places to plug in and work while in Rochester. I have two requirements: dependable Wifi and something to sip to keep me motivated. Lucky for me, I have found some favorites for both!
Top 5:
2483 Commerce Drive NW, Rochester MN, 55901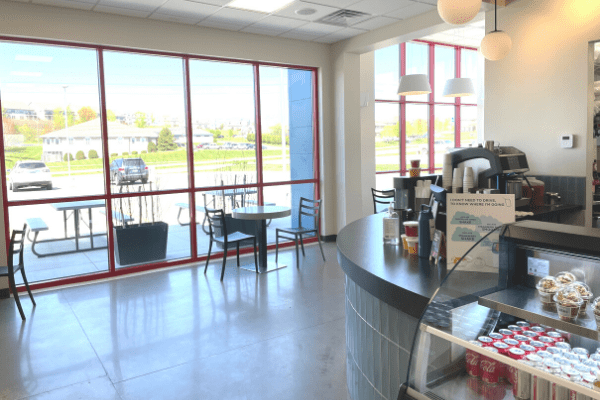 My favorite working spot has to be the First Alliance Credit Union building on Commerce Drive. There's a spot for any working type there. Personally, I like tucking myself away at the single tables in Moka. It gives me lots of natural light as well as the busyness of the drive-thru to keep me feeling energized. Plus, there are easily accessible outlets there. The tables in front of Great Harvest Bread Company reminded me of the commons area at most colleges, which is pleasantly nostalgic. Also, there's a fireplace! The unrented spaces are also filled with tables in case you need fewer distractions to get your work done. Not only was it incredibly convenient having Moka there for the first part of my workday, and Great Harvest for lunch, but the water fountain had a bottle filler, and the bathroom was blasting 90s favorites each time I went in. The alternating smells of coffee and fresh bread are a bonus, too.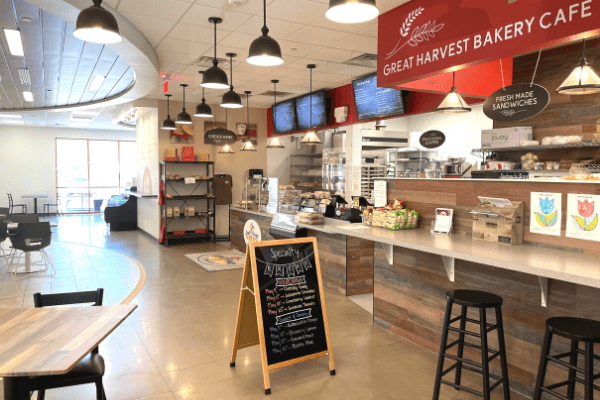 1340 Salem Road SW, Rochester MN, 55902
My second favorite place, and a long-time favorite at that, is the Dunn Brothers on Salem Road. I absolutely love the quaintness and comfiness of this location. The moment you walk in, you are greeted like a regular, and the aromas of fresh coffee are divine. Get the roast of the day, and you can refill it as many times as you need while you are there. There seem to be two kinds of customers at Dunn Brothers: those there to get work done and those there for intimate conversations. Either way, there aren't many distractions, you don't feel rushed to leave, and the vibe is quite cozy. The food options are delicious, too!
2001 32nd Avenue NW, Rochester MN, 55901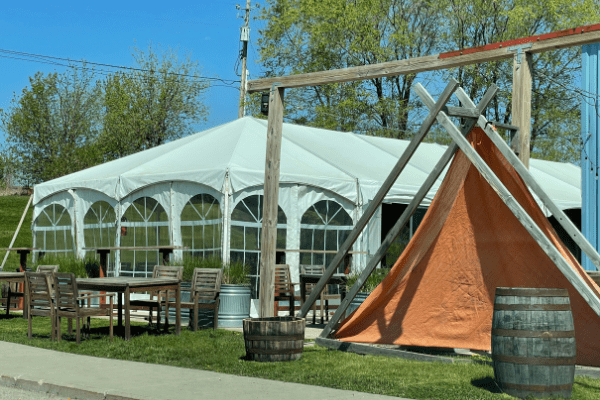 My next favorite might surprise you: LTS Brewing Company. Before you go thinking that I'm enjoying one of their craft beers while on the clock, let me explain. LTS has AH-mazing craft sodas, and incredibly reliable Wifi, both inside and outside. Most weekdays they do not open until 3 pm, but on Fridays, they open at 11 am. Wear some LTS swag, and your second soda will be free! If you like your sodas sweet, I recommend the Butterbeer, but not all of their sodas are syrupy or heavy on the sweetness. Ask for a sample or get a flight to enjoy while you work; you can reward yourself with a sip to keep you motivated! They usually have a variety of music genres playing, you can have food delivered if you are looking for a snack while you work, and can choose to work on the patio outside, in plush seating, or at one of the rustic, wooden tables.
1930 36th Avenue NW, Rochester MN, 55901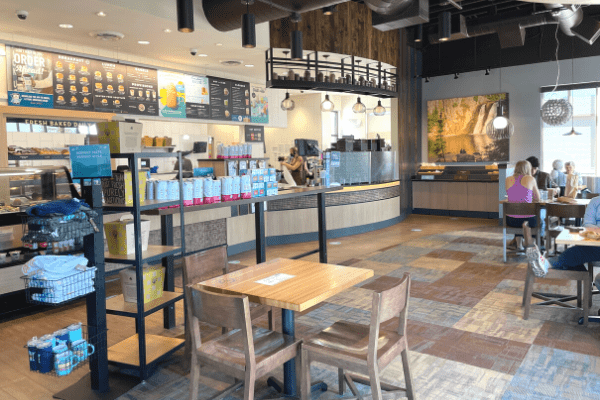 Another place I enjoy getting work done is the Caribou and Einstein Brothers NW location. There's a variety of places to choose from when it comes to finding a working spot that suits your mood. There are plush chairs, high-top tables, and bench tables. When motivation gets slow, there is always something whimsical on the walls to temporarily distract you. The coffee selection is great, but there are also some excellent teas and smoothies if coffee isn't your thing. If you get hungry while working, the menu from Einstein Brothers has something for everyone. The customer service here is great, and you can sit and work for hours without feeling guilty. The Wifi is incredibly reliable, no matter how busy the place gets! This is one of my go-to locations for when friends are passing through town, and we want someplace to catch up over coffee.
4156 18th Avenue NW, Rochester MN, 55901
Rounding up this list is St. James Coffee. Whether it is your first visit or you are a regular, you will be treated like family here. This place is incredibly comfy and quaint, with a variety of seating options. Whether you are in the mood to make a new friend or to close off the world and get work done, you'll be respected in this small, locally run space. The drink menu is huge, too! I am a fan of the coffees as well as the teas here. I have to add that this isn't just a daytime coffee shop; there's a variety of events and activities in the evenings here, too! Make sure to check out the menu and event calendar before stopping by.
Runners up:
I have two places I adore that I couldn't leave out:
First: Bravo Espresso in the Centerplace Galleria is my go-to for coffee-to-go. Their Drunken Uncle is my favorite roast/blend ever, and the customer service is some of the best. Andrew makes you feel like one of his oldest friends, even if it is your first stop at Bravo! The seating and Wifi aren't always the greatest here, but the coffee and service are! Grab a drink to go and then hit up the Mayo Wifi nearby in Peace Plaza and get some work done al fresco!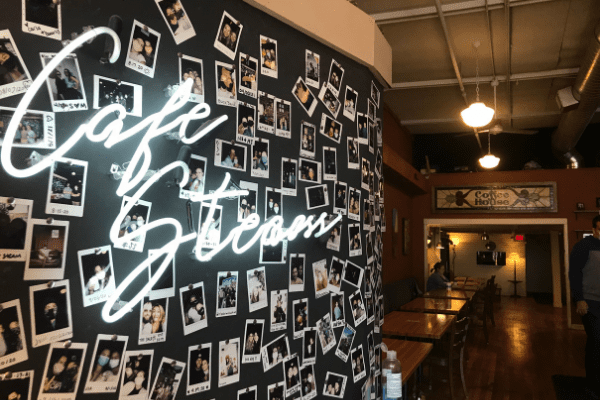 Second: I also have to shout out Cafe Steam on South Broadway. The atmosphere here is one of my favorites. The walls are filled with local art (for sale), the baristas are energetic and fun, the music is always perfect for working, and the tables are arranged to give you plenty of space to get your work done. Unfortunately, they were not open for dine-in at the time of writing this, only offering to-go service.