Rochester is home to a burgeoning arts scene and has already established itself as a hub for locally-made products and goods, breweries, and more. Now there is a way to support each of these important local makers through CSA: Community Supported Art. Local arts and interesting finds shop Clover & Rose is teaming up with Forager Brewery to offer 4 CSA (Community Supported Art) offerings this year.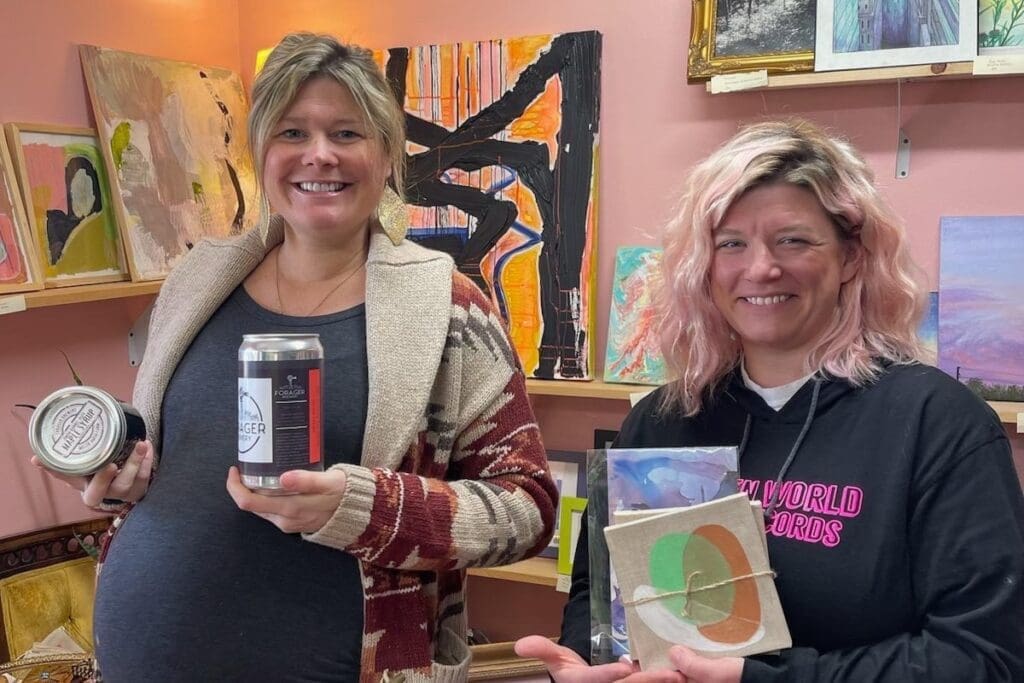 So, what is CSA?
Many communities around the country have created Community Supported Agriculture programs that connect people with local growers and producers to receive boxes of farm-fresh produce. Community Supported Art is the same concept, but instead of produce, each CSA box will contain locally created art, locally made goods, and Forager beer. Think subscription box, but 100% local!
The goal of CSA is to introduce Rochester area residents to the incredible art, products, and goods that are being created right here in Rochester, and provide sustainable support for the artists and makers. Want to be part of strengthening and fortifying our local arts and makers scene? This is an excellent way to help!
So, why a CSA?
The CSA model has been a popular way for individuals to enjoy farm produce grown close to their homes. We were curious why the CSA model was chosen for this project, so we reached out to Cassandra Buck, owner of Clover & Rose, to learn more. She says:
"Agricultural CSAs have been around forever, but art CSAs have [only] been around for about 15 years. Springboard for the Arts is a Minnesota-based arts non-profit organization that created the program along with starter kits to get it going in your own area. You can find community-supported art programs all over the country now.
I was on the board of C4 (Concerned Citizens for a Creative Community) and had run the CSA program for 2 years until I left the organization to focus on other endeavors. This CSA is a little different in that we are paring it down to make it more affordable and accessible to the community. In previous years, a subscriber would have to pay for all 4 shares which was close to $400. This year we are selling shares separately which are now $50 per share.
I'm so excited and happy to get this program up and running again because I think it's so important for the community to have connections to local artists. Meet the artists, understand their work, how it is created etc."
I love it! How do I sign up?
CSA shares can be purchased here. Individual shares (one box) are available for $50, or purchase all four CSA boxes for the year for $200. Boxes will be available for pickup at Forager during their release parties. The first CSA pick-up is scheduled for February 25!
But wait, there's more!
Forgar Brewery will be hosting a release party quarterly on pick-up day for each of the CSA shares. During this event, shareholders will get to meet the local artists and makers whose goods and art they will be taking home in the boxes. Enjoy live music, and additional fun activities for a great night out connecting our local artists and makers with the community!
---
Looking for more ways to support our local arts community? Check out our Guide To Shopping — Local Artists and Makers for all of the places you can find local arts, products, and goods in the Rochester area!