This post was originally published in 2022 and has been updated in November 2023.
Celebrate and support small businesses in Rochester by shopping locally this Small Business Saturday (November 25, the day after Black Friday).
For this article, we've selected an area where you can walk to all the businesses if you choose to and this is in my opinion, probably the most diverse shopping district in Rochester. Not just in ethnicity, but also in the variety of products available!
Have you guessed where the location is? Drum roll please…
7th Street North West, between 13 Ave NW and 6th Ave NW.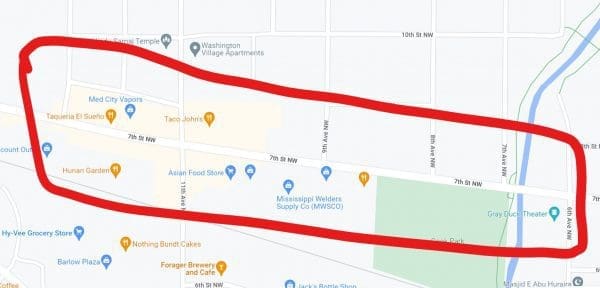 You'll find everything from Asian and Halal grocery, local breweries, East African eats, Mexican food, vegan food, a butcher shop, to a bike shop, plant shop, collectibles, books, and art in this little area, and it's all walkable if you choose to walk!
Small Business Highlight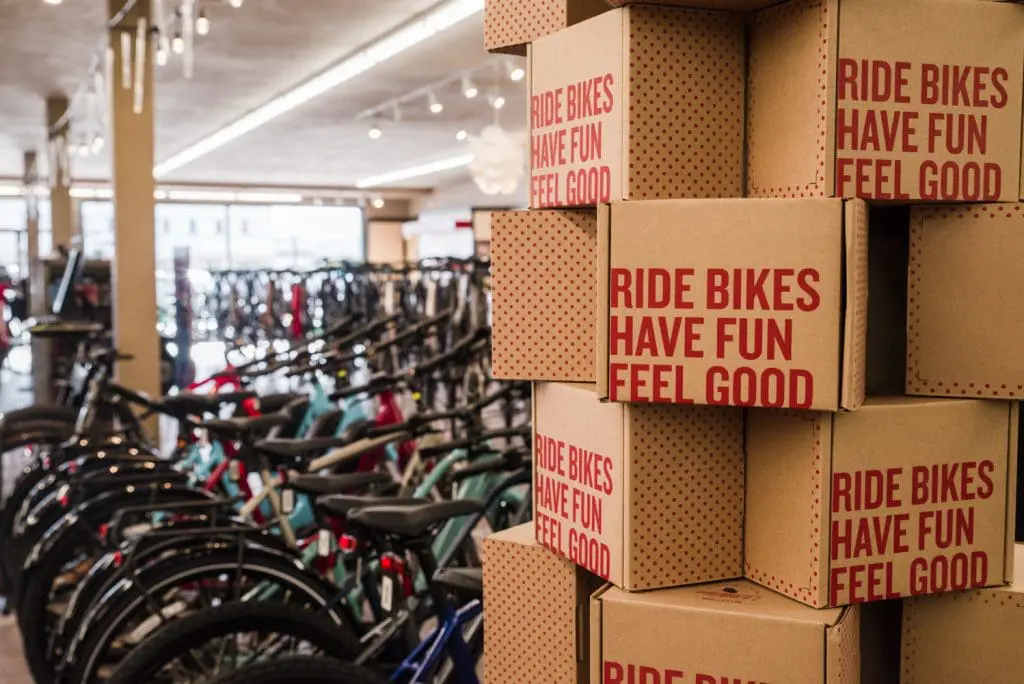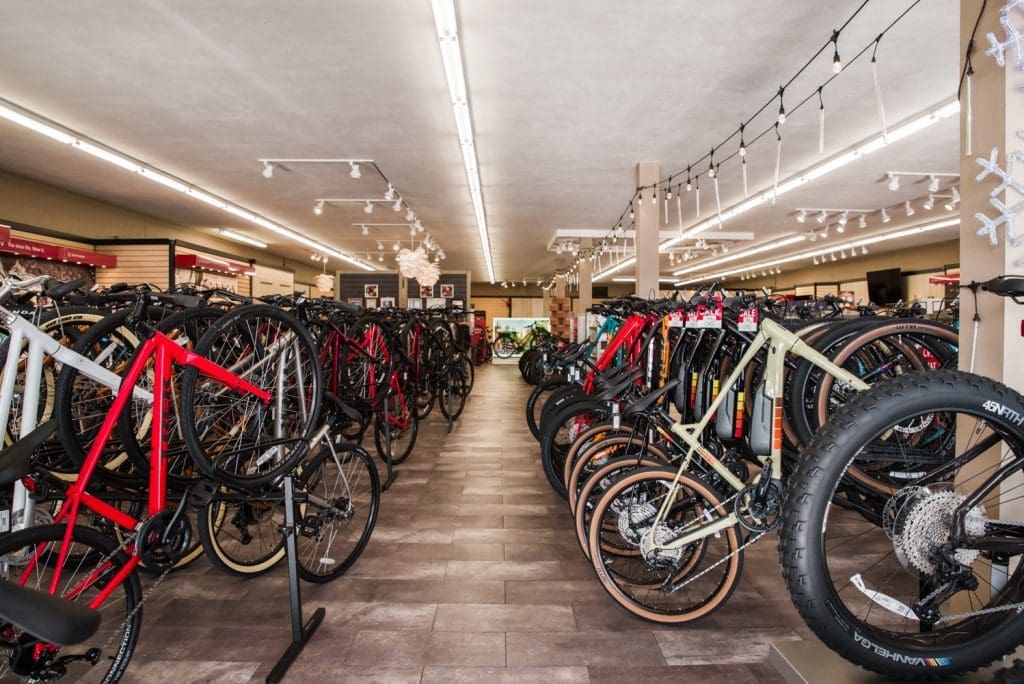 Rochester cycling is a locally owned and operated bike shop that aims to help their customers incorporate cycling into their lifestyle and achieve their cycling goals. They are dedicated to providing the best-in-class bicycles, top-quality gear, experiential knowledge and active personal support!
---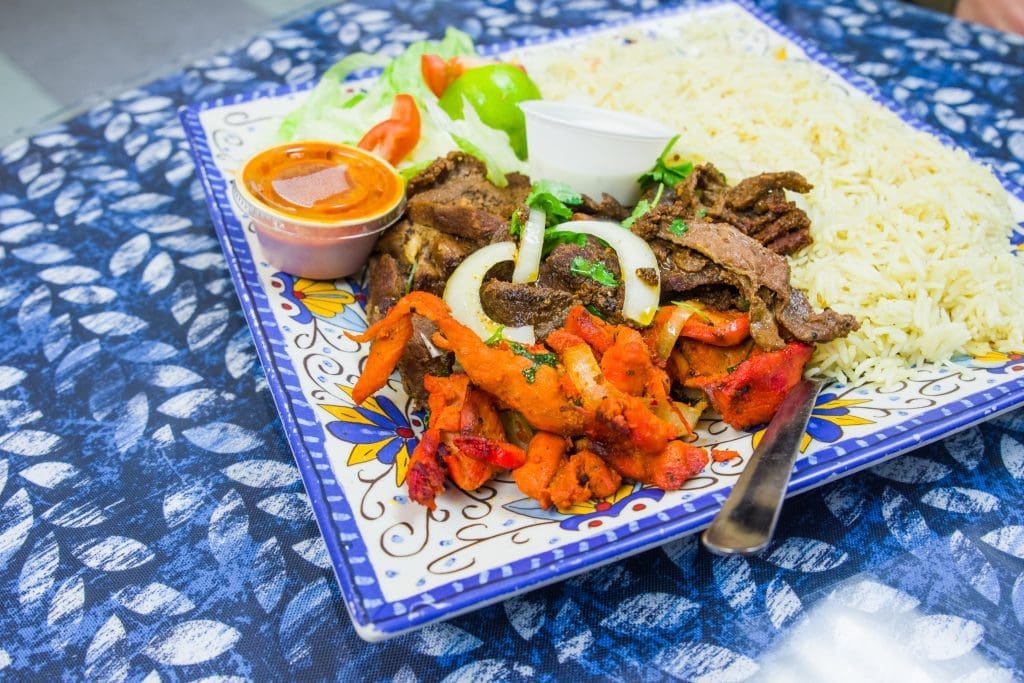 Easy to miss if you're not paying attention, look for a sign on the wall and go in through the door next to it. Get the sport platter(with goat and rice), or kay kay, or jabaati wrap, you can walk it off later. The Somali tea is also delicious for cold weather, it's spiced with cardamom and ginger, and it's a must-have.
---
Food Lab is a spin-off of the popular taco truck – Taco Lab.  Food Lab is located in the spot previously occupied by Taqueria El Sueño which is now located in Pine Island. The restaurant describes itself as "New American gourmet food, at reasonable prices, in an upscale, family-friendly environment."  They offer breakfast, lunch, dinner, appetizers, and a Happy Hour.
---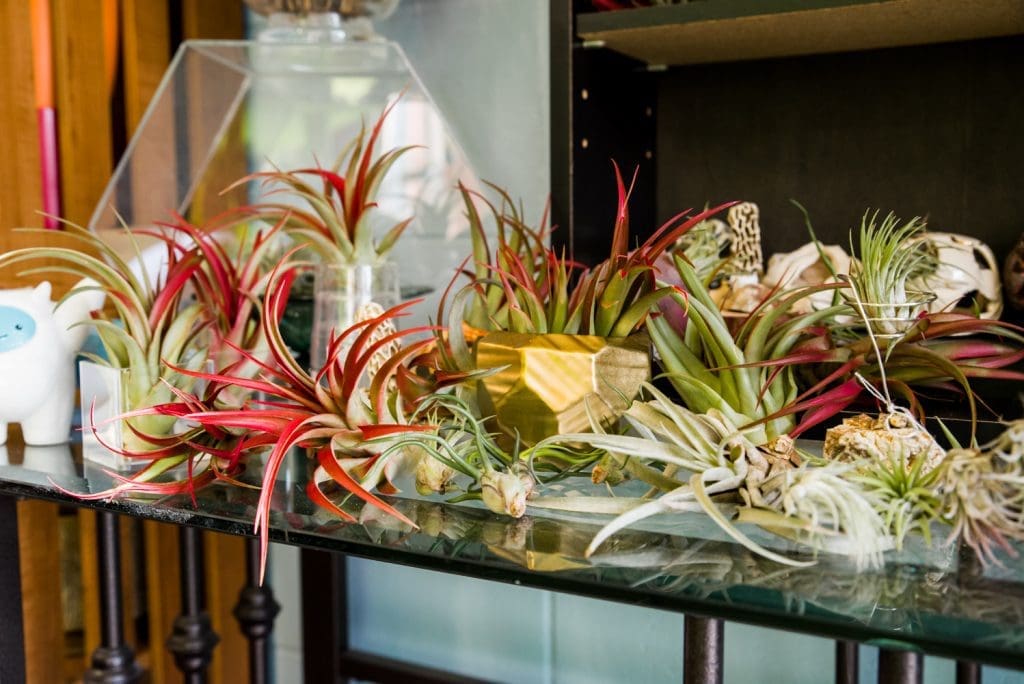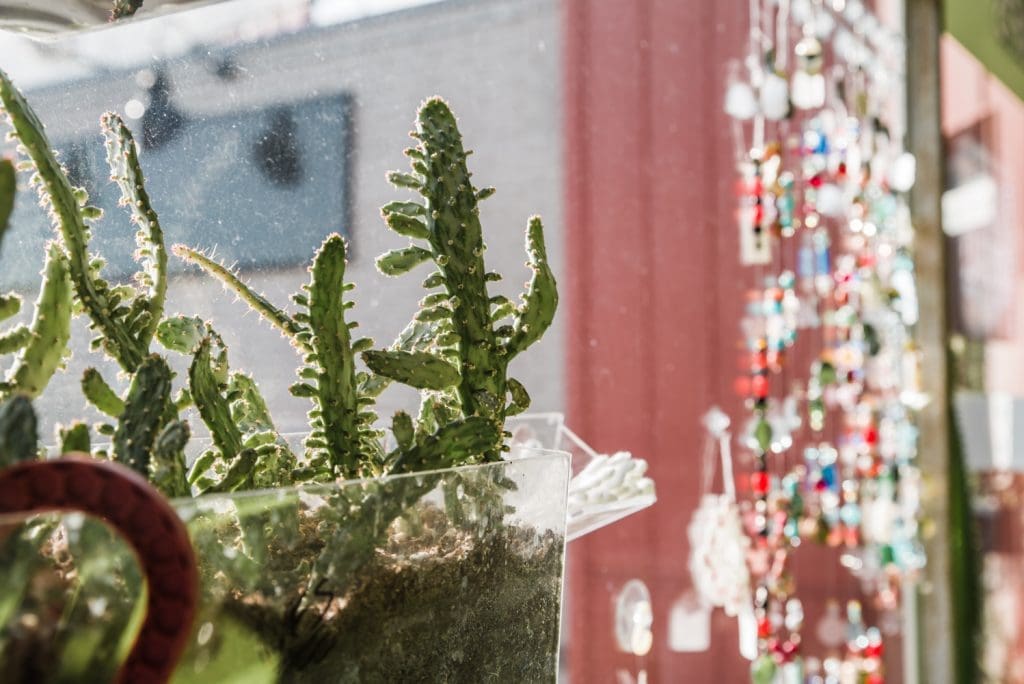 "The number one thing that complimented my life in a healthy way, allowed me to recover, and what sent me on a fulfilling path was… succulents!" – Jeremy, owner of Rootz of Inspiration. Yes, this is a shop full of succulents, plant pots, and the work of local artists, but it is also a studio for custom acrylic products! Because of Jeremy's struggles in his "previous life", Rootz of Inspiration hires specifically individuals with various types of disabilities and others in recovery from chemical dependency. Read the full story about Jeremy and how Rootz of Inspiration came to be here.
---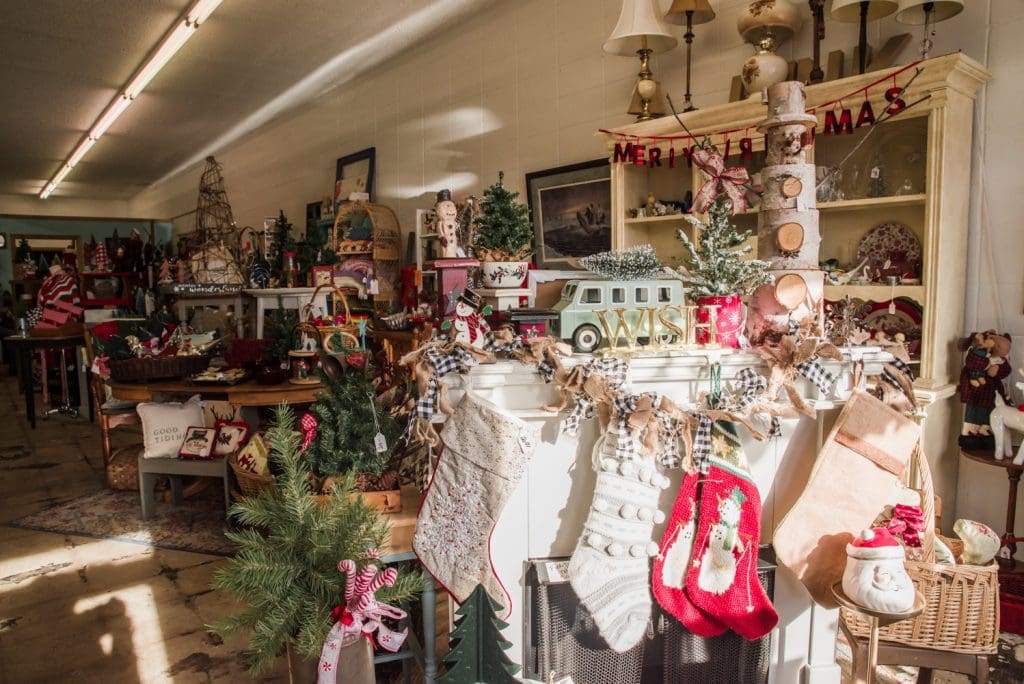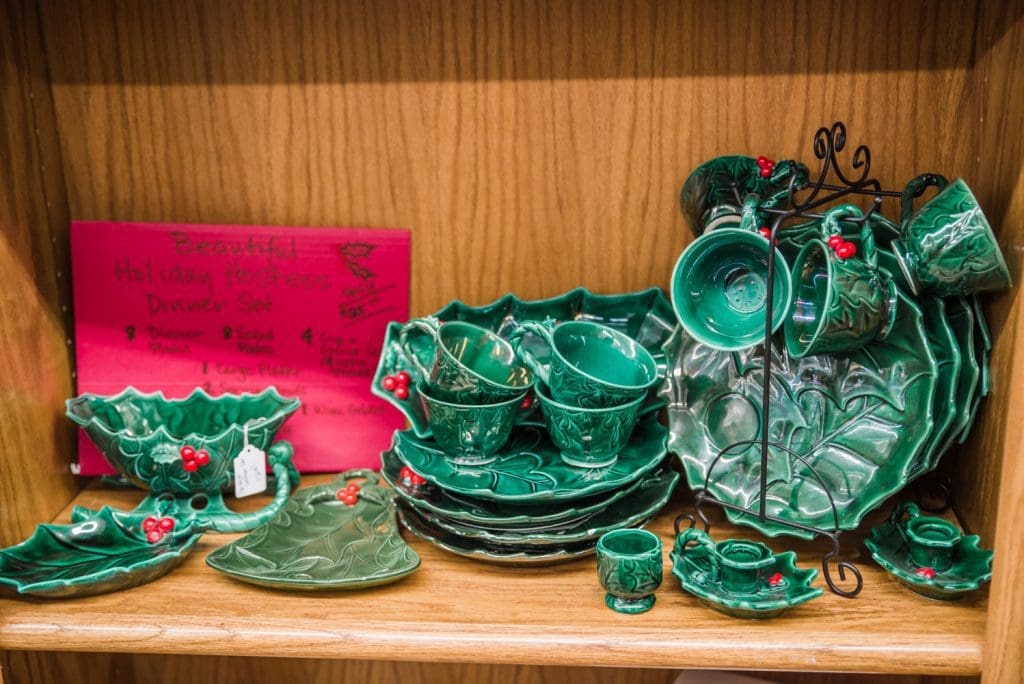 The Yellow Monkey is a donation-based shop selling repurposed furniture home goods and accessories. It's more than a shop! The Yellow Monkey is a place for young adults with disabilities to work and learn new skills. If you're looking for holiday decors or collectibles, this a great place to look.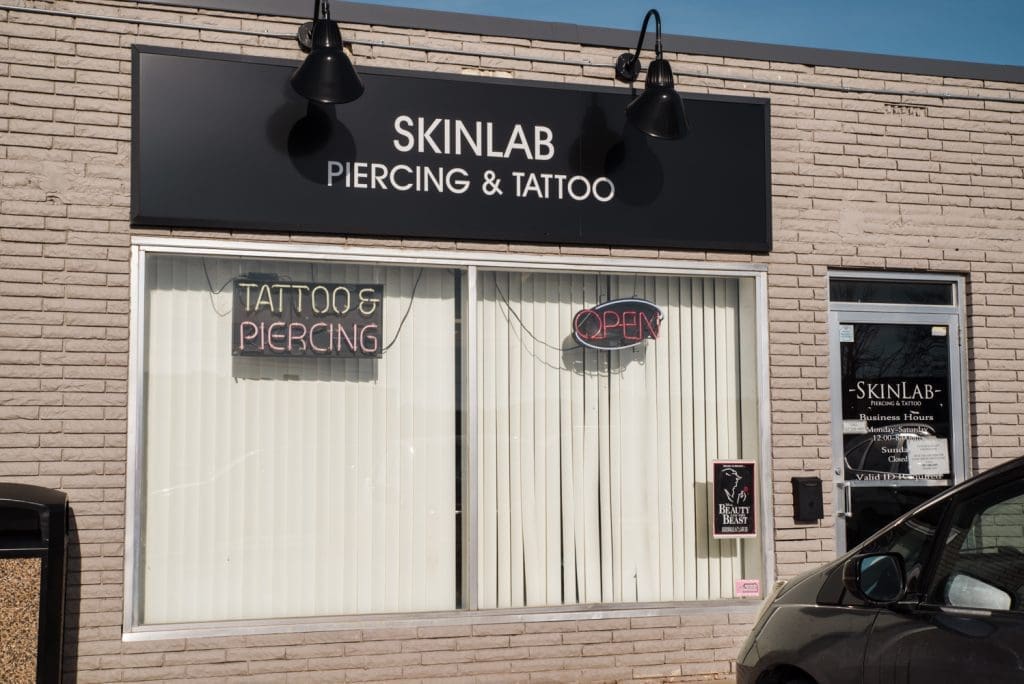 Looking for something unique to ink? Skinlab provides a safe place that has a clean, sterile environment, a mom-friendly atmosphere, artist portfolios, single-use needles, and experienced, professional, and skilled artists and piercers. Their artists are chosen for their unique and personal art style, commitment, and dedication to their work!
---
Rochester Halal Market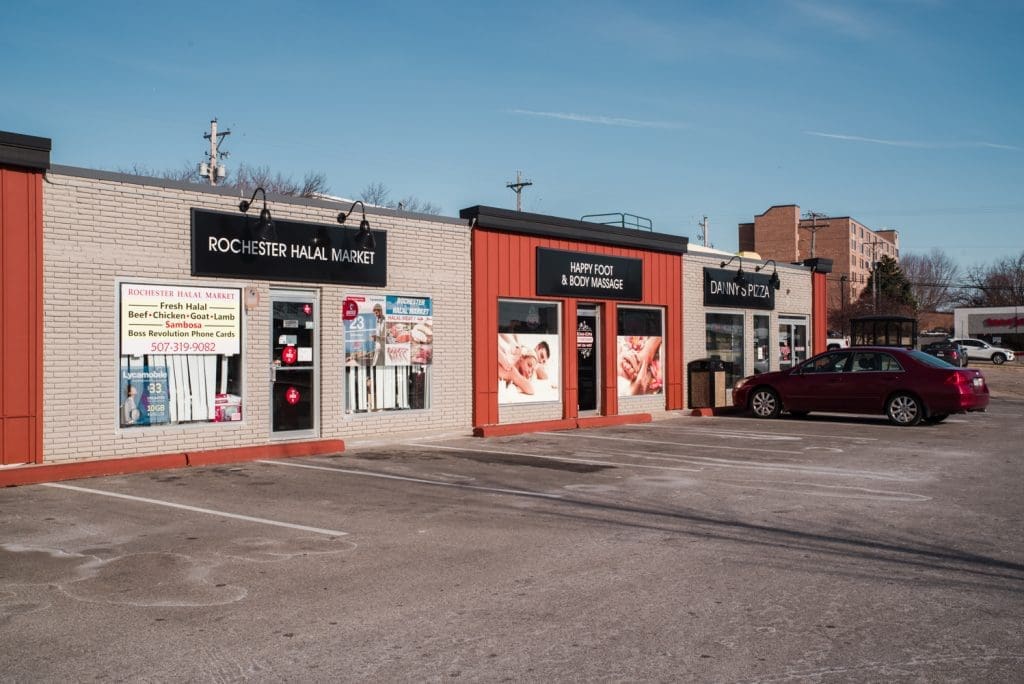 This is where you will find fresh halal beef, chicken, goat, lamb, large variety of grains, sauces, and spices. Halal food is that which adheres to Islamic law, as defined in the Koran. Animals have to be alive and healthy, and slaughtered with a sharp instrument to ensure it's humane. Learn more about Halal foods here.
---
Maybe circle back to this one after all the shopping. Get a body massage or foot massage to treat yourself after a long day of supporting local small businesses!
---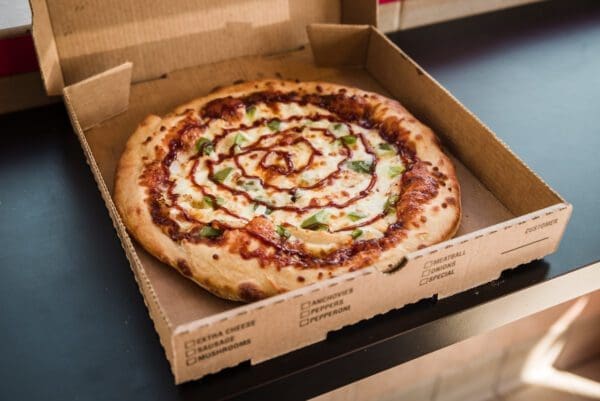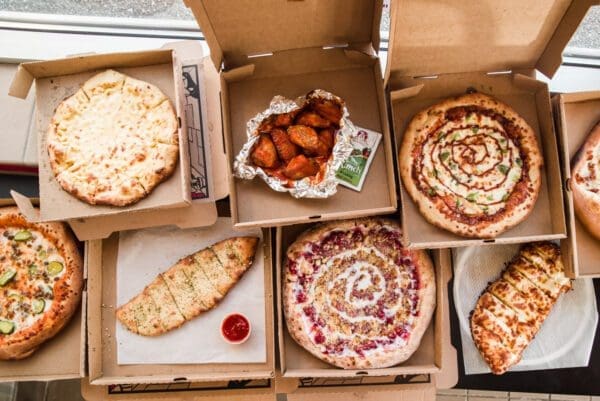 What used to be $5 pizza is no longer a franchise, and is now AAPI owned, with Halal-friendly options on their menu. You'll find some classics like Hawaiian or meat lovers on the menu, but you'll also find unique pizzas like "halal pepperoni" and "chicken tikka masala"! Danny's Pizza also offers chicken wings and dessert pizza.
---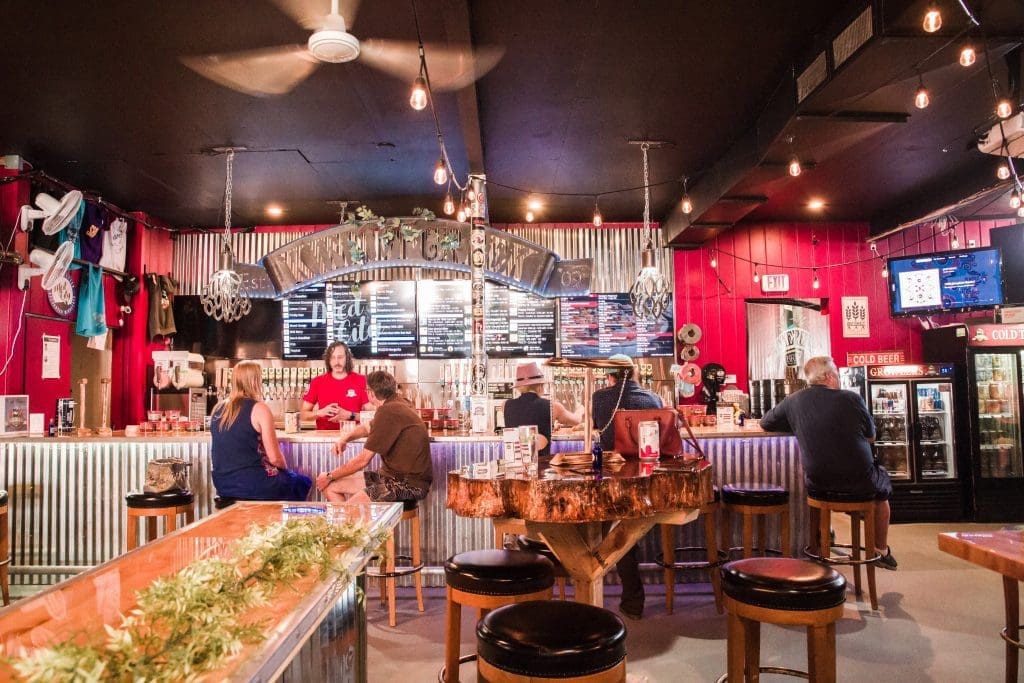 We're crossing the street to get to the first craft brewery in Rochester- Kinney Creek Brewery. Kinney Creek's tap room is always flowing with 17 different beers on tap and 25 seltzers! There's something for everyone at Kinney Creek.
---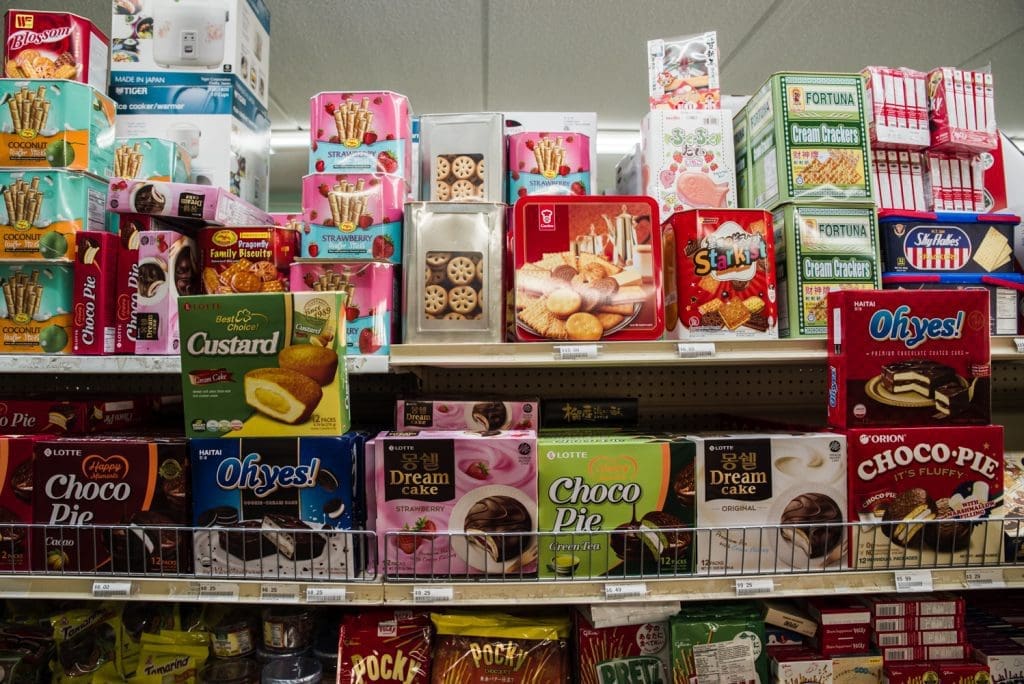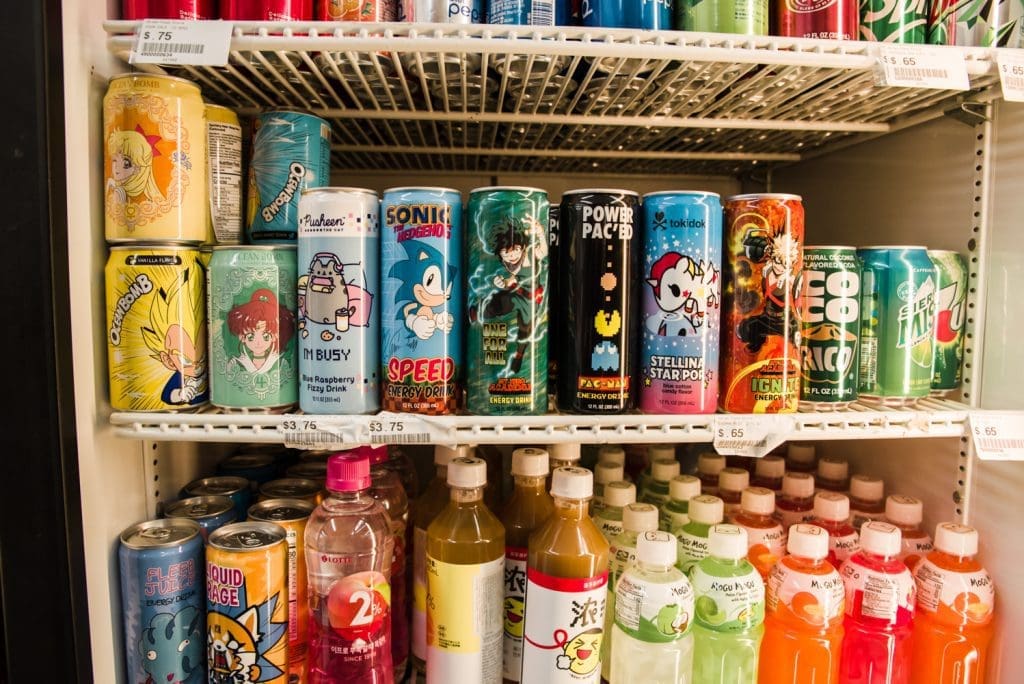 Right next to Kinney Creek, you'll find one of Rochester's oldest Asian grocery store. Shop for unique candy and snacks, or ingredients to make a delicious feast. Asian food store has an impressive variety of rice and dried noodles. The owners are very helpful if you have any questions or if you need help, they're always happy to give you a hand.
---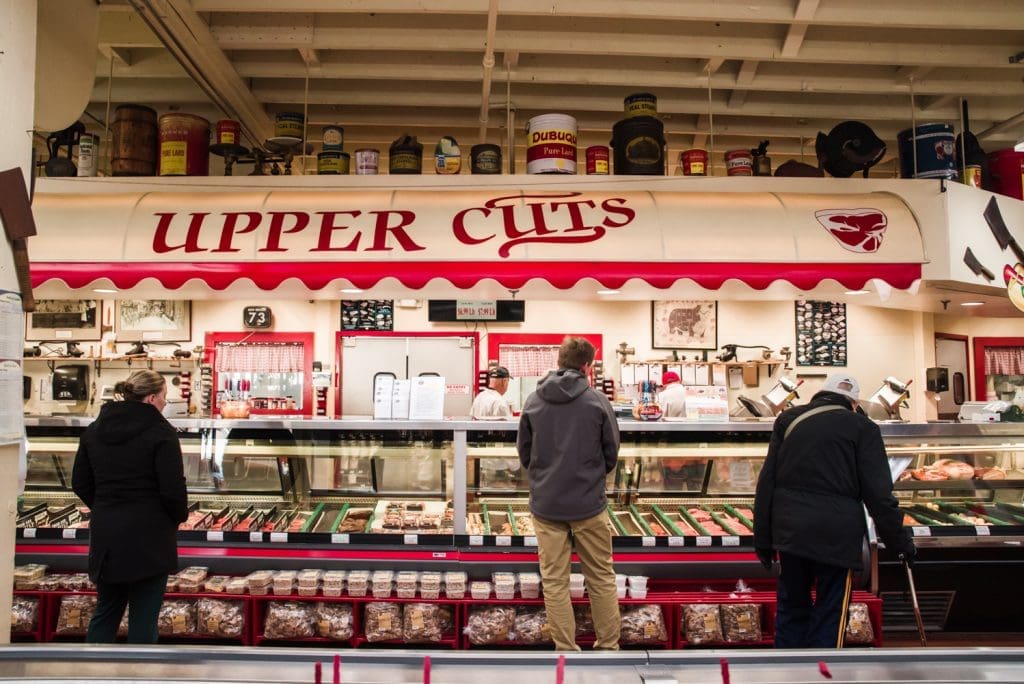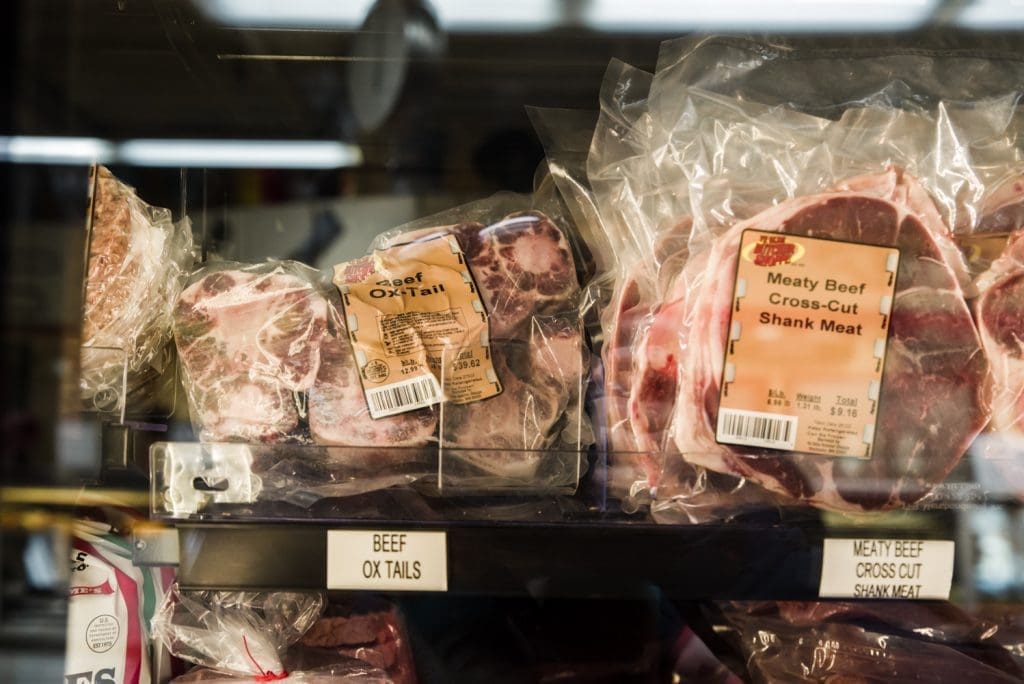 A few doors down from the Asian Food Store, get all your meat needs at Ye Olde Butchershoppe. Ye Olde Butchershoppe is the only butcher shop in Rochester. You can find cuts that are hard to find anywhere else here and they can also order certain cuts for you. This is where I often get my skin-on pork belly! The store is also stocked with sausages, brats, take-and-bake, wood chips, and BBQ-related items.
---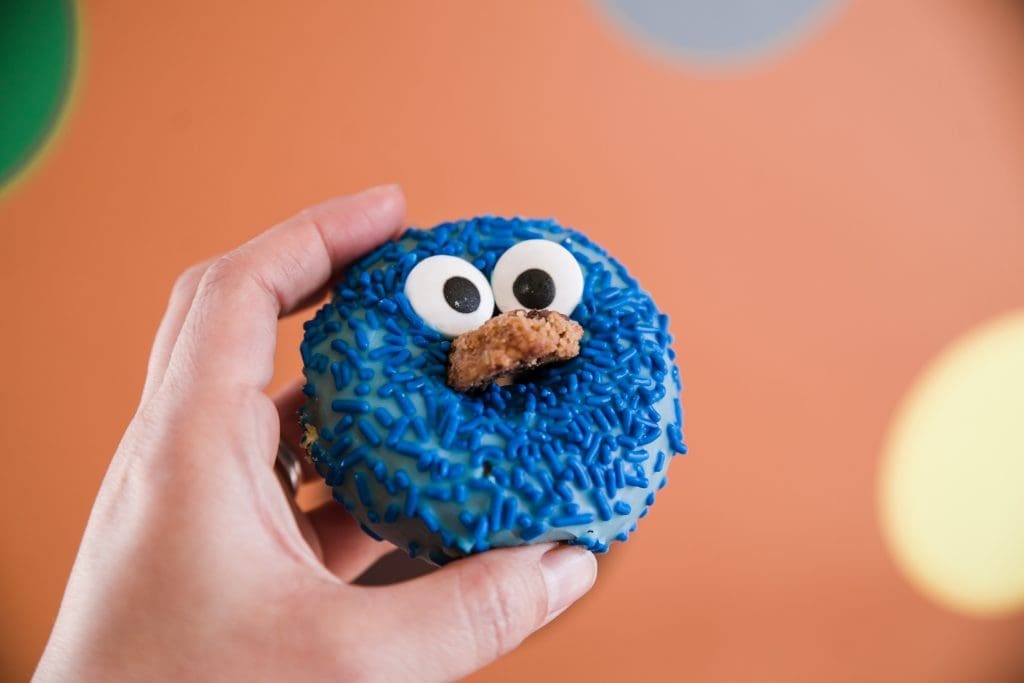 Don't eat meat? Need a pick-me-up? Visit Old Abe Coffee Shop! Rochester's only vegan food "restaurant". Nested in a colorful little house, Old Abe Coffee shop offers delicious coffee, gourmet donuts, and a variety of Asian-inspired vegan eats like Korean BBQ bulgogi bowl, Banh Mi, and Springrito(giant burrito-like spring roll).
---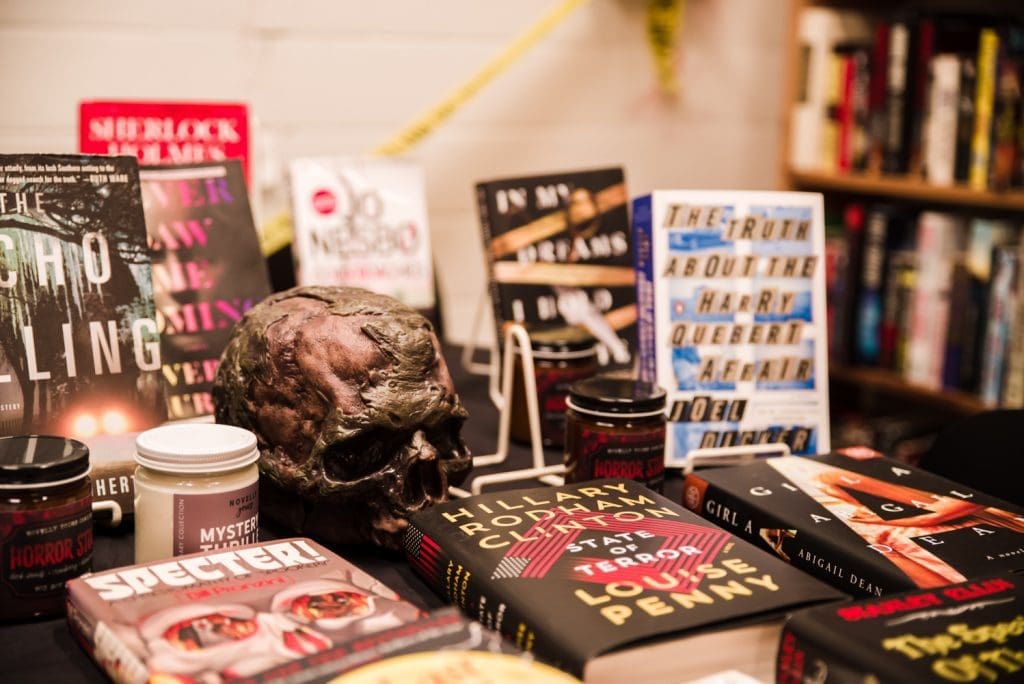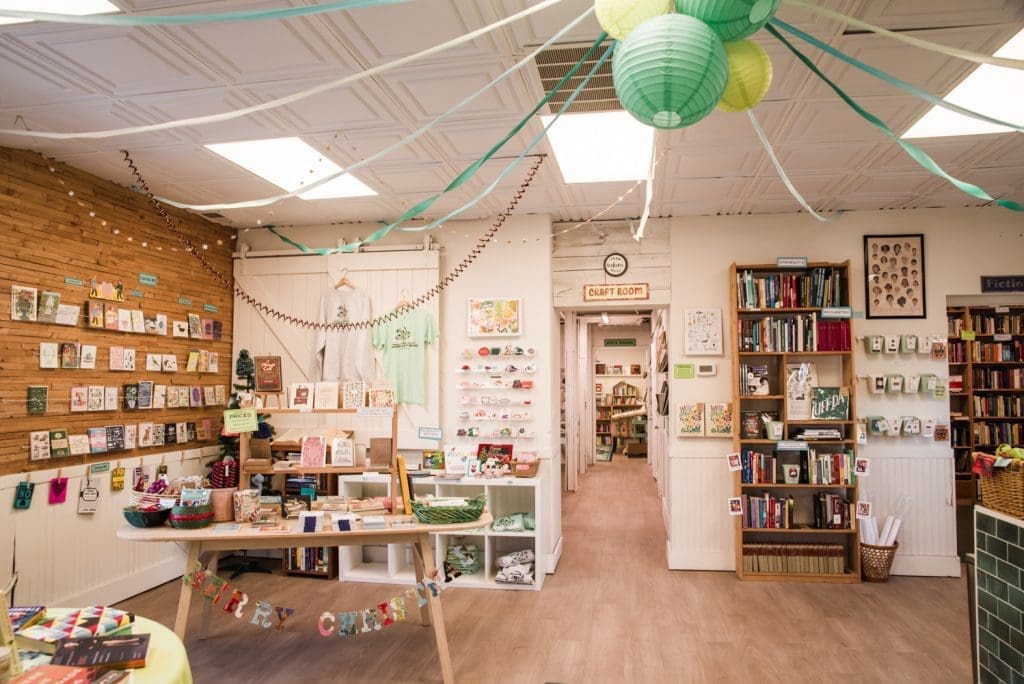 Used books, stickers, cards, puzzles, art prints, candles, and an amazing mural, Garden Party Books has it all. If you're into murder mystery, this is the bookstore to go to. Garden Party Books is also a relaxing space to wind down after a long day of shopping.
---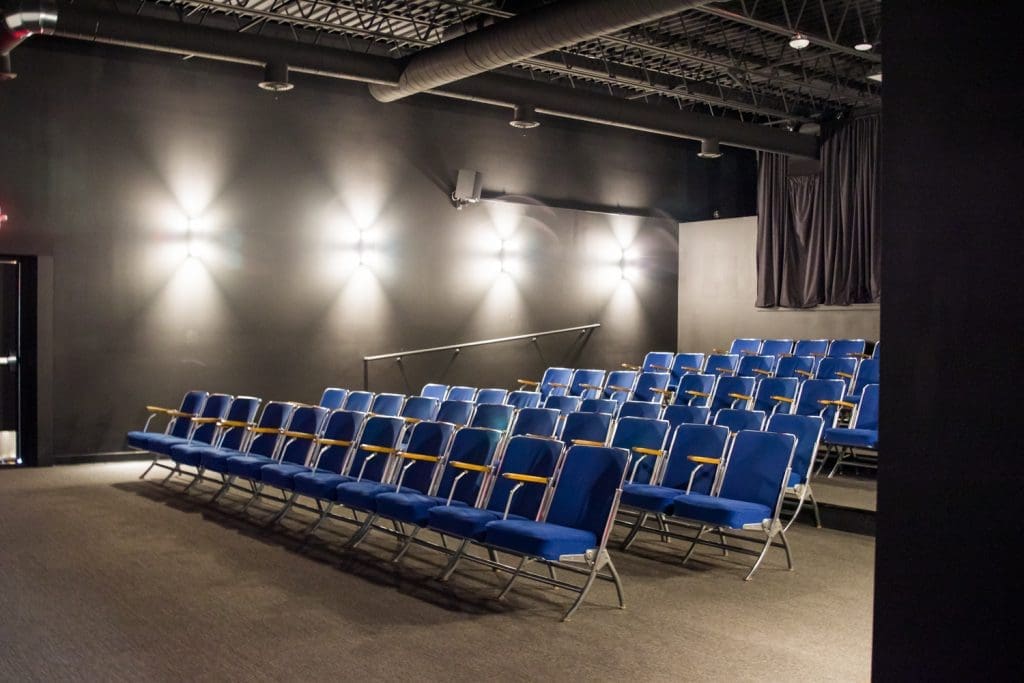 Pop's Art Theater (formerly Gray Duck Theater) is an independent theater and community space. They focus on independent films and repertory theatre.  Pop's shows films daily, standard showtimes Wed-Mon. Open 30 minutes before the first showing of the day.
---
BONUS
Since you're already in the area, here are some more places to check out one block down on 6th St NW!
Jack's Bottle Shop

– Beer, local whiskey, craft cider to-go!