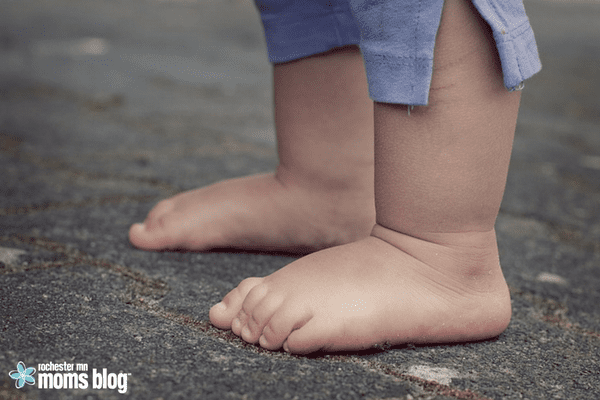 Babies bring a host of excitement, its always wonderful to add another member to your family! As I'm nearing the end of my fourth pregnancy, I can't help but notice some big differences between this and my first pregnancy.
Time goes much faster. I've been asked what week I am or how many weeks I have left and I need to check my pregnancy app to figure it out. This is also nearly the only time I check that app. During my first pregnancy I'd check multiple times a day and read up on every stage and knew exactly how many days I had remaining. It was seemed to take forever waiting for that day to arrive.
Doctor appointments become a hassle. During your first pregnancy, theres a small countdown to every appointment and its all so exciting that you can't wait to go check up on baby each time. For the fourth, appointments sneak up on you and you are frazzled trying to find child care and end up rushing in like a crazy lunatic and trying to quickly get the heck out of there so life can resume as normal. That is, if you don't reschedule the appointments first.
Preparation is minimal. Last week I moved the car seat to a different corner or my garage and it occurred to me that I should check the expiration date and make sure to get it washed in case I go into labor early. I have no idea where all the infant inserts are either, so I should locate those too. This is with a mere 5 weeks to go. For my first pregnancy I researched car seats/strollers/baby gear/everything until I was blue in the face. I think I even bought a book about specific gear and brands in order to make all informed decisions. Everything was purchased and ready weeks or months in advance and it was so exciting to make those purchases!
You don't really have time to feel icky. Sometimes I start thinking that I really feel great this pregnancy. And then I lay down and can fall asleep in seconds, or I sit still long enough to realize I'm uncomfortable, or the irrational anger and frustration comes out in full force and my husband reminds mentions that I've sort of lost my mind and I'll have better perspective in a few weeks. It is hard work to grow a baby no matter if it's your first, fourth or tenth. When you have other children you just don't have time to dwell on how you're feeling.
Pregnancy and adding another child to the family is wonderful and exciting no matter which installation. When subsequent babies come into the family, they already have siblings that love them and chaos (ahem, established routine) that they instantly become an integral part. The love and excitement are the same, the pregnancy itself is just a little distracted!