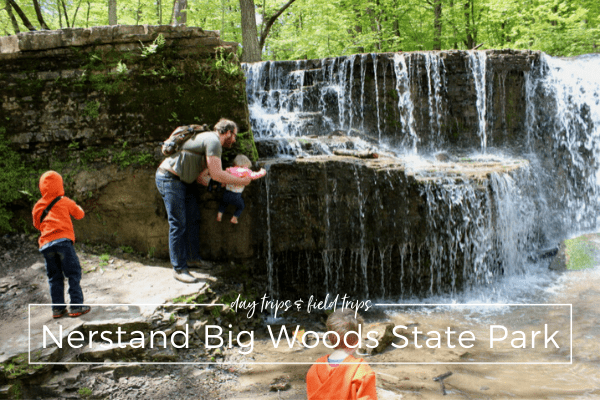 Last updated June 2023
It was a rainy week, and I knew my kids were antsy because they hadn't been outside all week. With my kids, I can tell when they haven't been outdoors very much, because the crabbiness level skyrockets. So on Saturday morning, I looked at my husband and told him we were NOT going to IKEA. We needed to go on a hike…or I would TAKE a hike. By myself. Fortunately, he agreed.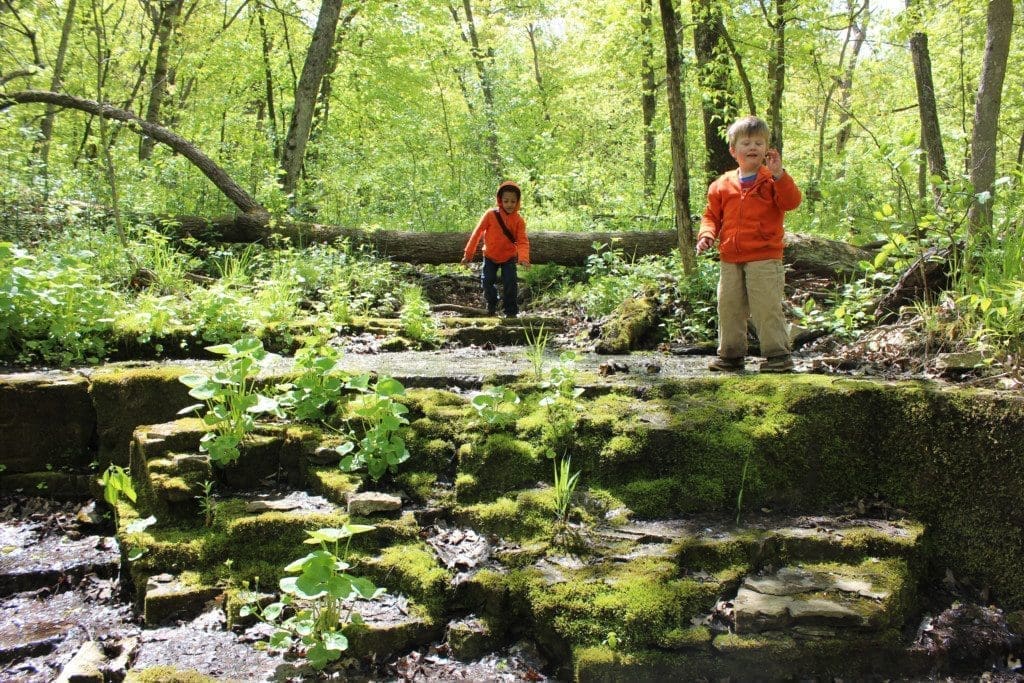 We wanted a day hike in a place we'd never been before. Our kids aren't at an age where they're extremely fond of traveling over two hours to go hiking and then travel back home. We've done it, but it hasn't been pretty, so we needed something within an hour's radius of Rochester. I am so glad we found Nerstrand Big Woods State Park because it was the perfect day to go hiking.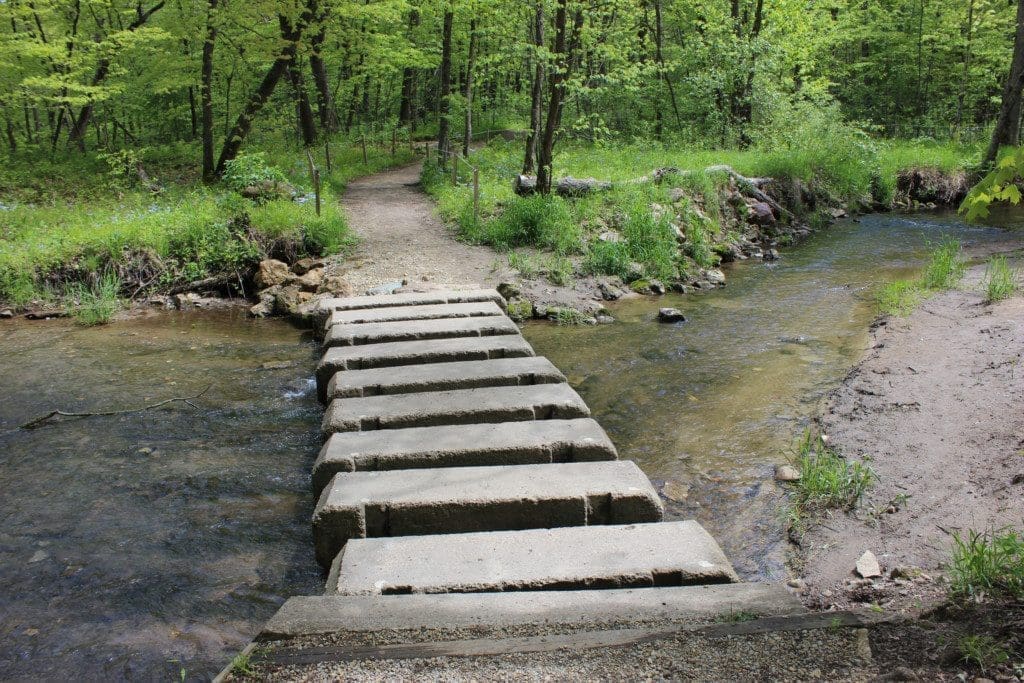 Nerstrand has a small waterfall that's not too far of a hike from the parking area, about a third of a mile. For those with really little kids, this is still doable. Our kids are 6, 3, and 1. They loved the waterfall so much, we visited it again on our way back around. Our kids hiked about four miles when we went, but we've been conditioning them for longer treks, and I wore the baby.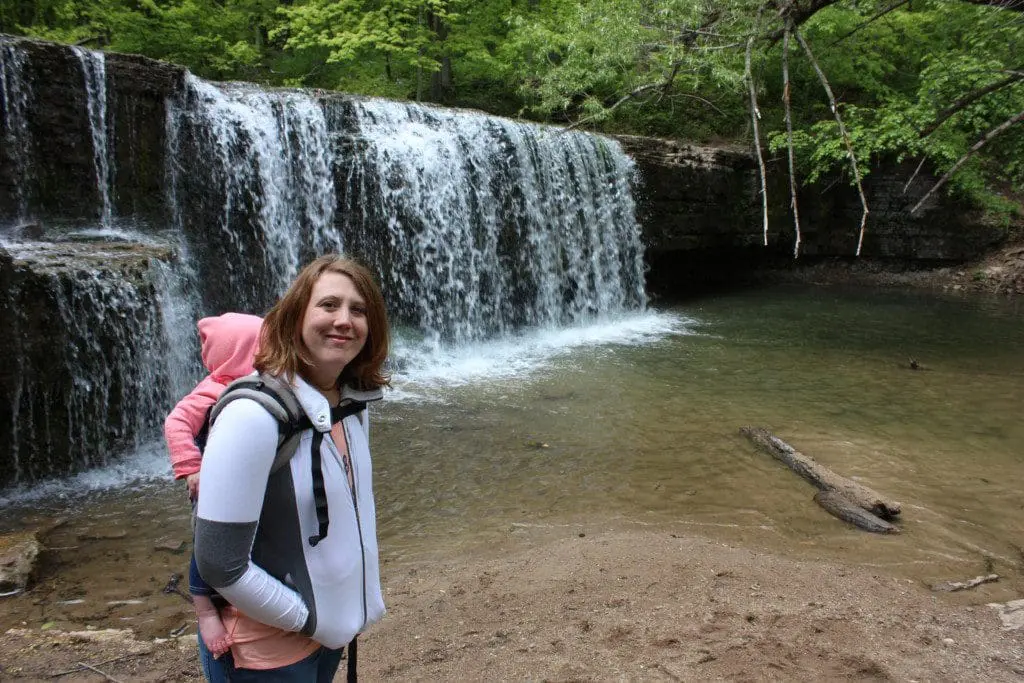 One of my favorite parts of Nerstrand was that on the day we visited, they had "wandering naturalists" who were out on the trails and pointing out wildflowers that were in bloom. My kids learned to identify trillium, jack-in-the-pulpits, that phlox means "fire" in the original language, and wild geraniums. We encountered two naturalists a very short distance from the parking area, and they were so patient and helpful.
If you're not, by nature, an "outside person"  (trust me, I've been there…), there are scheduled activities at Nerstrand Big-Woods that are led by naturalists, like bird banding and star-gazing with telescopes. There are also loaner binocular kits available, but we didn't take that opportunity.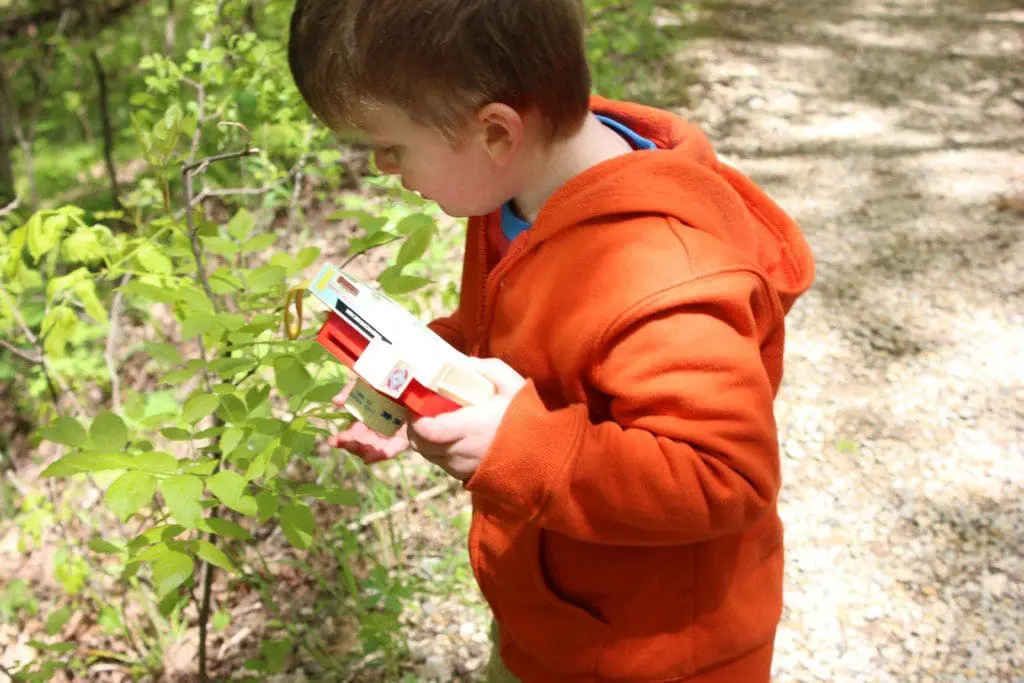 Now because it is a state park, you do need to pay for a pass when you get in. If you're at all inclined to outdoor activities, I'd suggest the yearly pass. Park permits: $35 annually, $ 26-second vehicle, $12 handicapped, or $7 daily. Check out their website for more details on pricing. They have free hiking maps available at the park, but if you're wanting to plan ahead based on the ages and stages of your family members, here's a copy of the hiking trails map.
I hope to see you and your family hiking on the trails someday soon!